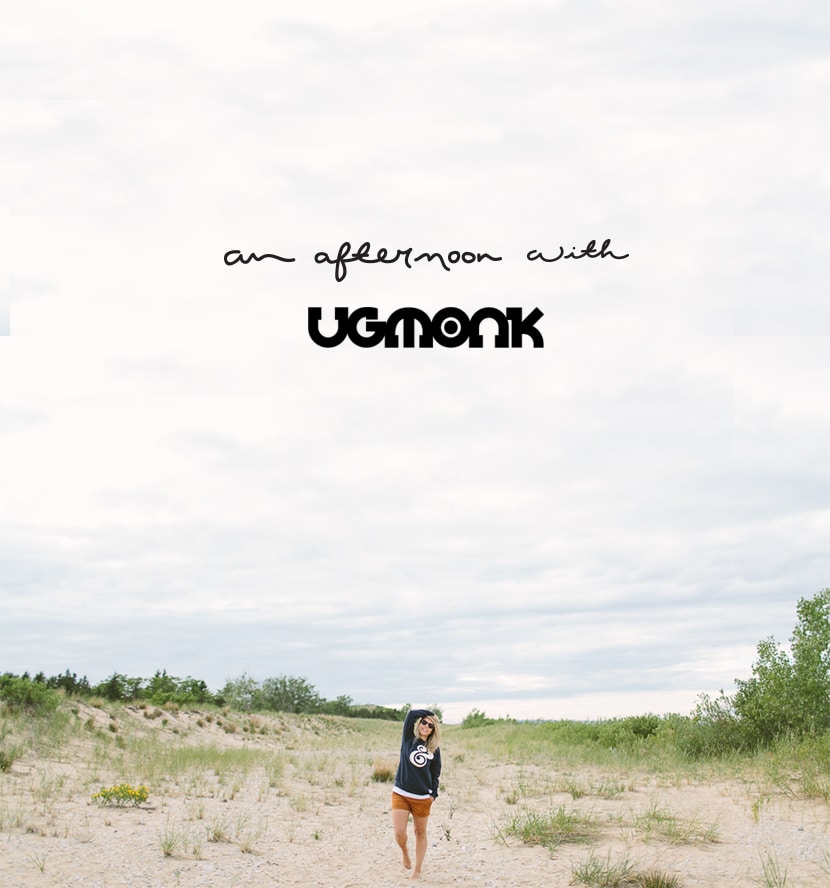 Last year when Mike and I attended Circles Conference we met tons of amazingly talented creatives. One of those amazing creatives was Jeff Sheldon, the owner and designer behind Ugmonk Clothing. Jeff saw a need for great high-quality products that offered unique designs in the market place. You can hear more of his story in this awesome video.
What we love about Ugmonk is that the products not only are well designed, but they are high-quality and Jeff brings a top-notch customer experience to his shop. So, when he chatted with us about offering a giveaway, of course we hopped on board. We love and believe in the brand that Jeff has created at Ugmonk and couldn't wait to share it with all of you.
As designers, we love finding products that both naturally fit in to our lifestyle, but also fit our love for inspiration and great type design. Jeff hand letters and designs each piece in the Ugmonk store. Plus, let's just chat about the awesome ampersand for w bit! We are big fans of Jeff's work and how he has extended his skills beyond just creating logos and brands, and has instead designed a business and brand for himself that was created out of the passion and honesty.
So, to celebrate such a fun brand we spent an afternoon wearing it in one of our favorite landscapes… The Sleeping Bear Dunes.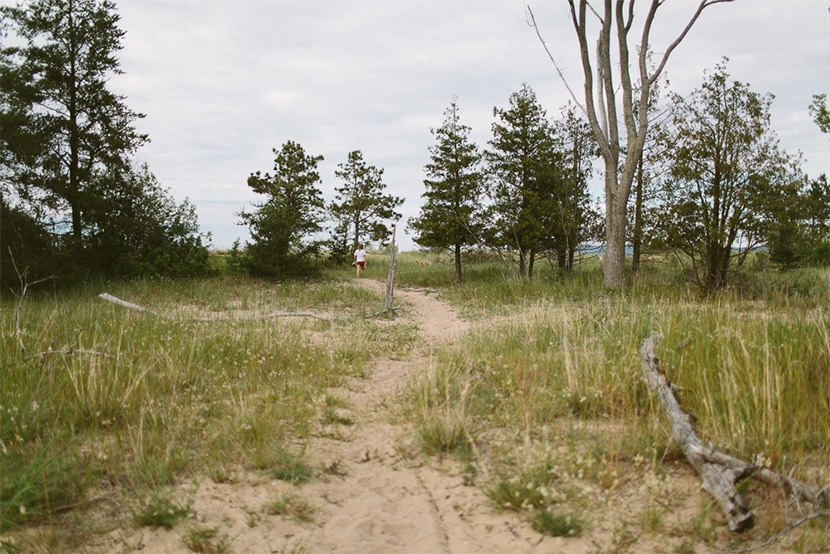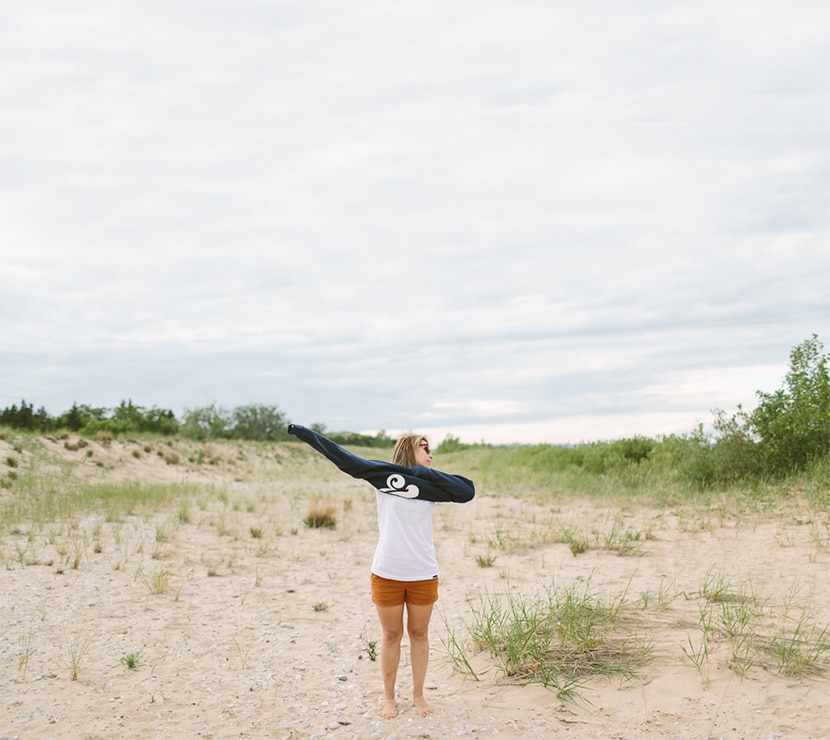 We partnered with Jeff to choose a few pieces that we really loved. For us we loved the Less is more tees as well as the Ampersand crewneck. Mike had bought one of the crewnecks a while back and I was so jealous I didn't have one. It is honestly the perfect sweatshirt for the cool evenings or to layer in the winter over a hip button up for a more dressed up tomboy look.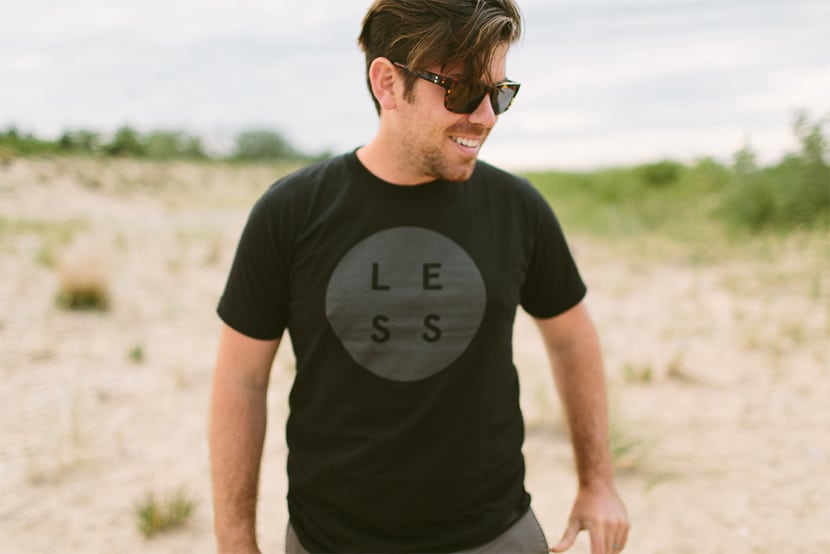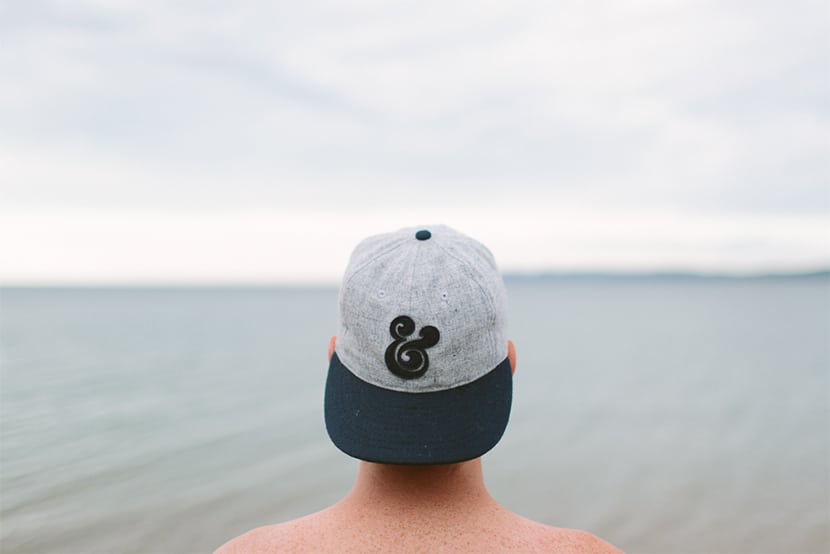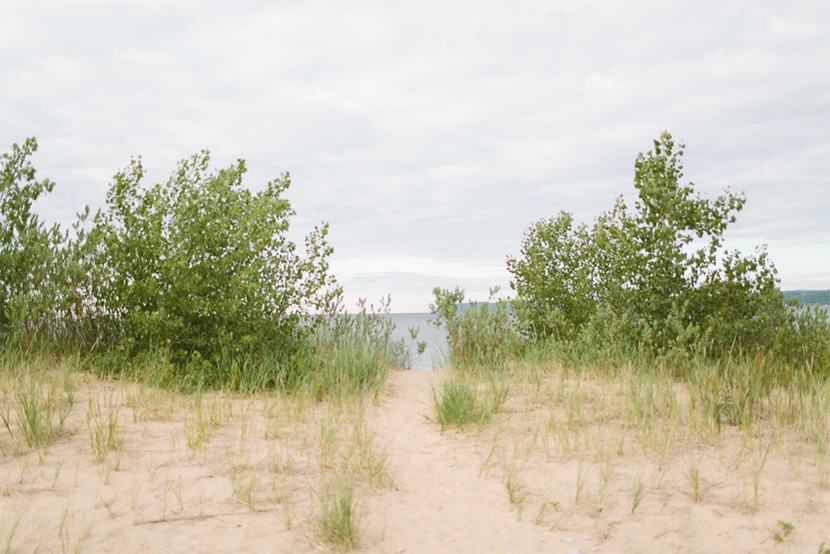 I am normally a big no graphic tee kind of person, but I love the simplicity of the pieces Jeff designs. They are unique but still classic and inspiring all at the same time.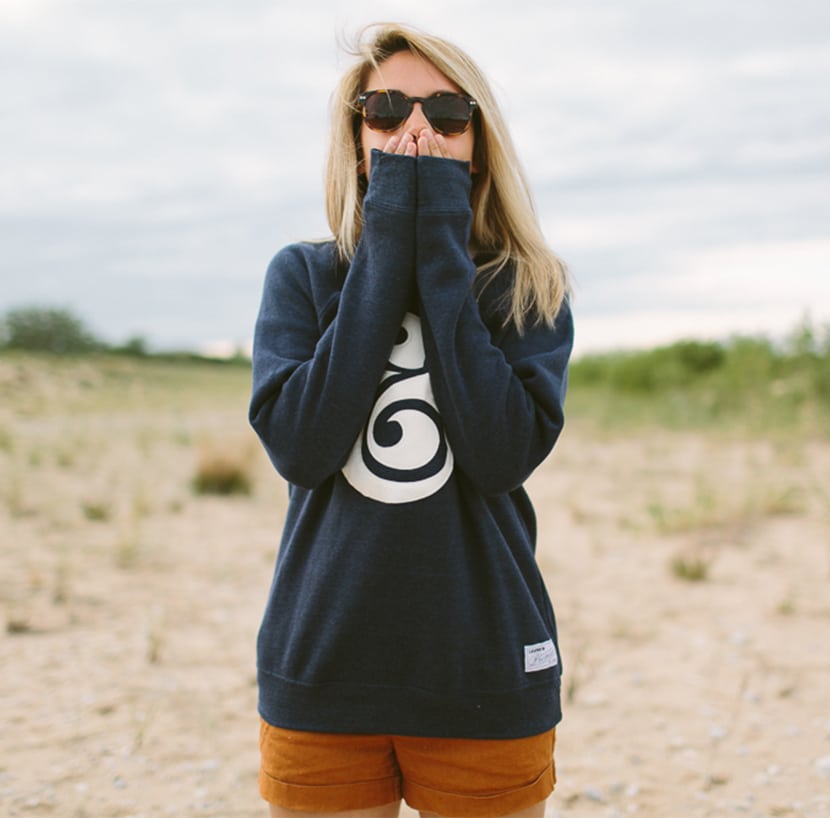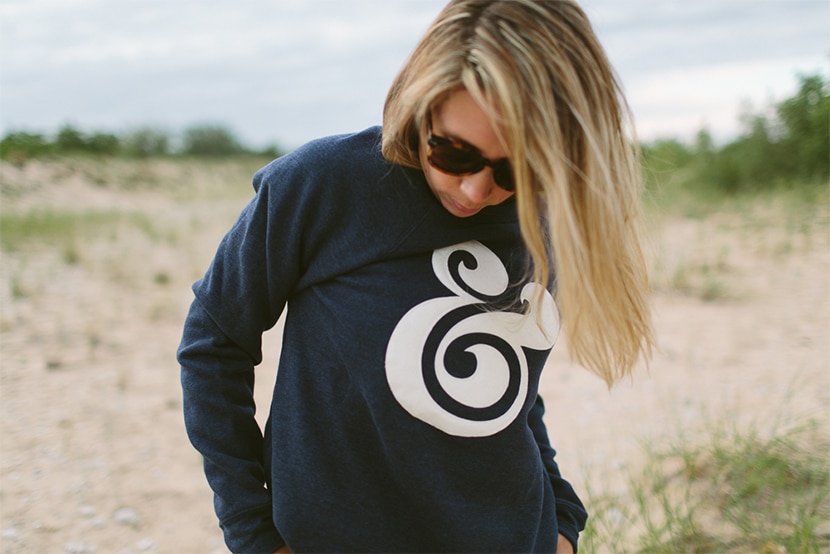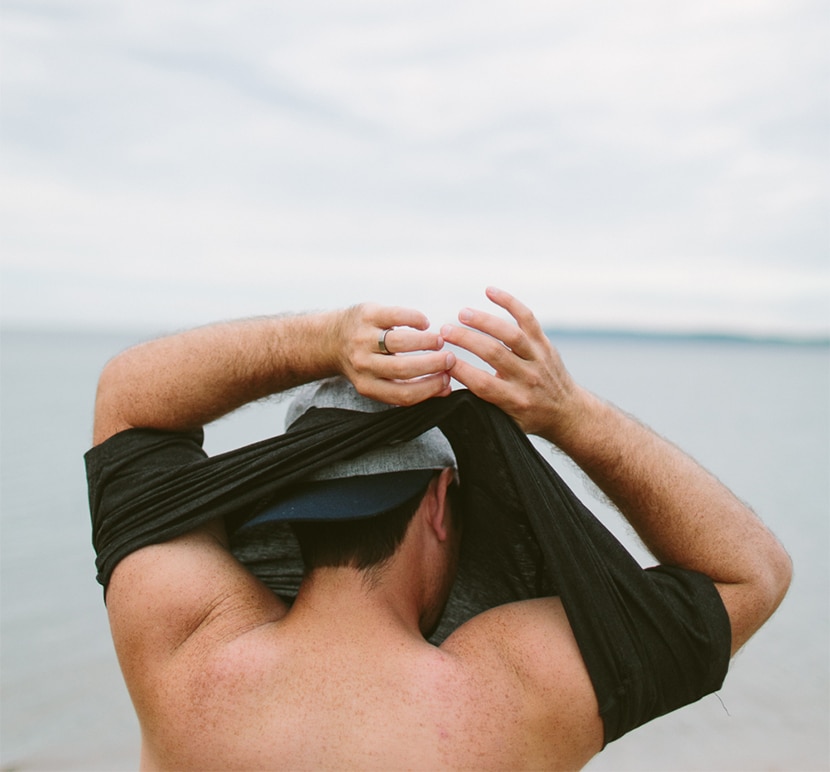 As we wandered along the lakeshore in the Glen Haven dunes area we got brave enough to enjoy the water a little. The days have been chilly here lately so having a sweatshirt or pants is necessary even on the sunniest of days, but for the first time, I didn't feel as if it was too cold when I stepped into the water. It actually felt pretty wonderful.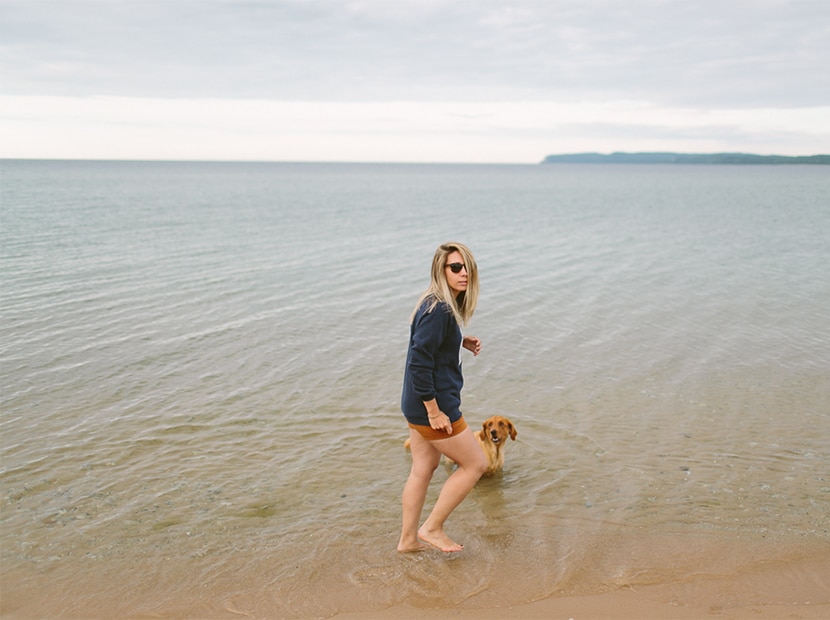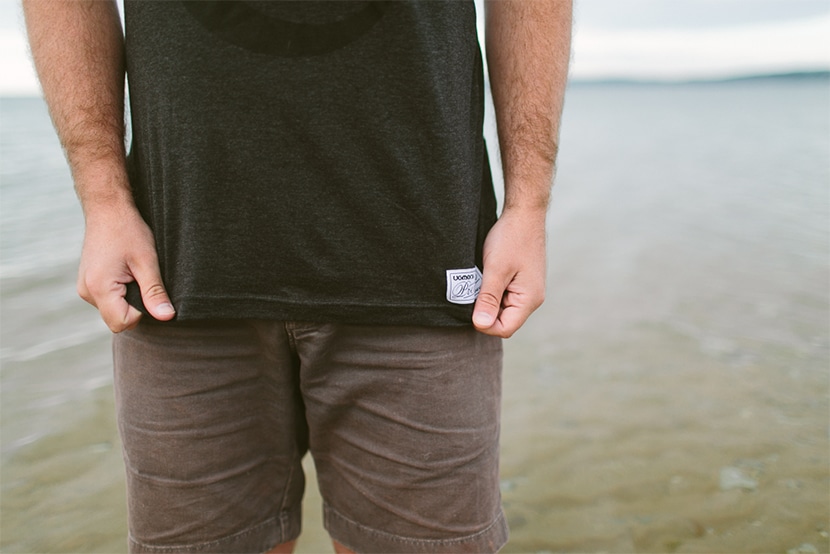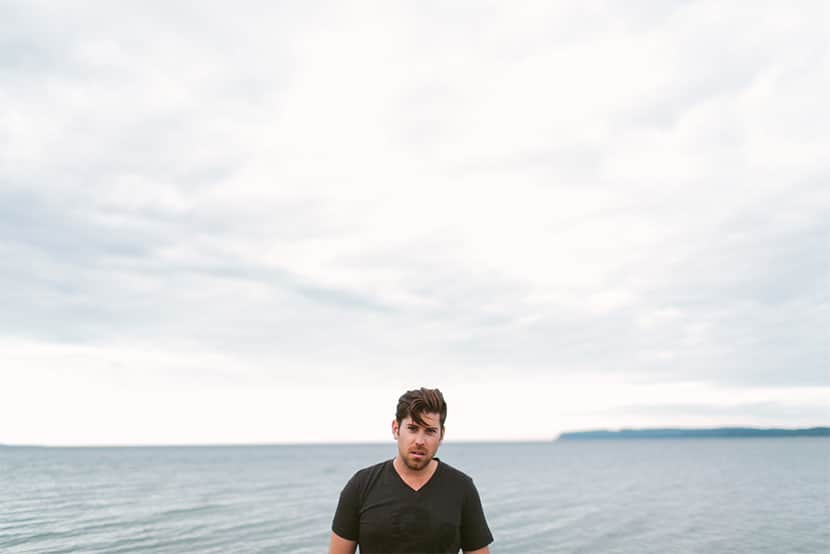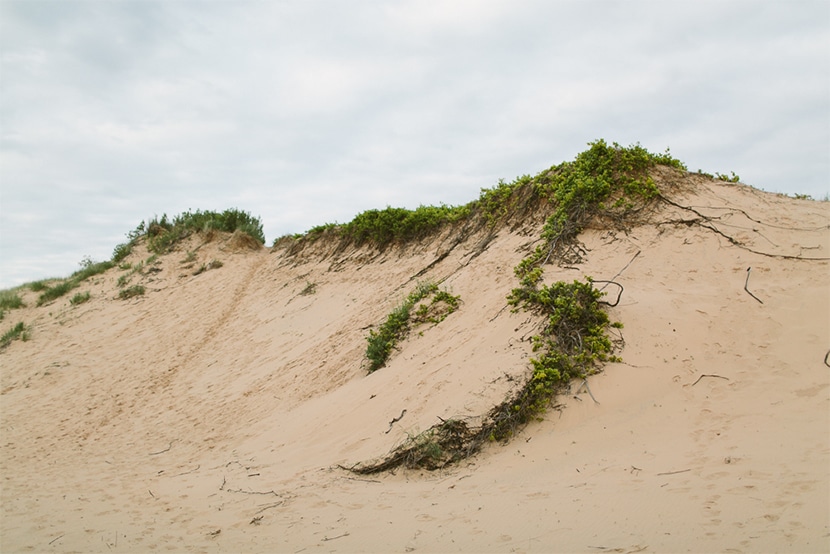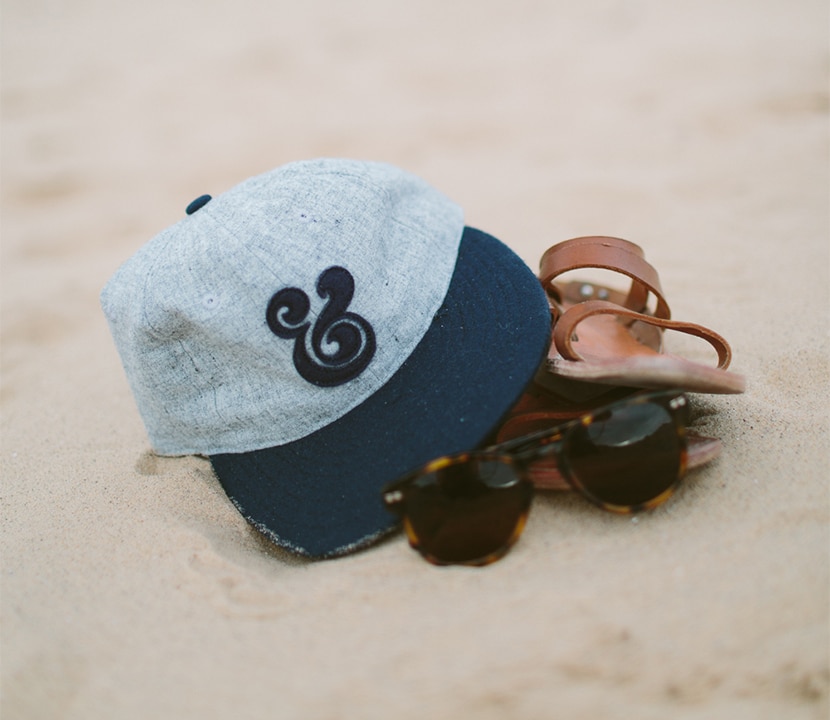 The beauty of wandering through the dunes out here is that there are so many amazing hidden places that are left to be discovered. This time was no different. Mike ran up a dune we had never climbed before and at the top was the perfect layering of trees and water I had not seen here yet, which is saying a lot. The colors that come out in this landscape still blow me away every time we take time to come out here.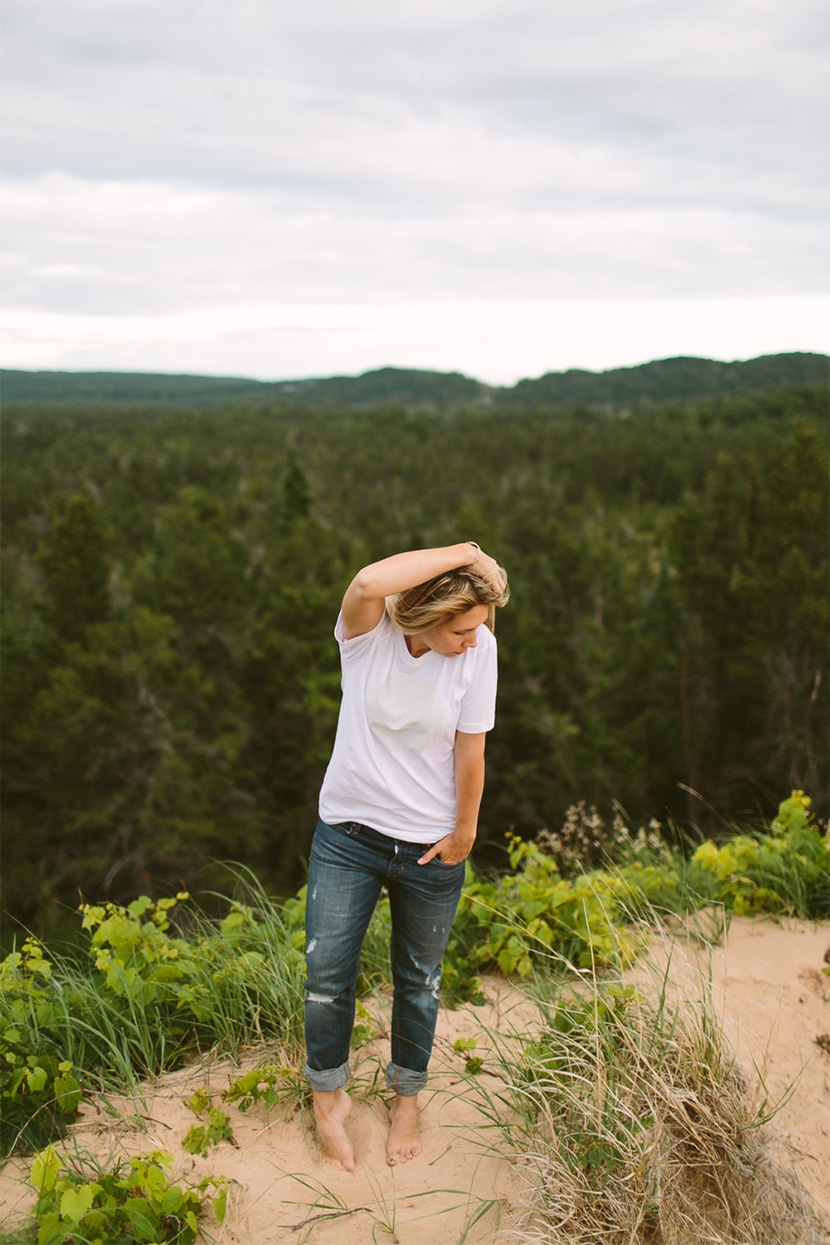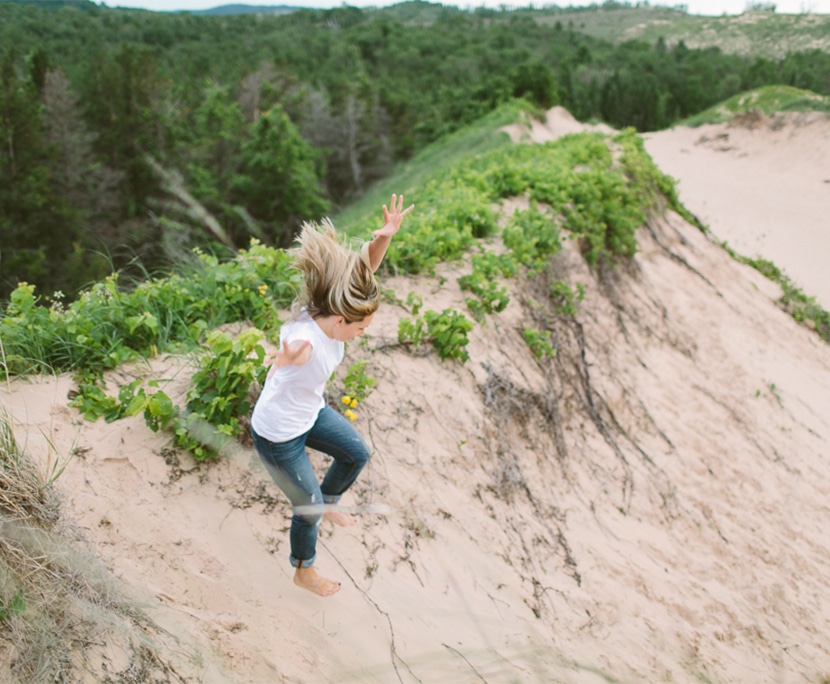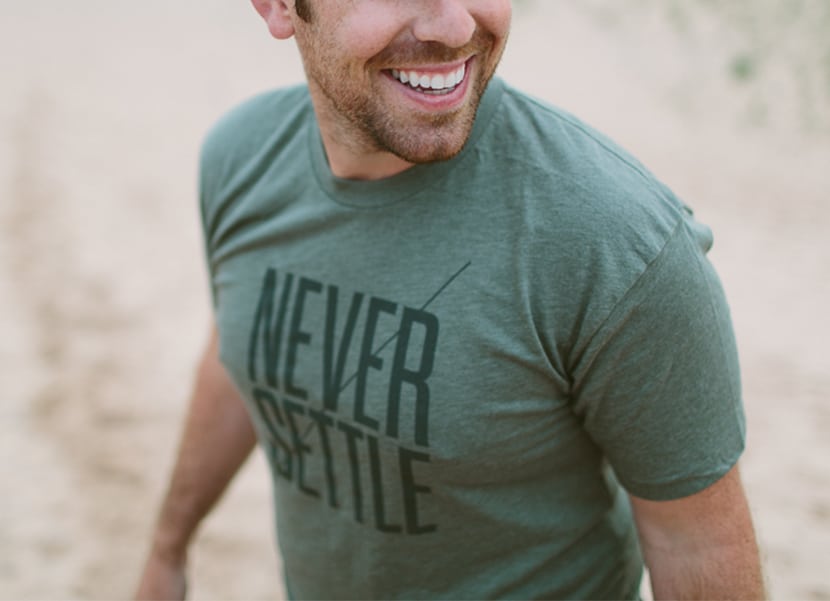 I am so glad that we get to share not only a few images from our afternoon of adventure with y'all but also a company like Ugmonk with you. I hope you each take time to check out what Jeff has going on right now in his shop. His vision of creating quality, well priced, and inspirational wear is really well done and we feel so lucky to share some of what he is doing. We are big fans of the creative entrepreneur and we love seeing those we believe in connect with others who will believe in them as well.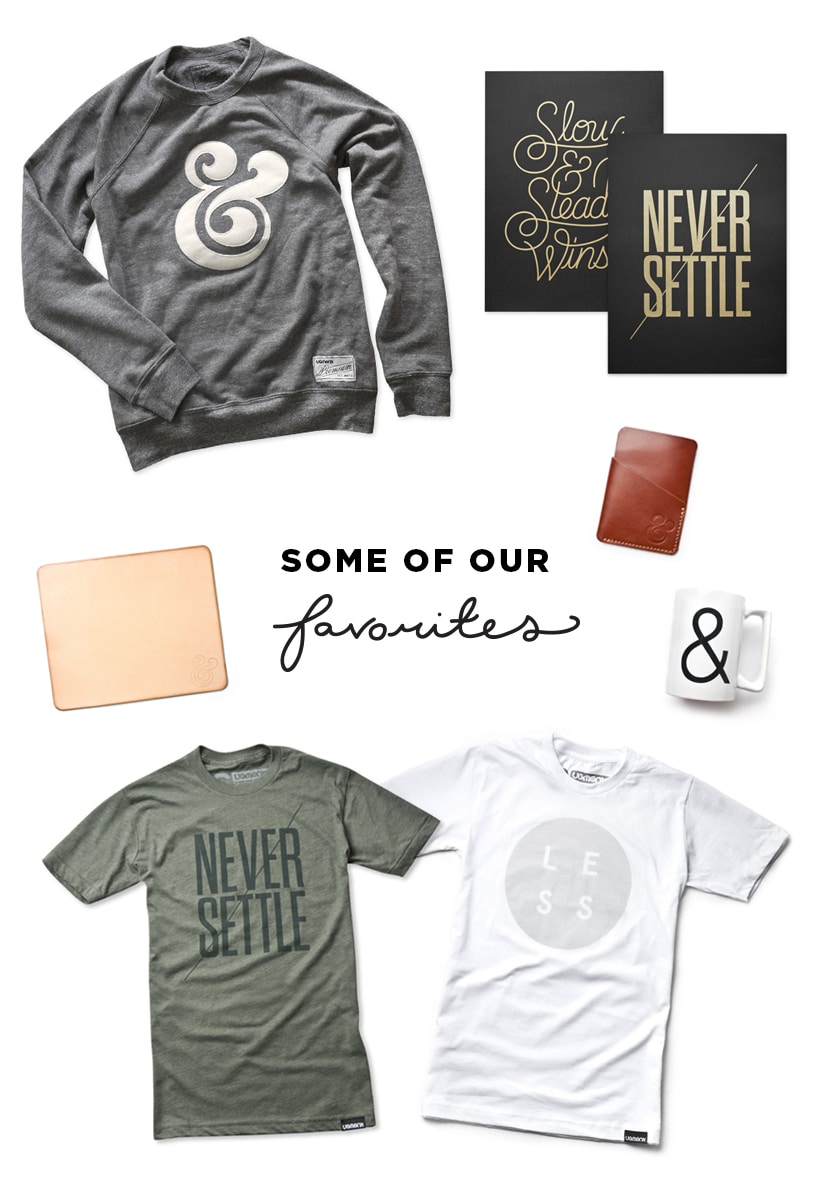 Currently here are a few favorite items to get you inspired for our giveaway.
Ampersand Crewneck  |  Gold Print Set  |  Slim Case Wallet  |  Ampersand Mug  |   Natural Leather Mousepad  |  Less Tee  |  Never Settle Tee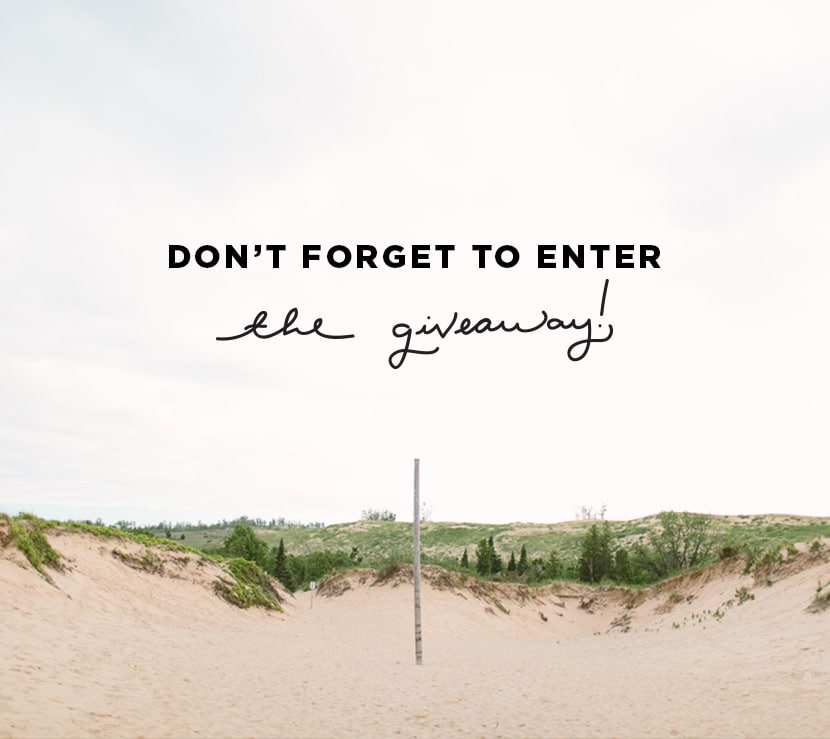 So here is everything you need to know about the giveaway:
1 Winner will win: Ampersand Crewneck  +  tshirt of their choice  +  a print of their choice
3 Winners will win: a tshirt or print of their choice
To enter:
Pin an image of one of your favorite items from the Ugmonk shop and then comment with a link to the URL below.
The below widget form Rafflecopter will help you make this quick, easy, and I hope a little fun!
The winner will be announced next Friday!
Excited to see what pieces you all love!