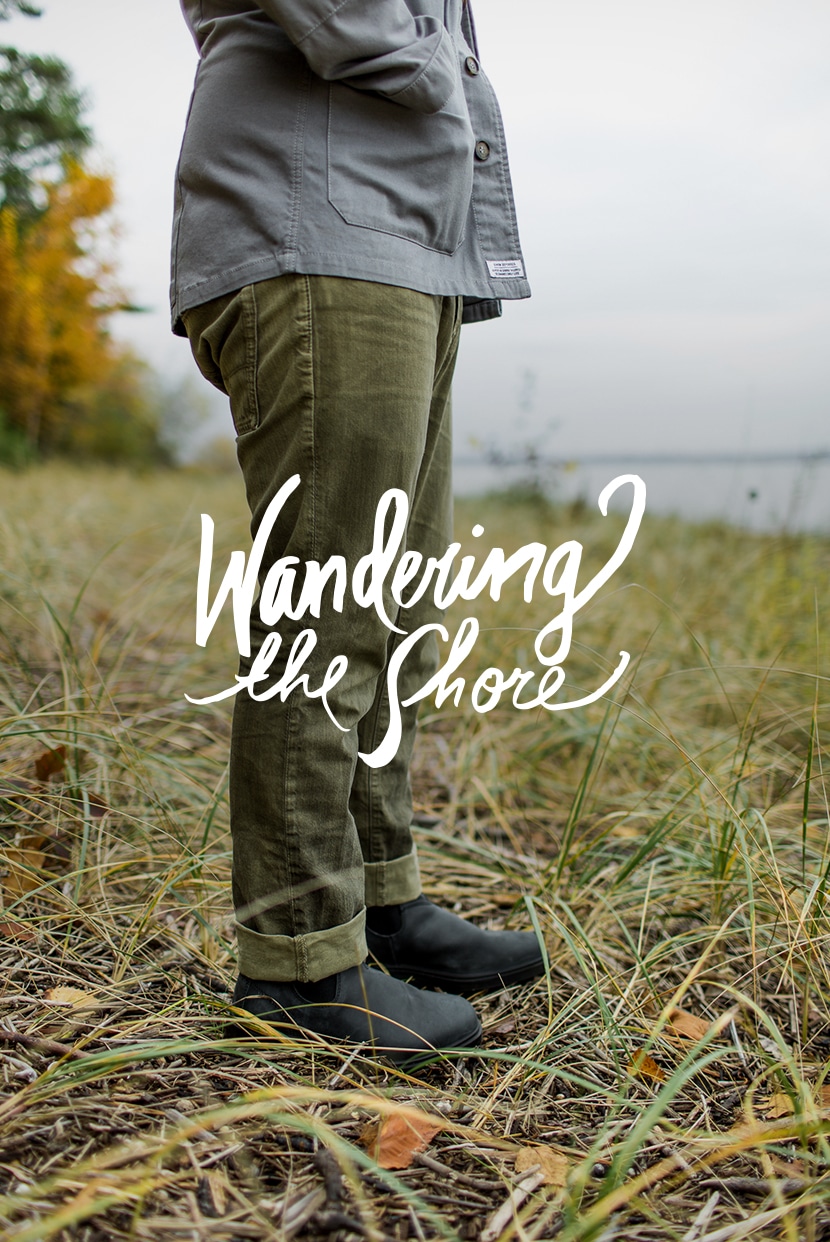 It seems like every morning we say, "is this the last day of fall"? Followed up by "I heard we could get snow this weekend…" We used to take the transition from fall to winter a bit less seriously in Raleigh because it just meant a change in air temperature of temperate to chilly. But up north, there are four very distinct seasons and when you are at the end of one season you soak up every bit of it before it's gone.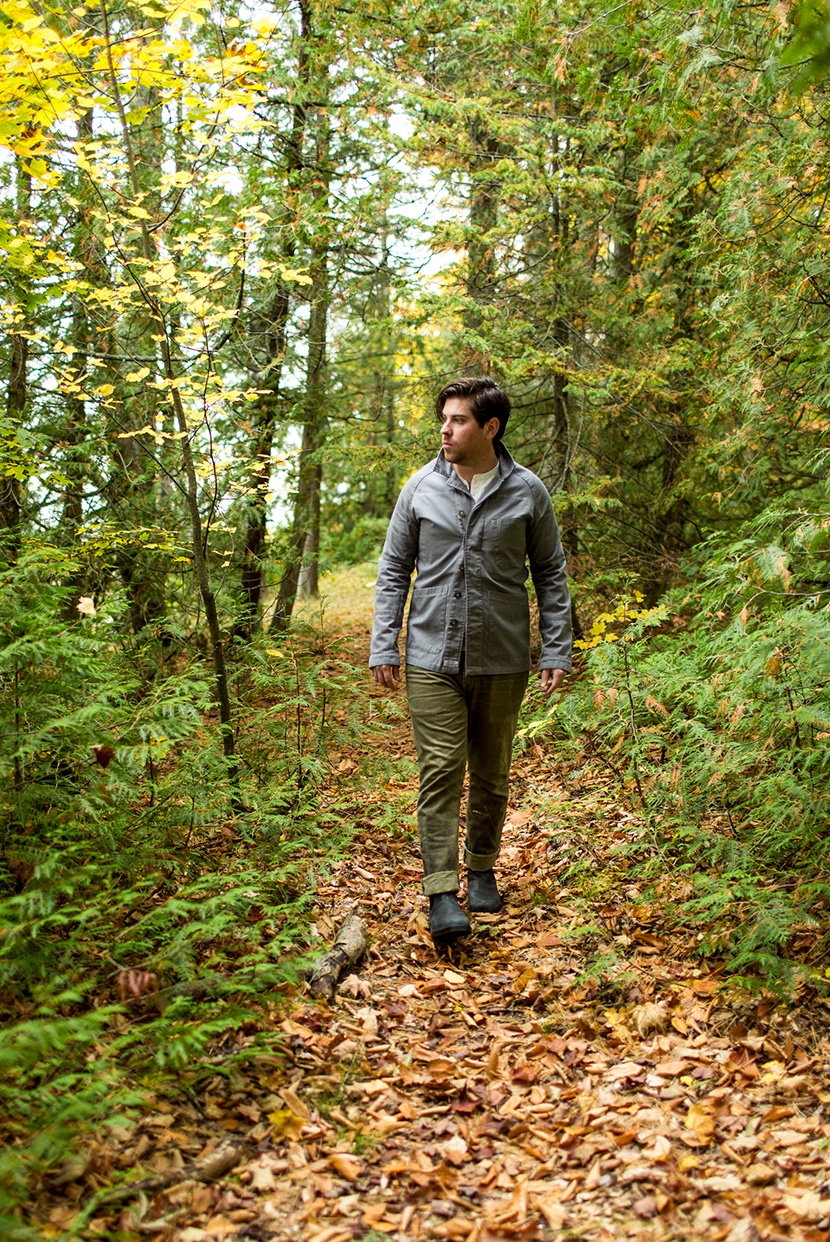 There is no debate about the fact that summer has passed, I think there may be one last sailboat still in the bay, but all of the cabins are buttoned up and the beaches are empty. So on a temperate day last week, we took full advantage of the last moments of fall and the distant memory of days spent on the beach and went to the beach just down the road from our place.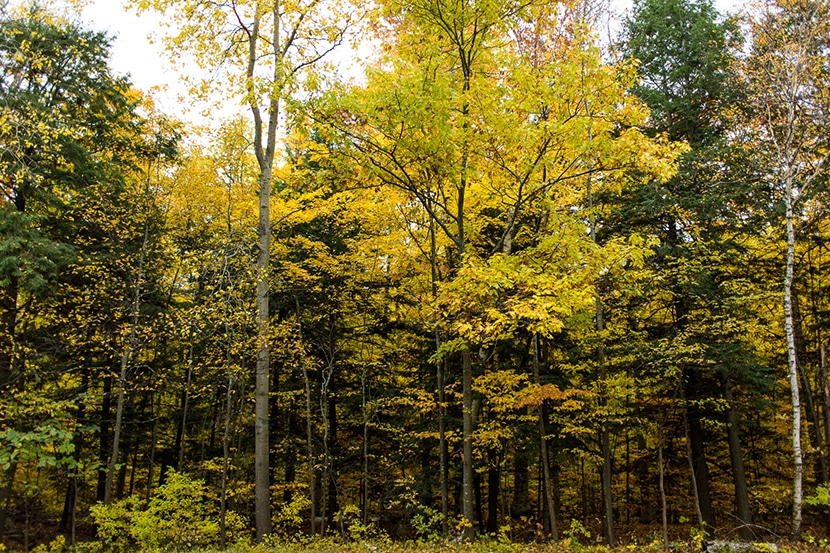 The leaves have fully shifted and the beaches are empty. I suppose if you have northern blood running through you, you could still jump in the water and swim, but not a chance for this Texas boy. So with the beach to ourselves, we went out and explored the shoreline, and didn't even pack a towel.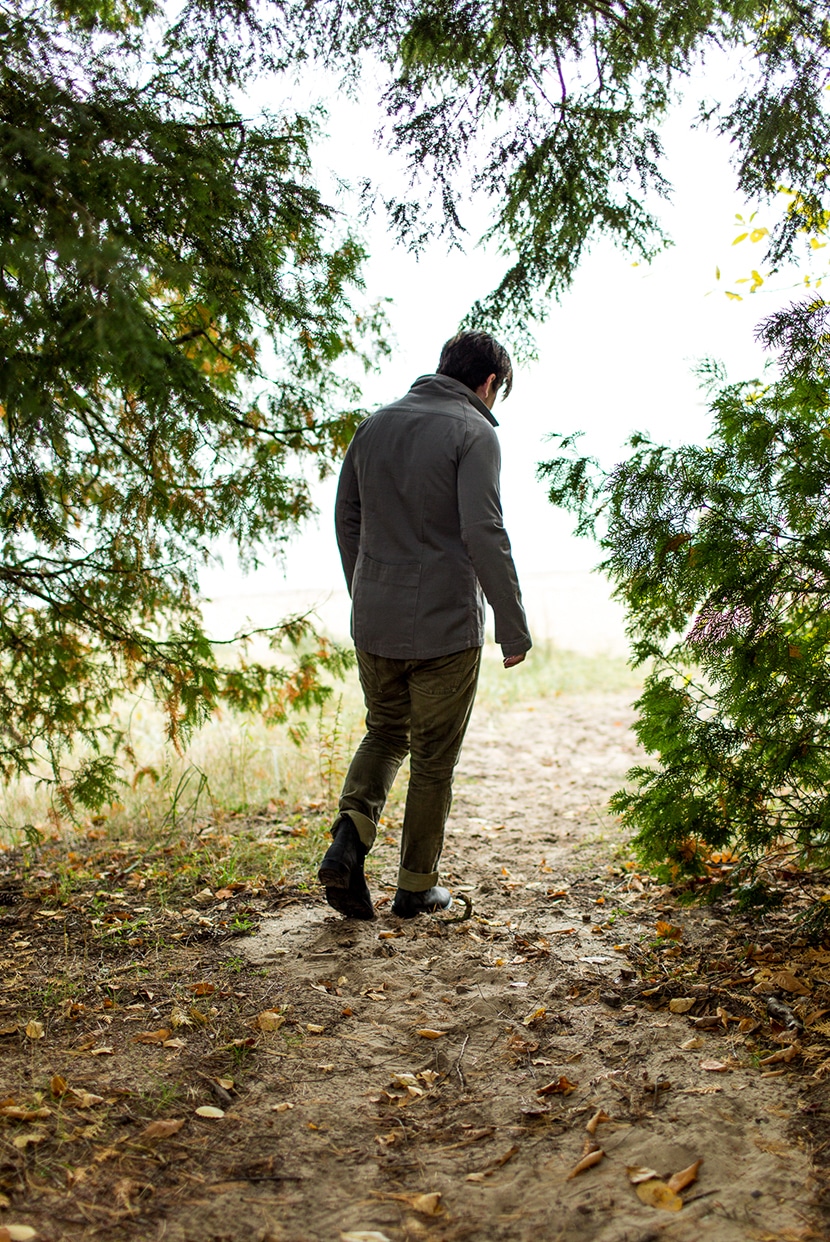 This fall both Megan and I, got into a couple pairs of fall boots. We know the snow is about to fall and that means months of only our winter snow boots. Which is great, but the moments for non-boots are now.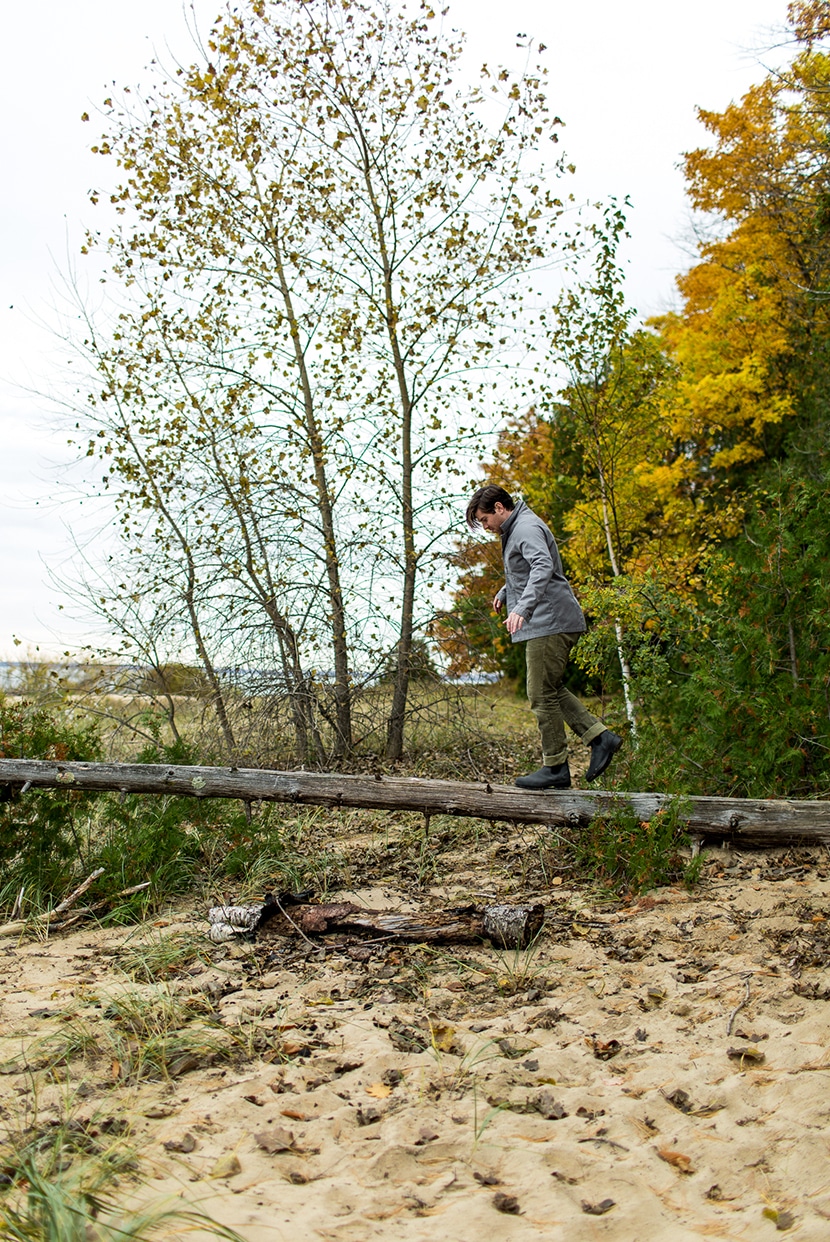 I view boots a bit different than most, perhaps. Boots are the one set of shoes I do not look for deals on and I do my research. Boots are never a quick buy for me. I do not look for the lowest price or cheaper material. Boots are an investment that should be your most expensive shoes, made from the highest quality materials, and last a lifetime. If they are anything short of exactly what you want, you should save your money and buy the pair you really want next year. In my closet, I have a couple other pairs of boots, but each pair represents a specific color or boot style, and rarely do I buy more than one pair a year. My oldest pair of boots I got 15 years ago when I worked on a ranch in Colorado for a summer and at the time they were the only shoes I had ever bought over $100. They fit better today than they did new and a good boot should.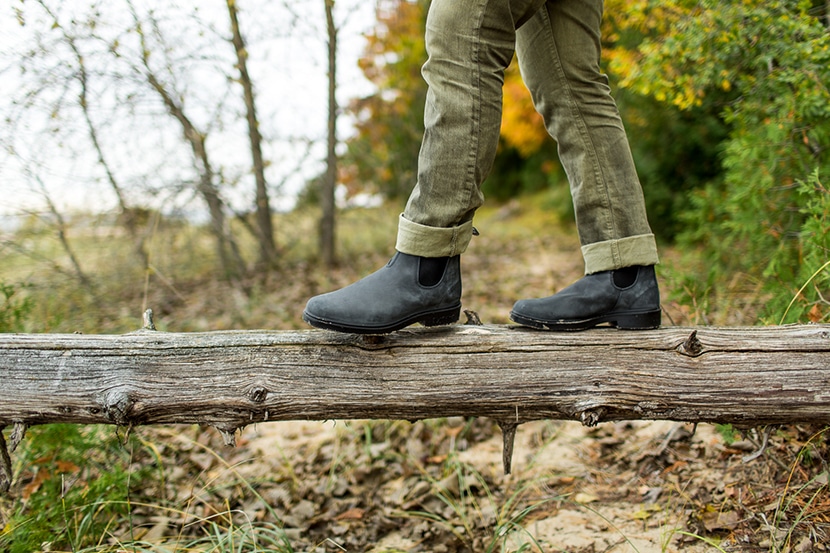 For years, I have been looking to get a pair of Blundstone boots. The look and ease of use are unmatched. From the 60's rockstar look to being a work boot, they are quite possibly the most diverse style boot you could purchase. And they have no laces. So no replacement laces in 5 years. You slip then on and away you go.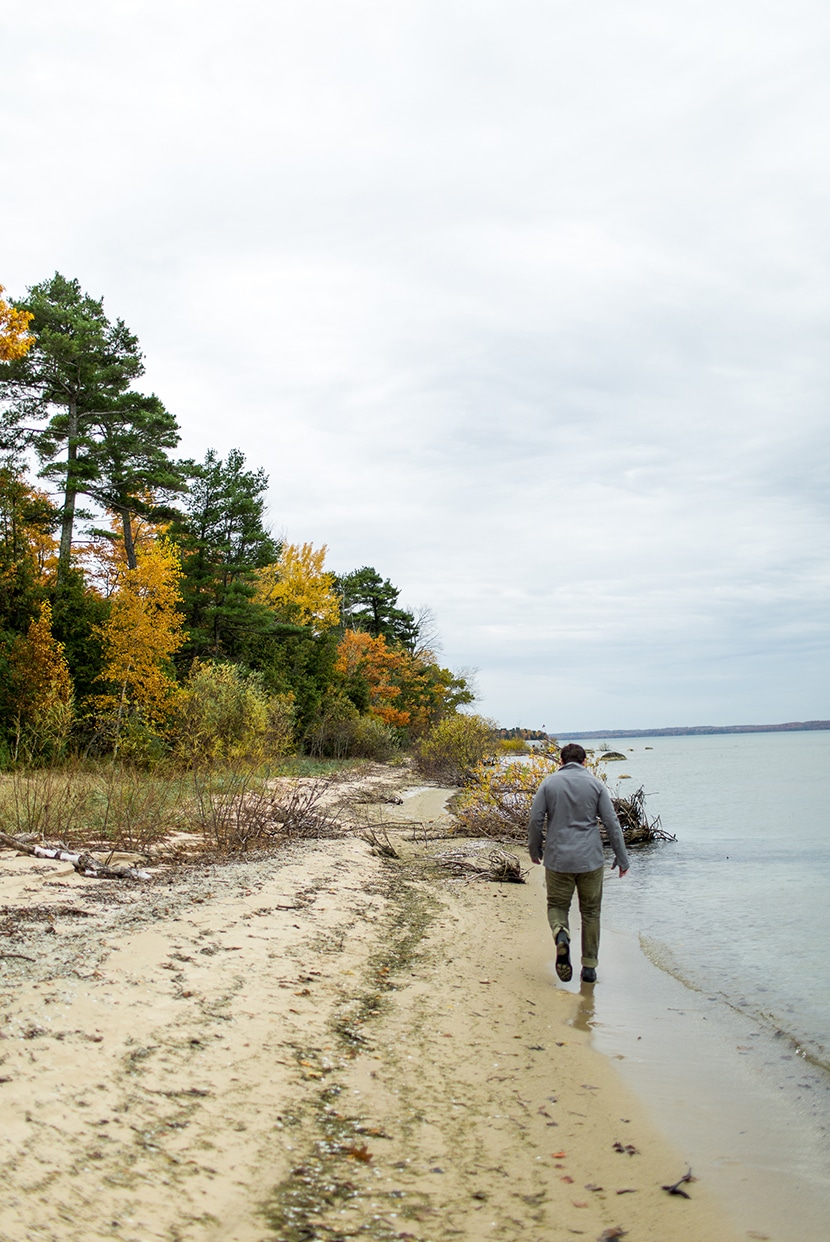 I opted for the BL1308 Chelsea boots, in black, but as you can see on my feet they have a bit of a gray suede look. Which I am totally in love with. Zappos made it super easy and had them at our door in no time so I could get them out enjoying the season. They pair well with pretty much any color pant and can be worn casually with green jeans or more formally with a blue suit. Seriously, this might be the most versatile boot/shoe in my closet now. Expect some future travels in these boots. TSA shoe removal? No problem.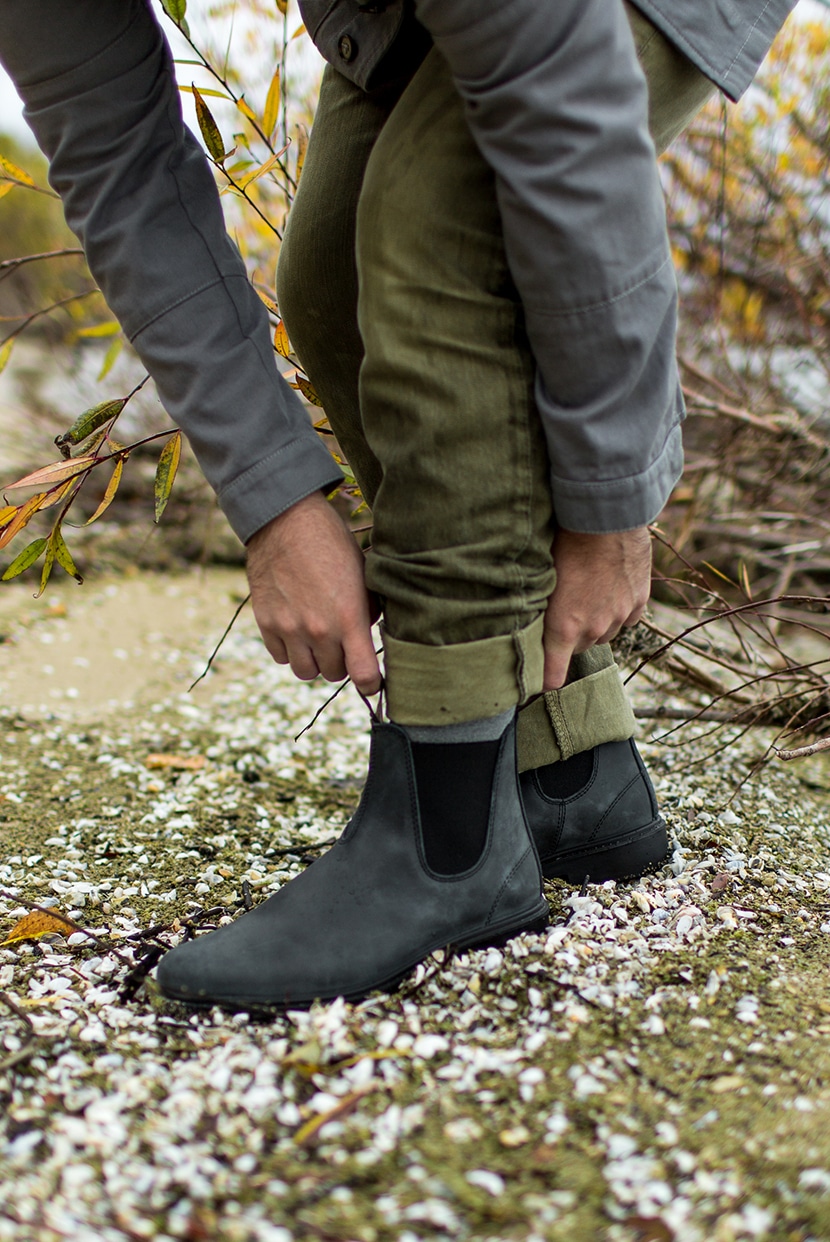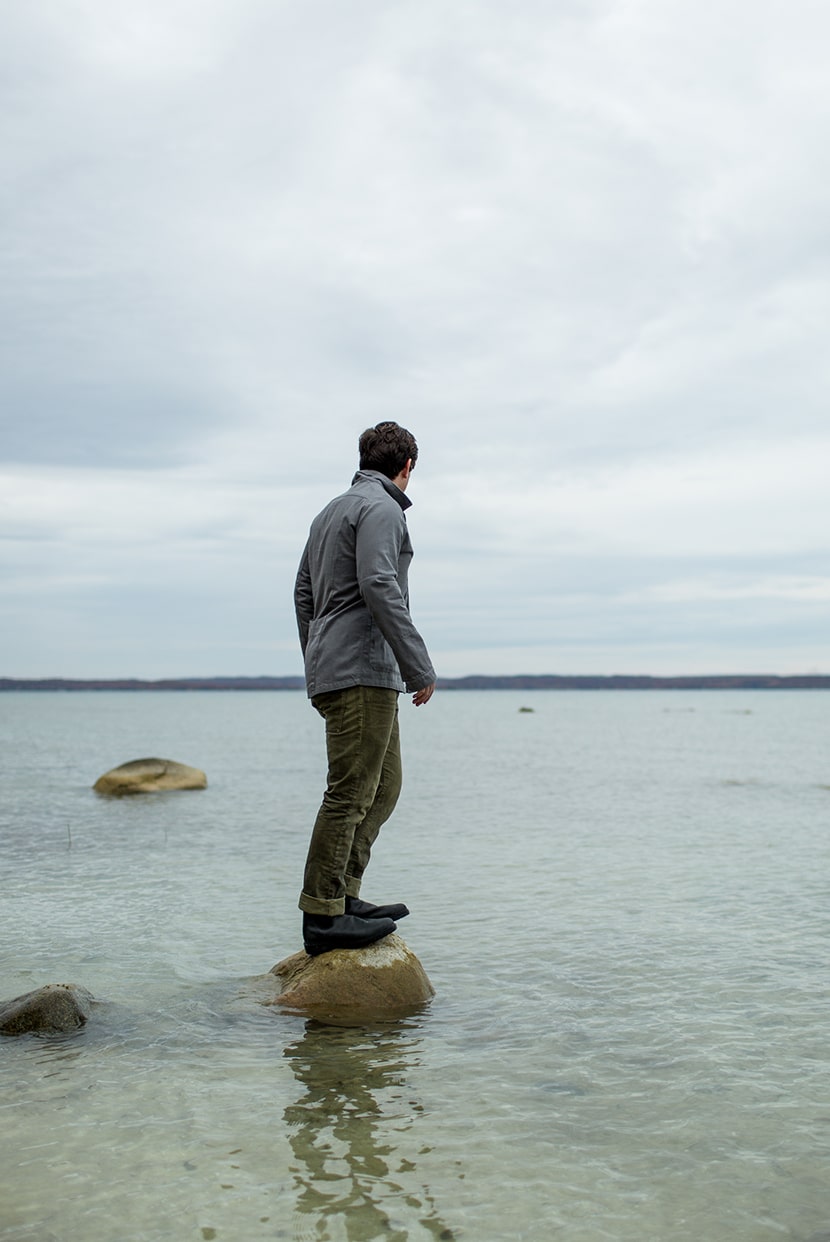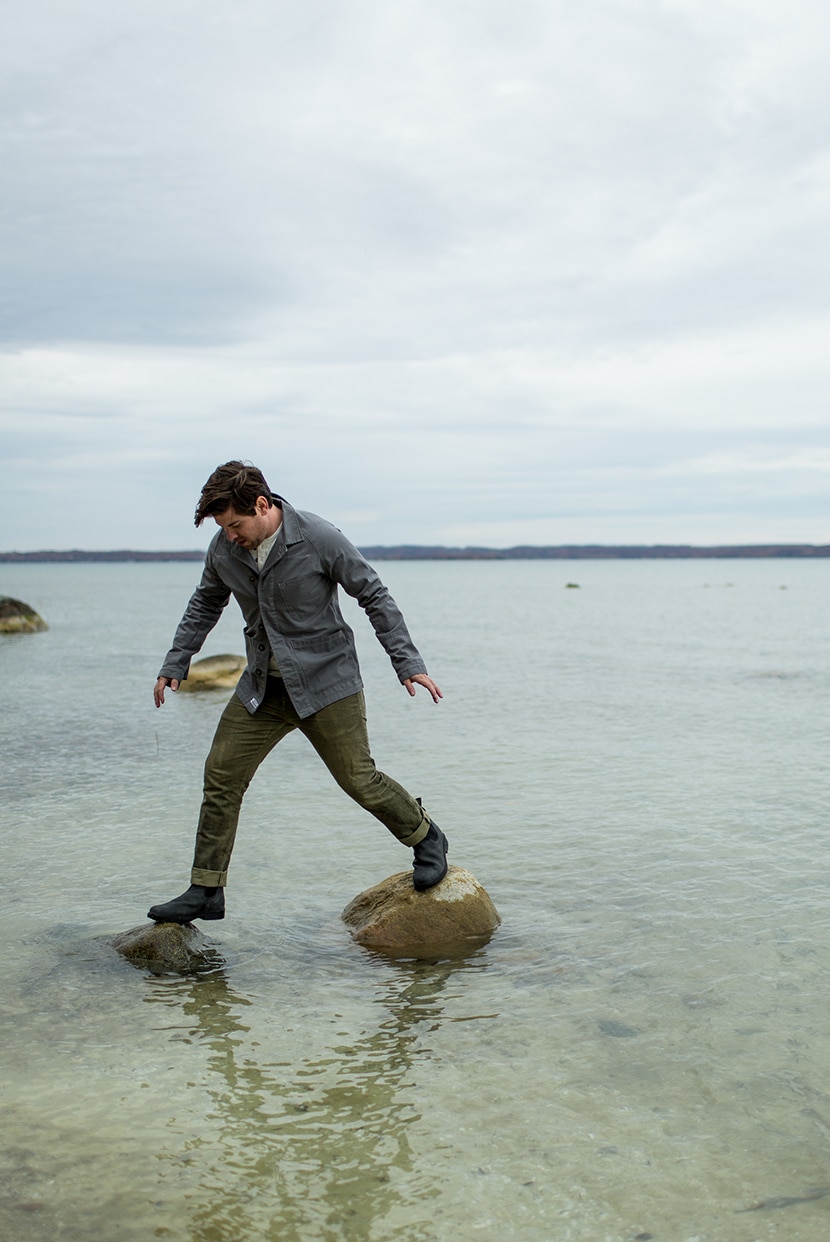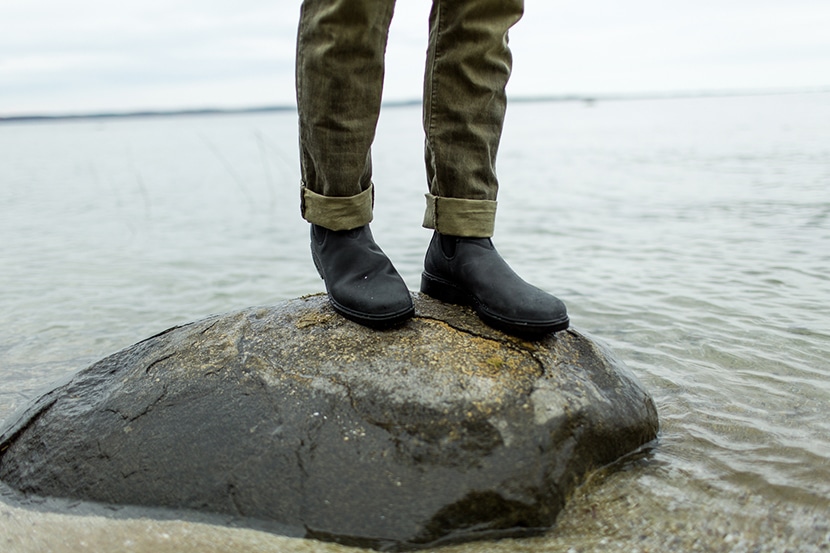 After a long walk on the beach, and a near slip into the chilly water, we took our last moment of summer and possibly our last moment of fall and kept it close. For we know in less than a month, this whole area could be under a foot of snow.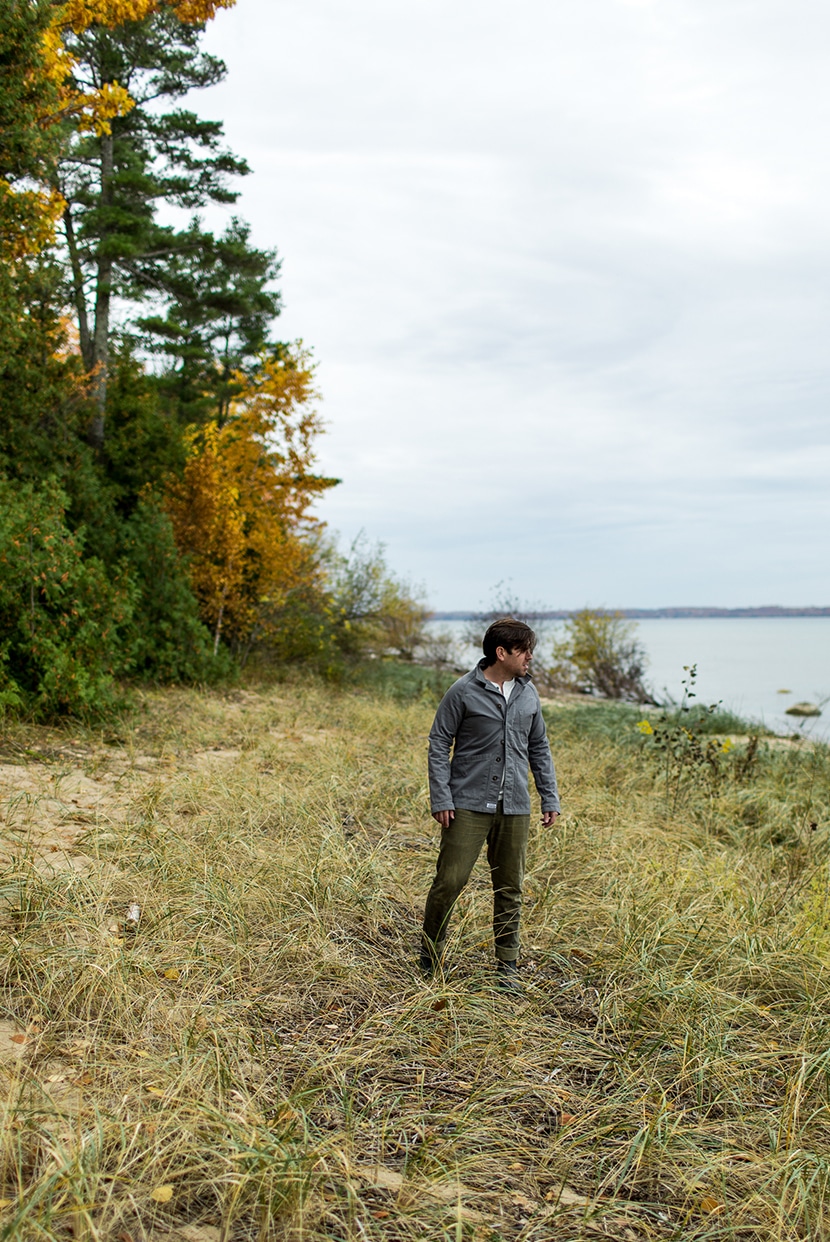 Take this moment to go out and do that thing you will miss when summer or fall is officially behind us. I would love to hear what adventures or travels you are taking!
Get all outfit details:
Jacket from Simon Deporres in Cape Town
Jeans from Gap
Shoes from Blundstone found on Zappos
This post was sponsored by Zappos and Blundstone. All thoughts and opinions are my own. Thank you for supporting the brands that sponsor The Fresh Exchange every month.