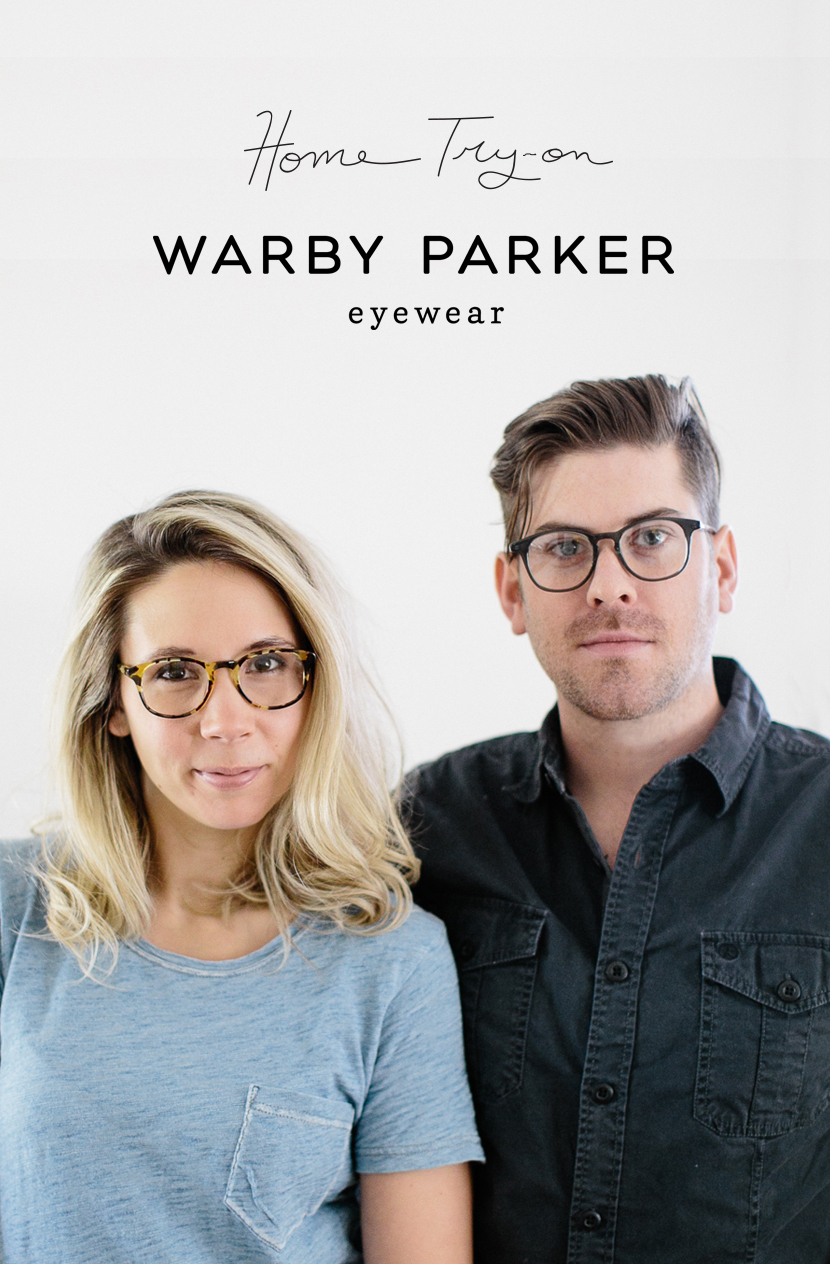 It's been three years, four home try-ons, and a broken pair of glasses to get to us to this point. Both Megan and I are finally ready to choose a pair of Warby Parker glasses, or two. I'd imagine by this point, most of you know the name Warby Parker. If you haven't heard of Warby Parker let me be the one to make your day. WP has a great stock of hip optical and sunglasses, with a set price of $95 per optical frames. Plus as a bonus they do a 1-for-1 deal where your purchase a pair of glasses and they will also include a free pair for someone in need. To top all of this goodness off, they will actually send you a 5 pack of frames you select to try out at home, for five days, for free. Serious, does it get better? Well, maybe considering their frames are super hip and fun.
Megan and I finally committed that this time would be the time we finally choose a pair. Megan's eyes have finally gotten to a point where glasses when she works are necessary and mine…well I am basically blind, so I am long overdue for an update. We got our home try-ons from Warby Parker and now want to share the experience with you. We want your help in choosing which pair we will be rocking for a while.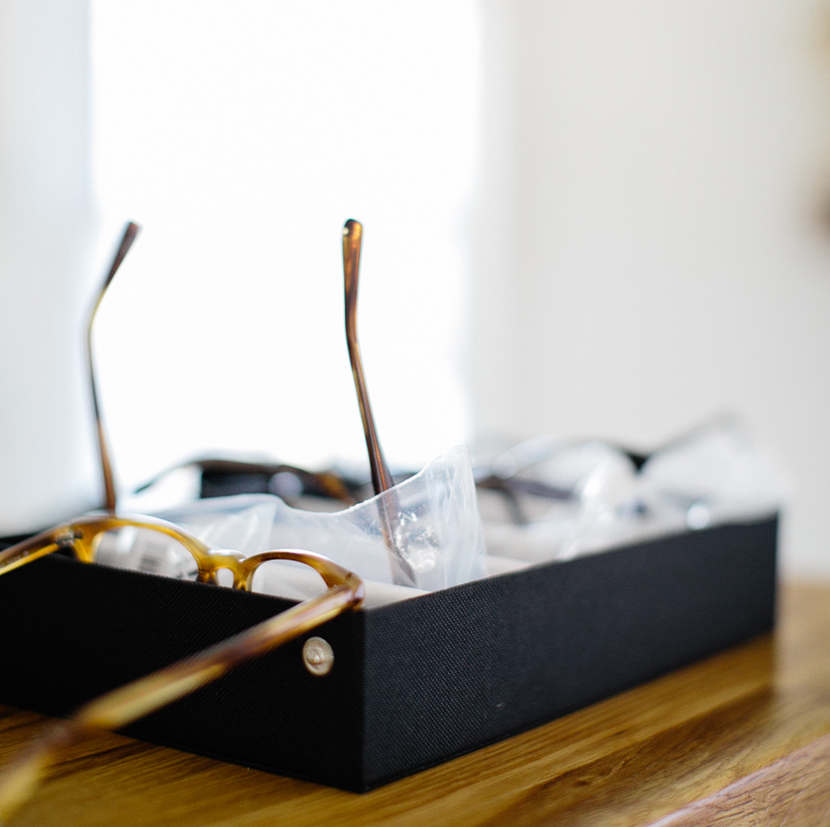 So we got our try-on kits and have put together this post to help y'all choose the right ones for us. The hardest part is not necessarily ordering or receiving your Warbys but trying to pick which pair you'll order. I usually spend a day wearing each of the frames and use a complex algorithm of the overall personal appeal x number of compliments received x comfort = winner. It's a solid method, unfortunately it has just left me in love with every frame I try. So, we have decided it is time to try a new method and let the voice of the people decide. We need you to help us pick.
Leave a comment below letting us know what frame you would pick for us, and be nice this is a very emotional decision 🙂

Megan is already leaning toward either my Chamberlins or the Nash for herself and I am leaning more toward the Begley or Edgeworth in Greystone. We know this decision is not easy, so to make this post a little less difficult we decided it was only appropriate to share Tucker in his own pair. Doesn't he look smart? Nothing like a dog in glasses to ease the edge off serious decisions in life.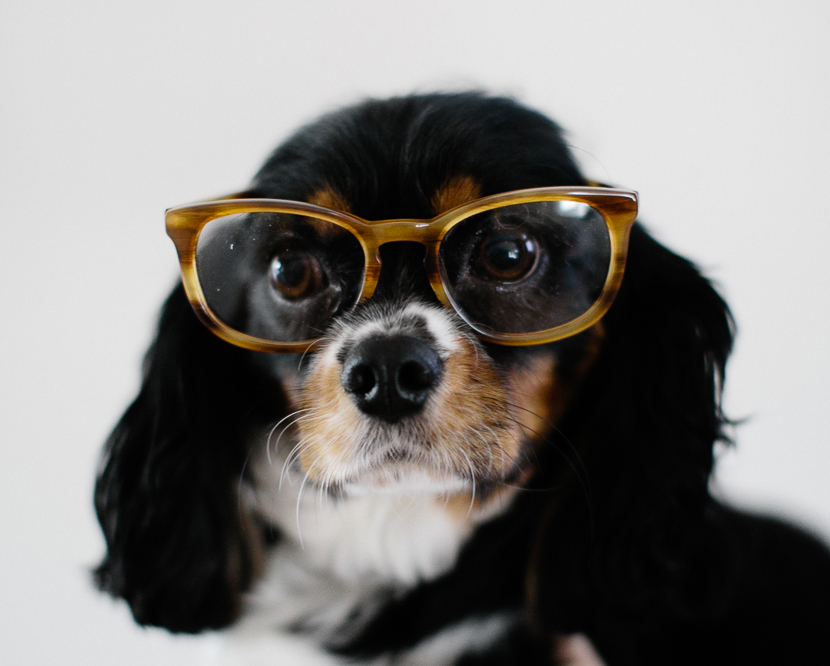 Also, don't miss the video. Nothing crazy, but we thought it would fun to show the glasses in action as well.
We hope you guys are enjoying your holiday break and are spending some time with those you love. We will be posting our #wildweekend from New Orleans soon. Don't forget to leave a comment and let us know what you would pick!