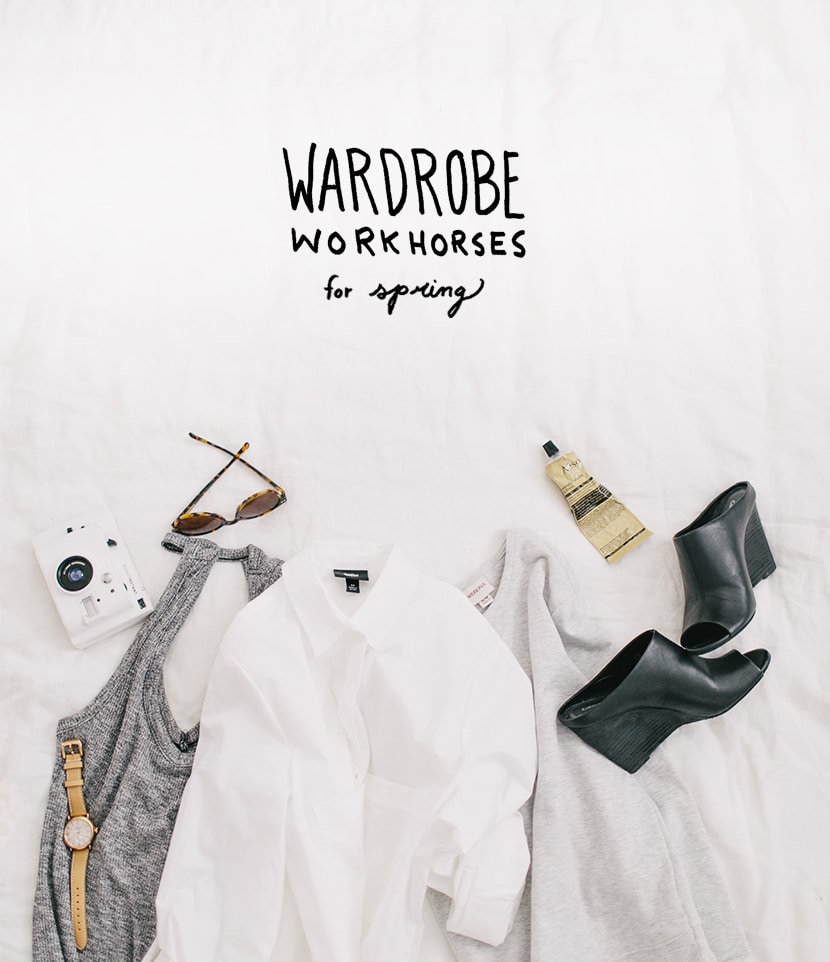 Over the years I have embraced my minimalist approach to my wardrobe. I have shared in the past about how I like to make wardrobe decisions easy. There is something about knowing that most of the pieces in my closet are things I love, feel comfortable in, and work in more than one way.
In order to make your wardrobe easy to navigate it is important to keep pieces in your closet that are true workhorses. So when Target Style asked me to share three of my wardrobe workhorses for spring, I jumped at the chance. I love putting together looks based on staples and there are some great pieces to mix in this spring that will add just the right amount of classic, trend, and comfort. I chose three pieces and am sharing three ways I've styled them, and providing some inspiration for how they can work for you.
Three pieces I chose:
Why I chose them: The pieces are all in neutral tones so they can all work interchangeably with one another or with anything else in my closet.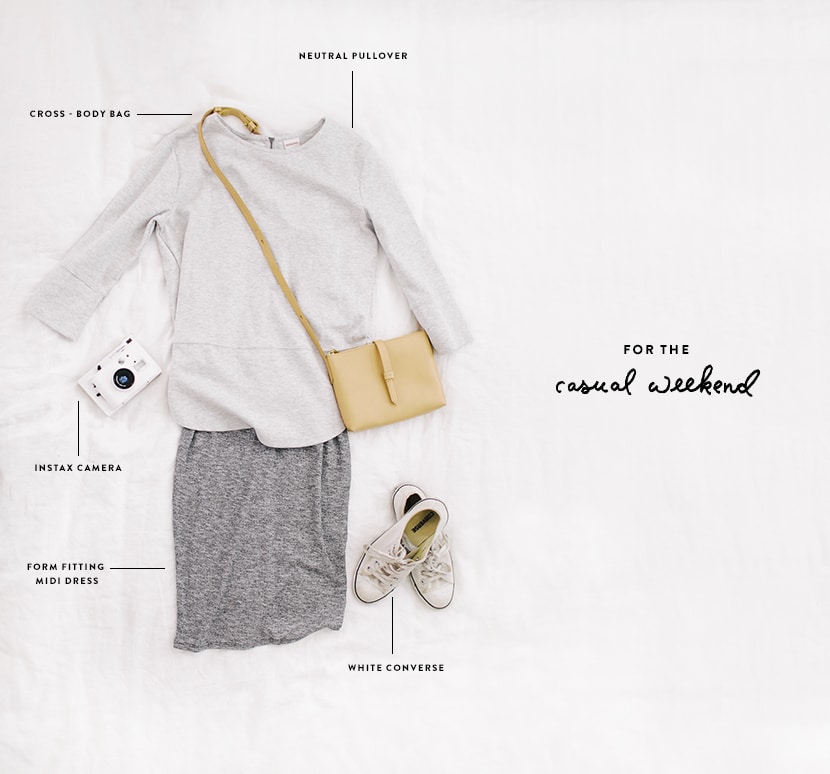 Look 1: Casual Weekend
In the spring I find it is important to have a weekend outfit that can hang with me all day. Something I can go to brunch in, visit the farmer's market in, enjoy a picnic in, grab morning coffee in, or head to dinner with friends in. This outfit is just that. Taking the midi dress and placing the pull over on over it, all of a sudden the dress has become a skirt. Pair the look with your favorite cross-body bag and your favorite street chic sneakers. I also suggest bringing along a fun camera to help you capture the weekend properly.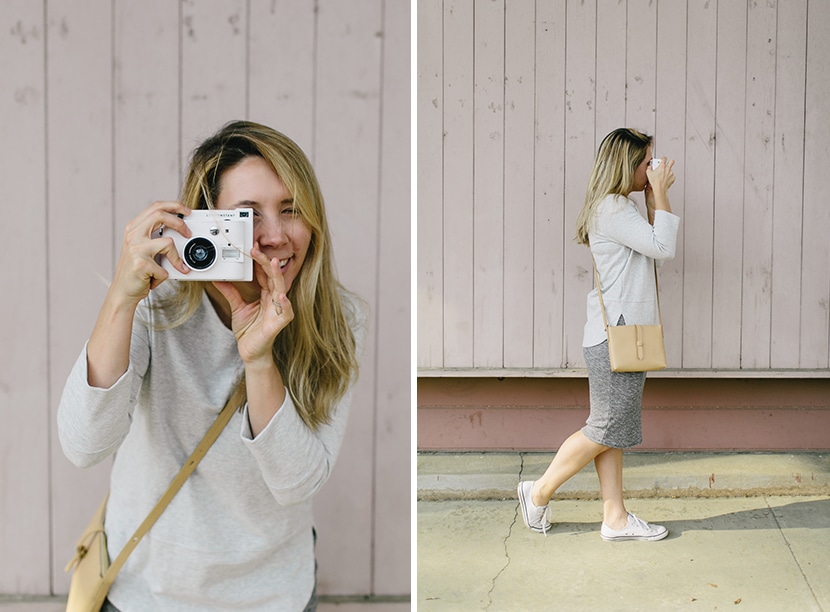 Get the look for yourself:
Pullover from Target  |  Midi Dress from Target  |  Cross-body Purse from Jcrew  |  Instax Camera from Lomo'Instant  |  White sneakers from Converse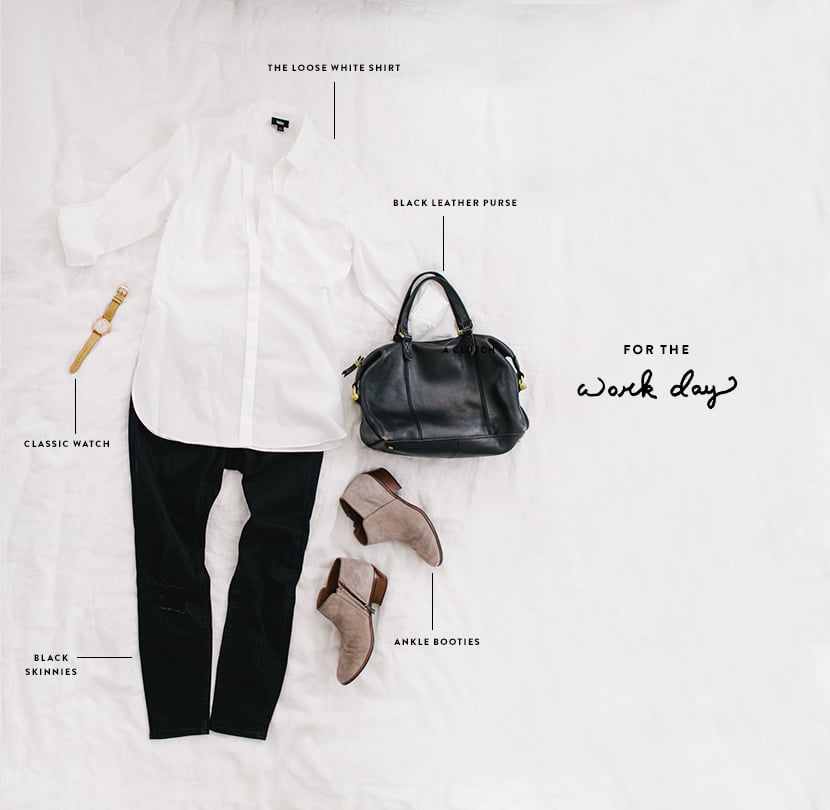 Look 2: Minimalist Work Day
On warm days I find it hard to know how to dress for work meetings. In the south you can find yourself sweating very quickly in the humidity, but I have found that when you pair the right pieces you can keep cool in more ways than one. My favorite way to dress for these days is by throwing on a loose white button down. The piece is simple, classic, light colored, and breezy. Pair it with your favorite black skinnies (cotton preferred), a pair of ankle booties, the black leather purse that fits everything you need in life, and a classic watch. The look is simple, understated and should keep you looking fresh for a long workday.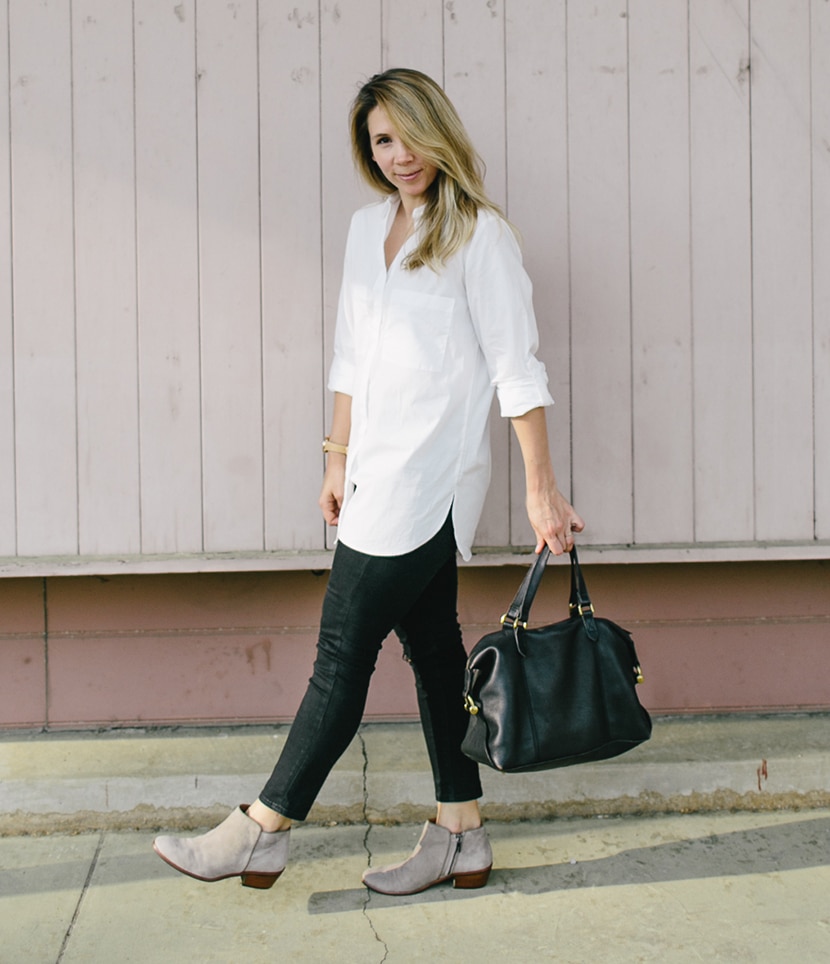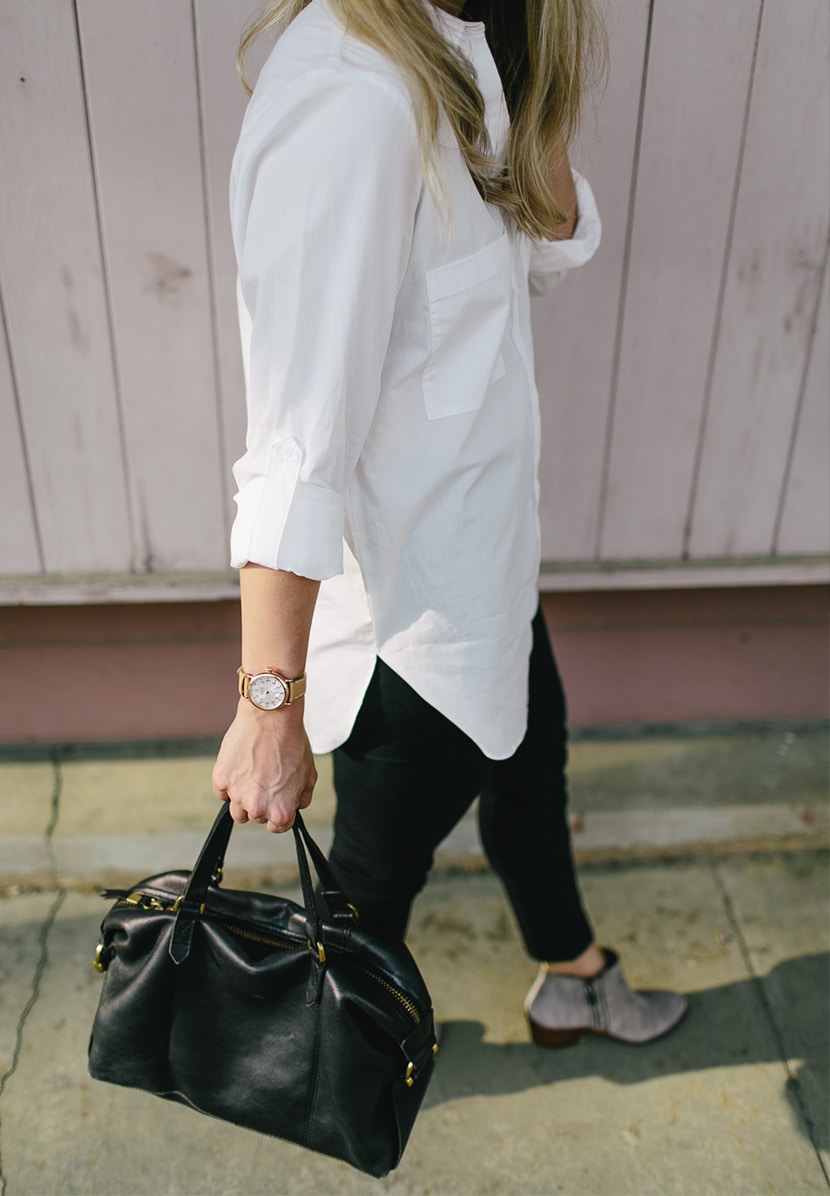 Get this look for yourself:
White Button Down from Target  |  Black Skinnies from ASOS  |  Runwell Watch from Shinola  |  Black Leather Purse from Madewell  |  Ankle Booties from Sam Edelman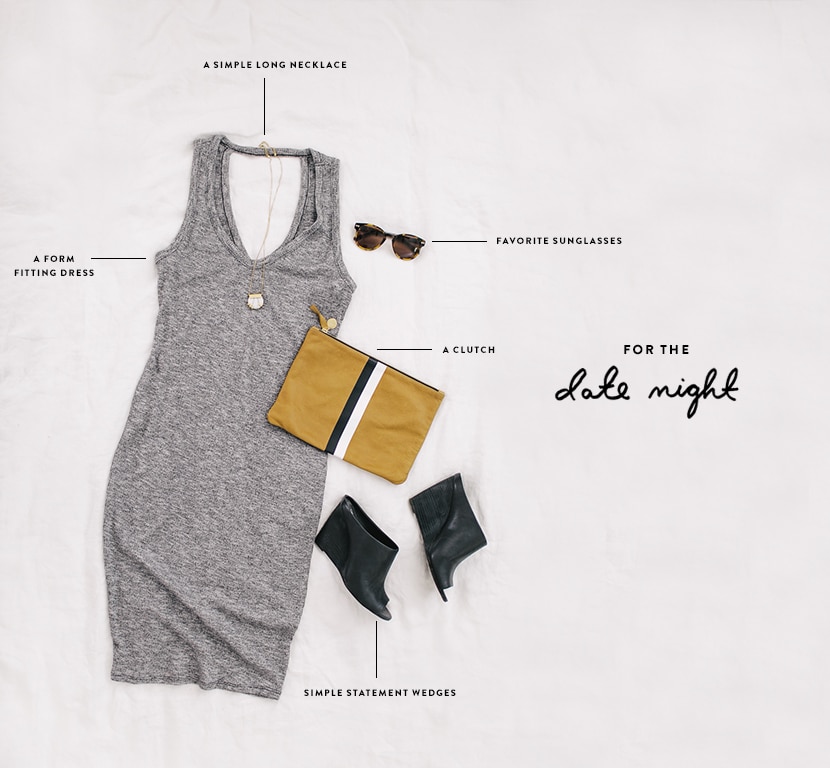 Look 3: Effortless Date Night
So, that midi dress that seemed ultra-casual for that weekend hang time, has just gone to the next level with this look. This dress fits in all the right places on your body but still feels soft, comfy, and like you don't have to suck in too much (you know all the important things). With that said, it makes for a great date night dress for warm evenings. Pair this dress with a long simple necklace, sunnies, a clutch you love, and your favorite black wedges. Believe me this will be simple and stunning without giving up your love for something comfy and casual. I promise!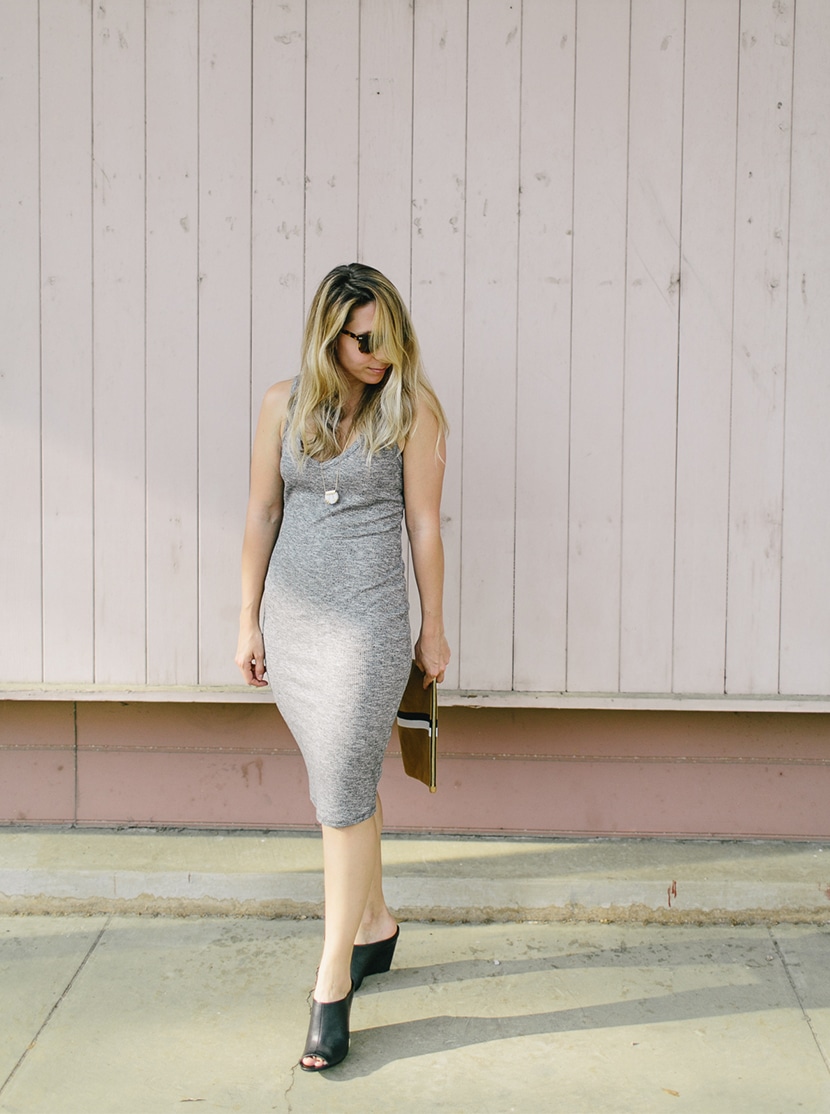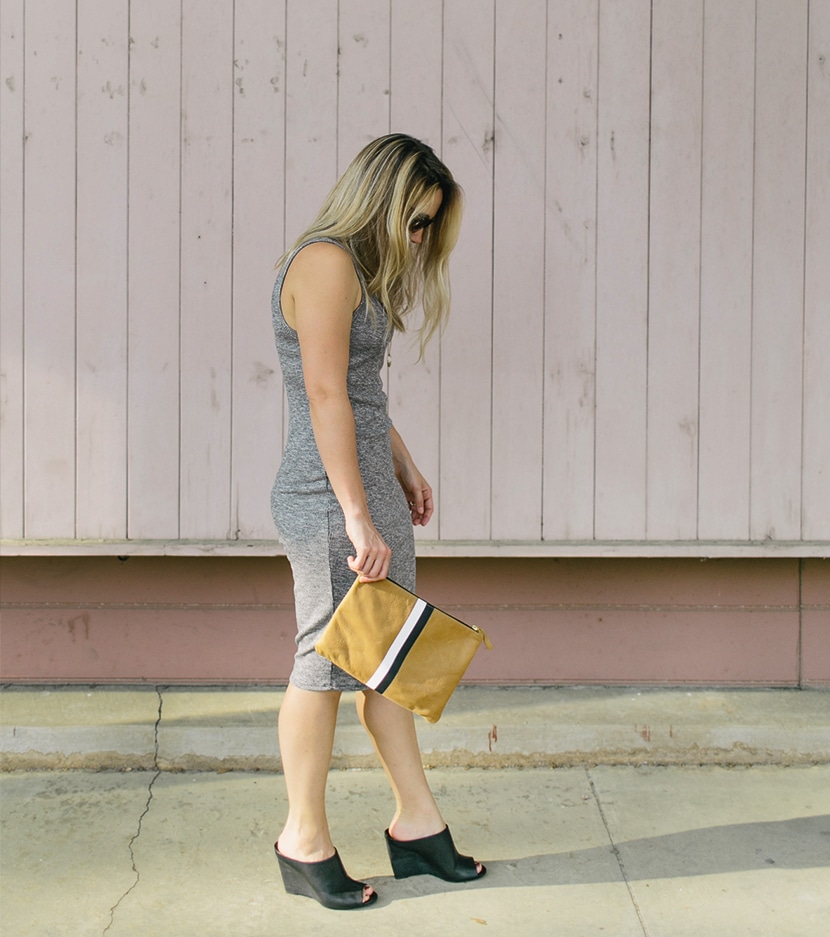 Get the look for yourself:
Midi Dress from Target  |  Necklace from Madewell (similar)  |  Sunnies from Rowley Eyewear (similar)  |  Clutch from Clare V  |  Wedges from Calvin Klein (similar)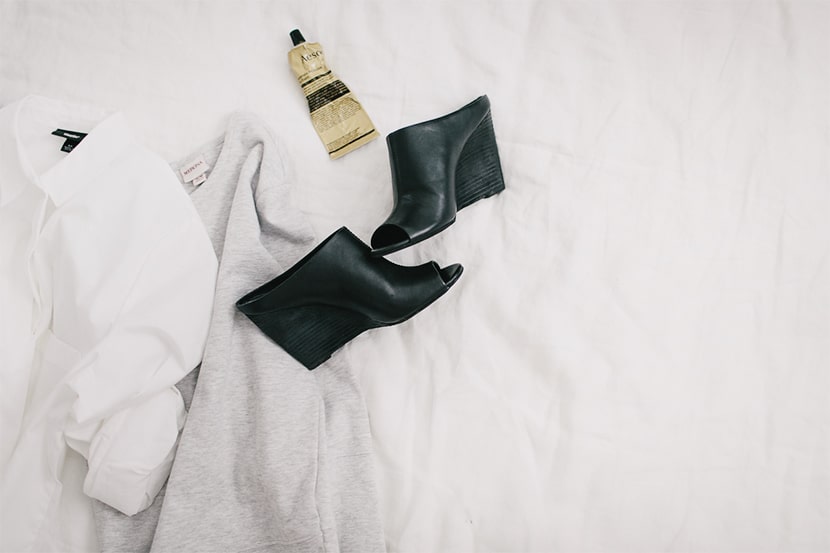 This is only the surface of the way these three pieces can become great staples in your closet this spring. If you don't already have these in your closet, I really suggest finding pieces like these that fit you, make you comfortable, and feel confident. You will find many uses for simple staples such as these as we progress into Summer. These are classic standbys without a doubt.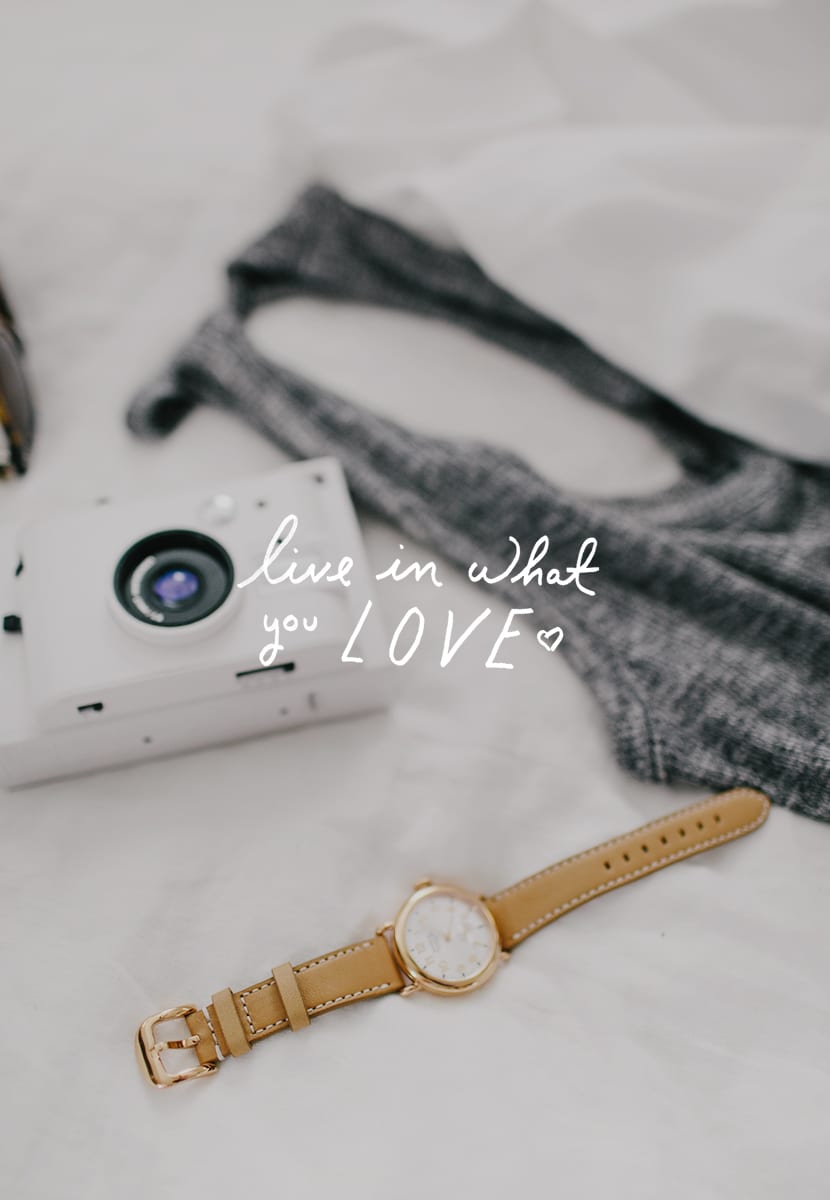 I would love to hear what wardrobe workhorses you are using this spring as the days warm up. Are any of these pieces already in your closet? Do you have a favorite way of wearing them?

This post is brought to you by Target Style. Shop the new Apparel & Accessories collection in stores and online.