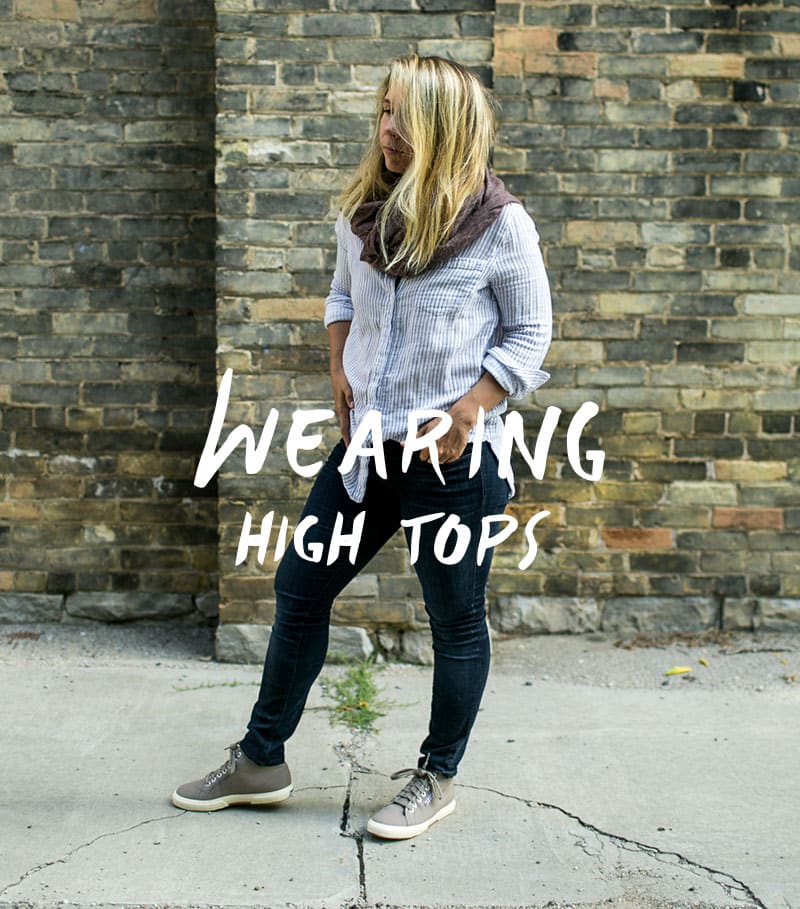 I really love that sneakers are becoming such a hip thing again. I have always loved the casual style of a great sneaker and never go anywhere we travel without a pair. More recently I have become a huge fan of high top sneakers. I loved them throughout pregnancy because laces could expand as I got a little more swollen and they were easy on and off. Now I love sneakers for completely different reasons. These days I am chasing Hayes around and going for long walks in the stroller while running errands and getting work done, it is extra important that I wear comfortable shoes. Though, I have learned that that doesn't mean they cannot be stylish as well. This is why I have fallen in love with the high top shoe and recently my new favorites are these ones I discovered on Zappos from Superga.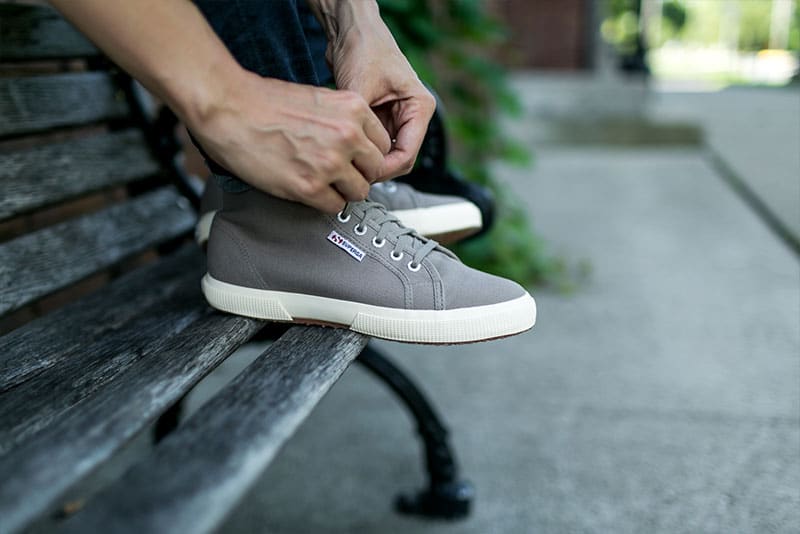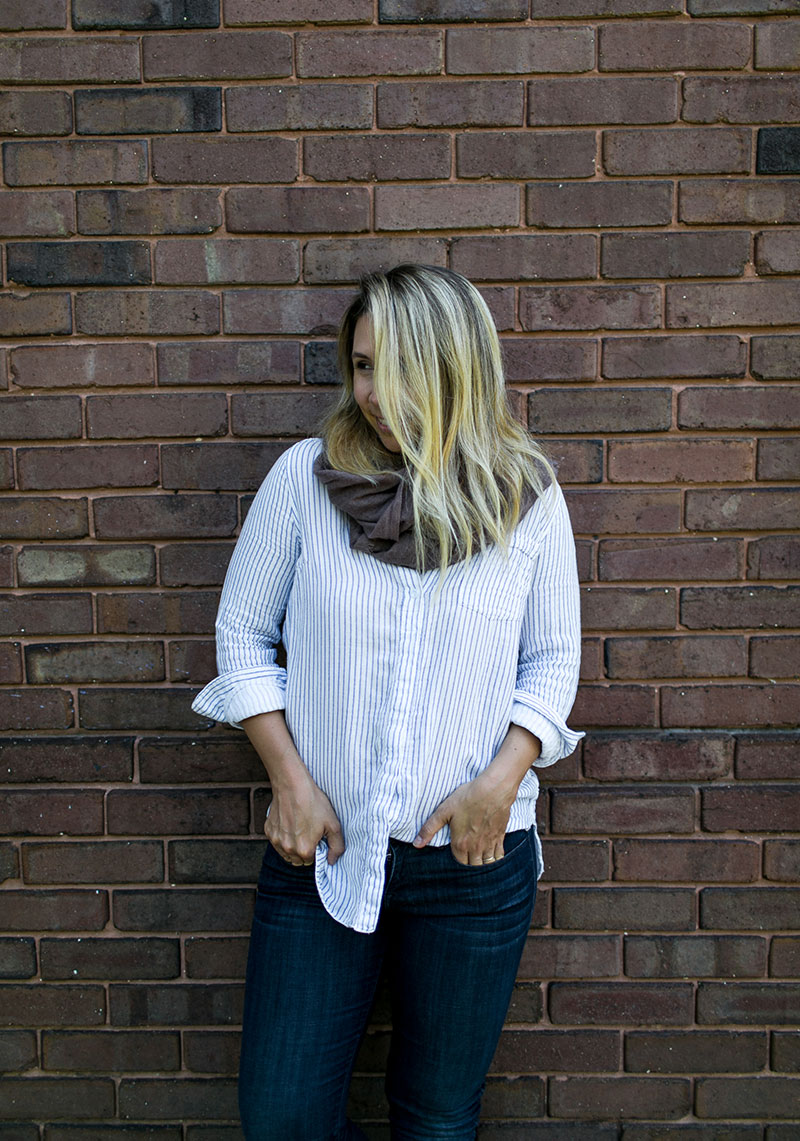 As I am thinking about the fall approaching, a high top shoe has been my shoe of choice for my fall wardrobe. The casual feel is the perfect pairing with fall dresses and tomboy classic looks that are staples in my closet. I love a good boot but the sporty feel is a great contrast especially when you need more than just a couple closed toed shoe options in the cooler months of fall.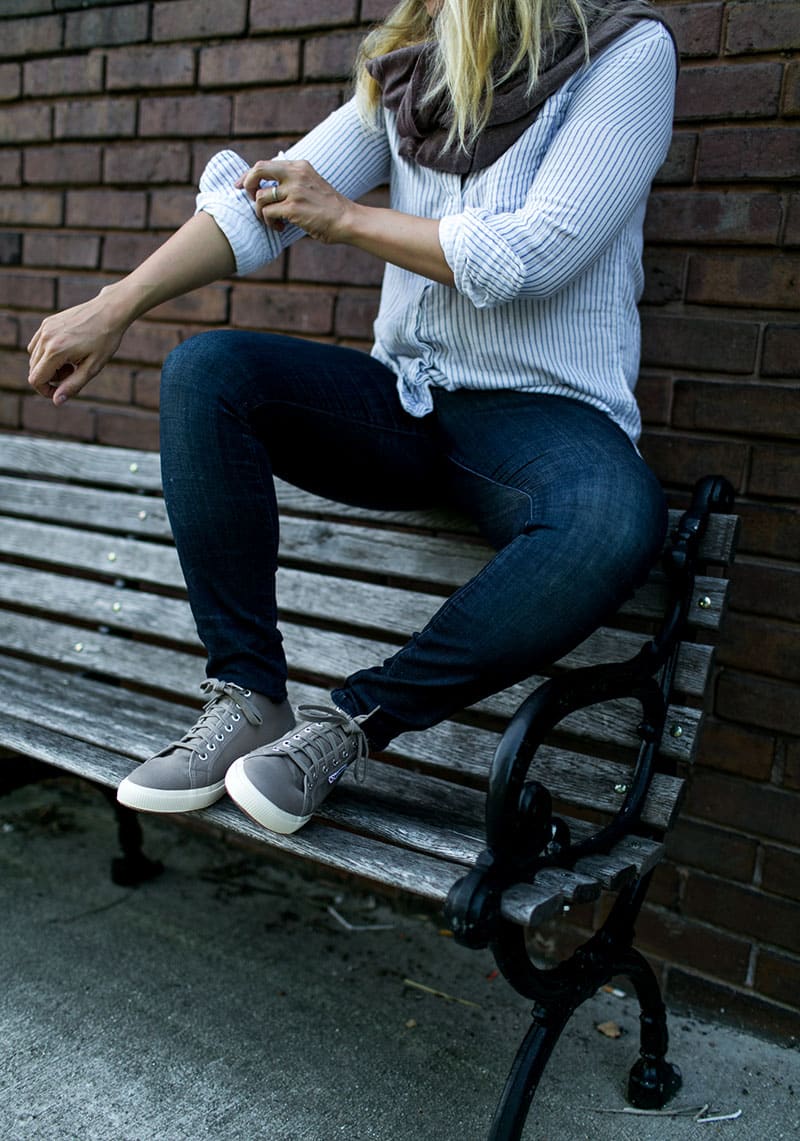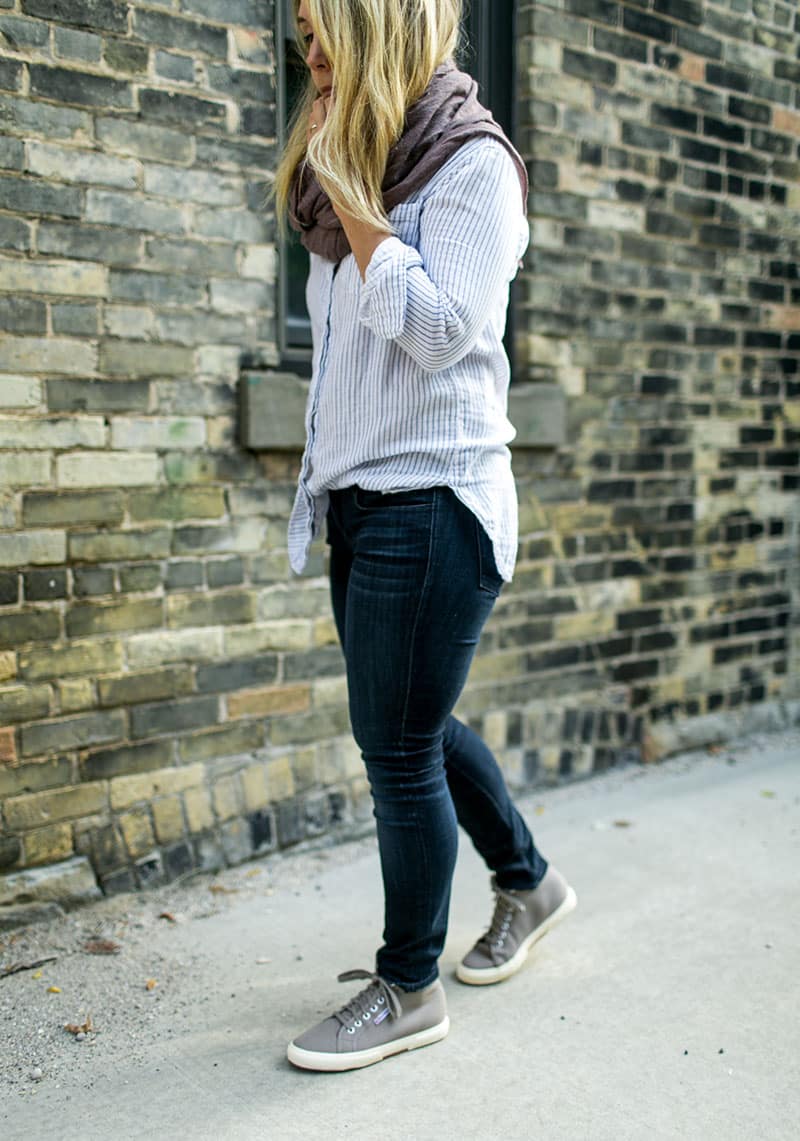 My favorite go-to look is a pair of high tops with my favorite skinnies, a boyfriend button down, and a scarf. If it is a chillier day, I will toss on a cropped jacket to keep the chill away. The look is simple and a must for fall.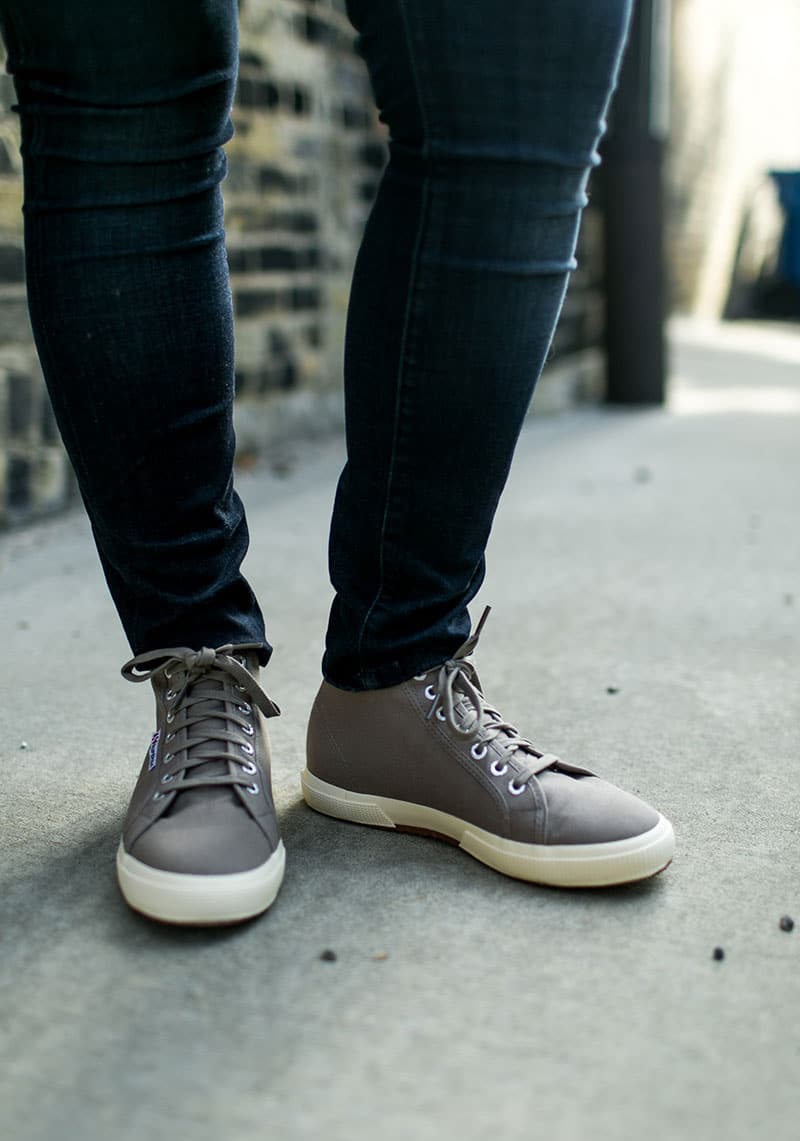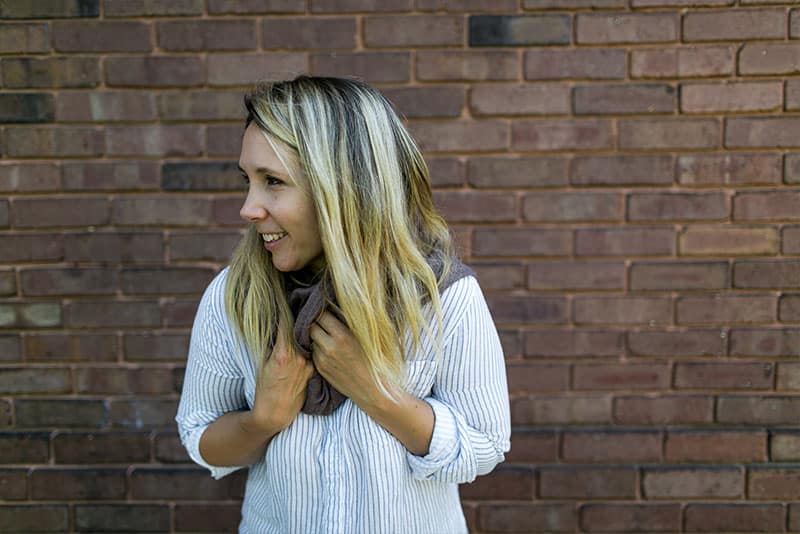 When I was choosing the right pair to add to my closet for the cooler months, I of course turned to Zappos because I knew I could try a few different pairs, get fast shipping, and they had every option I could want. Getting things shipped to me is much easier these days instead of hunting a lot of different stores either online or in store with a baby in tow. Sure enough, these Superga's won out. The mushroom color will go with nearly everything in my wardrobe and captures the palette of fall perfectly. I couldn't be more excited for some cooler weather to start blowing in so I can wear these shoes regularly.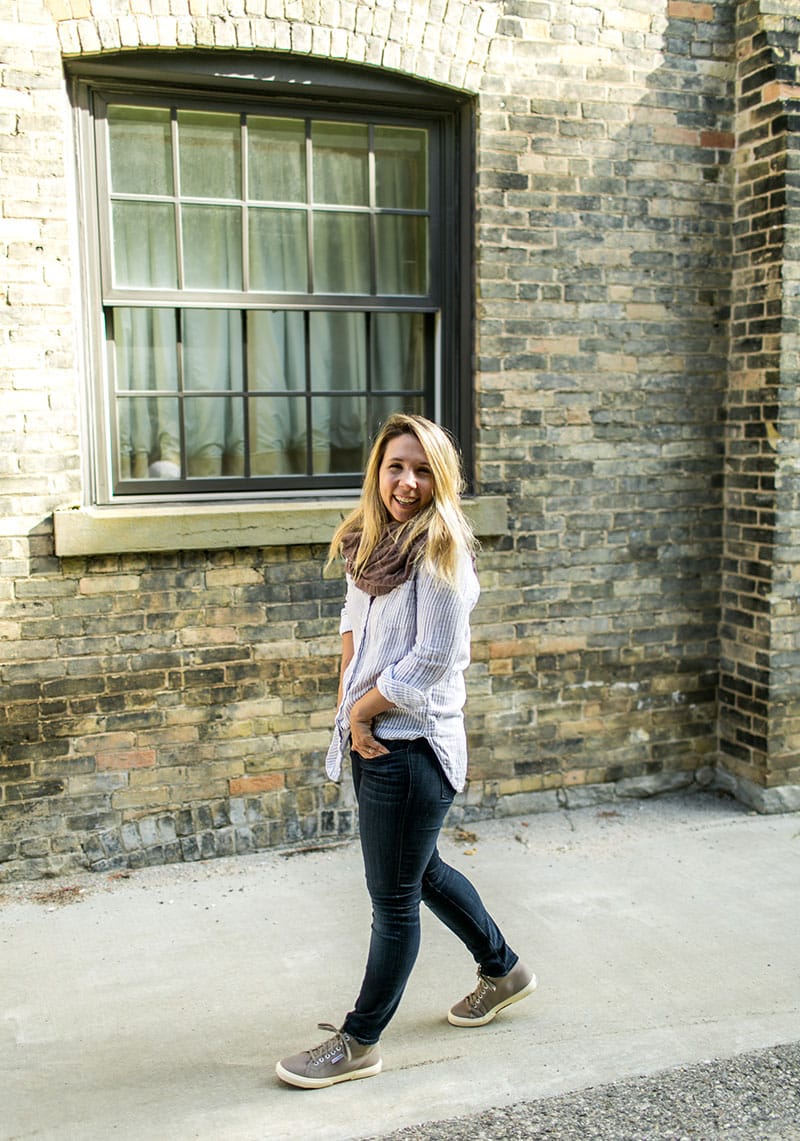 If you aren't totally sold on the high top just yet. I pulled together 3 looks that are some of my favorite ways to wear my high tops. I used the Superga's in each as an example because they are classic, well made, and break in so well. No doubt they will become a staple very quickly for not just fall but for year around wear. I highly suggest giving them a good waterproofing spray before they get wet. This way on those damp days of fall and spring you can wear them and keep your toes dry and warm as well.
Combo #1: Red Dress from Zara  |  Bucket Bag from Jcrew Factory  |  Neck Tie from Jcrew  |  High Tops from Superga at Zappos
Combo #2 (similar to the one I wore in photos): Striped shirt from Madewell  |  Scarf from Zara  |  Jeans from Gap  |  High Tops from Superga at Zappos
Combo #3: Jean Jacket from Jcrew  |  Turtleneck from Jcrew  |  Jeans from Jcrew  |  High Tops from Superga at Zappos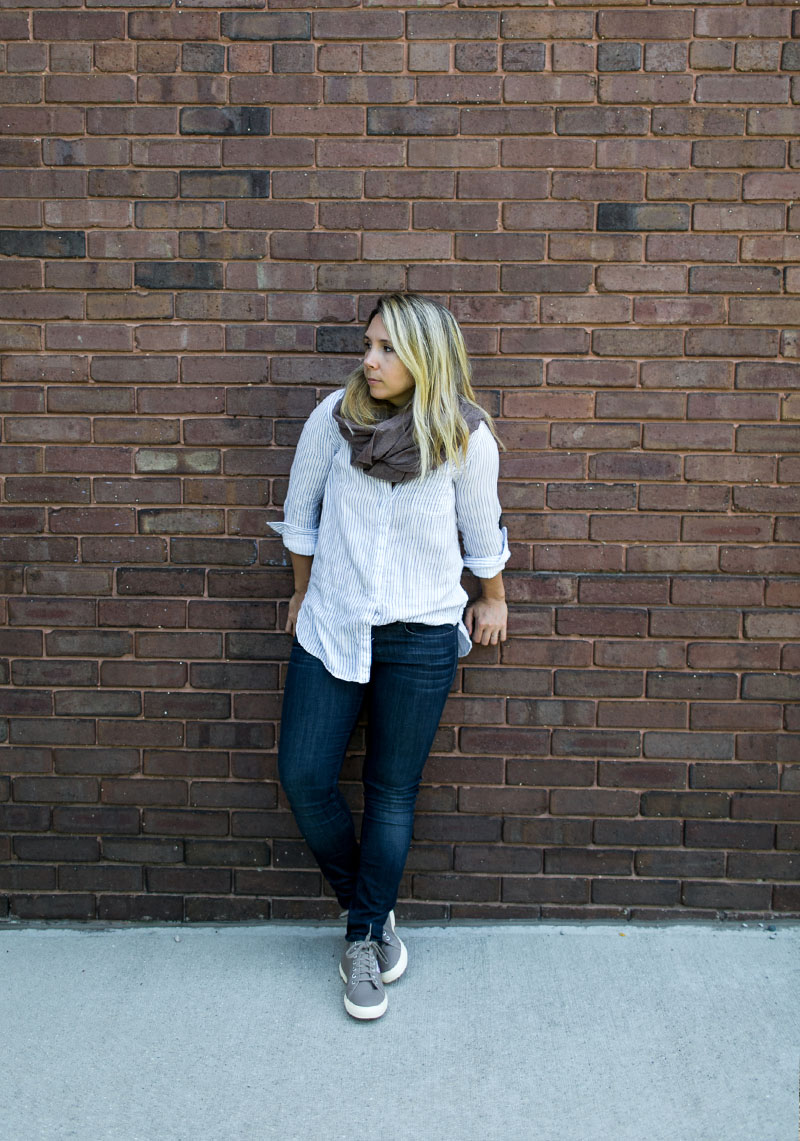 Though I am not 100% ready to say goodbye to summer it is really fun to start wearing some favorite fall pieces and transitioning my wardrobe into a new season of layers and favorite shoes.
What pieces are you wanting to add to your fall wardrobe?
This post was sponsored by Superga at Zappos. All thoughts and opinions are our own. Thank you for supporting the brands that support The Fresh Exchange.