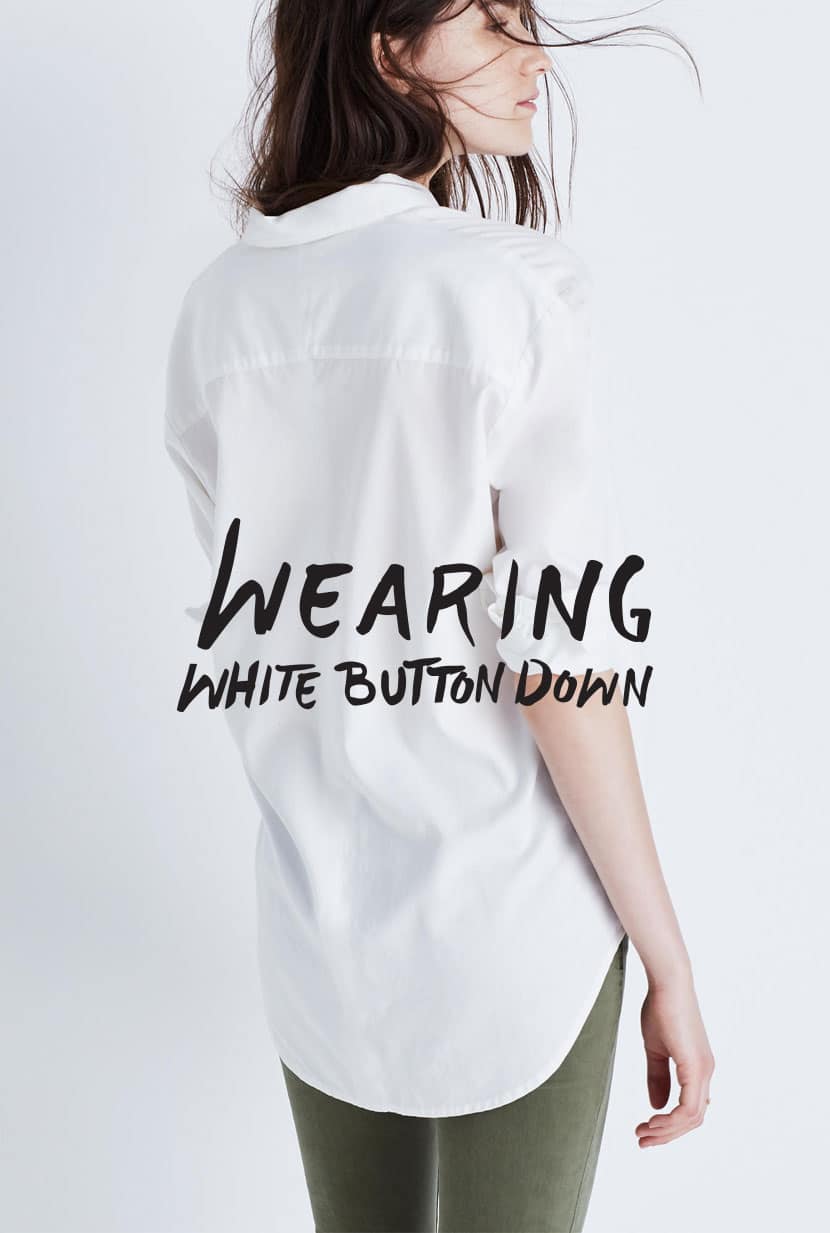 The most classic piece in anyone's classic whether male or female is the white button down. There is nothing more universal or necessary than a great white button down. To narrow to only 3 ways to wear this essential item is incredibly hard. Personally, I have two and both are regularly dry cleaned (only item I do this with) because they are beautiful when they are cared for just right and it is a small luxury that goes a long way in your closet.
In honor of this amazing essential item, I gathered up a bunch of options you can shop below of various price points and textures if you are in need of one. I also put together 3 ways you can use this item in your closet especially in the fall, if you need some inspiration.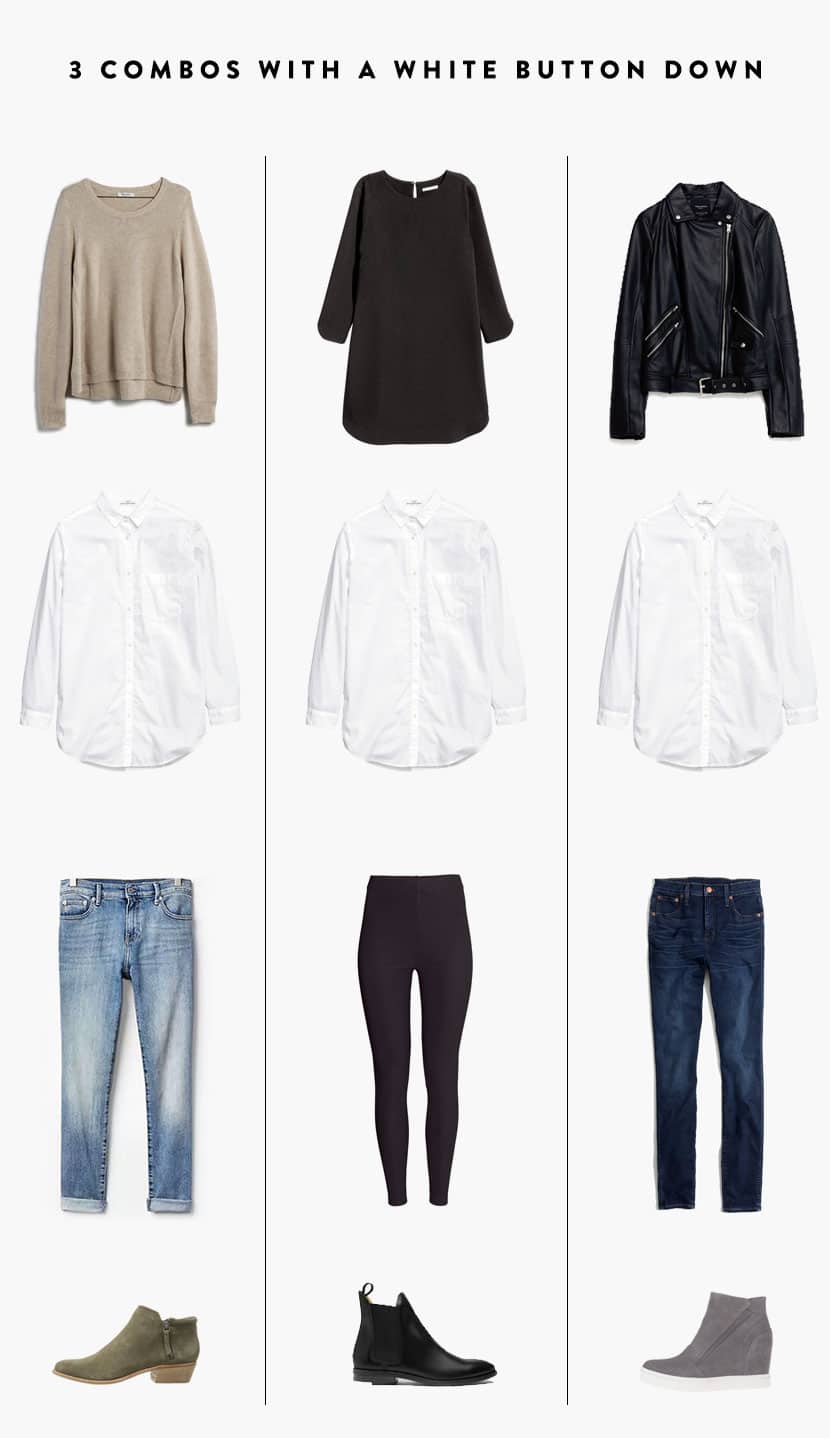 Combo #1:
This is my go-to look with a white button down. I love the combo of stark white with an oatmeal sweater. The limited palette of neutrals mixed with the textures of the crisp white fabric and the flowy loose texture of the sweater is basically the best thing I can imagine in my wardrobe. Pairing it with a favorite pair of jeans and a low cut boot in a suede is just the cherry on top. I highly suggest these slow slung Steve Madden boots.
Sweater |  Shirt  |  Jeans  |  Shoes 
Combo #2:
This is a great combo for a comfy working look nearly most any fall day. Plus you secretly are getting away with leggings going to work so why not. I loved this look especially when I was pregnant. Choose a crew neck dress and a comfy lightweight pair of leggings with a great slip-on boot or you could do it with a heeled boot. The only caviat here is that you want to make sure you aren't showing your ankles over the boots so either have a pair of boots that go well over the bottom of your leggings or get some thick tights.
Dress |  Shirt  |  Leggings  |  Shoes
Combo #3:
My other favorite go-to is toughing up a cirsp white shirt with a leather jacket. You do not have to buy a real leather jacket, though they are amazing if you ever feel the need to invest. Pair the look with some funky sneakers such as these heeled ones and some favorite skinny jeans and it is the perfect fall tough chic look.
Jacket  | Shirt  | Jeans  | Shoes
What is your favorite way to wear a white button down? I would love to hear!