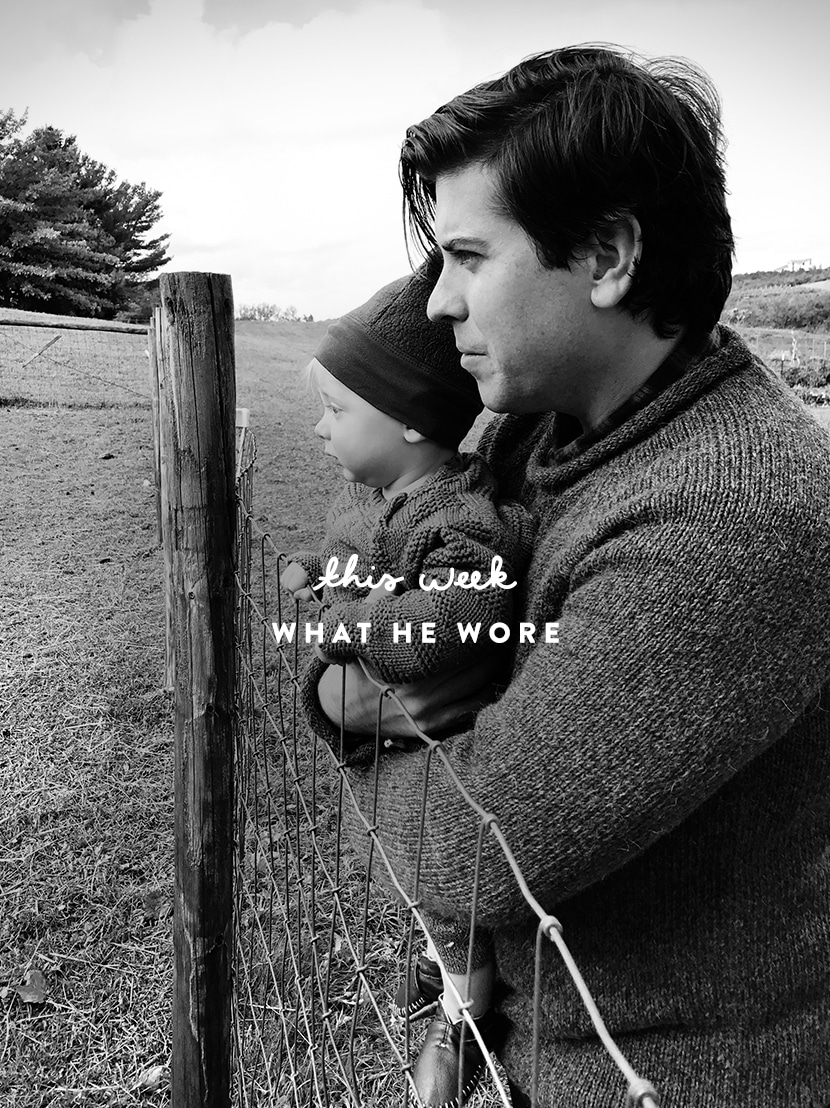 When we did my What I Wore posts we had some guys write in and say they would love to see what Mike wears as well. So, I begged Mike to stand in front of the camera a few times this week for you to see what he pulls on for life during the week as a dad, business owner, designer, and photographer. Most of the time he is living in look #2 because of wanting to make sure to fit in his workout each day, but he also wears other great things all week as well. So without further ado here is Mike in his weekly looks.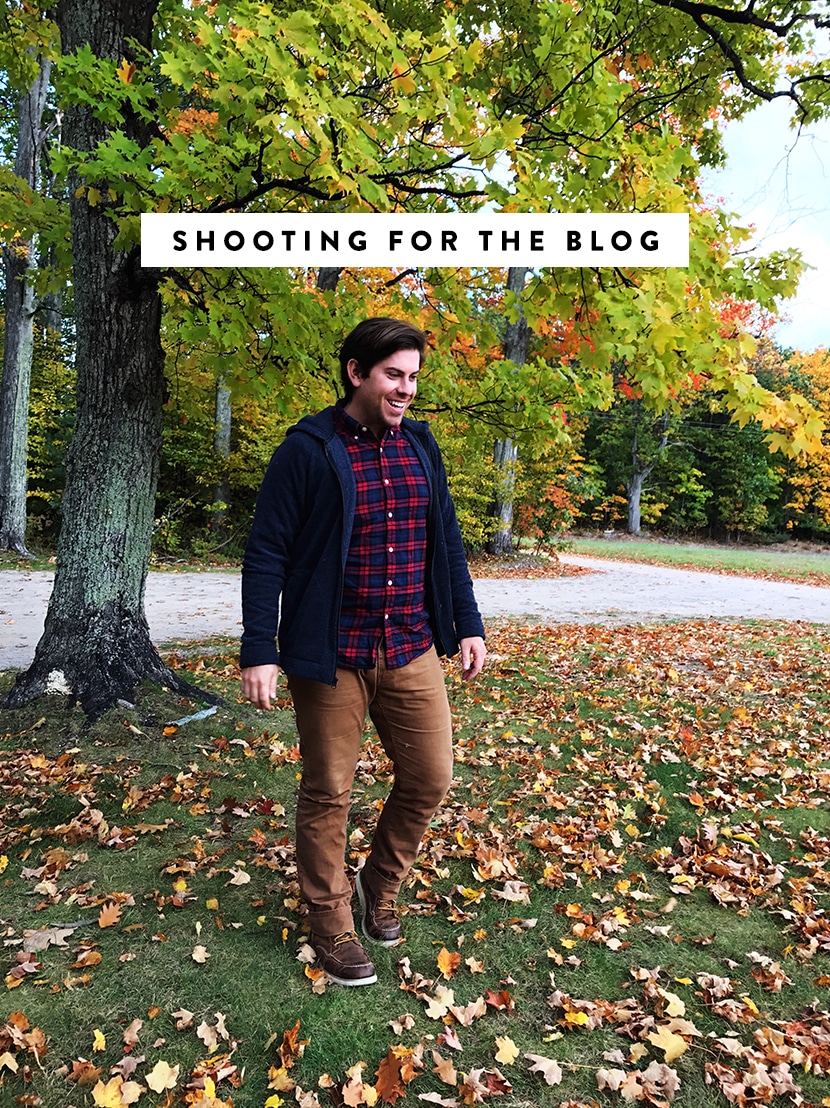 Just like me, you will notice that Mike has pretty strict things he sticks to in his wardrobe. Over the next few posts you will start to see some common themes both in how he wears the same shoes and the same pants over and over. The ones he is wearing here he has had for probably four years and he wears nearly every other day. This time of year he layers a lot of flannels and sweaters pretty regularly.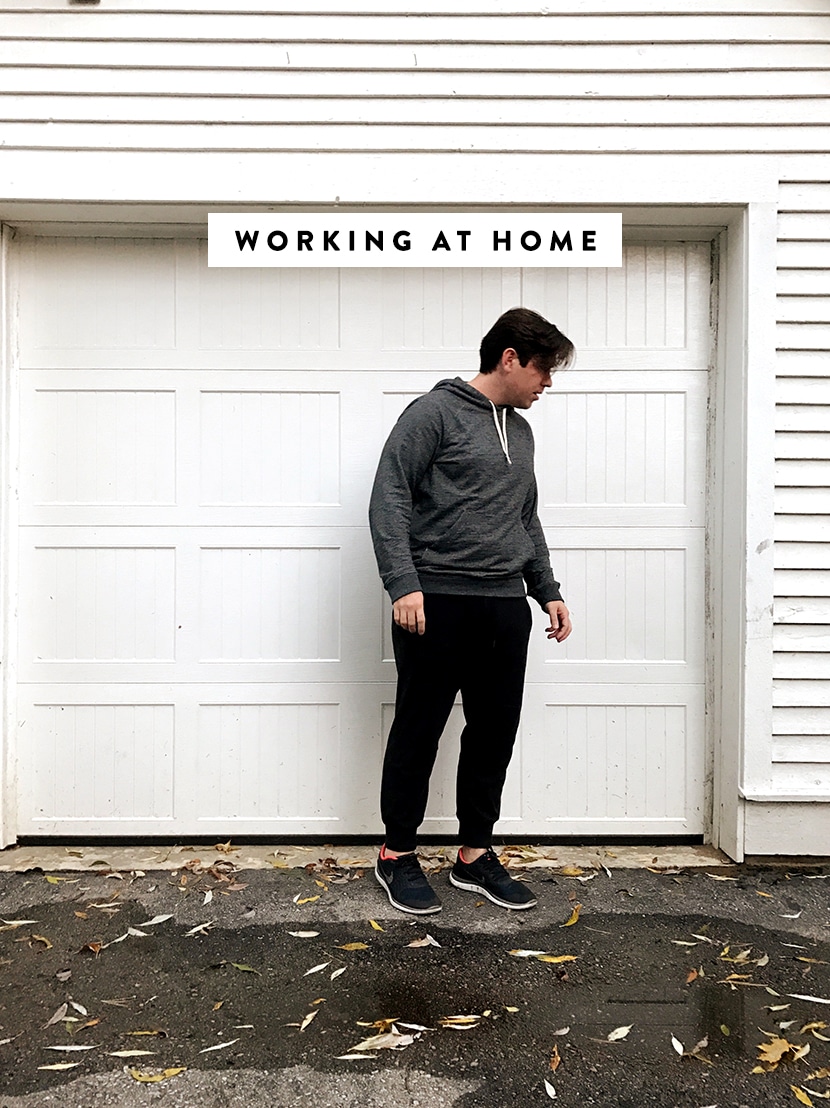 Mike loves a good athliesure look. It is kind of like getting to work in your pajamas all day but you get to look chic at the same time. Mike ADORES these pants from Lululemon…to the point he had them professionally tailored to hit just right on him. He wears them all the time and the best part is they don't look anything like sweat pants. Most days I never realize he isn't wearing regular pants.
Get a similar look here: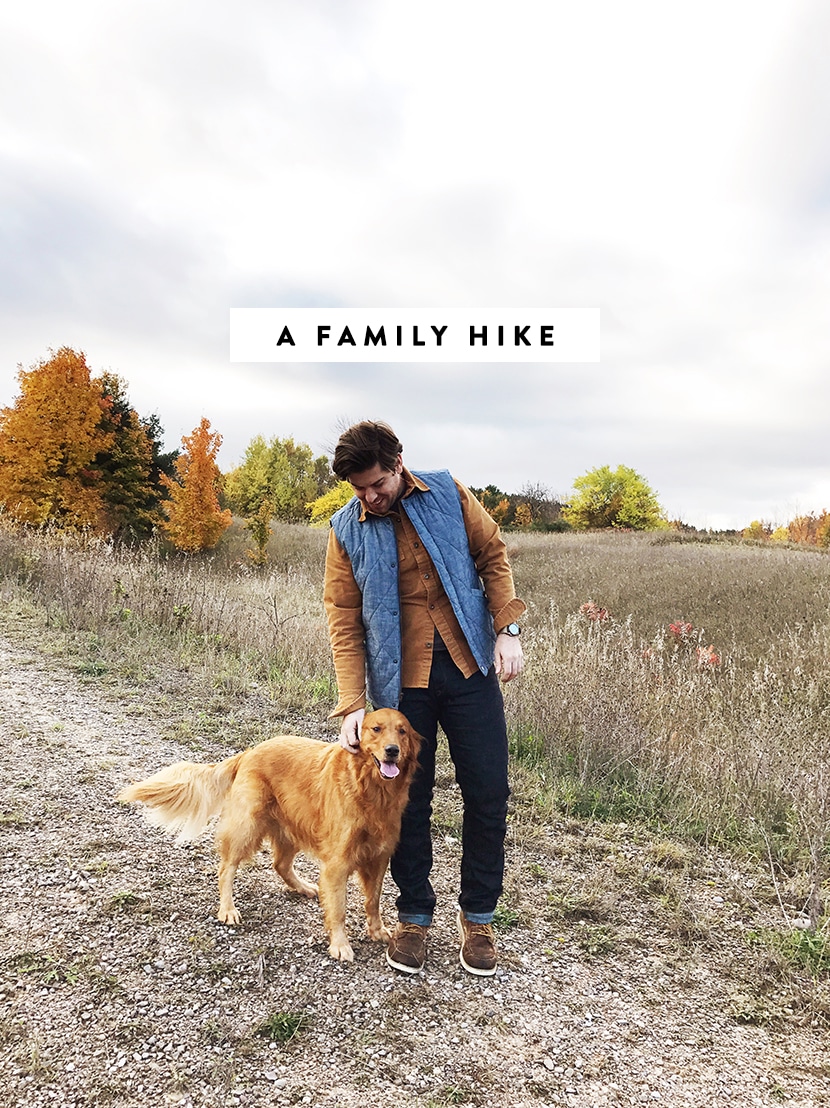 Mike lives in great neutrals and now that we live in Michigan we also chooses his layers wisely. This time of year he will wear a vest a lot of times as a top layer with a heavier button up underneath so he can peel off layers as the weather of the day shifts. He loves this shirt in particular from Huckberry.
Get a similar look here: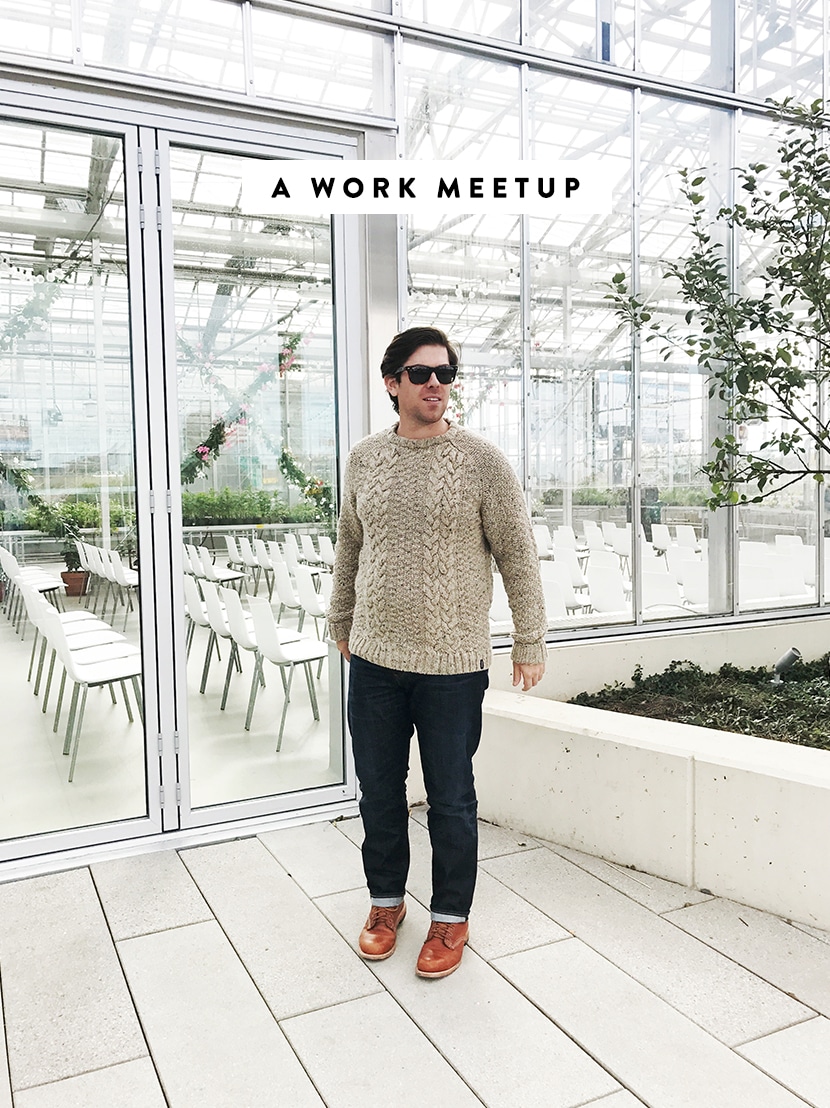 Over the last weekend we did a little meetup with some local creatives and bloggers at Foster Coffee Co and this was what Mike wore. It was a chilly day but he opted for this thick cable knit sweater he found at Huckberry and some favorite jeans and boots.
Hope you guys have an awesome weekend. We have been spending the last week focusing on developing our last two months of content and you guys inspired all of our decisions so we hope you enjoy what is ahead.