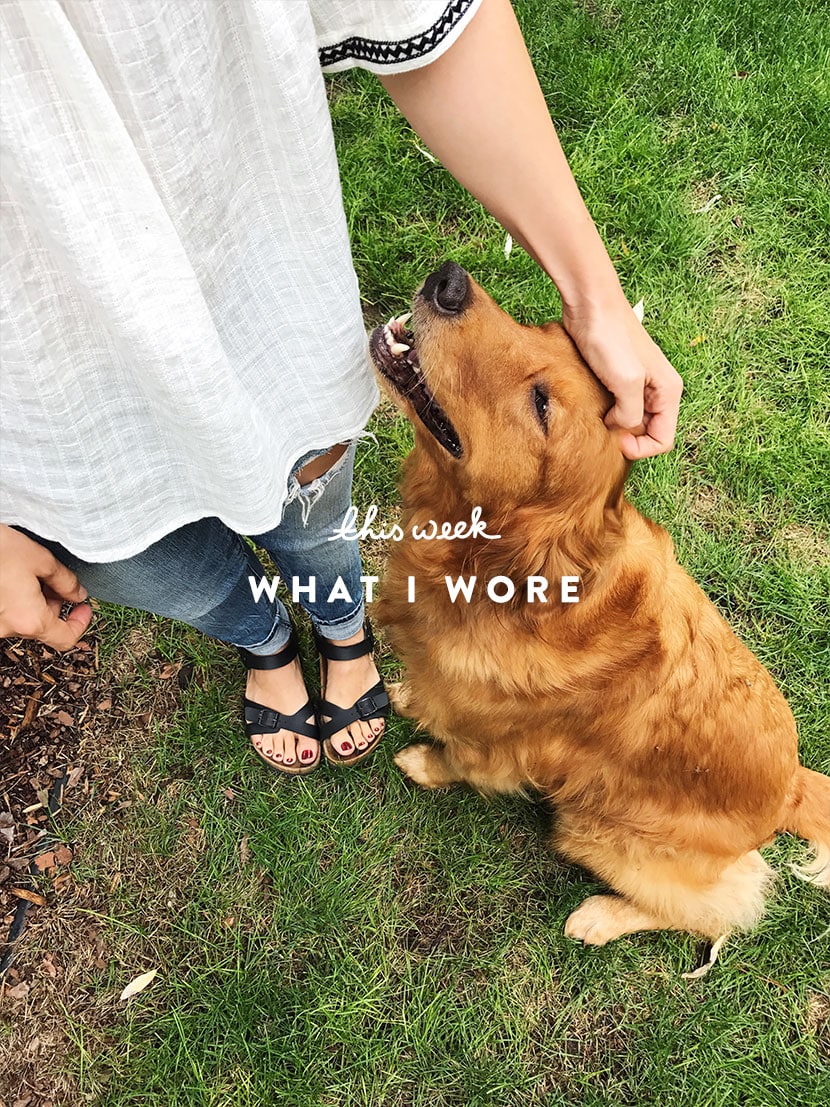 Ahhhh…getting dressed! It is a wonder every day that I get to put on jeans and wear my favorite things again. I have been meaning to write a post specifically about working through the postpartum body from my experience, but till then…know that just in the last month and a half I have been back to most of my old clothes. In honor of that, I am so excited to start doing more style stories again. I thought a fun challenge for myself was to share what I was wearing every day both because I know many of you have asked me what I wear while nursing and also what my day-to-day style is like so I felt this would be fun. Let me know your thoughts. I plan to keep up other style posts, but for a while I thought I would share my looks from all 7 days of the week for you along with links and suggestions for similar items if you are interested. Let's dive in.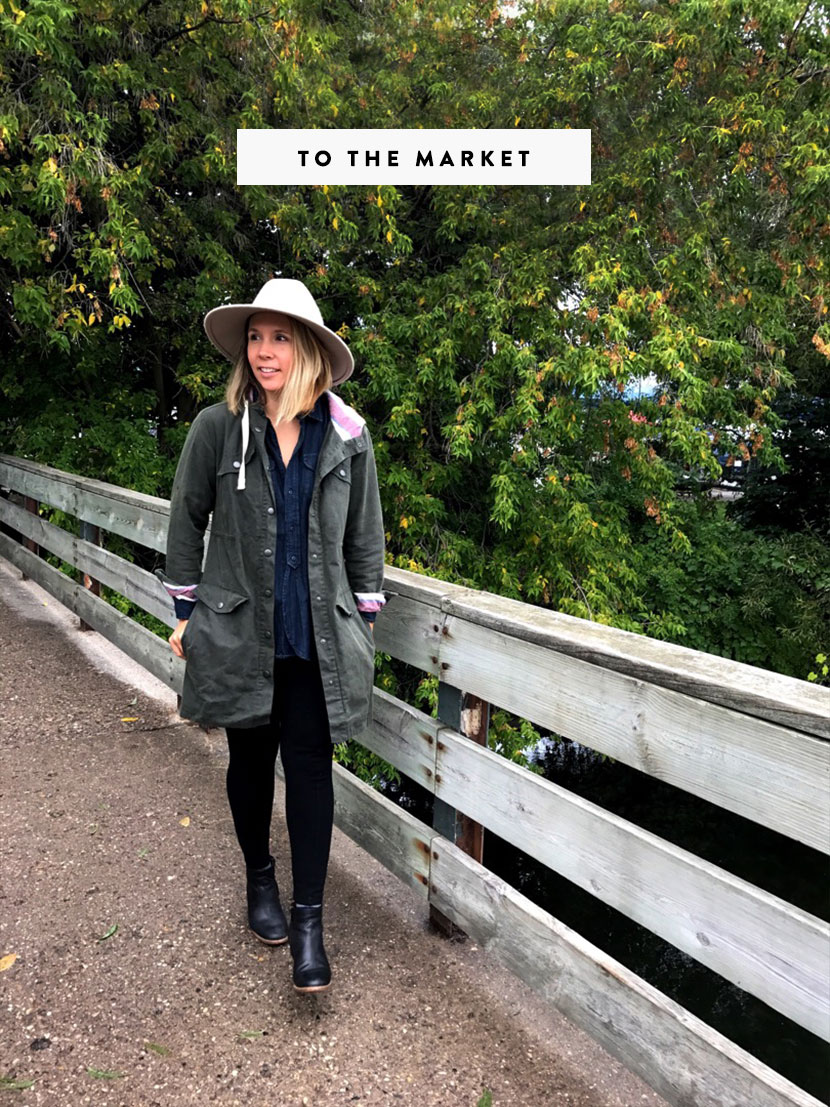 I love the farmer's market on the weekends and this weekend it was rainy so I pulled out my FAVORITE jacket and boots for the occasion. I love that I get to wear layers again after living in a warm damp climate it feels good to be back to my roots and things that feel comfortable to me.
Get the items for the look below:

JavaScript is currently disabled in this browser. Reactivate it to view this content.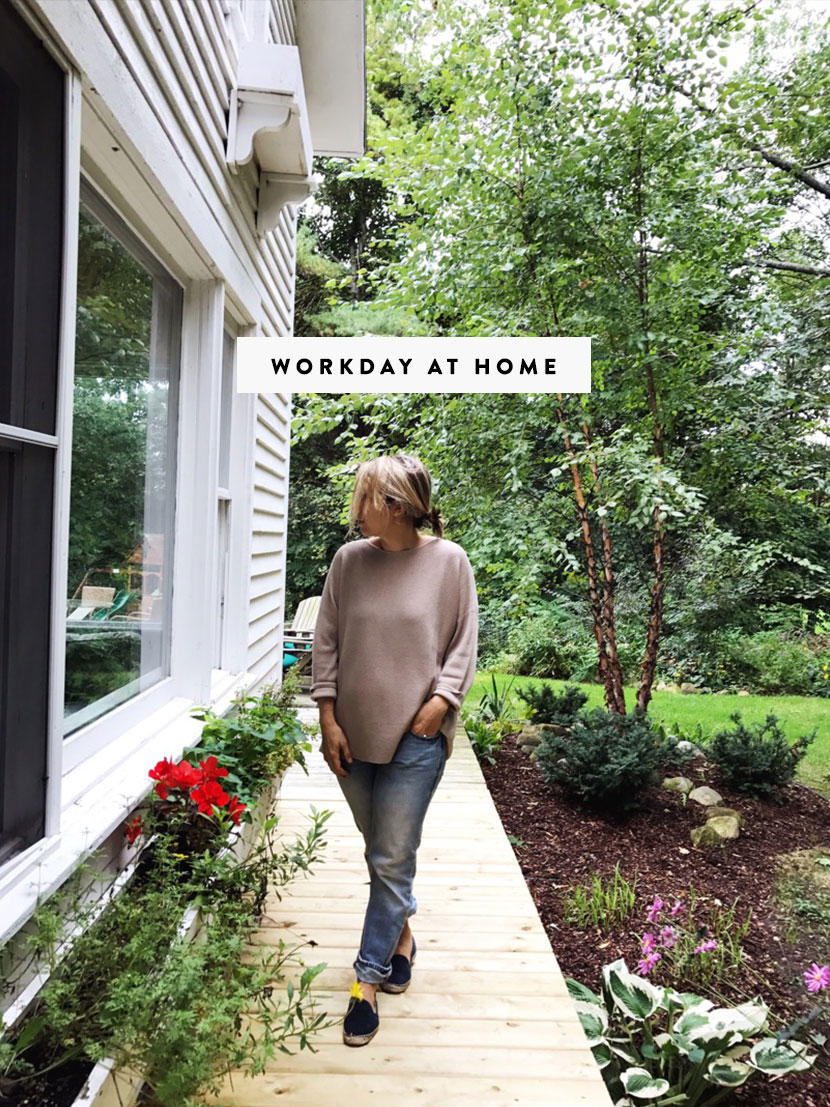 When I am home and working, I am balancing Hayes between Mike and I and our work. It is complicated, but we are making it work enjoying time with him and getting work done. But sometimes it results in comfier attire so I rely on my favorite slip-ons, comfy boy jeans, and an oversized sweater. Oh and the messy bun even with my new cropped hair is so fun.
Here are the items from the look:

JavaScript is currently disabled in this browser. Reactivate it to view this content.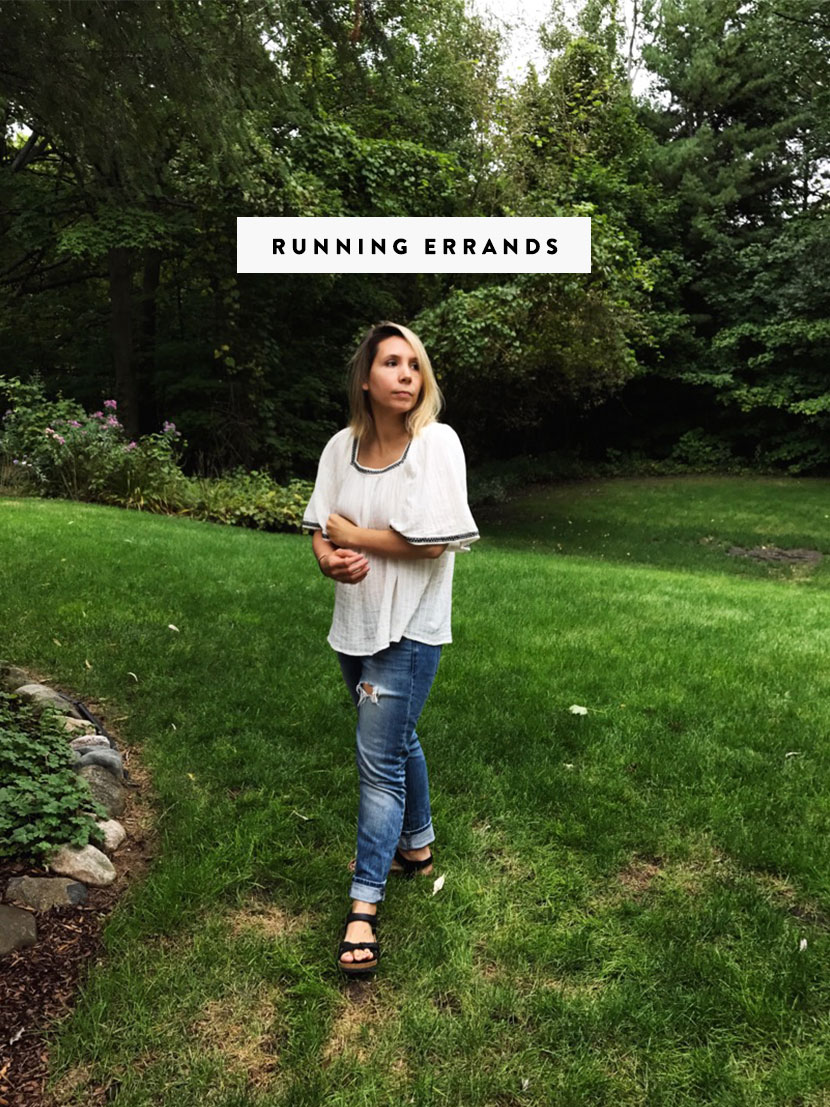 Monday was a warm day here so I was lucky to get to pull out a couple items I have loved this summer. I also found out my favorite jeans fit me again so that was a huge win. I love this top that is on sale from Loft right now. It is flowy and easy to wear either over a dress or with jeans.
Get the look below:

JavaScript is currently disabled in this browser. Reactivate it to view this content.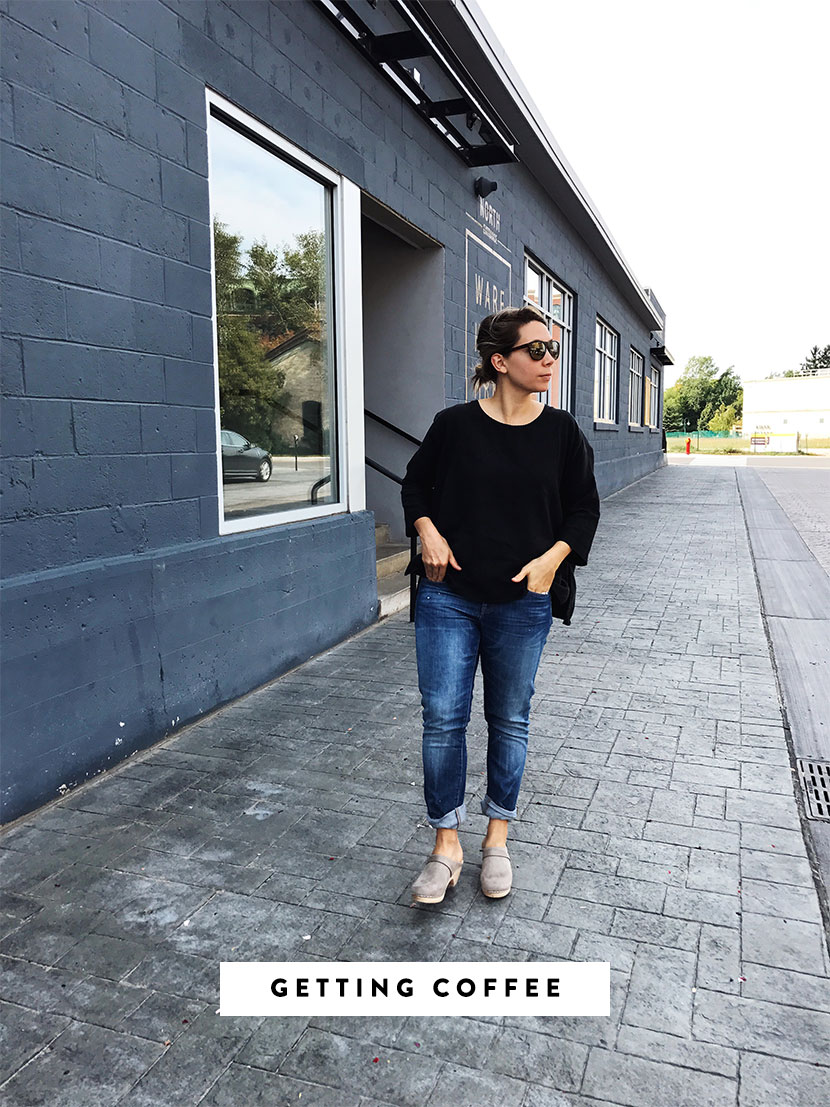 My favorite place in town to stop is are the Warehouse Market. We are friends with many people who own places here so it is fun to say hi and support their companies that they love so much. #1 on that list is Blk Mrkt where I am currently obsessed with the iced Matcha with Almond Milk. Favorite mid-day pick-me-up for sure. For that quick stop I wore a couple simple and favorite pieces in my closet. My HDH Basic top is just that a basic in my closet especially as a nursing mom. It is easy to wear and maneuver. Also, it cleans up well. Then these clogs from Hanna Andersson are just making my life this week. They are the best fall shoe!
Get the look here: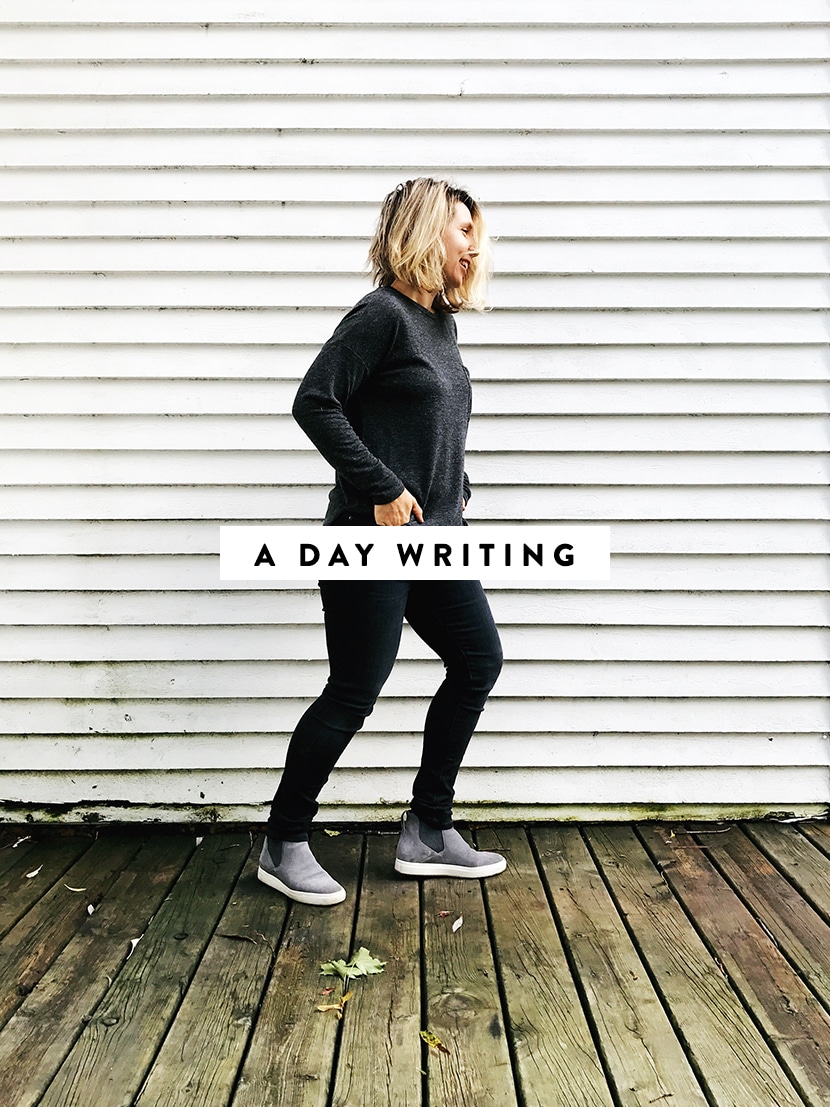 This is basically what I call my everyday outfit. All these pieces are staples in my closet and are super comfy. These shoes, for instance, have been long-standing favorites for a year now and I love whenever I get to wear them. When I day calls for pumping out the final touches on posts I keep it simple and this is pretty much my alternative to wearing leggings all day.
Get the look here: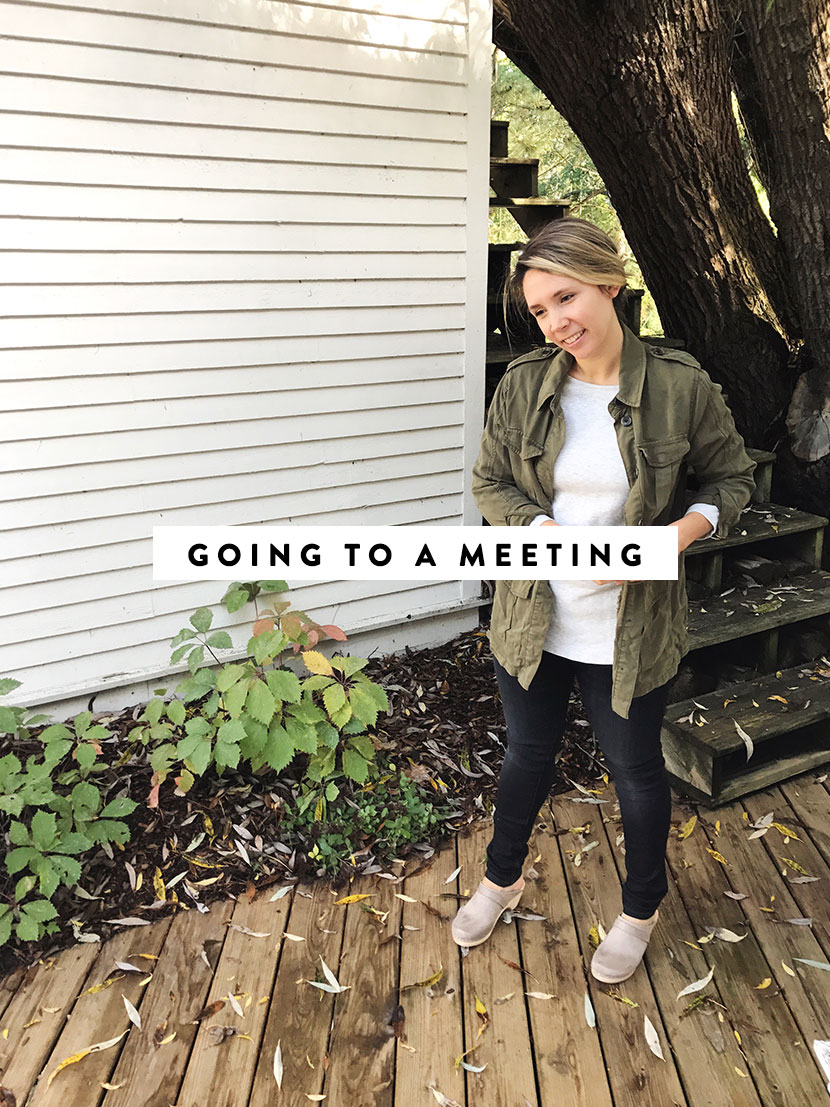 Yesterday we had some meetings here via phone, which I still get dressed for even if we aren't going anywhere because I like the practice. I rocked my jeans the second day in a row with some great simple pieces….oh and those clogs again from
Hanna Andersson
.
Get a similar look:

So what do you think…Do you guys like seeing what I wear? I wanted a more natural approach to my style posts and trying to find a way to do so while also answering the questions you guys have. Also, what was your favorite look. I have mine 🙂