Just because fall is right around the corner doesn't mean you are done planting. The garden is still grooving and many things will thrive in this newly cool air MUCH better than those warm days of July. Not everything likes summer, so here is the list of what to plant in September in your garden.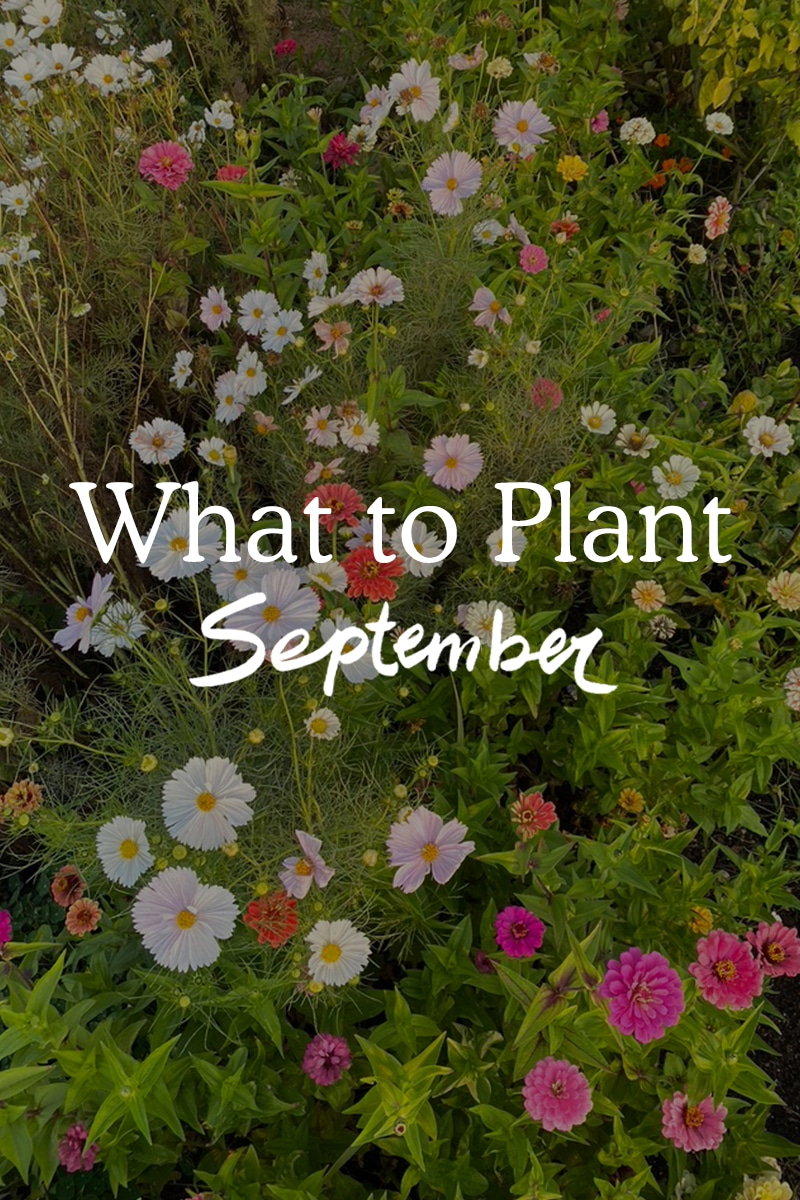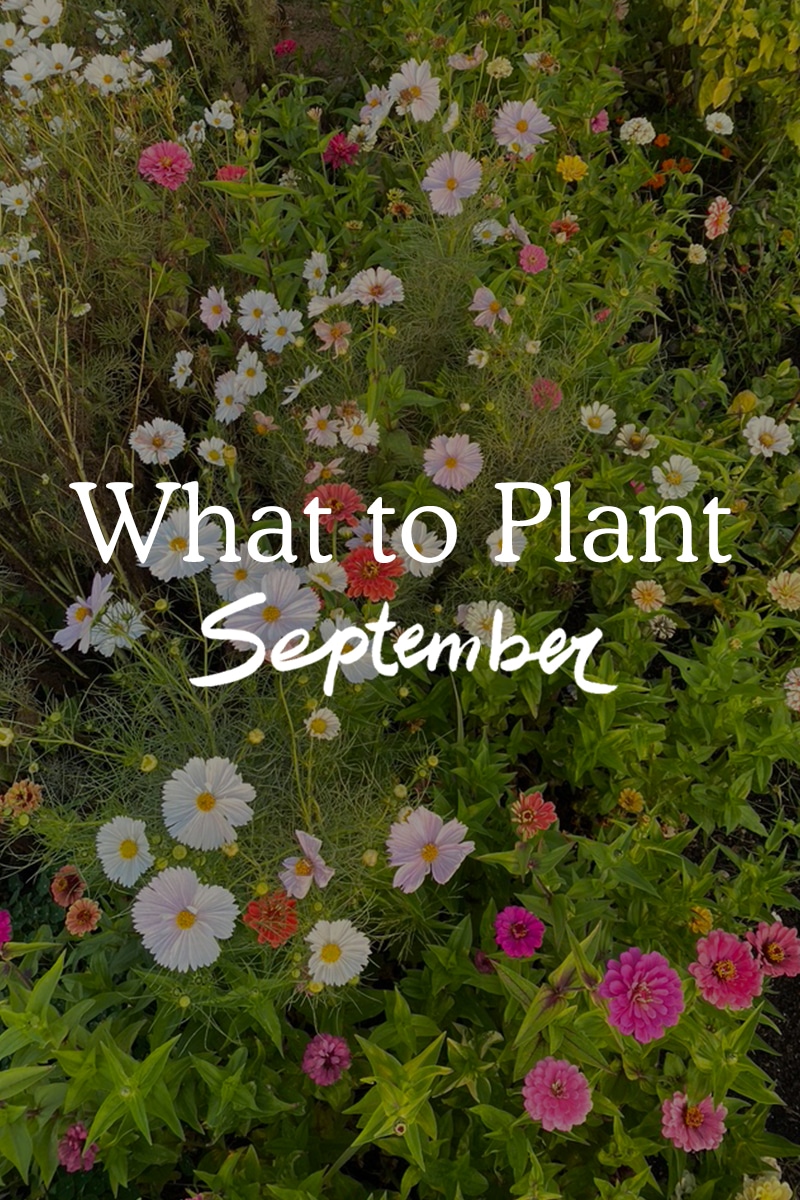 Planting in September seems odd to many as we feel the temps cool and many of our plants are actually heading to the end of their life, but you are still 100% okay to begin planting in your garden. This is especially true if you plan to start some cold frames or grow in the bumper seasons before Winter becomes too harsh to sustain the garden. So I gathered a list of the things I am seeding this month for fall and winter crops. Many of these are frost-hardy or all they need is a little cover to keep them going for most of the fall and winter months.
**** This list is specifically designed for gardeners in zones 4-6. If you are in another zone you may want to refer to other lists. ****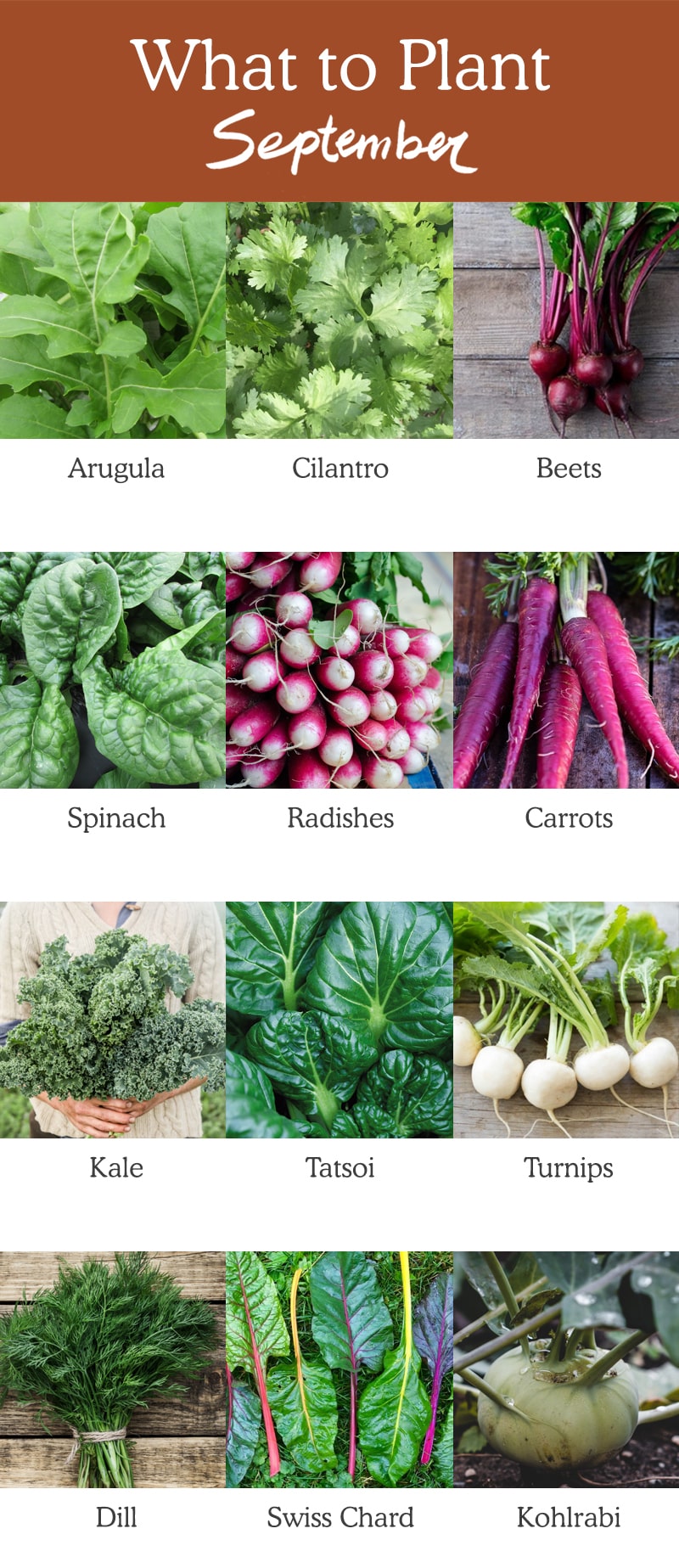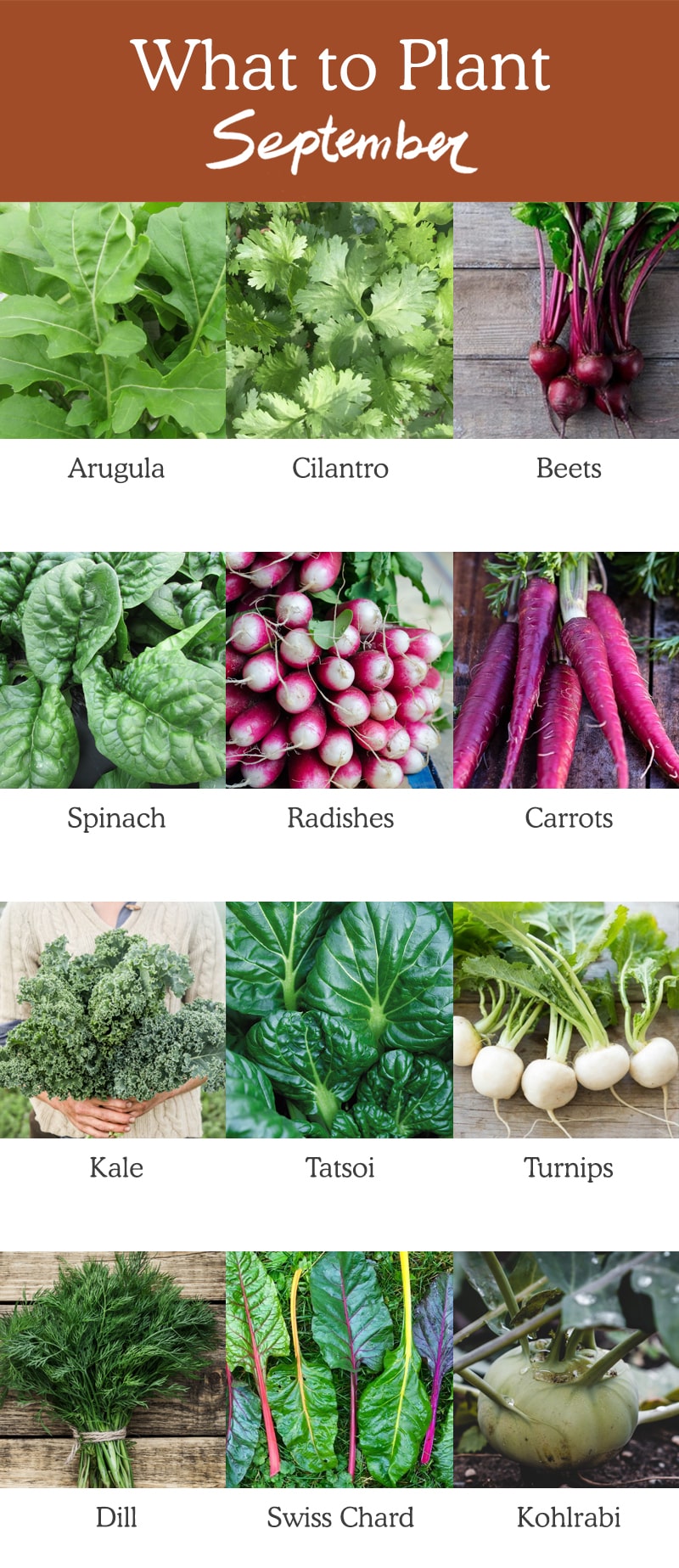 All veggie images are courtesy of Fruition Seeds, which I highly suggest purchasing from if you are in a northern climate.
What to Plant in September:
Herbs
Arugula / Rocket: An herb that thrives in the cooler weather and shade in the garden. This lovely plant is easy to grow from seed.
Cilantro: Surprisingly cilantro is a cool-weather crop and not a summer one. So plant it in September to enjoy it through the fall.
Dill: Just like cilantro, dill prefers the cooler weather. Being part of the carrot, fennel, parsley family it really enjoys the Autumn weather best.
Root Vegetables
Beets: Like many root veggies you may find that beets are slow to grow in the warmer months, but plant them in early September you will see a completely different experience. They thrive in the cool weather.
Radishes: These little beauties are just amazing in the cool weather, so plant them now to get a good headstart and then enjoy before the first frost or cover them up with some hoops or fleece and let them go a little longer.
Carrots: Carrots won't germinate in the summer months very well. Thus why seeding them in the shade of tomatoes as a companion plant to tomatoes is great! But I plant mine in late August to Mid September and get harvests from them deep even in the winter on a good thaw in January.
Turnips: Just like beets and carrots these not only grow best in cooler weather, but they also will taste better as well.
Vegetables
Onions: Plant green onions now for a great fall harvest. They grow quickly and if they don't come back they will be great protectors in the spring for your Kale and other brassicas.
Kale: For us, Kale lasts through the whole winter in our garden. I usually am still harvesting it well into January and then again in March. We love the Red Russian variety in particular.
Tatsoi: A really bright and beautiful green that holds up like Spinach in the garden and contains nearly twice as many vitamins.
Spinach: Another cool loving green, spinach not only will grow well through the winter, but it also will thrive and even survive most winters even under the snow! I consider our fall spinach a perennial vegetable.
Swiss Chard: I love growing swiss chard in the fall because it is so colorful and beautiful. I highly suggest adding it in for fall and winter growing.
Kohlrabi: One of the best easy to store vegetables is kohlrabi. After summer and fall broccoli are gone, this sister plant is so wonderful to get all those vitamins!
This is also a great time of year to plant any sort of tree or perennial plants! I actually prefer Autumn planting of plants because you can get them nice and established before the harsh weather of summer comes around. Many perennials and trees much prefer the cooler temps and the wet of the snow and frost. Hold off for now on any bulb planting till the weather becomes cooler.
Hold off on bulbs till at least mid-October and this includes many flowers as well!
What to Plant Every Month: