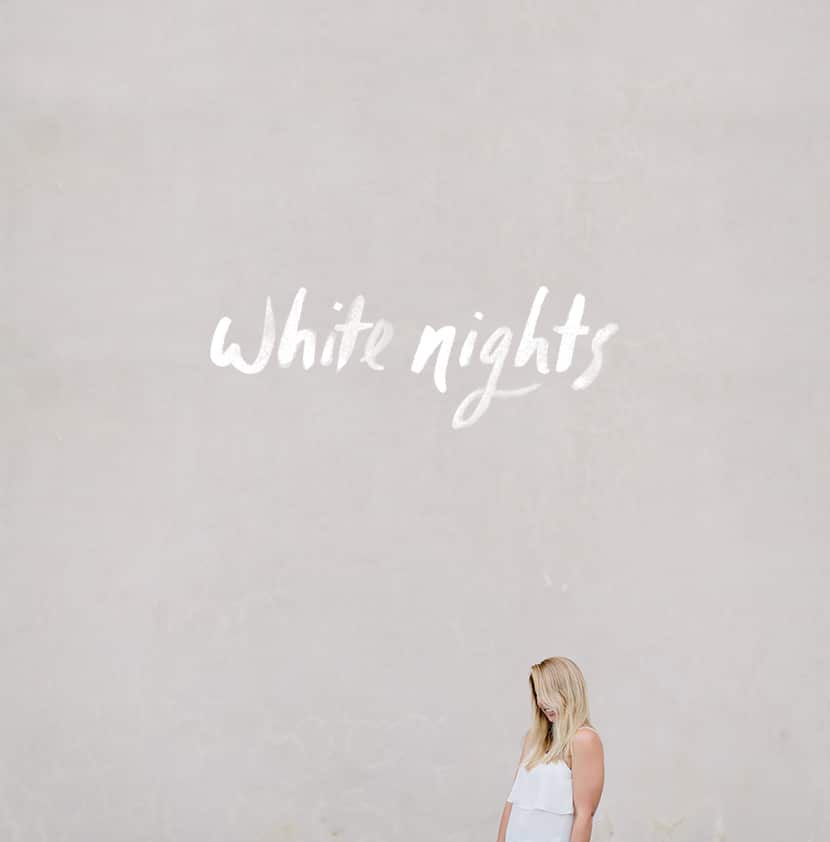 Warm days call for light colored and lightweight clothes that offer just the right amount of relief from the heat. It has been warm around here with projected temperatures in the upper 90's and 100's. The season has already proven to be a real southern summer around here. There is no better time to add some great white summer pieces to your closet than right now. Even better than daytime white wearing is nighttime white wearing. There is nothing better after a hot day than pulling crisp white clothes on to head out for a most likely warm evening. I pulled together a few great pieces from Target Style to give you inspiration of ways to rock your whites no matter where the night may take you.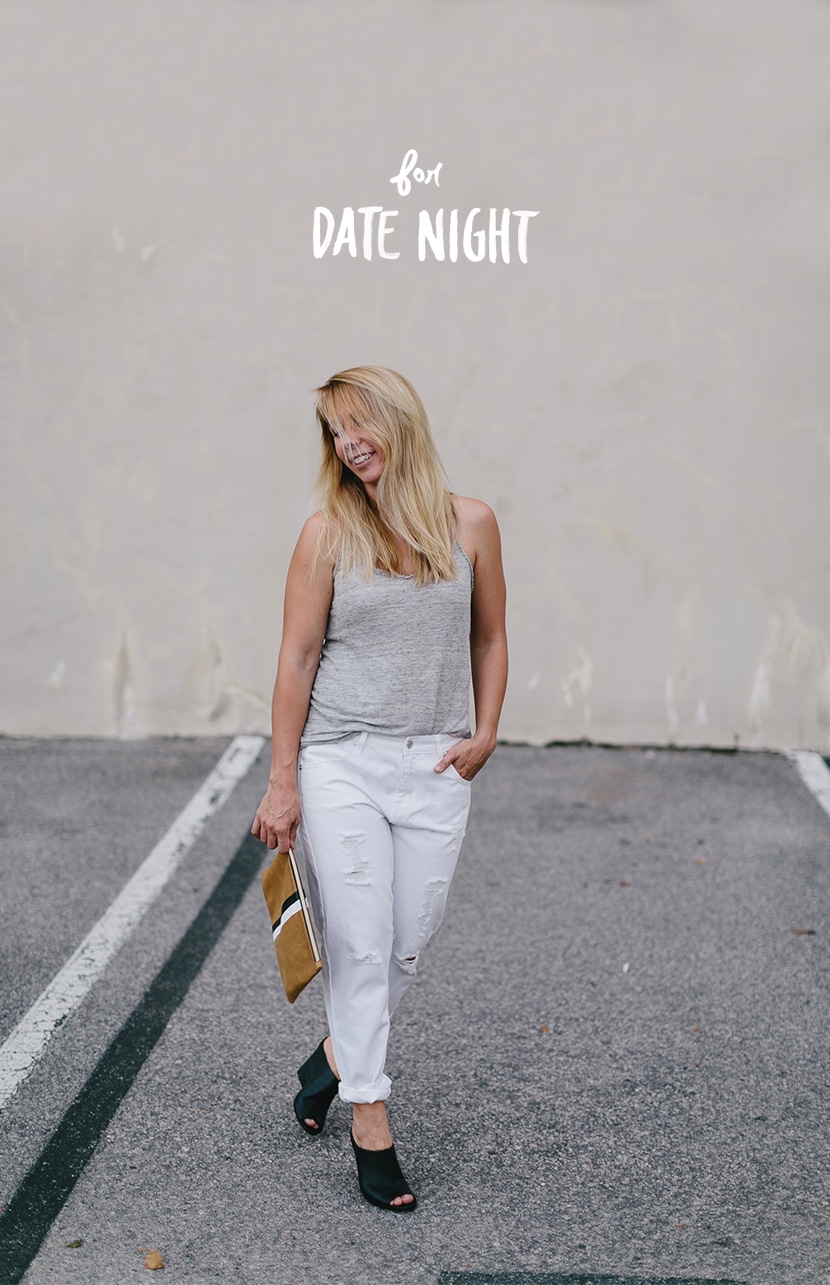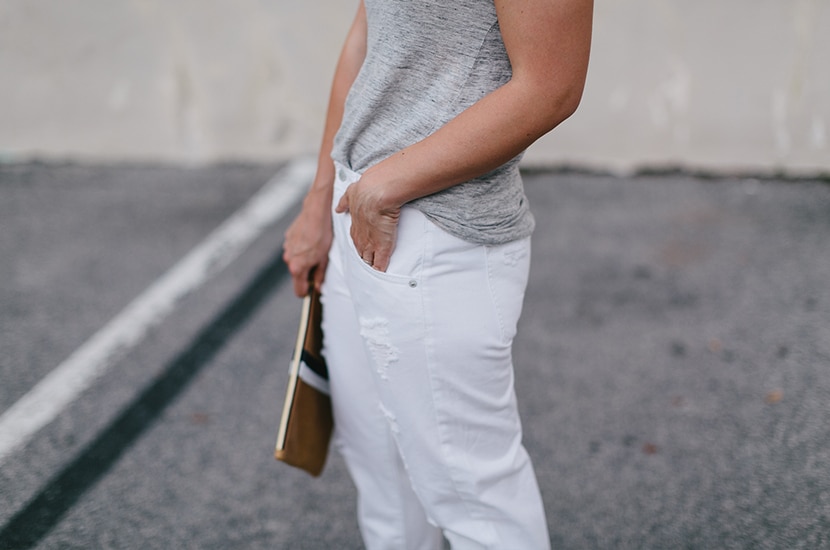 Date Night:
I love pulling a date night look together that is a little more tomboy. I am not a dress-up-for-a-dinner-out-kind-of-gal. Sometimes I wish I was, but instead I like to opt for a relaxed everyday look taken up a notch with a favorite heel. Nothing complicated here — but find a great pair of white ripped up boyfriend jeans and a light colored tank to pair together. Add a great clutch and those comfy heels and you should be ready for whatever your special someone has planned for the evening ahead. Plus the rips in those loose fitting jeans will keep you cool!
White Boyfriend Jeans from Target  |  Grey Racerback Tank from Madewell (similar) |  Striped Clutch from Clare V.  | Black Wedge Heel from Calvin Klein (see similar)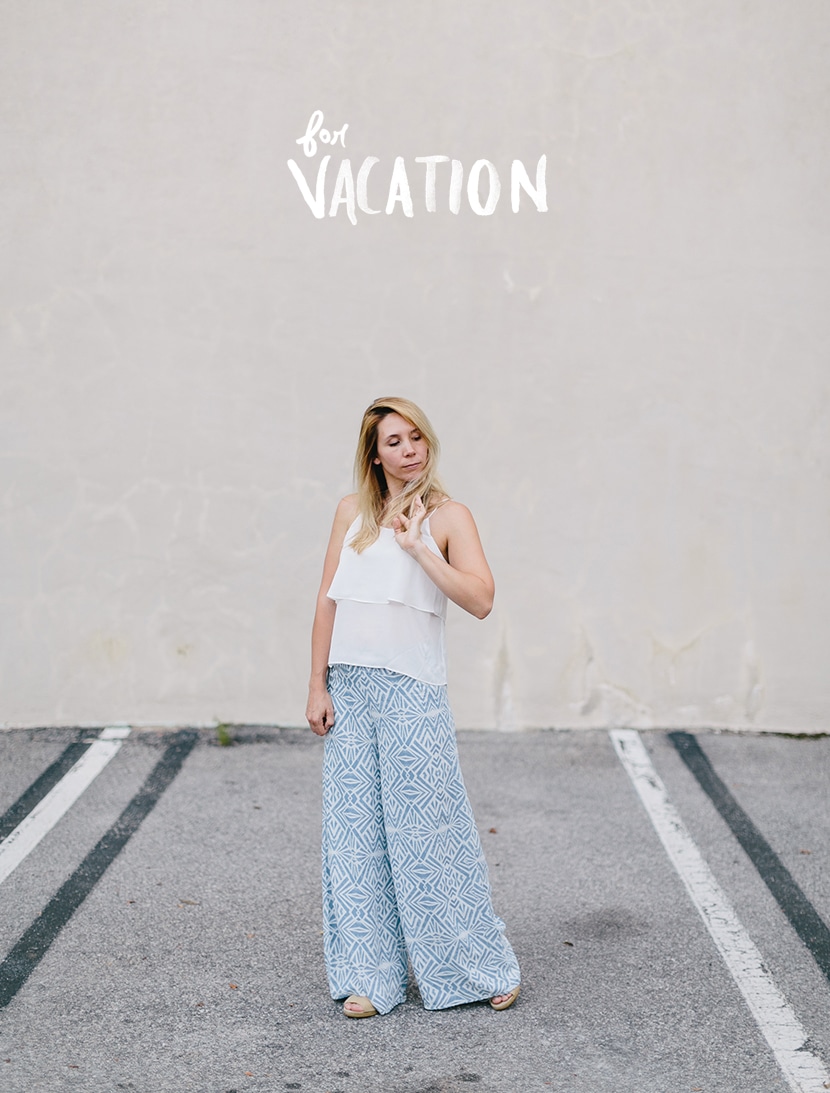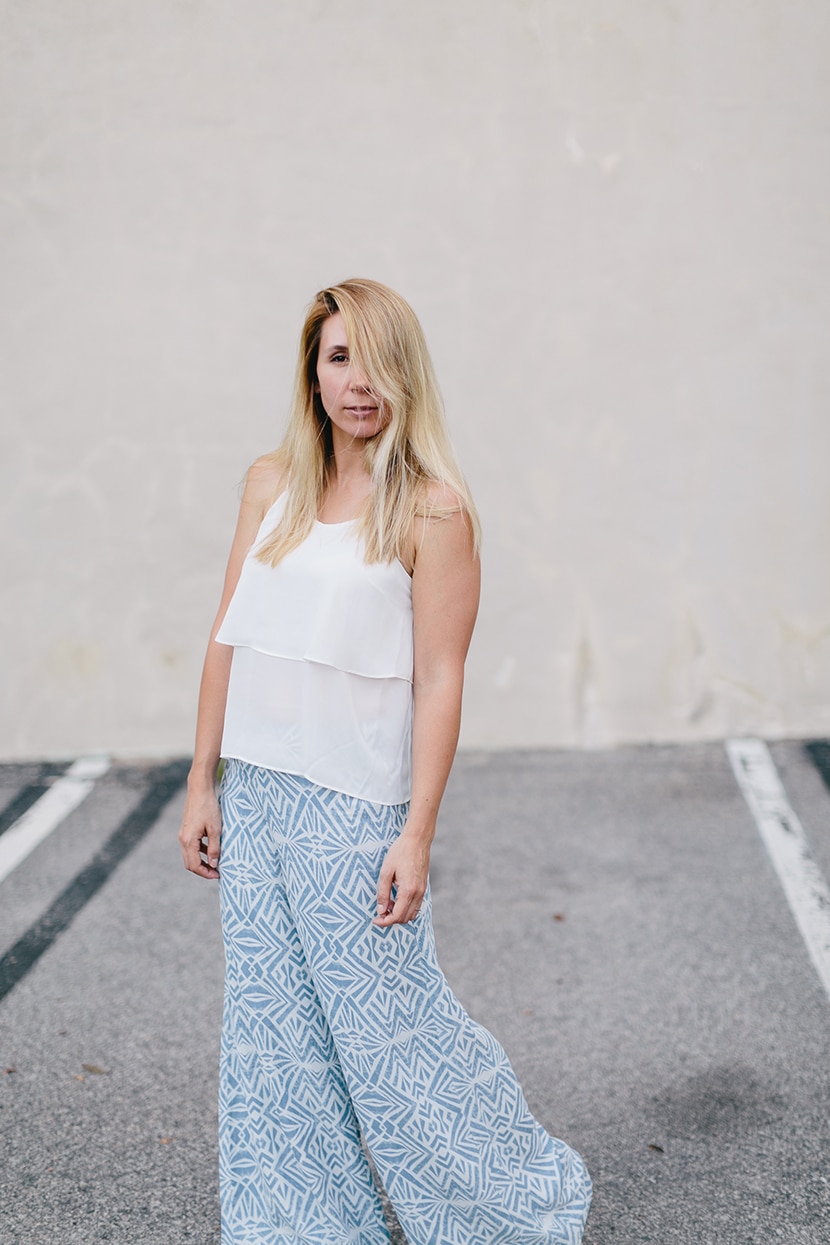 Vacation:
After a day laying poolside, pull on some lightweight palazzo pants with a simple understated and comfortable heel. Top off your look with a silky white top and ladies you are ready for a night of cocktails and a sunset on the water to close another great day on vacation.
Silky White Tank from Target   |  Patterned Palazzo Pants from Target  |  Simple Wedge Heel — See Similar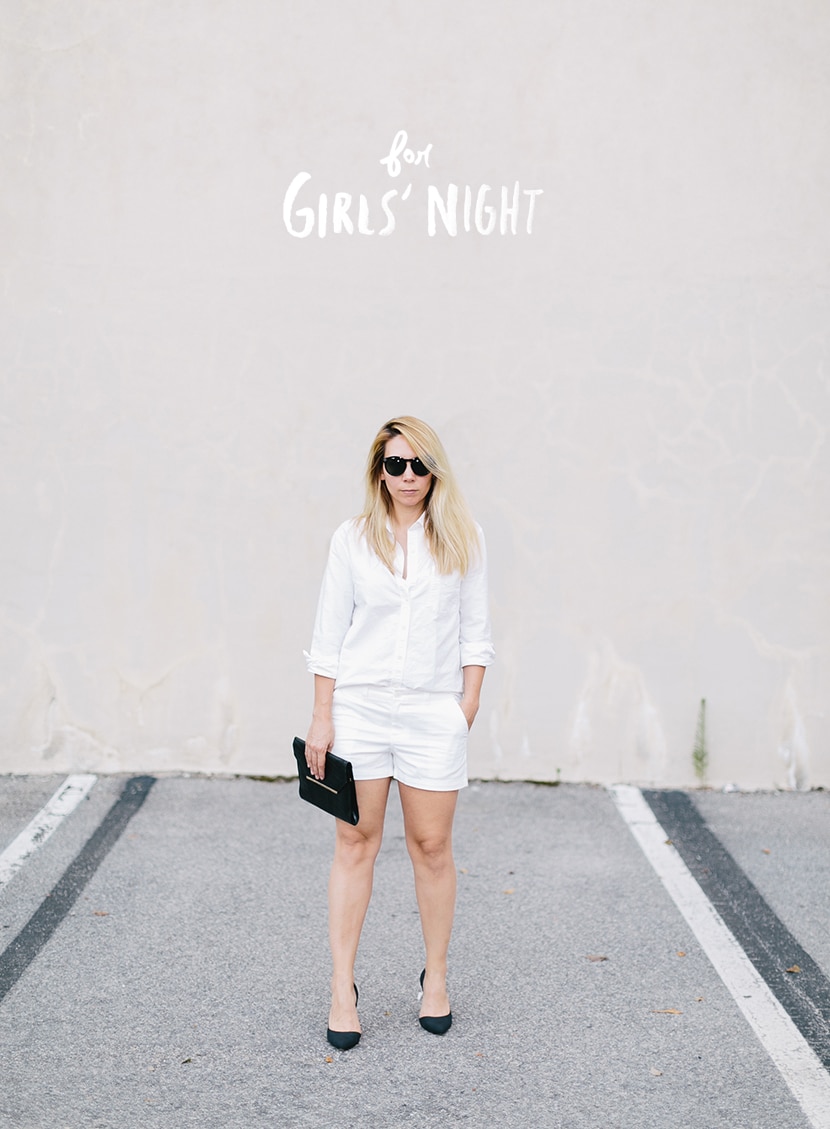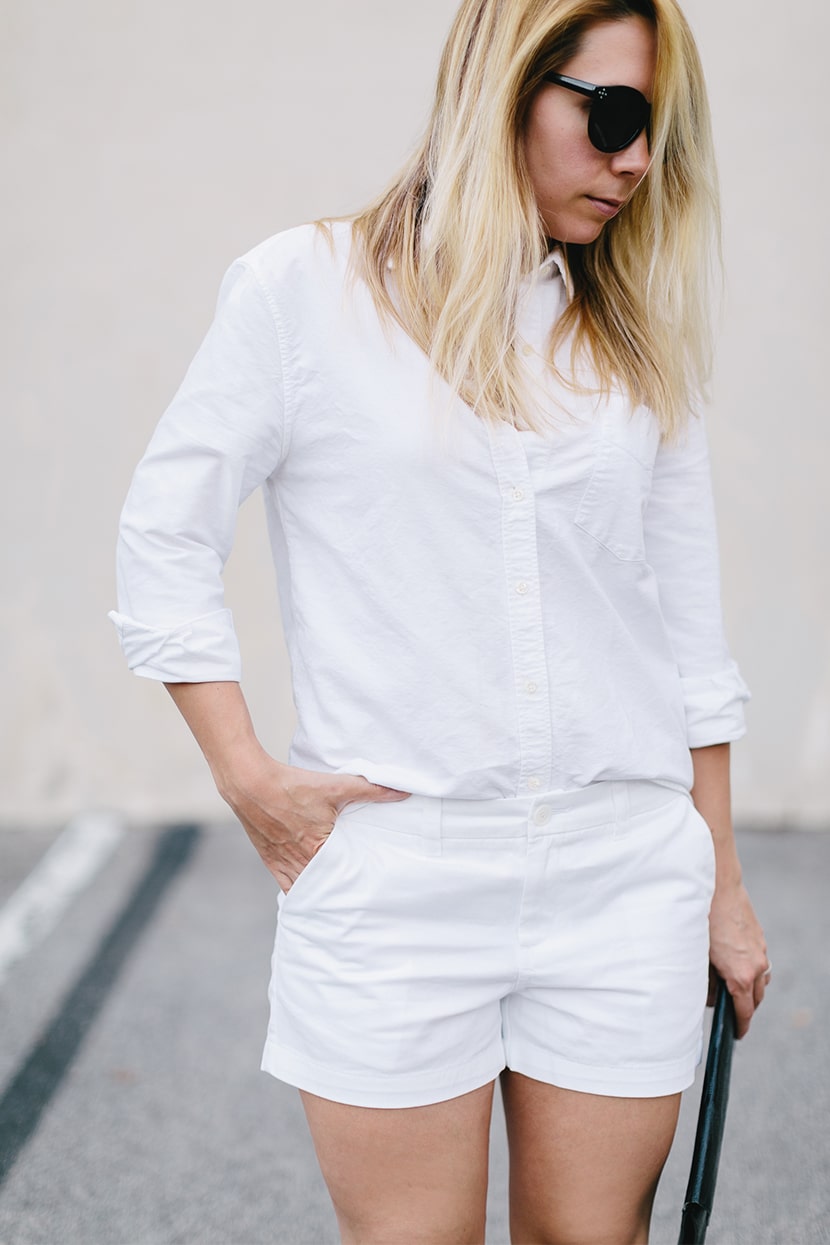 Girls' Night:
Bring your lady power out for your night of cocktails with your best girls. Tone it down and keep it cool by doing it in all white with black accessories. The simplicity of this outfit will make it easy to be ready and on time for happy hour. Pair your favorite white cotton button down with a well-tailored cotton short, a black sexy heel, and your best fashion-girl sunglasses to shield you while on the patio eating apps and drinking a cocktail.
Black Round Sunglasses from Target  |  White Button Down from Everlane  |  White Shorts from Target  |  Black Clutch – Vintage  |  Black Heels from Calvin Klein (see similar)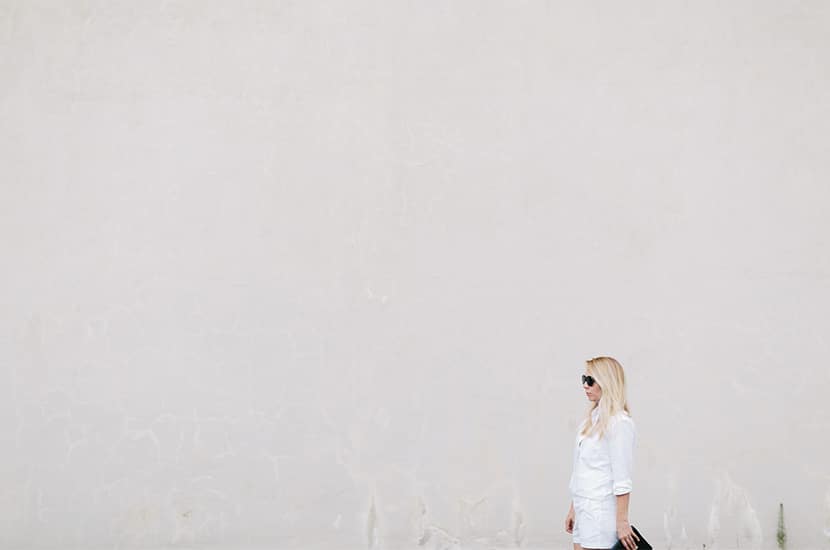 How are you wearing white this season? Do you have a favorite piece you cannot wait to pull out on vacation? Tell me your white wearing thoughts and rules!
This post is brought to you by Target Style. Shop the new Apparel & Accessories collection in stores and online.