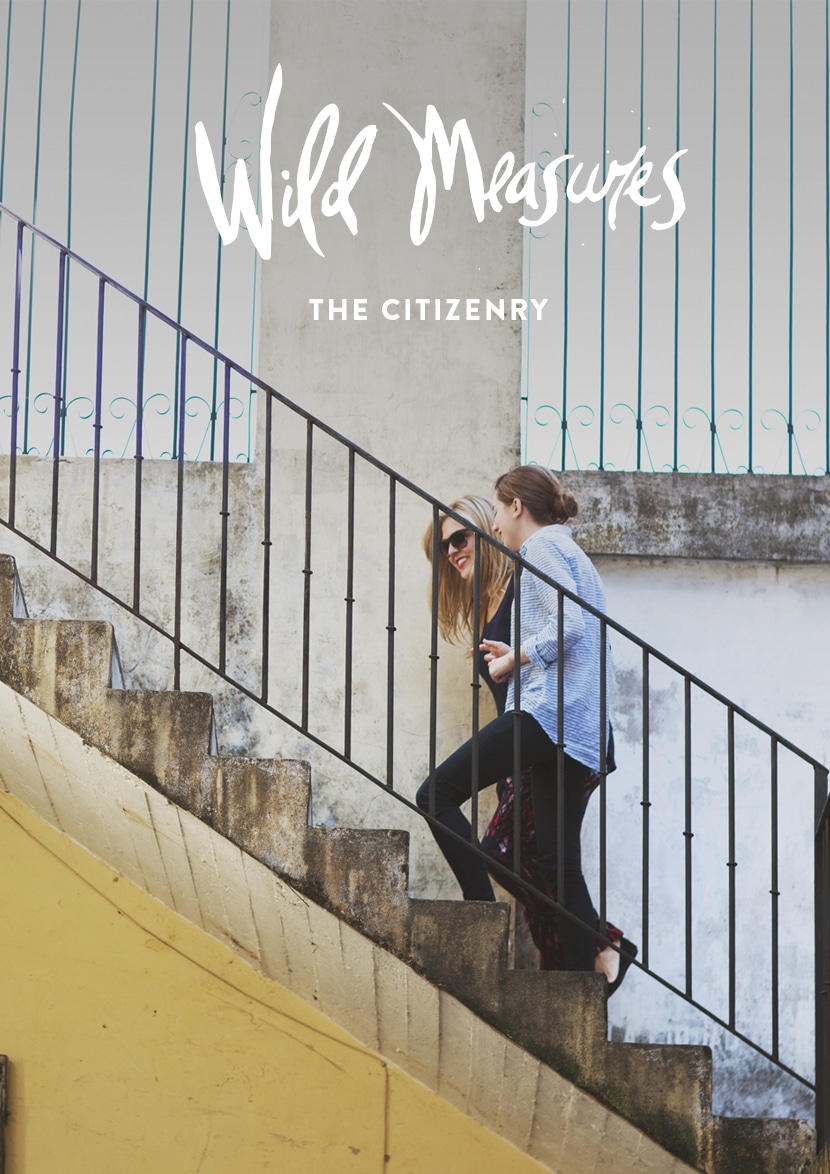 When Carly and Rachel set out, they were on a mission to tell the stories of beautiful people making beautiful products. While decorating their homes (Carly lives in NYC and Rachel lives in Texas), they realized they were uninterested in what mass retailers had to offer. Everything was the same; nothing inspired them. They wanted to hear the stories behind the products they were purchasing. After many hours of long distance conversations and brainstorming, Carly and Rachel decided to be the solution to the problem. If they wanted to meet the makers and provide beautiful products to the world, then they had to do it themselves. Their passion for finding quality, telling stories, and doing good drove them to leave their corporate jobs behind to start The Citizenry. Carly and Rachel sat down with us and painted an amazing picture of their Wild Measure.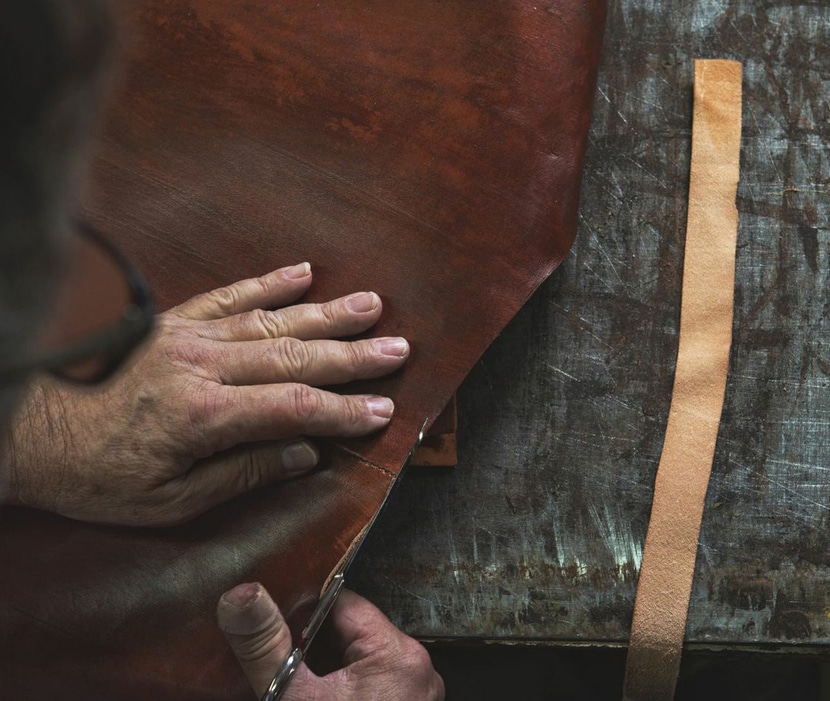 EXPLAIN The Citizenry TO US:
Carly & Rachel: The Citizenry is an online home decor brand created to inspire people to fill their homes with more meaningful items that celebrate human craftsmanship across the globe.
Each season, we design an exclusive collection of home goods inspired by and ethically sourced from another corner of the world. Our Peru & Argentina collection, which includes alpaca textiles and handcrafted leather chairs, highlights the best materials and techniques each country has to offer.
HOW DID IT ALL BEGIN? AND HOW DID IT GET TO WHERE IT IS TODAY?
Carly & Rachel: Shopping for our own homes, we found ourselves uninspired by the products and customer experiences offered by most mass retailers. When we thought about it a bit more, we realized the things we treasured most in our homes were full of stories: we had either met the makers or picked the item up during our travels. The most interesting items actually checked both of those boxes, and we thought: maybe we can deliver an experience online that's the next best thing to traveling abroad and meeting these amazing makers. That idea was the creative spark that started it all.
The idea started a year ago, and we JUST officially launched last week. It feels like we've been building this for a long time, but we've seen a lot of progress. A year ago, we both took vacation days and hopped on a plane to Peru to see if we could convince master artisans to work with two girls building an online shop. Armed with a Spanish phrase book and high hopes, we were determined to make this first collection a reality. A few things have fueled our progress so far:
Relentless determination
Support from a creative collective – so many of our friends have been generous with their talents, and we are forever grateful.
LOTS of strong coffee
A little luck and a few happy accidents here and there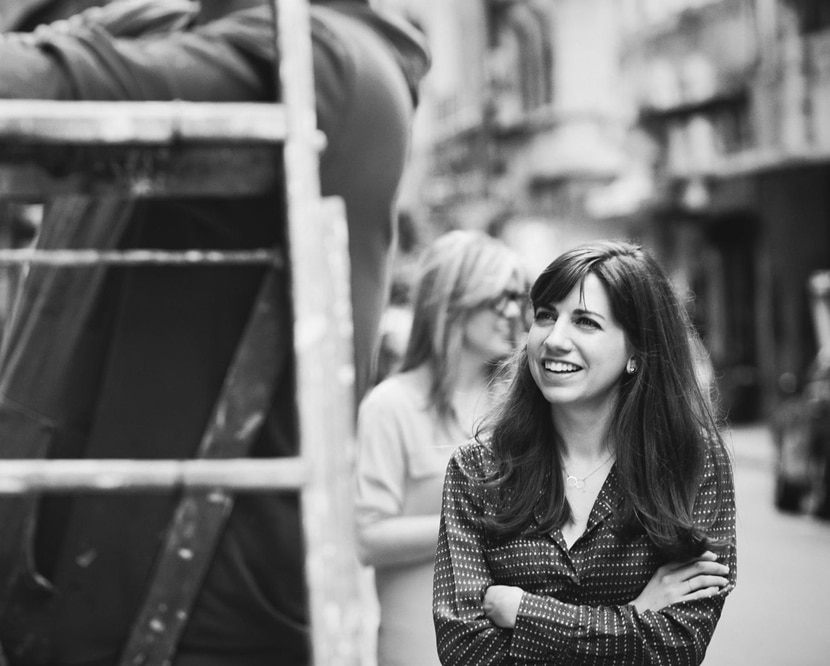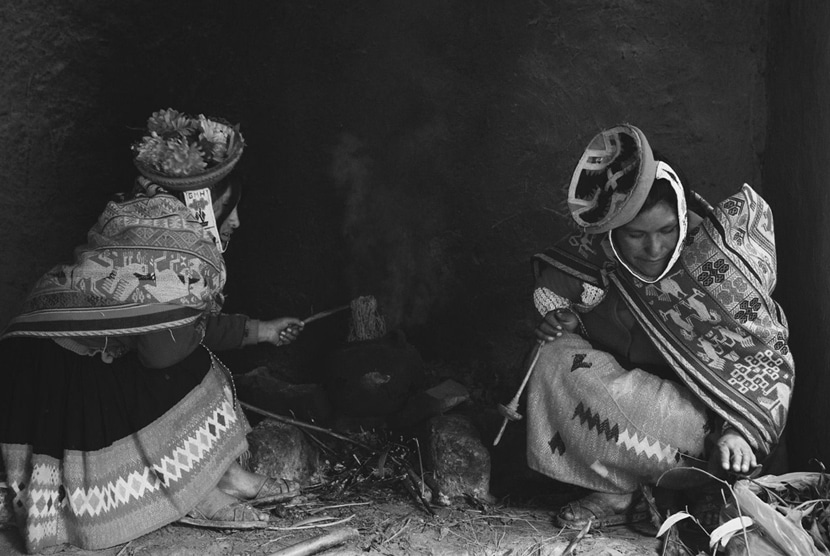 WHAT DROVE YOU TO BEGIN YOUR BUSINESS AND INVEST IN IT?
Carly: We wanted to create a business that played to our passions and did a bit of good along the way. The Citizenry is our way of scratching that never-ending itch to see the world, celebrating a lifelong love affair with international design, and making a positive impact on the world. The fact that we're great friends with very different strengths (and mutual professional respect for one another) is what keeps the engine running.
Rachel: It was just this simple, deep desire to create something beautiful that others could enjoy. I've always been passionate about making homes a source of inspiration for yourself and others – and to be able to do that with someone I loved and respected in a way that made a positive impact on others – seemed like a dream opportunity.
WHEN DID THE DREAM OF BUILDING YOUR BUSINESS HAPPEN?
Carly: The creative spark for the business came somewhere in between frustrated texts passed back and forth asking one another where to find unique, beautifully-crafted items for our homes. I had just moved from NYC to Texas and was trying to decorate more than 700 square feet for the first time in my life. Rachel had just moved to NYC and was trying to find investment/quality pieces worthy of her tiny space. With my background in brand strategy and her background in strategy consulting, we figured we were the right people to start building the home decor brand we wished already existed.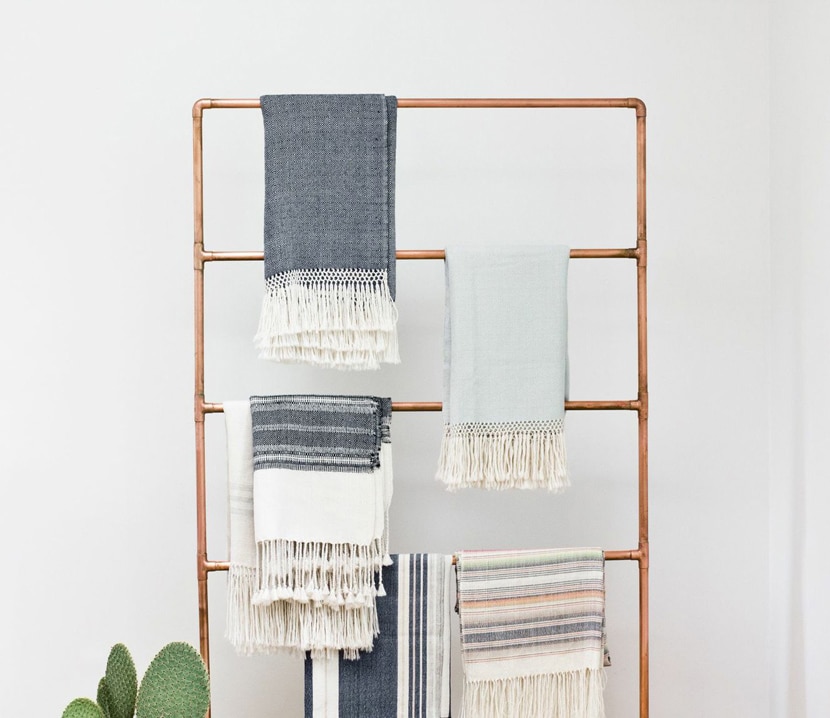 WHAT RISKS DID YOU TAKE ALONG THE WAY THAT WERE HARD?
Carly & Rachel: We both left fast-tracked career paths to chase this dream. Giving up the security of a monthly paycheck is a pretty scary thing. The budgeting and sacrifices you have to personally make are the less glamorous side of chasing you dream, but we're both lucky enough to have two very supportive husbands who knew we'd always wonder "what if?" if we didn't take a leap and try now.
WHAT WAS THE SPECIFIC MOMENT THAT TRIGGERED YOU TO DECIDE TO MAKE YOUR DREAM A REALITY AND TO VALUE THE OUTCOME OVER THE RISK?
Carly: For me, it was one of the first visits to a weaving cooperative in Peru. We were in awe of the workmanship and quality, and we fell in love with the group. We knew there was an opportunity to bring their skills and stories to a broader audience. At that time we hadn't figured out exactly how we were going to do that, but deep down, we knew we had to be the people to try to build this business.
Rachel: In the beginning, it was never really a question. It felt like something I had to do or I knew I would regret it. A year later, it's harder to have the same clarity in the day-in, day-out of building a business, but I try to hold onto that initial conviction and passion.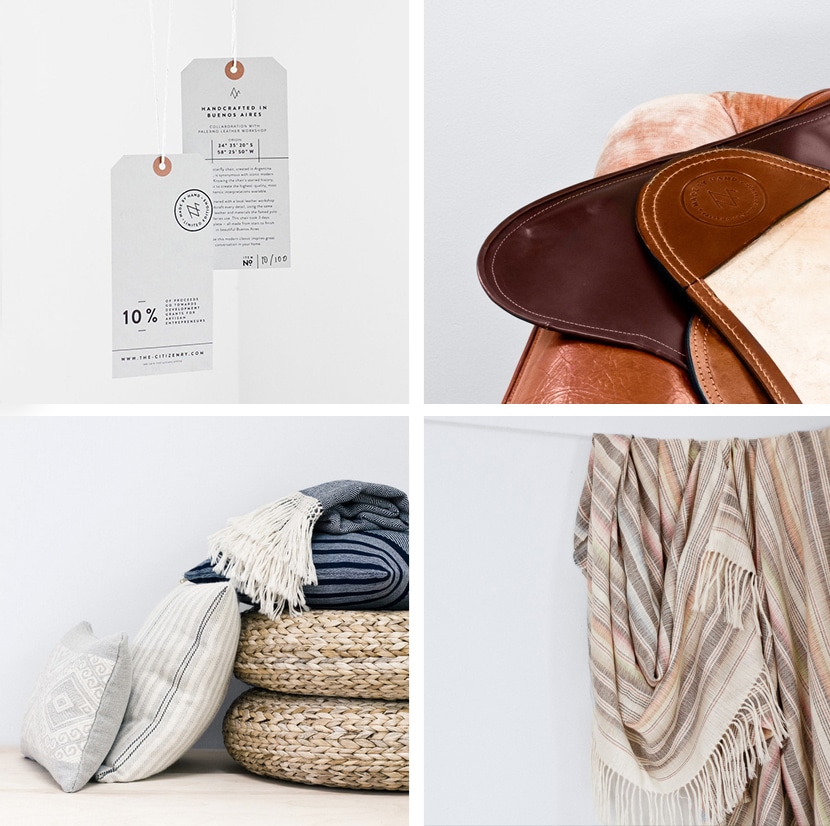 WHAT ALONG THE WAY DO YOU SEE NOW AS BEING MAJOR PIECES TO YOUR STORY?
Carly & Rachel: We set out to build a company that celebrates the people behind the products. (It's why we chose the name The Citizenry.) On every artisan visit, we've learned something about a specific technique or tradition of craftsmanship. Each lesson has played into our product designs and this bigger brand story of celebrating human craftsmanship around the world. It's easy to get bogged down in the day-to-day of business operations, but interaction with our artisan partners keeps us inspired.
DURING THE PROCESS OF GROWING AND DREAMING UP YOUR BUSINESS DID YOU FEEL ANY RESERVATION? IF SO, WHAT MADE YOU QUESTION YOUR DECISION?
Carly: Building something from scratch is harder than I ever imagined. Honestly, there are times when I wonder if I have the stamina to keep pushing through the late nights and the mind power to keep figuring every little problem out. In the end, you'll continue to surprise yourself with what you can do, dream up, and figure out; you just have to keep going. Always figure out the very next step– one foot in front of the other, and you'll get there.
Rachel: As a woman, I think you're always quicker to doubt yourself and your own capabilities and experiences than you should. Some fraction of those concerns may be valid, but the majority aren't. So, ignore all of them.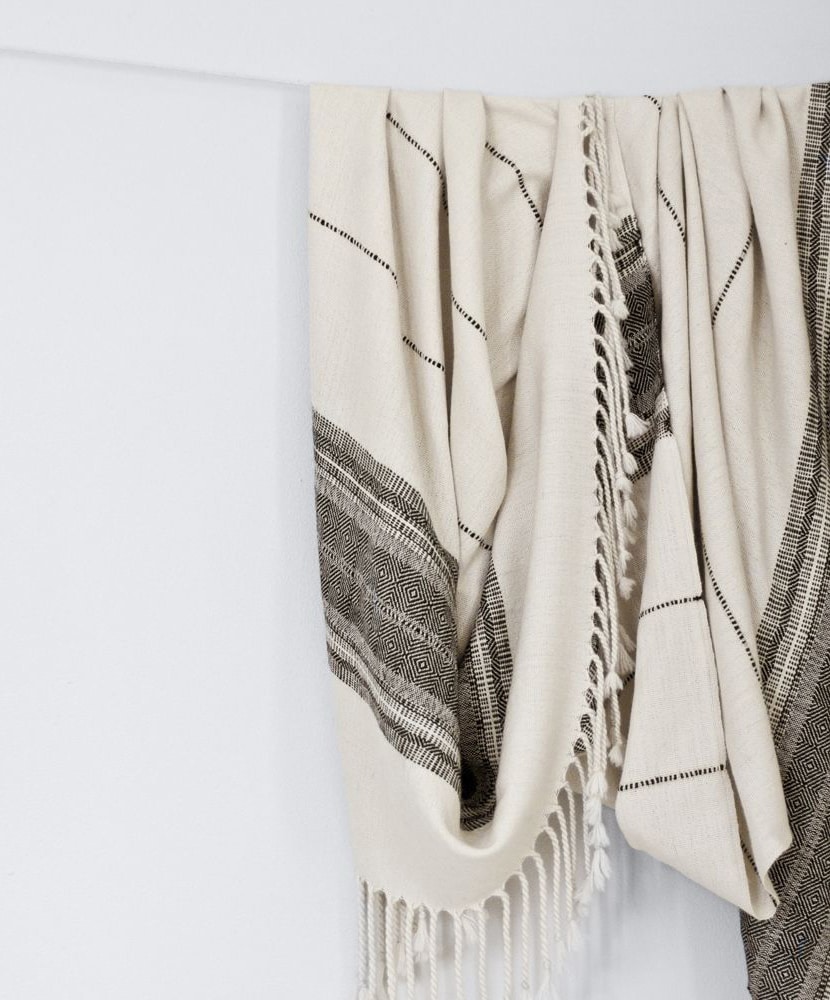 NOW THAT YOU ARE IN THE PROCESS OF MAKING THIS DREAM BECOME A REALITY, WHAT DO YOU SEE NOW THAT WASN'T WORTH THE WORRY? FOR OTHER PEOPLE WHO ARE DREAMING OF TAKING A LEAP TO CHASE THEIR DREAM, WHAT WOULD YOU RECOMMEND TO THEM?
Carly: Creating something for the world to react to is equally exciting and terrifying. Don't expect everyone to love what you're doing, and don't worry when some anonymous person posts a negative comment. If you do something EVERYONE likes, it's probably not that interesting. (Advice I got early on and lean on daily)
Rachel: It's worth worrying if it leads to thinking hard and deeply about your business. We're always questioning what we're doing and how it's working. It's maddening but it's healthy for any new business. Definitely question the financial side of your business. You'll likely be able to get the cost side right, but the revenue – and what drives it – is tough to crack accurately.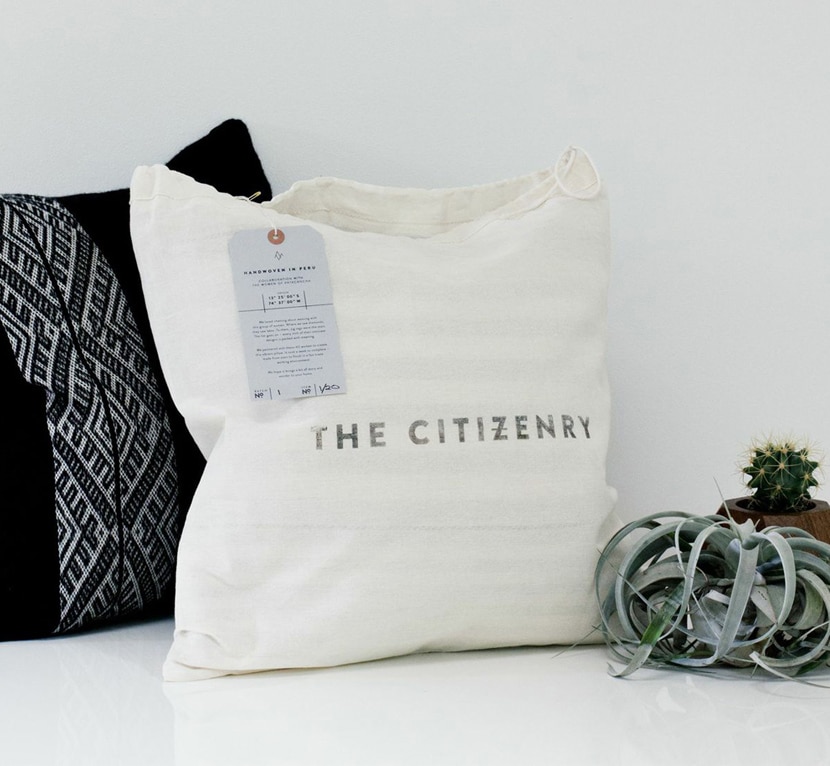 WHAT LESSON HAVE YOU LEARNED IN THE PROCESS THAT YOU WISH YOU KNEW BEFORE YOU BEGAN?
Rachel: Be kind to anyone who is early on and working hard to build something – it's much harder, lonelier, and riskier than you can possible imagine from the outside. Support those small businesses by purchasing from them whenever you can! I'm much more passionate about going out of my way to do that now. That's the kindest thing you can do and the ultimate compliment you can pay.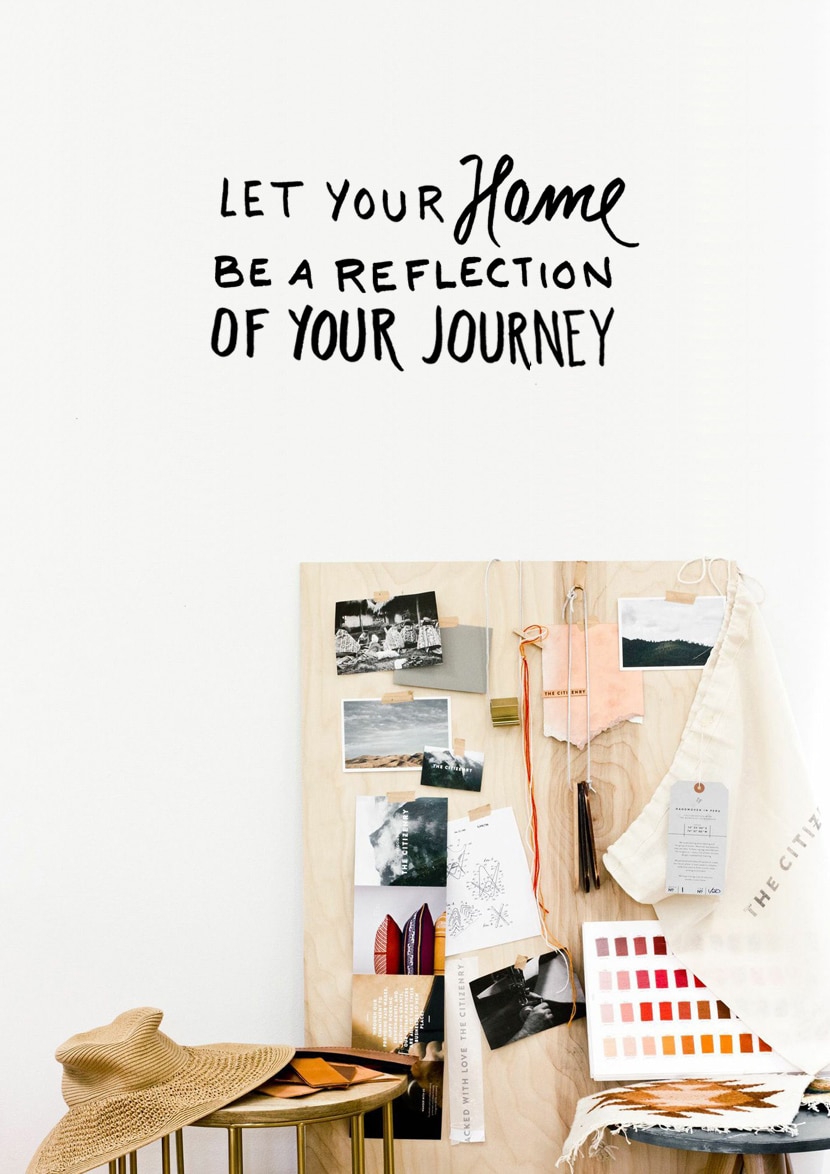 WHAT ARE THE NEXT BIG DREAMS FOR YOUR BUSINESS?
Carly & Rachel: In the short term, we want as many people to enjoy our products in their homes as possible. In the long term, we get excited about expanding our digital experience to a physical retail experience – one that pushes the "norms" of what traditional home decor shopping looks like today. We certainly don't see huge showrooms in our future. We like thinking about what a next generation home decor shopping experience could look like.
Thank you to Carly and Rachel of The Citizenry as well as Cassie of The Veda House for the gorgeous images and taking the time to share your Wild Measure story with us!
To continue on their journey with them find them at the links below:
The Blog  |  The Shop  |  Twitter  |  Facebook   |  Pinterest   |  Instagram