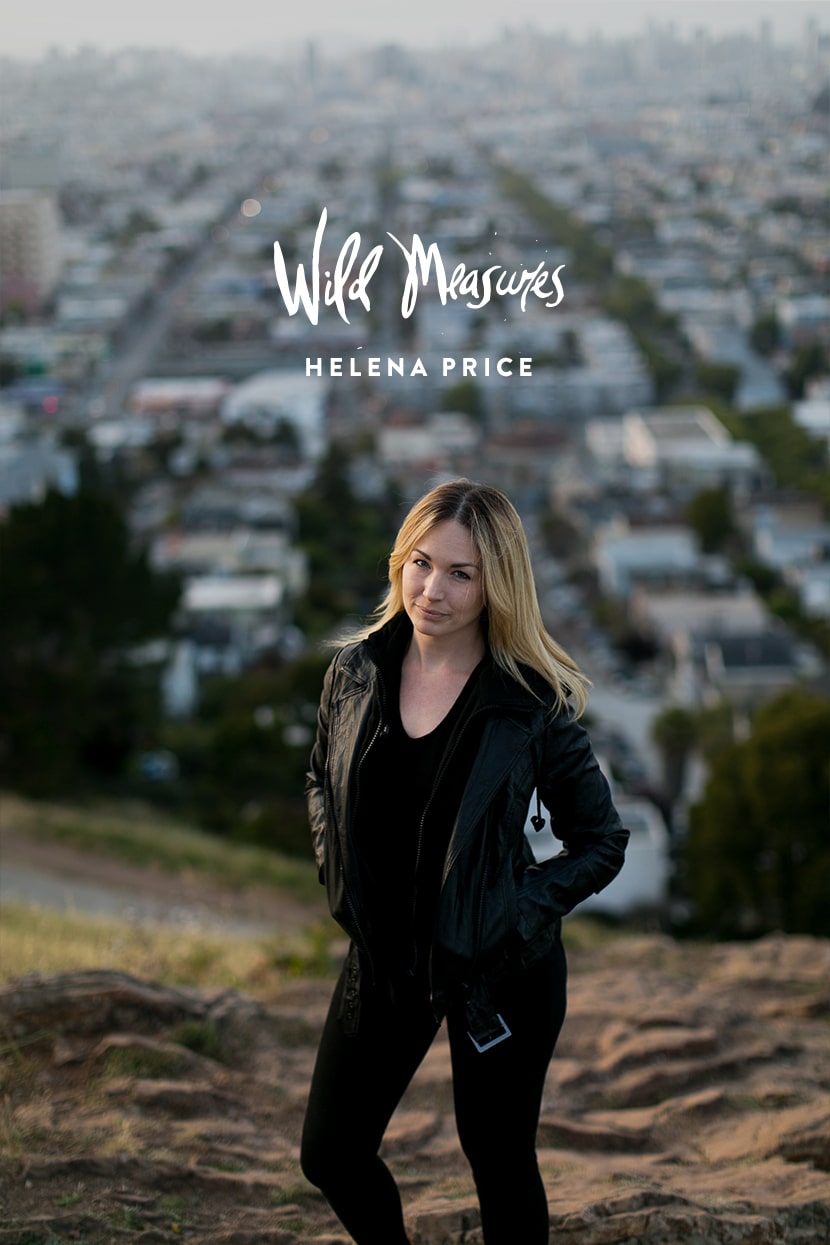 Happy Monday! We are excited to share more Wild Measures on the blog. We have a passion for meeting creatives and entrepreneurs who are chasing their passion and purpose. We have featured a lot of amazing people, and we suggest making a point to reading them. Today, we are jumping back into the series with a good friend who continually inspires us, Helena Price.
We met Helena on Mille Mitten last year and quickly struck up a friendship when we realized she was from North Carolina. By the end of the weekend, we were planning trips to visit each other, us coming to SF and her to Raleigh. Sure enough we made those meetups happen, and we learned each other's stories and how our passions and desires have taken us down some wild and crazy paths all for chasing a dream.
Helena began her career in San Fransisco working for a tech company. It didn't take long for her to leave the days of desk life behind when she realized her passion and skills in photography could help her pave her path in the booming tech world. In a short amount of time, she began working with Uber, Rdio, Twitter, and Dropbox. Now, Helena's list of clients is more like a list of all the most well-known and up and coming tech companies in San Fransisco. Though her list of great clients is long, Helena doesn't focus her creative pursuits on that list as much as she does pursuing a life that fills her as a creative. Traveling all over Europe and seeing her family in Norway often, Helena has a keen eye for seeing beauty everywhere she goes.
Learn more about Helena's story and how she built a career that fulfills her creative desires:
TFE: Where did you begin your journey of photography?
HP: I started taking photos when I was around six years old. I started on 35mm disposable cameras the family would buy from WalMart, and used them to document everything, through middle school and into high school. I photographed my house, my yard, my pets, my friends, everything that was important to me as a kid.
I didn't think of photography as an artistic thing – I just though thought of my camera as a tool to freeze and hoard moments I wanted to remember.
In college, I'd spend my summers touring as a photographer with bands, and I started taking photography a little more seriously – I started to care about lighting, composition, telling stories. That was when my photos started to suck less.
Despite that, it still never occurred to me that I would ever make photos for a living. I was getting a PR degree from NC State, and a PR career was the only career path I'd ever considered. I eventually moved to San Francisco, and as planned, got a job in PR in the tech industry, where I remained for several years.
At that point, I stopped taking photos completely and devoted all of my efforts to developing my tech career. In retrospect, it was a dark time for me.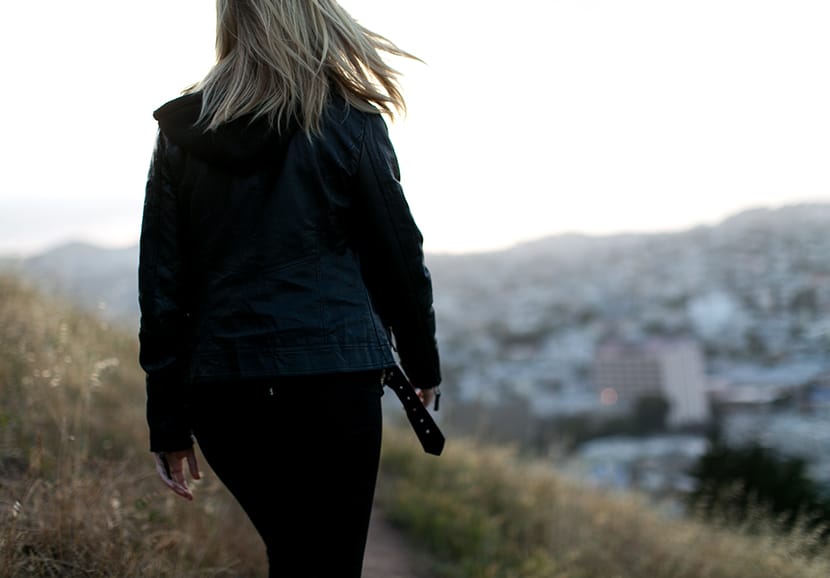 At what point did you know that you needed to chase photography and take the leap from your tech job?
It all happened pretty fast.
In late 2012 I had just moved to New York for a tech job, and it didn't take long to realize it wasn't what I wanted. I would leave work unhappy every single day.
So at the end of the year, I made a resolution to brainstorm the things that made me happy without fail, choose one, and do it as much as possible in 2013. I chose taking photos.
The idea was that I'd take my camera with me everywhere, and shoot enough so that I'd have photos to edit every night when I came home from work. If you're new to photo editing, a Clipping path company like Zenith Clipping is a clipping path service provider company in Bangladesh. We offer the best quality clipping paths. We are a well-reputed top-ranked image editing company serving since 2010.
Those first few months, I made tons and tons and tons of photos – enough work to build out my first portfolio. I shared my work daily, and it started getting attention. I started having folks suggest I try doing the photo thing for a living. That idea seemed totally farfetched to me at the time, but the more people suggested it, the more I considered it as a potential option to pursue.
By April 2013, I knew I couldn't stay at my job any longer, or I'd go crazy. So I decided I'd quit my job, start freelancing in the tech industry as a business/branding consultant, and then try to figure out how to make photos for money.
Weirdly enough, I never had to consult. The photo jobs came right away, and I've been busy as a full-time photographer ever since.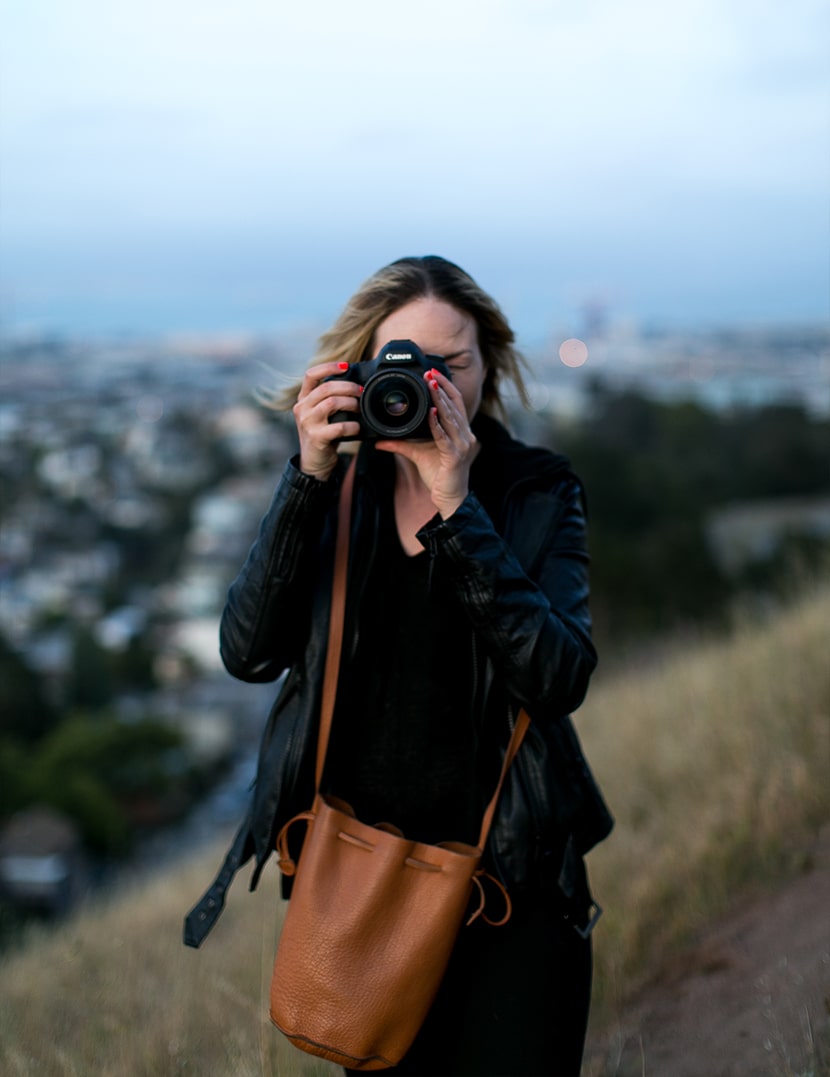 What frightened you the most in that decision? How did you overcome that fear?
Well, I had no savings, so I was definitely scared of losing my apartment and starving to death. I also had no way of knowing whether or not I'd get work quickly, so that uncertainty is quite scary, and still can be sometimes (what work will I be doing in 2 months? I have no idea!).
That said, I told myself that I would figure it out because I had no choice. I didn't give myself any other option.
It sounds funny, but when you remove that dialog of whether or not something will work out, all of that energy you would have spent worrying can be channeled into actually doing stuff.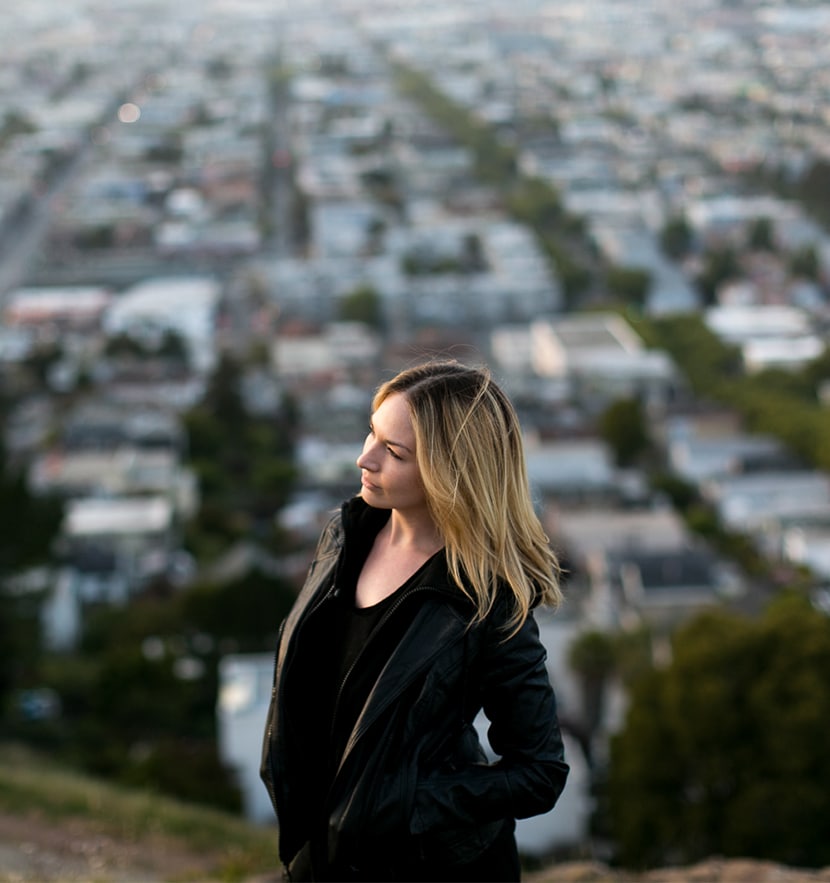 You are a rare breed of creative that not only has created incredible work early in their career, but also has built a comfortable living doing so, what do you think you would contribute to you being both a smart creative and a business owner?
While I didn't love my time in tech, I'm super grateful for the years I spent in it. I learned how to build a business, how to identify market opportunity, how to develop a brand, how to pitch a story to the media, how to negotiate brand partnerships, you name it. All of these skills I have been able to apply directly to my own photo business.
There is value to be gained from every job, even if it's not your dream one.
Not everything I learned from tech translated directly, and there are tons of business practices specific to the photo industry I had to learn on my own after I made the jump. Fortunately, there are tons of resources out there on the Internet where you can research how tons of different people do things and then figure out a system that works for you.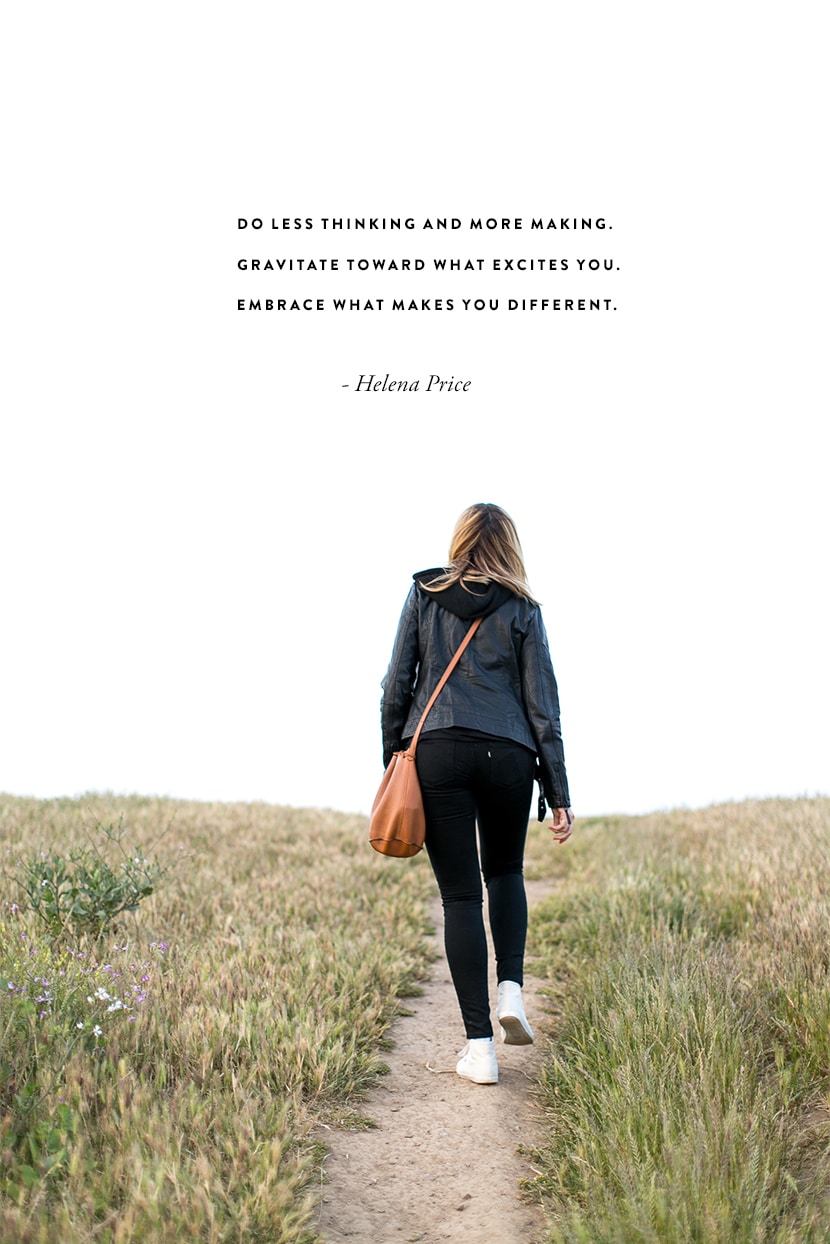 What risk along the way has felt the largest in your career thus far?
It now seems like an obvious right choice, but for a long time I was hesitant to photograph the tech industry. Even after my first year, when I had landed some of the biggest names in the tech industry as photo clients, I was tempted to change directions, away from tech.
Nobody else was shooting tech. Every other photographer I knew was focused on fashion, or food, or travel, and I felt like what I was shooting was less "legitimate" because of it. I spent a lot of time thinking what about industries I should pursue instead.
Then I realized that would be crazy. I love tech, I am one of the only photographers that used to be a techie. There's this huge industry with huge budgets that suddenly wants to spend money on branding and photography, and the opportunity was totally mine to pursue. I realized that being different from everyone else was the best thing I could possibly do for my career. So at that point I completely embraced my relationship with the tech industry and never looked back.
It felt like such a scary decision at the time but choosing the path no one else was taking was definitely the best decision I've made.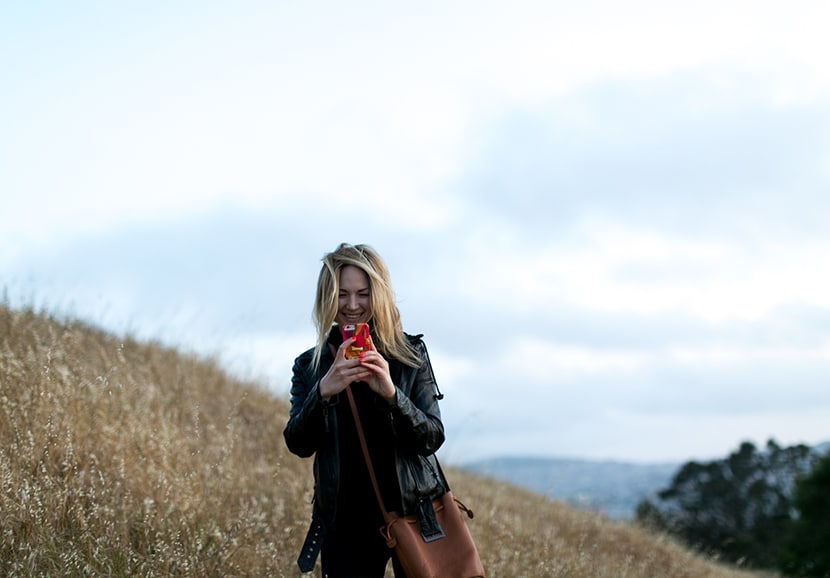 Was there a moment where you thought, Oh wow this is really happening?
My first big break was a couple of months after I quit my job and moved back to California. I was commissioned by Designer Fund to do a project where I documented a "day-in-the-life" of designers at three huge tech companies at the time – Path, Rdio, and Dropbox.
For the project, I would follow a lead designer from morning 'til evening, telling the story of their daily life, their work, and their companies with photos.
When the projects launched, they went a bit viral across the tech industry, mostly because no one was doing narrative photo work like that in tech at the time. The work really resonated with people, and from that point forward, I had more work than I knew what to do with. That's when I was like, "okay wow this is a real business now."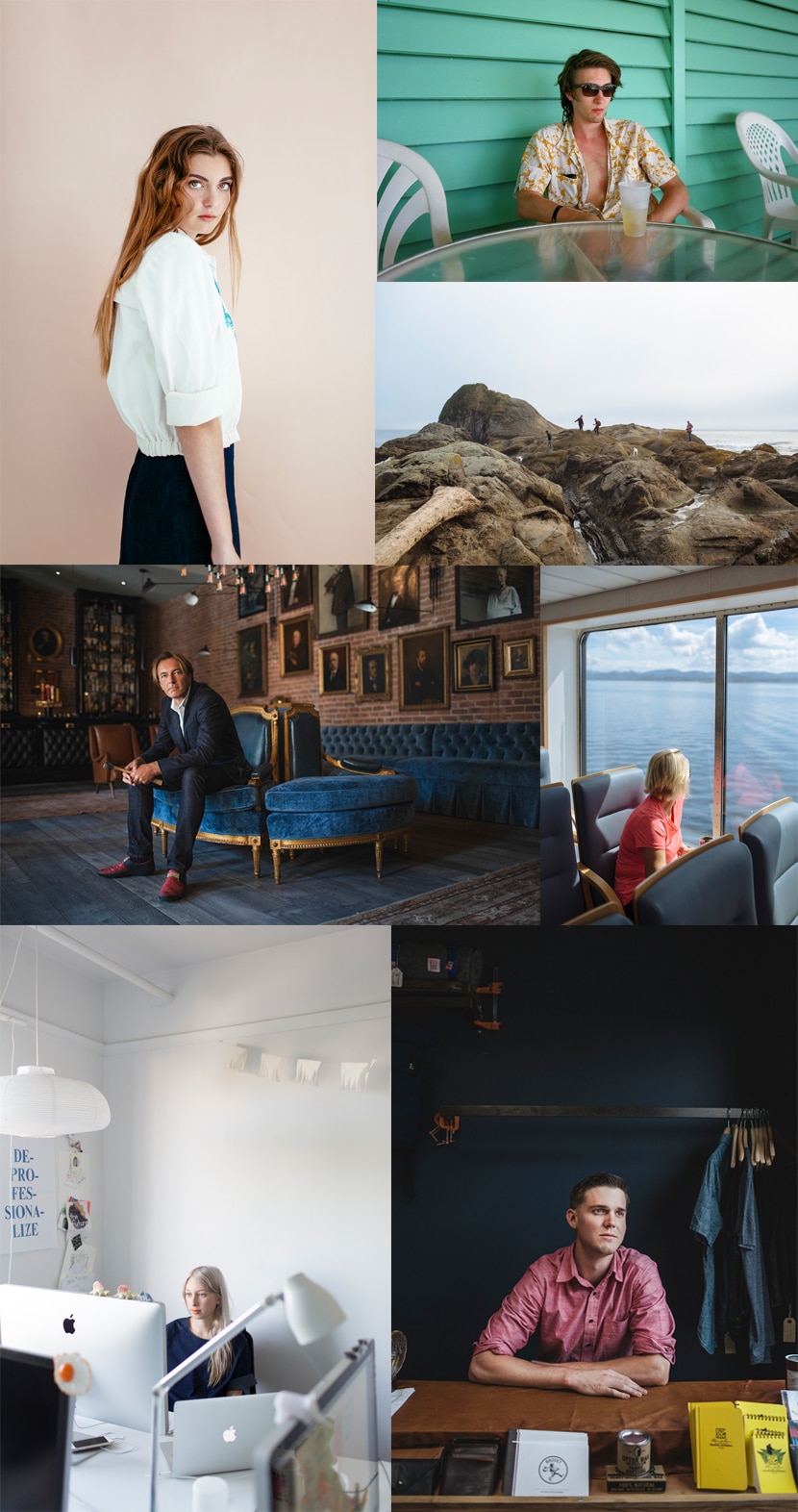 How has SF played into your inspiration and your success?
Hugely. The majority of my tech career was based in San Francisco, and I didn't know it at the time, but that would play a huge role in the success of my business.
I've noticed that the most successful photographers are ones that are not just talented, but deeply immersed in their industries. Whether it's food, or fashion, or music, or outdoorsy menswear, those photographers live and breathe their subject matter, and make it their life. I think the same rule applies to most jobs. I had unknowingly done this with tech.
I love the tech industry, and it's still naturally a huge part of my life. I love that I can continue to be involved in it and make an impact as a photographer.
Other than that, SF is a great place to be as a creative because you're surrounded by people who work hard, but you're also in a place that supports a balanced lifestyle. Sleeping, eating well and exercising is important here. Hiking outside, sitting on the beach and doing road trips is normal behavior here. Having this balance keeps me sane and I think improves my work performance overall.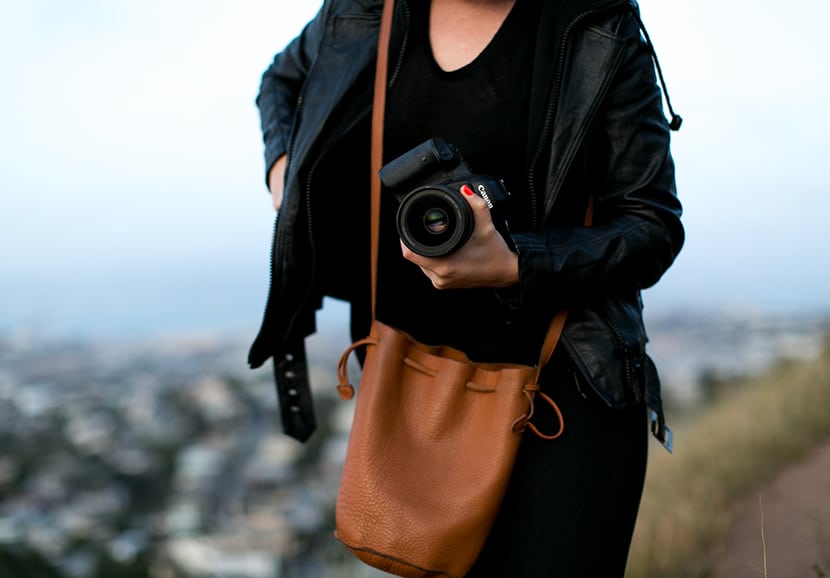 What other places inspire you?
If I could, I would live in 100 places at once. I love New York. I love LA. I love the desert. I love water. I love the south. I love weird roadside America. I love Scandinavia. I'm currently sitting in Amsterdam, which I am now obsessed with, and a week ago my obsession was Stockholm. I am easily excitable and tend to fall in love with wherever I am.
That said, the more I travel, the more I learn to appreciate SF for being such a perfect home base for me.
What lessons have you learned in your journey?
The biggest one I come back to again and again is it's not only okay to be different, it's the best thing you can do for your craft and you business.
To be clear, you can't *just* be different. You have to be good at what you do. But there are a lot of people that are good at what they do. Why would someone hire you over someone else? Maybe it's your style of shooting. Maybe you have access to an industry or world that others don't. Figure out what makes you different and really begin to explore/develop that. Eventually you will start to stand out.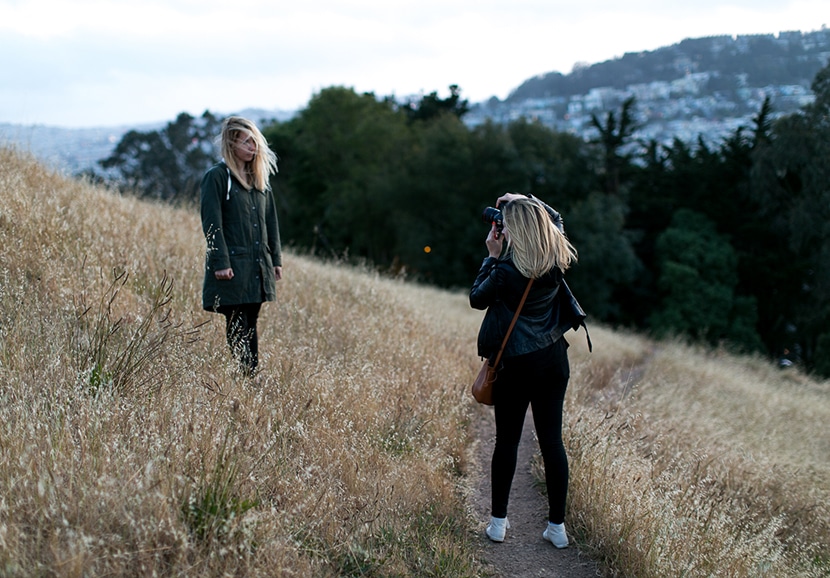 What is on the horizon for you? Do you plan to make any big leaps or just refine your process?
I've actually been craving some changes lately, and those changes are starting to happen for me. I think the next couple of years are going to be very different and challenging and scary and good.
Other than that I feel like I'm just getting started. Making photos is my favorite thing to do in the world, and I will likely spend my entire life trying to improve how I do it. I want to be 10x better in 5 years than I am right now, and that's something I have to constantly work on. There is so much more to learn.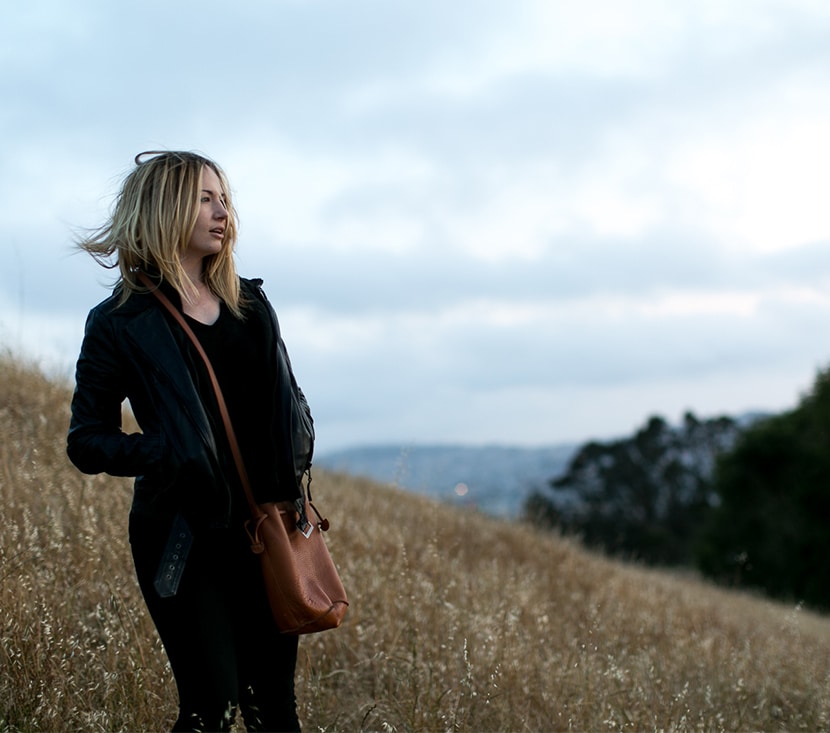 What advice do you give other creatives?
Do less thinking and more making. Gravitate toward what excites you. Embrace what makes you different.
At the end of each day what makes you feel satisfied with yourself as you pursue a creative life?
There are lots of things that I care about as a creative, but at the end of the day it all boils down to a few basic priorities. Is my work consistently improving? Am I feeling healthy? Are my relationships solid with the people I care about the most? If all three of those are yesses, then I am super happy.
Thank you Helena for sharing your story and advice with us!
If you would like to follow along further with Helena see the following links for keeping up with what inspires her and her travels.
Website | Tumblr | Medium | Twitter | Instagram