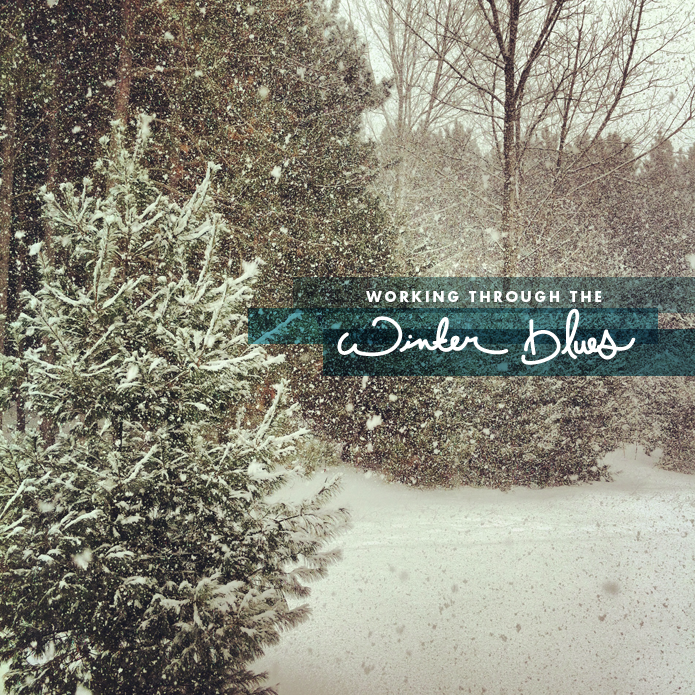 image via: my iphone follow me on Instagram!!
I am by no means a psychologist or have any knowledge of medical issues but I do know Mike and I try VERY hard every year to overcome what I call "The Winter Blues". Living in a place that gets a lot of snow, slush, and at times feels like living in a snow globe has some serious pluses. I love the snow and find it gorgeous. The cold isn't that cold here (no for real 30 doesn't feel 30). The local bars have a great stock of local brews worth trudging through the snow to have on a Friday night. But most of all that pretty snow always means a pretty and perfect summer.
But long about March and April every year Mike and I get this total angst against winter. Watching everyone talk about Spring and knowing it is still months away relistically (try May here) becomes a little difficult. Though this winter has been warmer doesn't mean these blues have been any less tough to get through. The faking us out has been the hardest part. Yesterday I read it was supposed to be 49 by next week and tonight we are supposed to get a blizzard.
Normally this time of year is when we take our annual spring trip to Texas to enjoy the 80 degree weather and return renewed to take on the last leg of winter. This year is not exactly allowing for that trip to come together between work schedules, saving money, and everything in between. So we are trying to come up with ways to get through the next month and a half of potential winter yucks.
Yesterday was when it hit hard and we had to really think about what we were going to do. No last minute flights, no option of a road trip with an oncoming blizzard and a busy weekend, and no pockets full of cash to drink our sorrows away at a local bar like most northerners. Instead we came up with this list of things to accomplish:
1. Organize: get our space cleaned out of all the stuff we don't use or need anymore
2. Reorder our space: Working together to re arrange our space usually gets us into a new perspective. Makes things feel fresh
3. Launch my Print Shop: With all this time inside we should be putting it to good use
4. Work out everyday: Always boosts endorphines and makes you feel better right?! Yeah that's what we are telling ourselves
5. Work hard: knowing summer is just around the corner means there will be more play than work in that time so we need to get it all in right now to get ahead!
I am sure there are a good portion of you who may not relate to this but I thought those of you who do may appreciate to know you are totally not alone. After your 4th episode of Gossip Girl and third glass of wine you begin to wonder what is wrong right?! Ha. So with a new mindset I already feel better today even though there is 15 inches of snow coming tonight. Could be worse I guess. At least when we wake up tomorrow it will be beautiful!