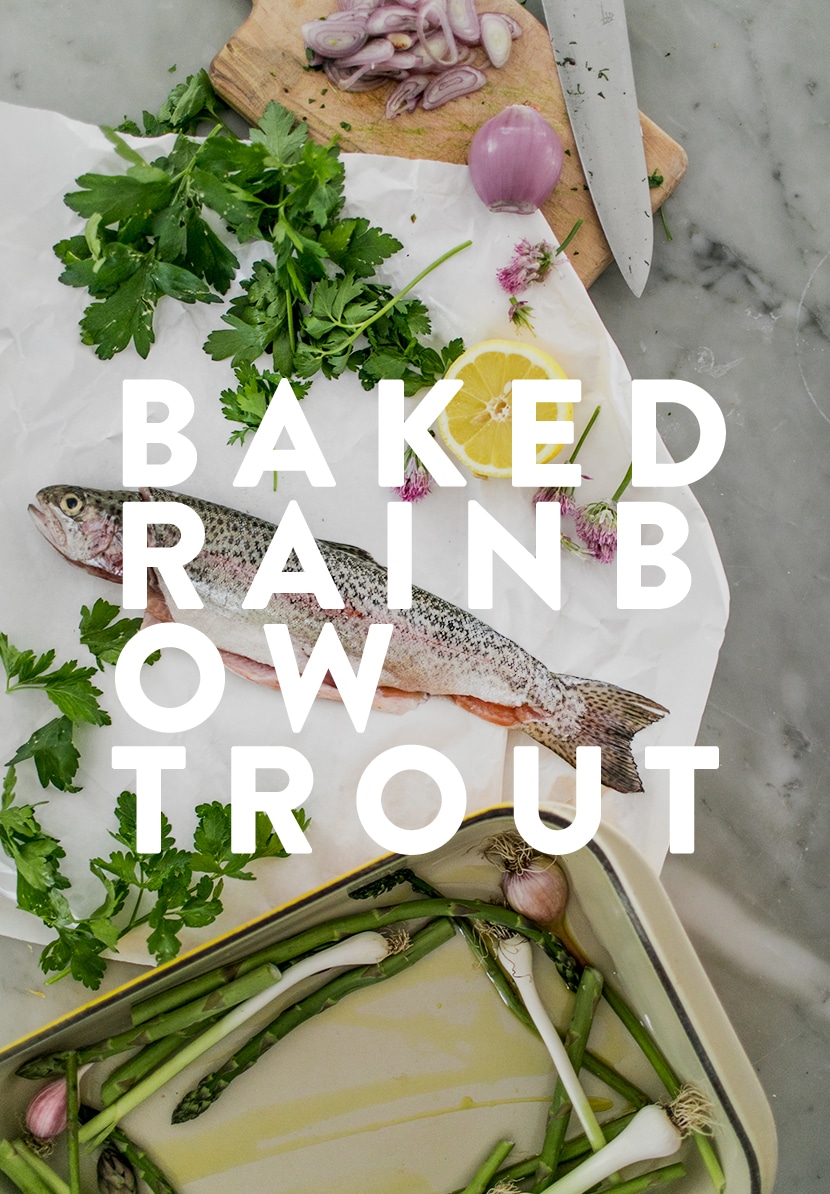 My dad loves to fish and I grew up on fresh fish from the rivers and lakes in the area. There is nothing like a freshly caught fresh water fish in my book. Many times I would go with him and fish. Still to do this day, I find fishing to be a wonderful and calming pass time and hope to pursue it further in my life. I have talked about my love for the sport here and here. Now that summer is fully here, we are enjoying tons of fresh caught fish from local markets and I thought I would share how I am prepping fish right now as they are available.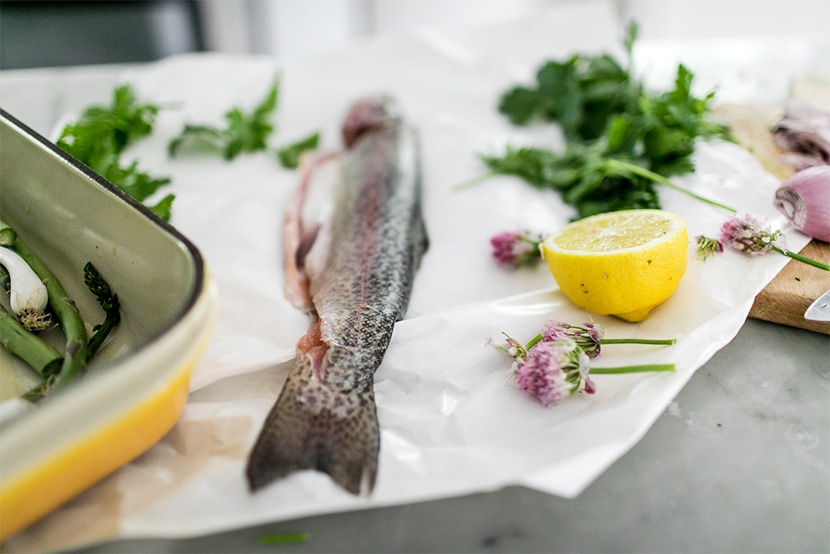 I love cooking whole fish for a few reasons. One, they look beautiful on a table when you serve them and then secondly they take about 20-30 minutes to cook so you can prep it and let it come to room temp while you wait for guests to arrive. Then during appetizers you can pop it in the oven and by the time it is ready everyone will be ready to be seated. It is incredibly easy.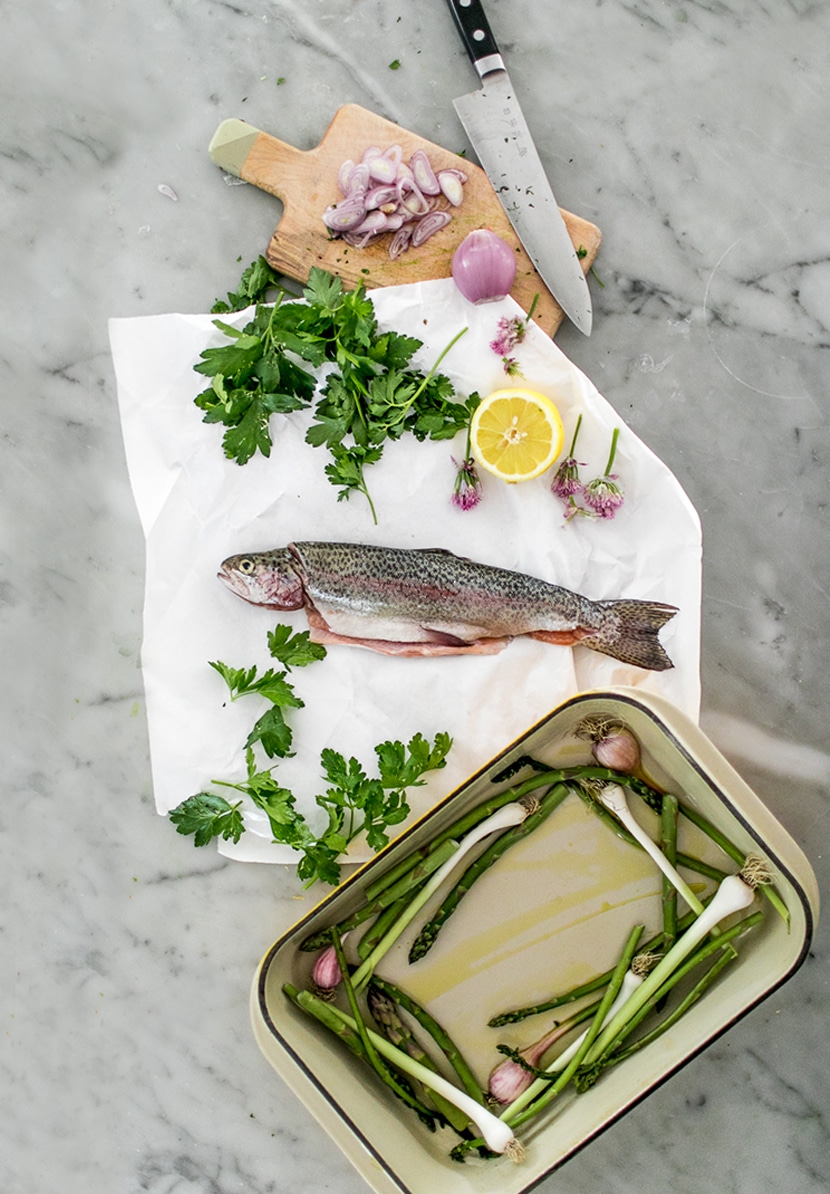 Here is what you will need:
1 Rainbow Trout or any medium size freshwater fish
1 shallot
1 large handful of flat leaf parsley
1 lemon
1 tbsp of EVOO
sea salt and freshly ground pepper
In season veggies that can be roasted (I used early garlic and end of season asparagus)
Other items:
Parchment paper
Baking dish
Baker's twine
If you have multiple fish just adjust the recipe to the number of fish you have. One fish typically serves two people.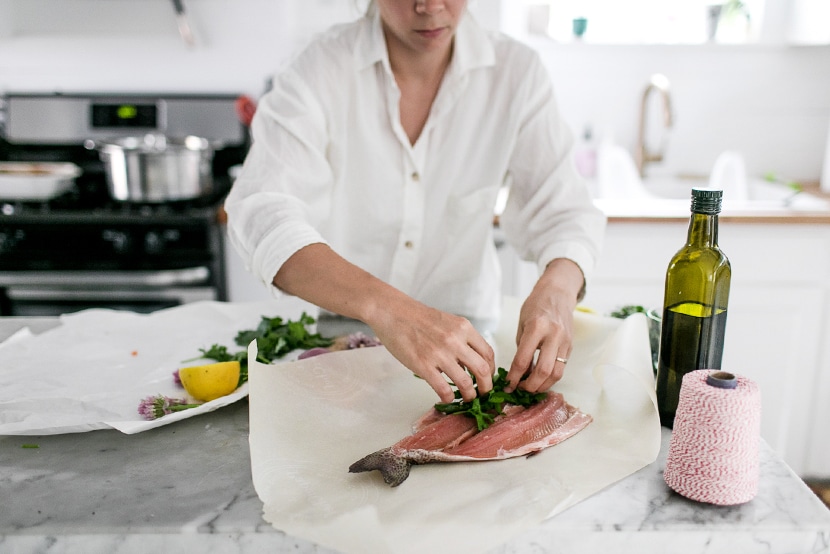 ONE: To begin, preheat the over to 350 degrees Fahrenheit.
TWO: Place fish on a sheet of parchment paper and open the filleted fish with bones removed (you can have this done at the market) and place the parsley, thinly sliced shallots, and sliced lemon. Finish by sprinkling with a generous amount of salt and pepper.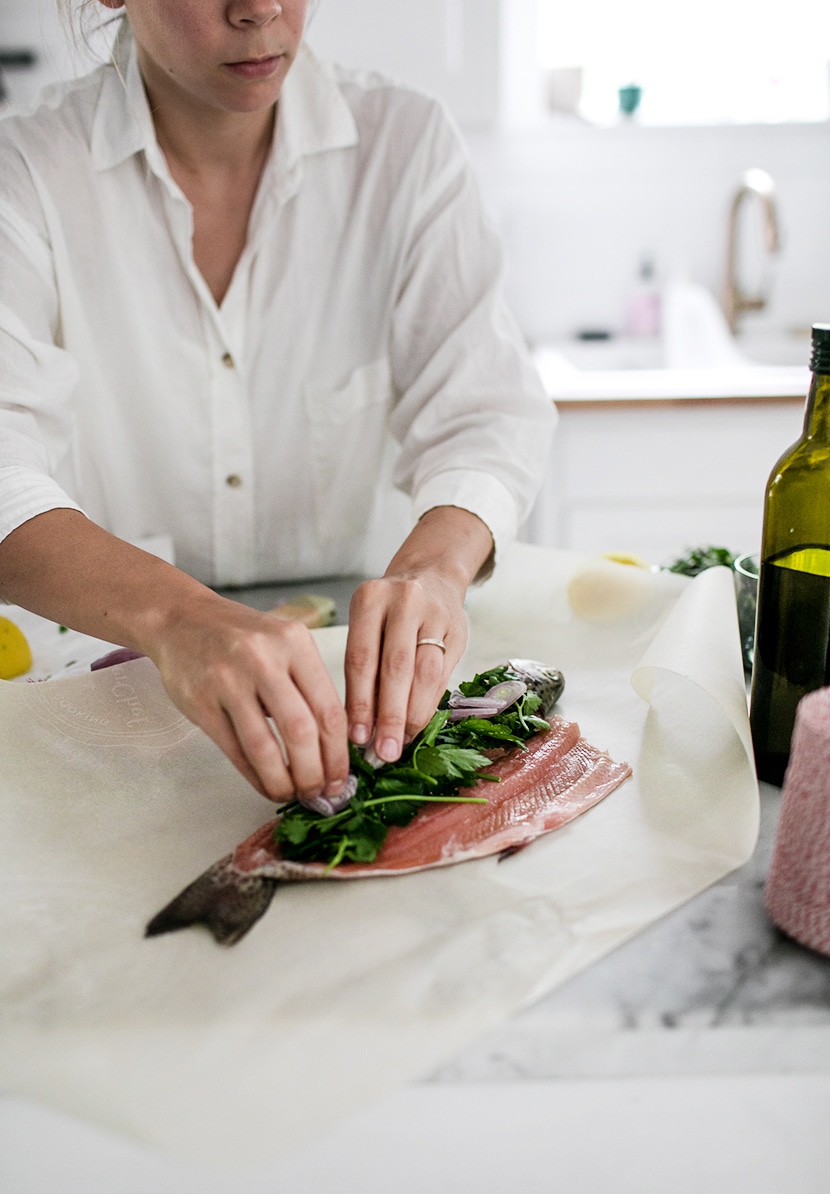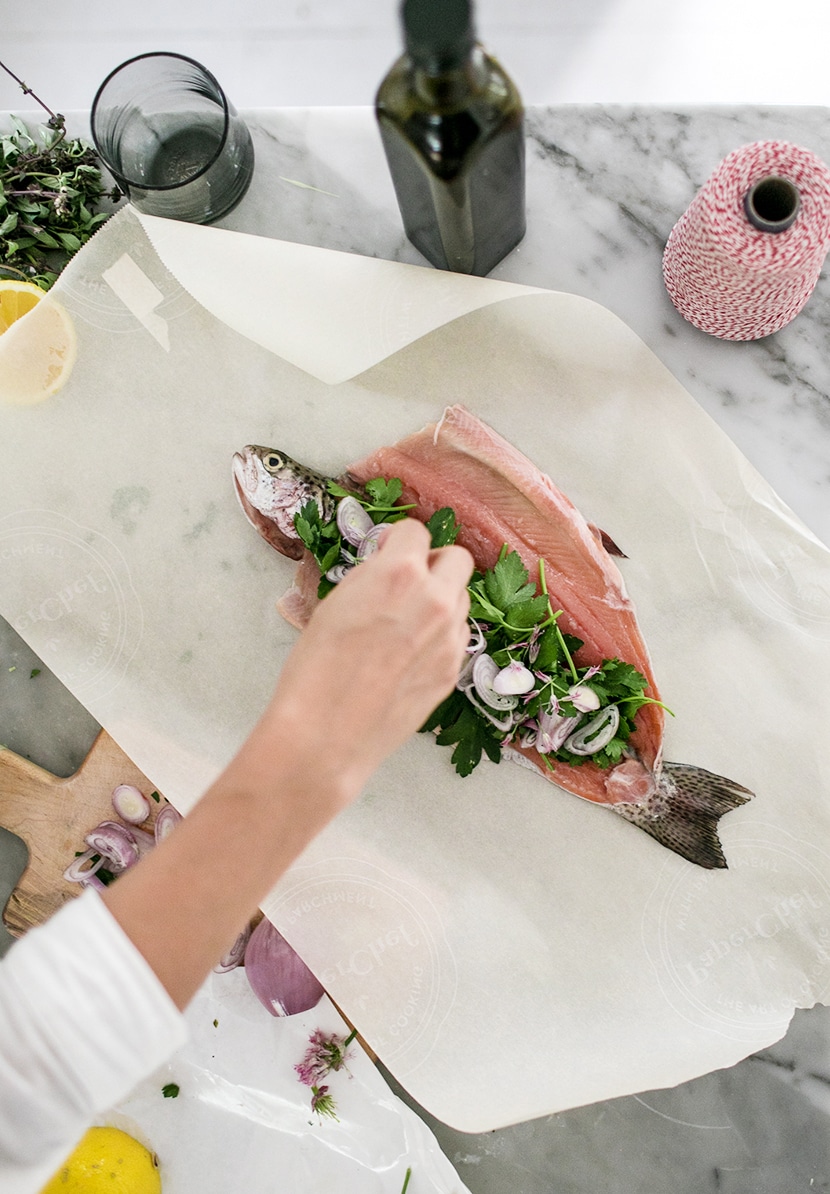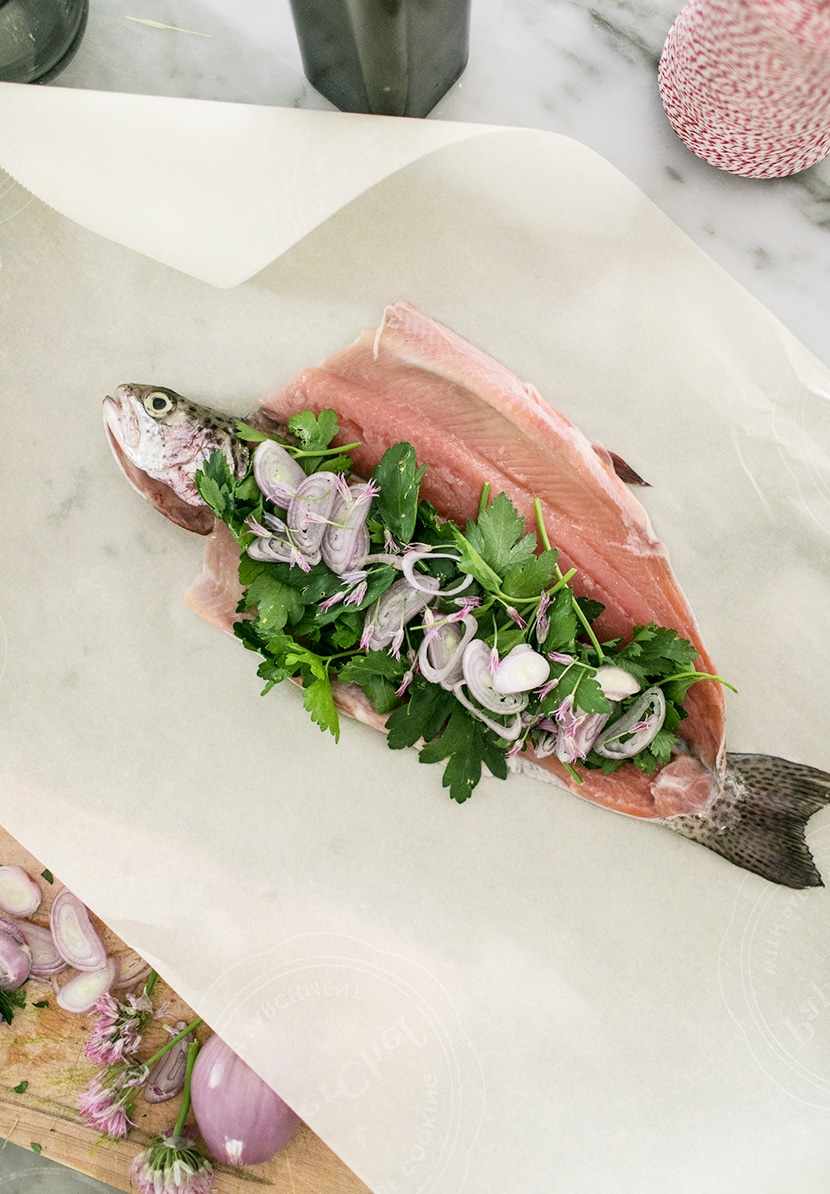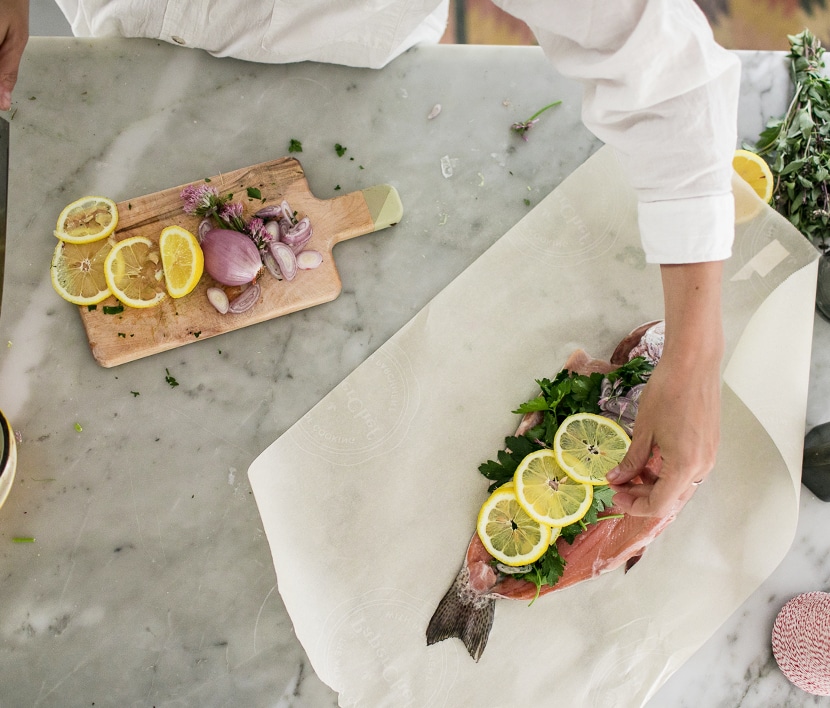 THREE: Close up the fish and then rub the top in the olive oil. You can let the fish sit for about 30 minutes to come to room temp.
FOUR: While you wait add your veggies and a dash of olive oil to your pan so it is ready as well.
FIVE: Wrap up the fish in the parchment paper and tie it up to help keep it all together.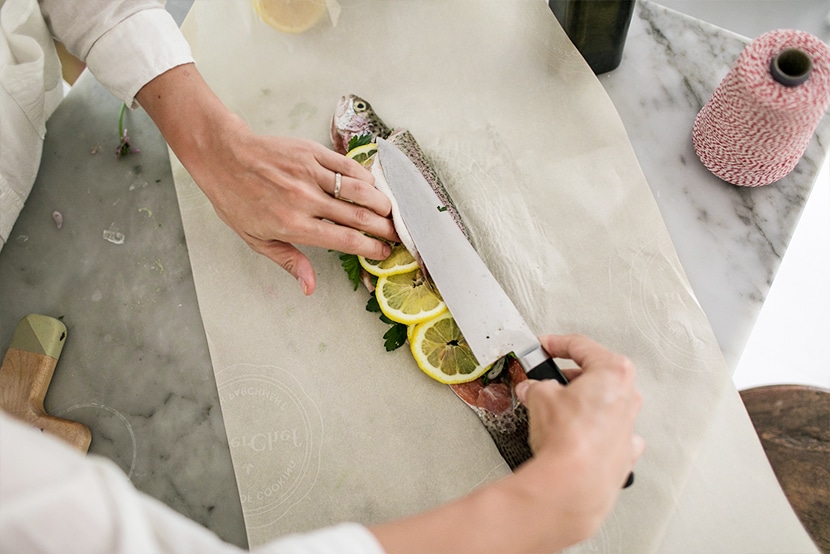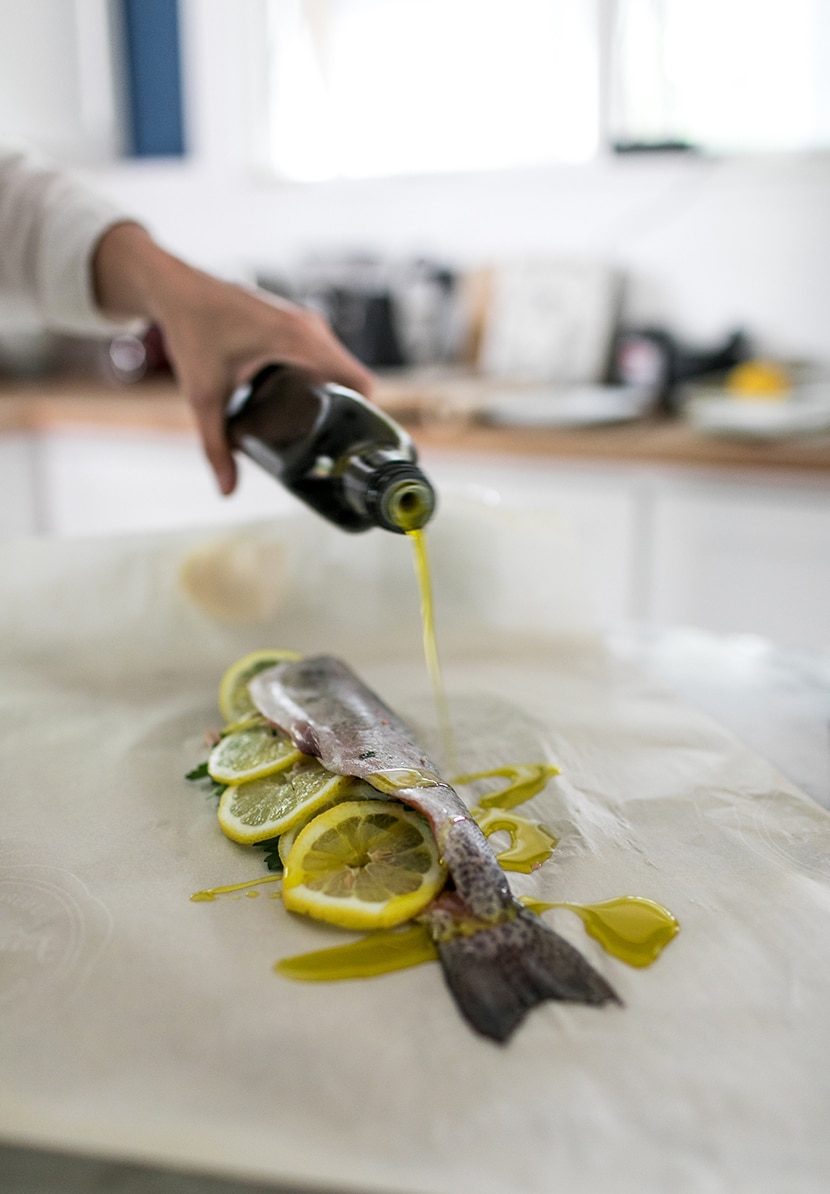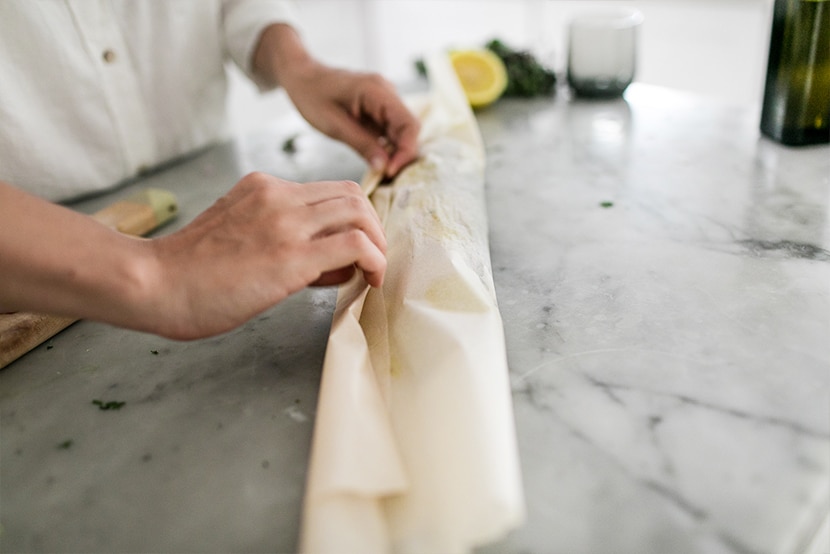 SIX: When you are ready to bake the fish, Place in over for 20-30 minutes depending on the size of the fish. I sometimes check it at 15 minutes if it is smaller. Sometimes it can be done that soon.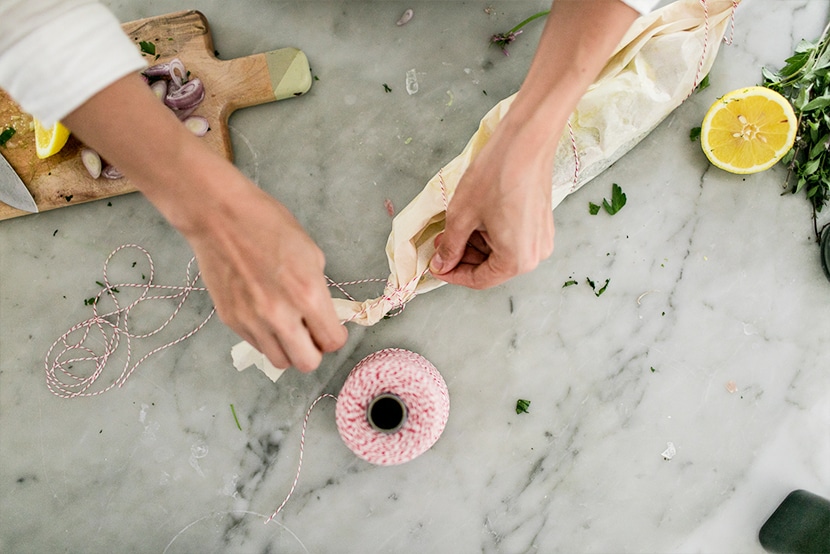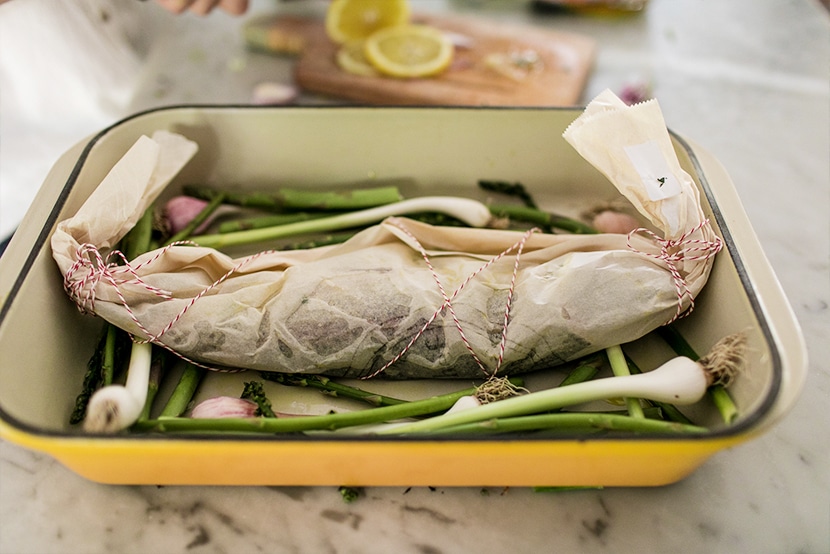 SEVEN: Take fish out and serve immediately on your table with those you are gathering with. Set the veggies on a separate platter to enjoy or place them around the fish for a beautiful plating.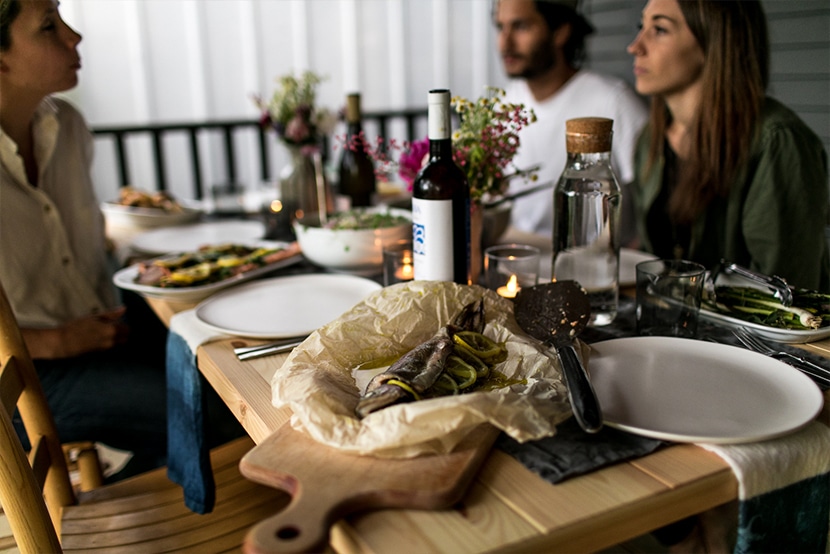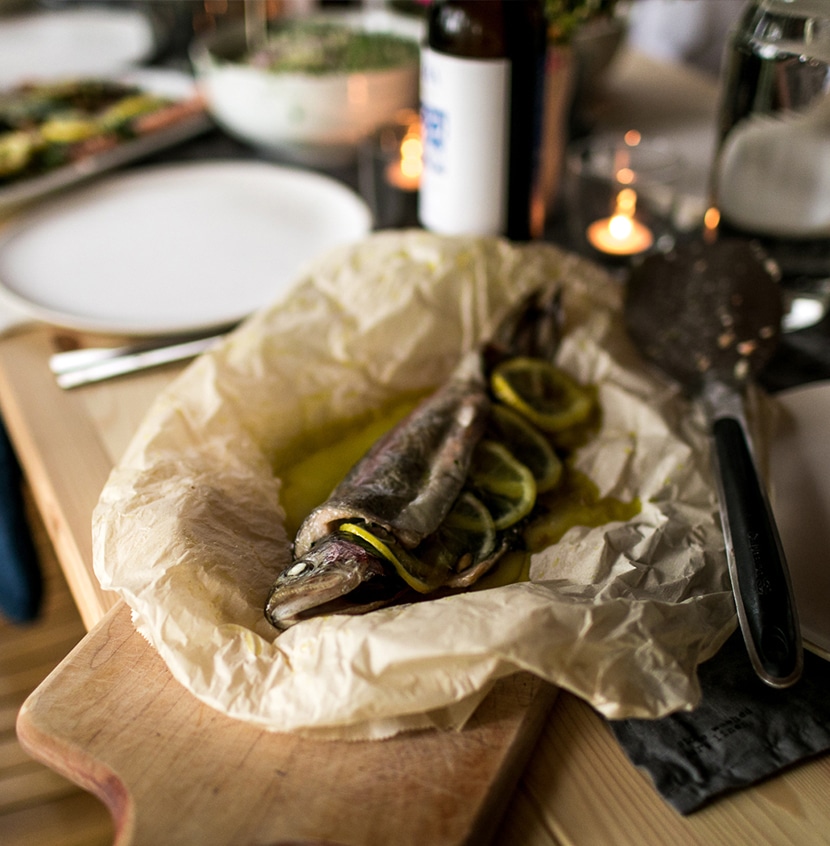 At the end of the week, I will be sharing this month's first summer Simple Evening to close out the month of June. Stay tuned!