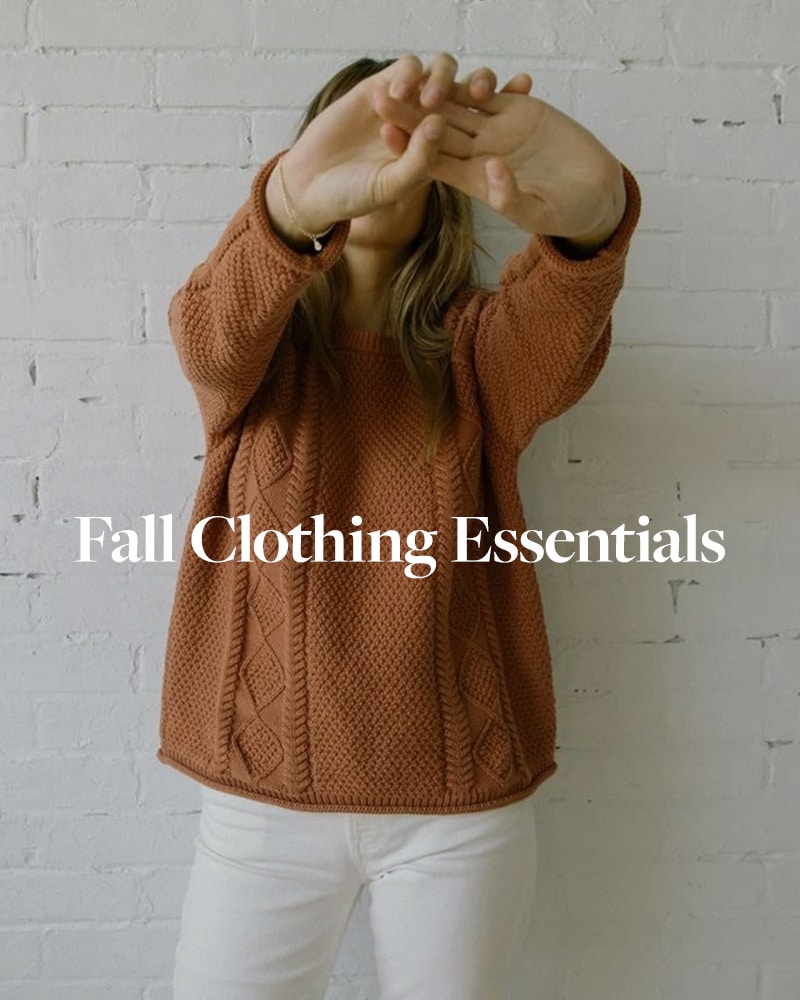 Let me just say that if there was a season I enjoy dressing for….it is for sure Fall. Fall clothing essentials are for sure the best. The layering. The textures. The colors. It is very much aligned with own personal style so I love this time of year. So I have put together a whole list of some pieces like my body shapewear I consider absolutely essential to my fall wardrobe.
I spend a ton of time outside with a toddler so my pieces are designed for life amongst the elements and thus why I have more outdoor options, but even if you live in a city, I believe you will find these pieces completely functional and the perfect things to enjoy the season while staying warm.
Not to mention, everything pairs together and can be layered together. The key to fall dressing is knowing how to layer and having pieces that breathe well since it can be cool in the morning and warm in the afternoon.
Though I have fall clothing essentials list below with links, I would first suggest you thrift items or look to sites like Patagonia ReWear program. It is both more affordable to build a quality wardrobe this way AND it is more Earth friendly.

I always try to source brands for you that are thinking about the earth and planet but the best way to make an impact is to reuse what already eixsts. The fashion industry uses a ton of water and even Eco brands can make an impact on the Earth so start second hand and take your time to build your essentials wardrobe.
This list is meant to be a checklist guide and not a list of things you NEED to buy specifically. Links are only included in case the item is what you have been hunting for and after much consideration and looking have yet to find it else where.
See my full list below of Fall Clothing Essentials.
Gorgeous Fall Clothing Essentials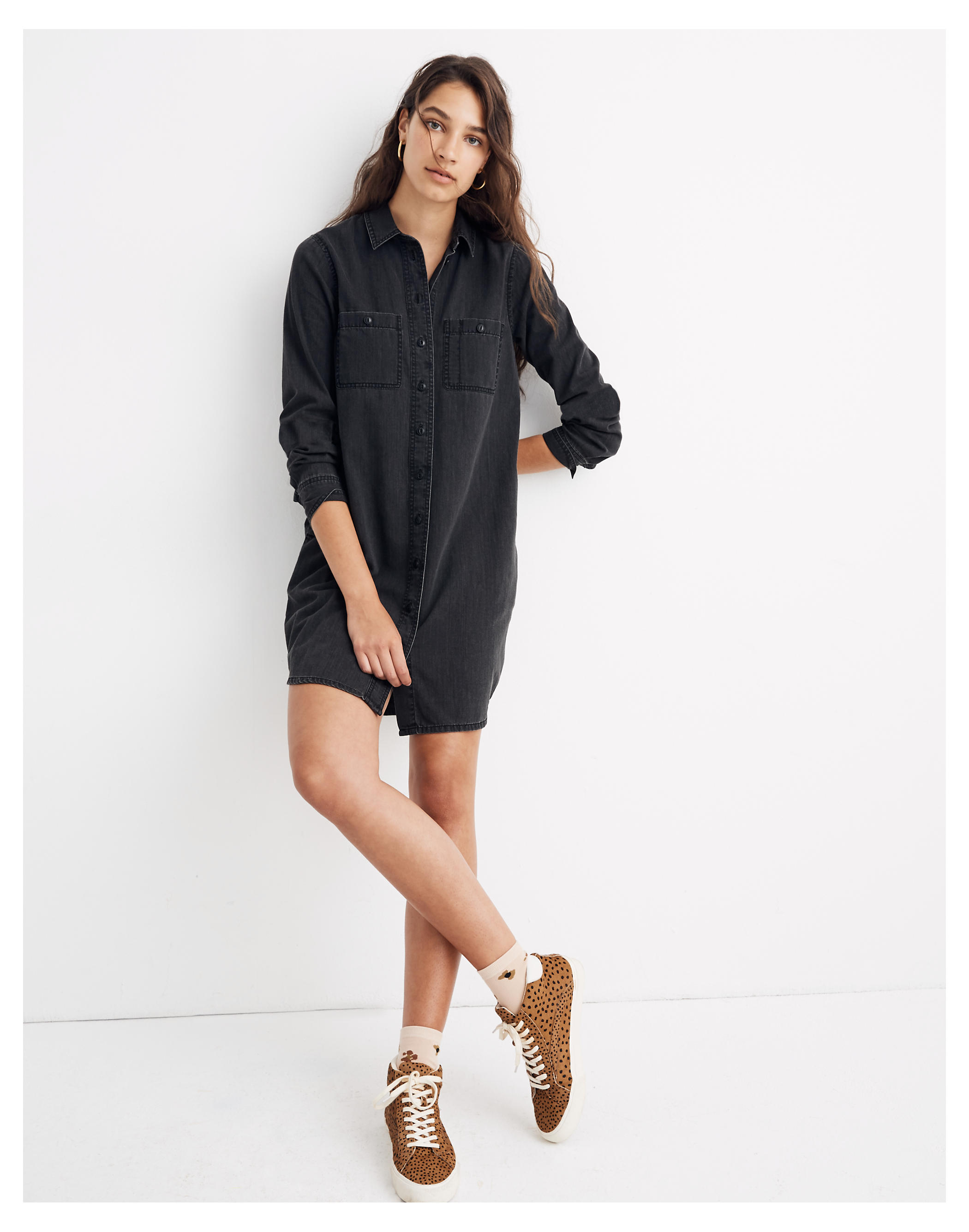 I love a good shirt dress for fall as it can also layer as a long coat if necessary so it serves a lot of uses, but it is also usually made of twill or cotton so it is sturdy and holds up to the elements of some rain or cool wins. You can easily place tights with it and clogs to make a great outfit for going out or wearing to work in the fall.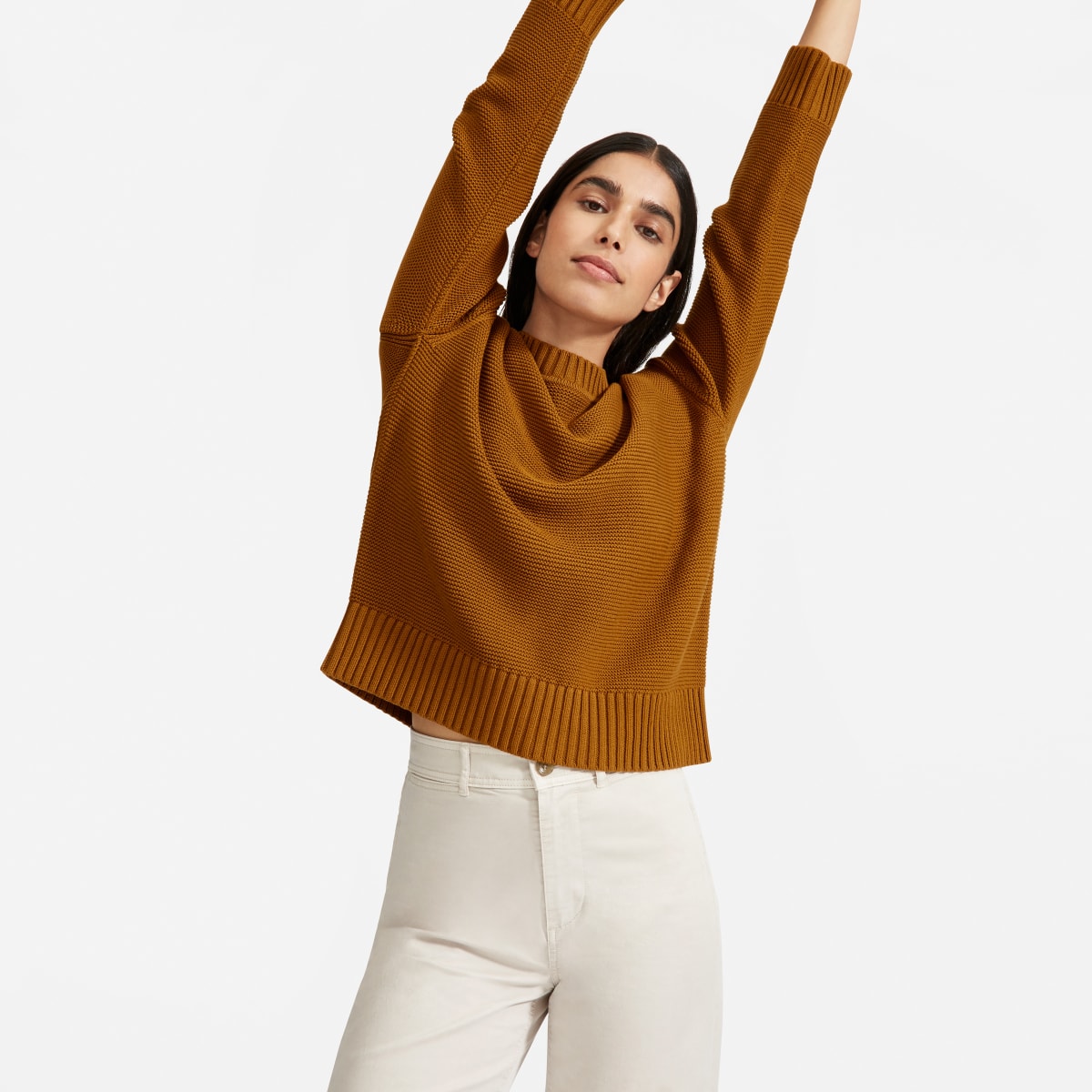 I try to keep a few cotton sweaters at the ready for fall. I love wearing cotton or hemp sweaters during the months of September and October in particular because they breathe well and layer easily.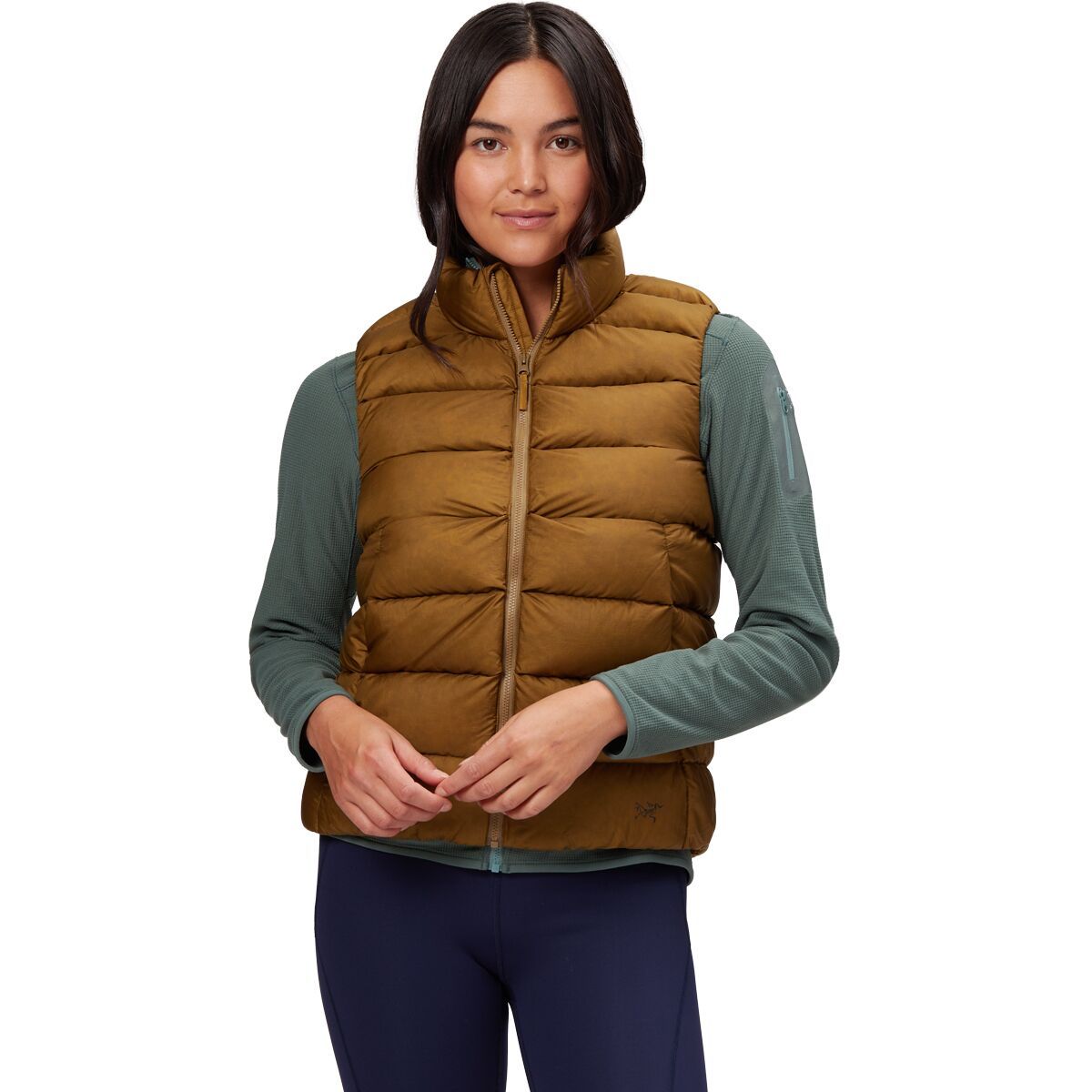 Having a good down vest is near essential to fall and other transitional seasons. I love this one from Patagonia and it is an essential part to layering and dressing. Pairing it with a chambray on a cool morning keeps your body warm and then you remove it once it gets warm, but you don't have a bulky jacket to deal with.4.
Jeans are essential to fall and I love having a few washes to wear. A dark pair is great to have on hand. A high waisted pair will work well with a turtleneck under a large wool coat for a dressier look if you want it.
Big clog fan over here, but in the fall it is nice to have a boot version. I don't wear heels so to speak but when I do this is my kind of heel. I love them because they work for a harvest dinner in a field or wherever I might find myself when the need strikes to have a great pair of heeled shoes at the handy.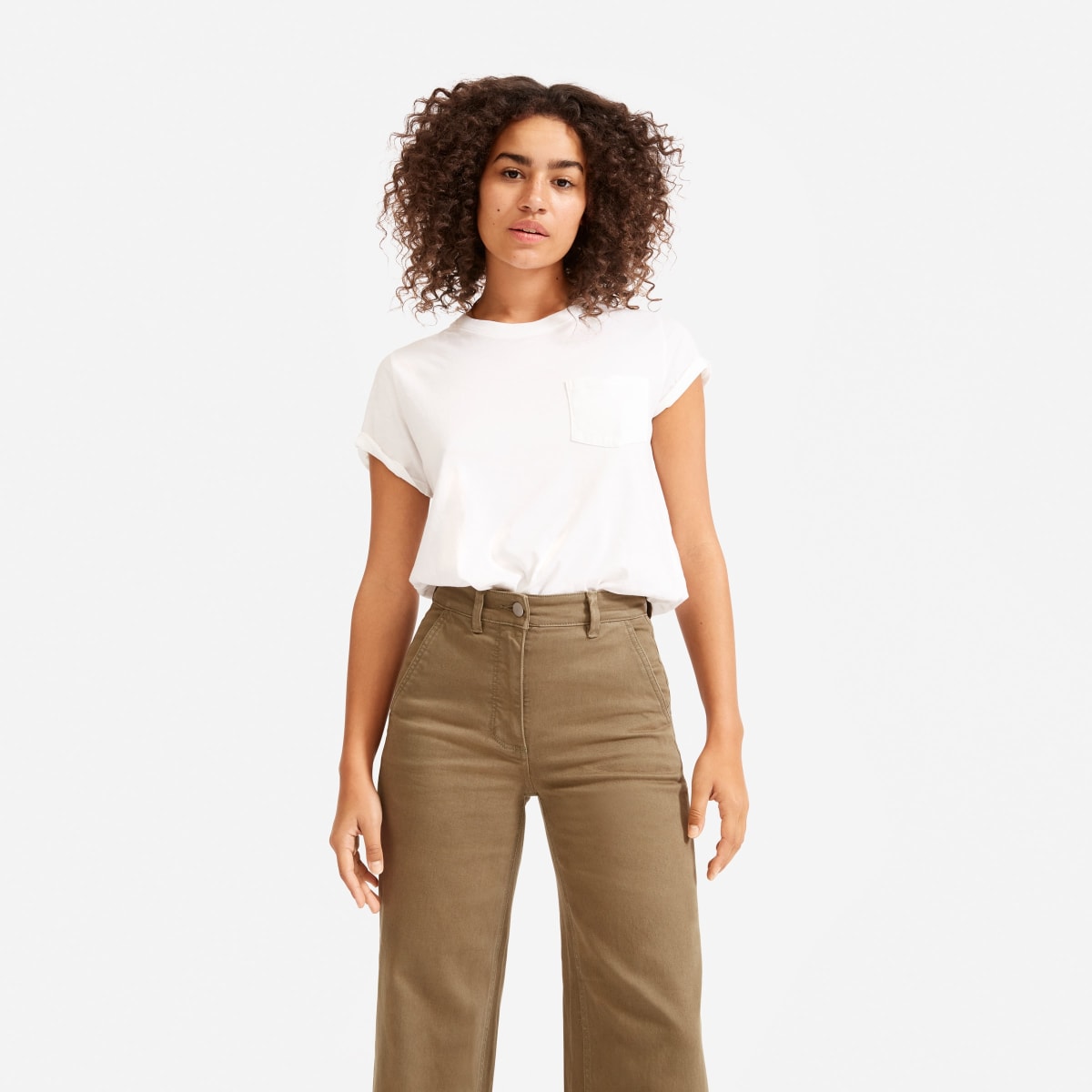 The season for wide-leg crops is for sure fall! I wear them in the summer, but fall is the time they just feel ultra-right. I have a few pairs and colors. Even as someone with short legs I think they are such comfy pants to wear. You can pair them with shoe and they look really cool.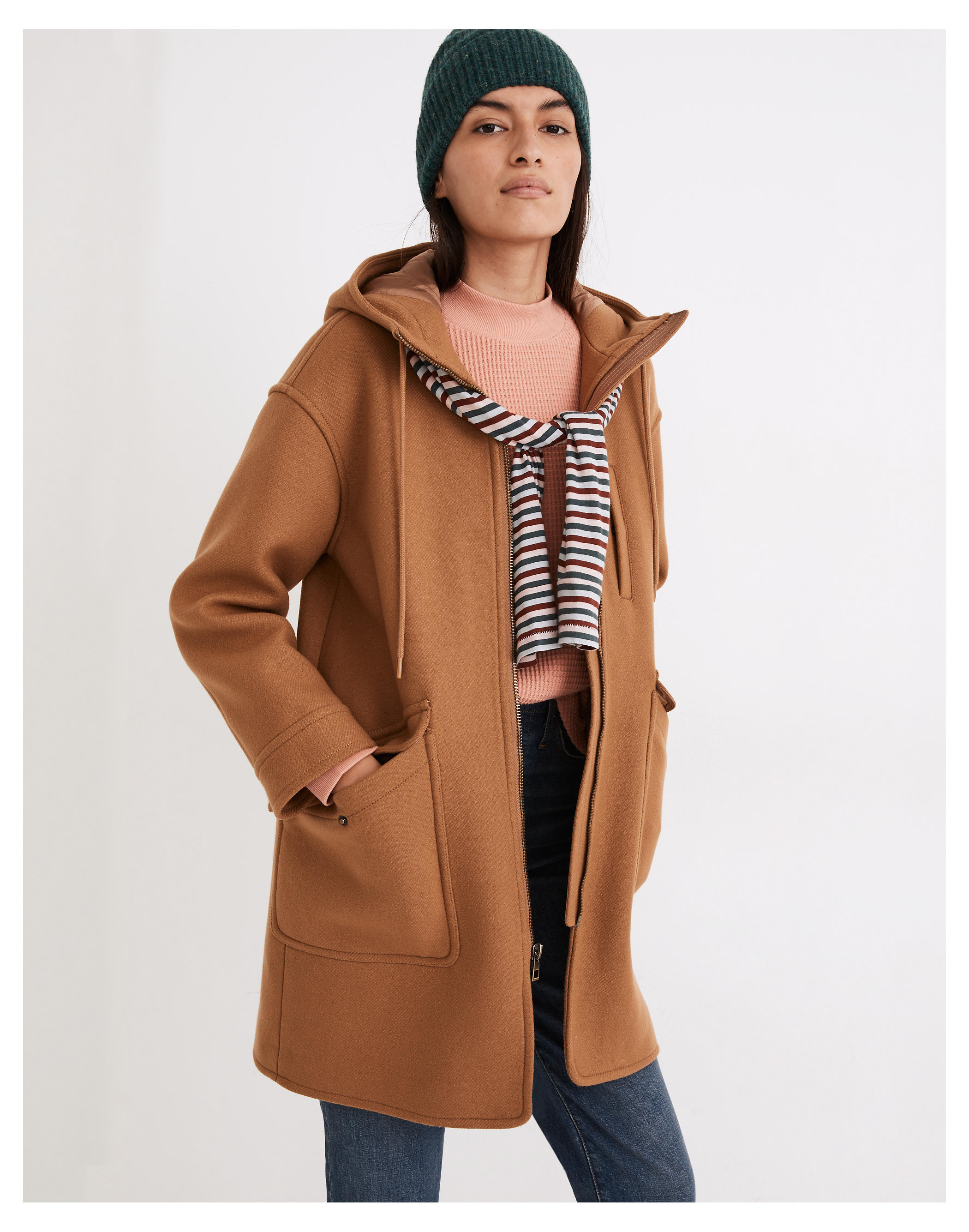 When the cool winds blow in you need a good wool coat. It makes all the difference, plus on the right day can act as a great blazer look as well.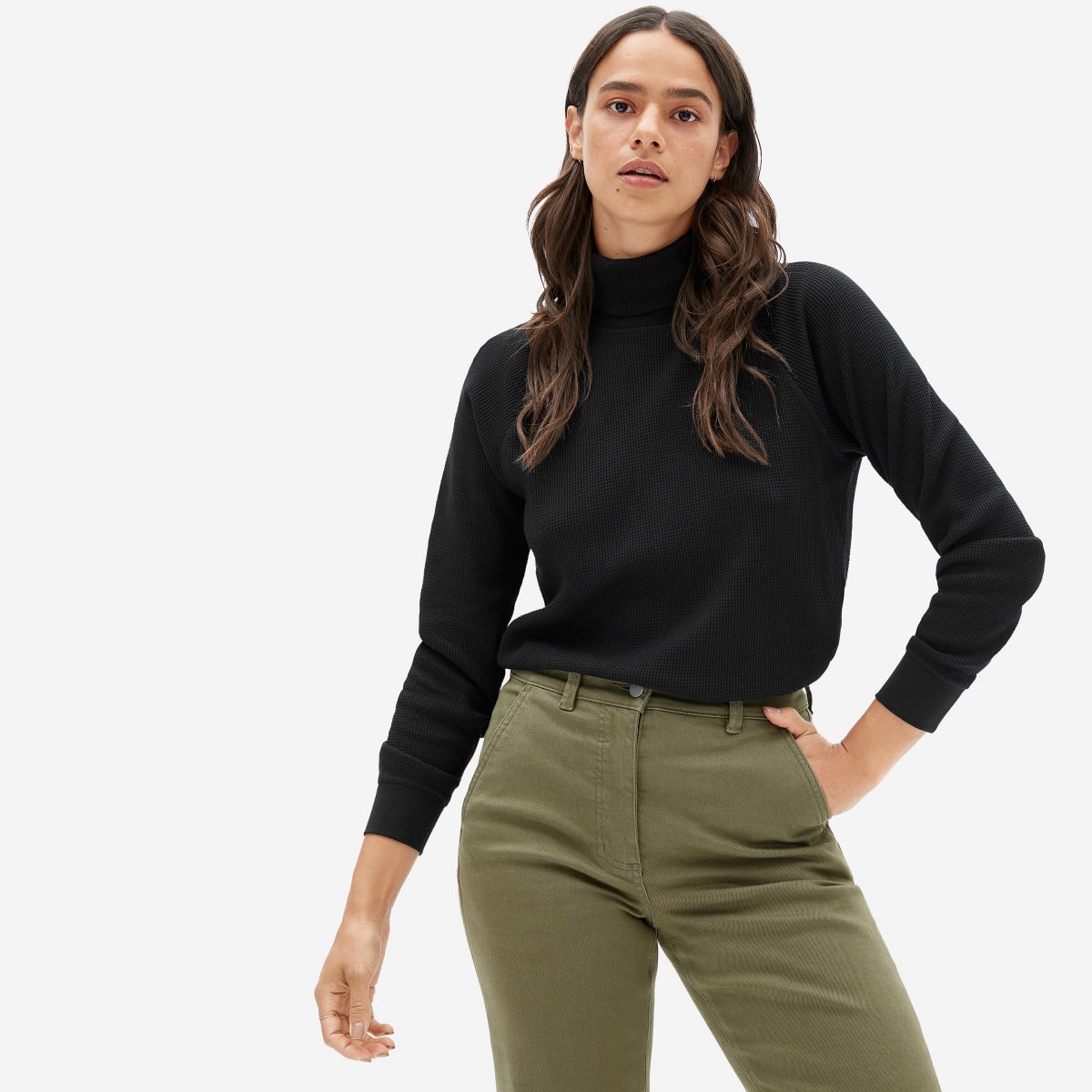 Layering with a turtleneck whether a cashmere one or a pima cotton one is an awesome way to stay warm on cold days in the fall. I wear mine often under vests or a favorite coat. It is always a great way to feel chic too.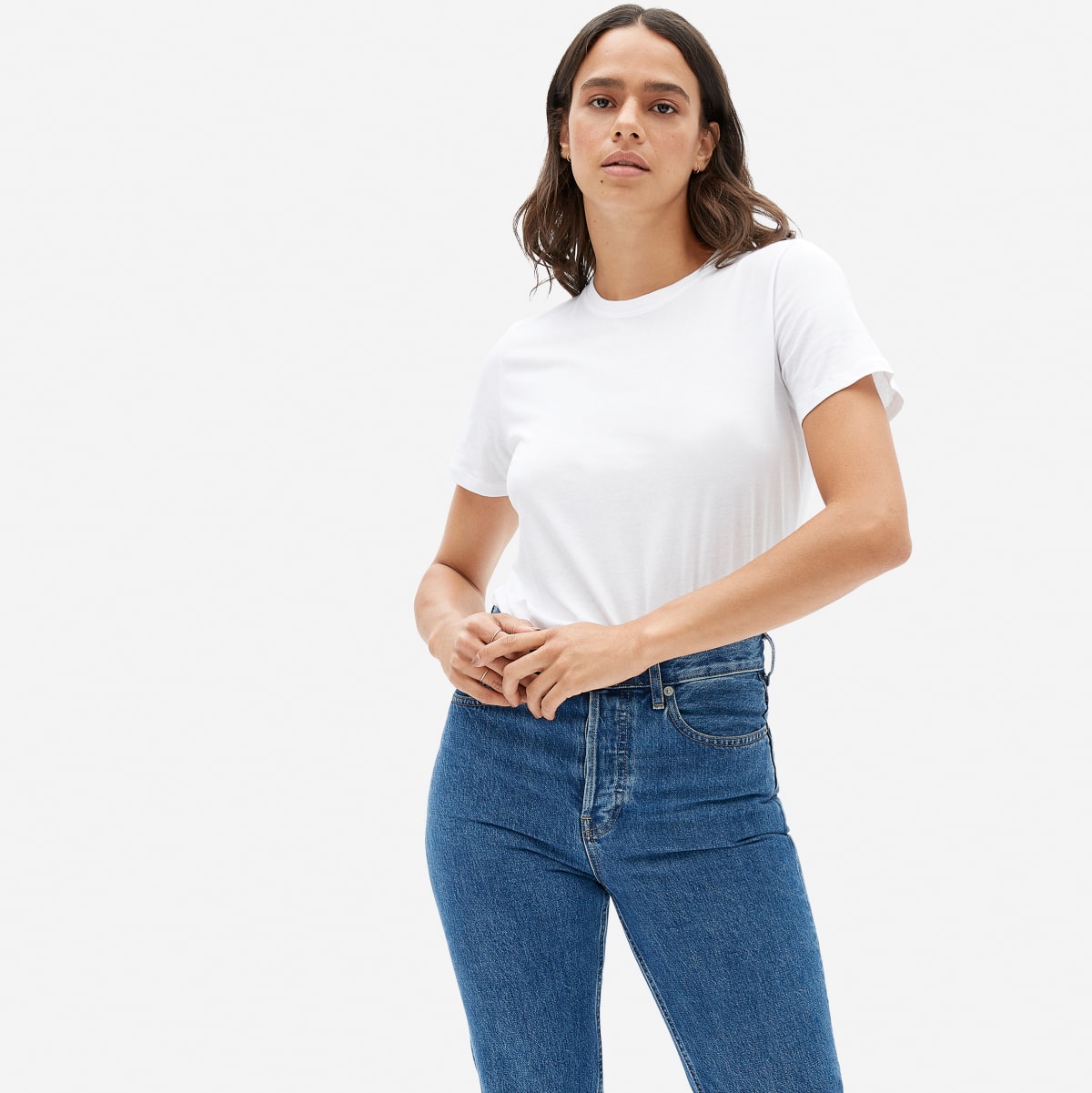 I always have a favorite white tee on repeat and usually about 3 I have in my closet. I love a white tee and nothing is better than a white tee and jeans in any season.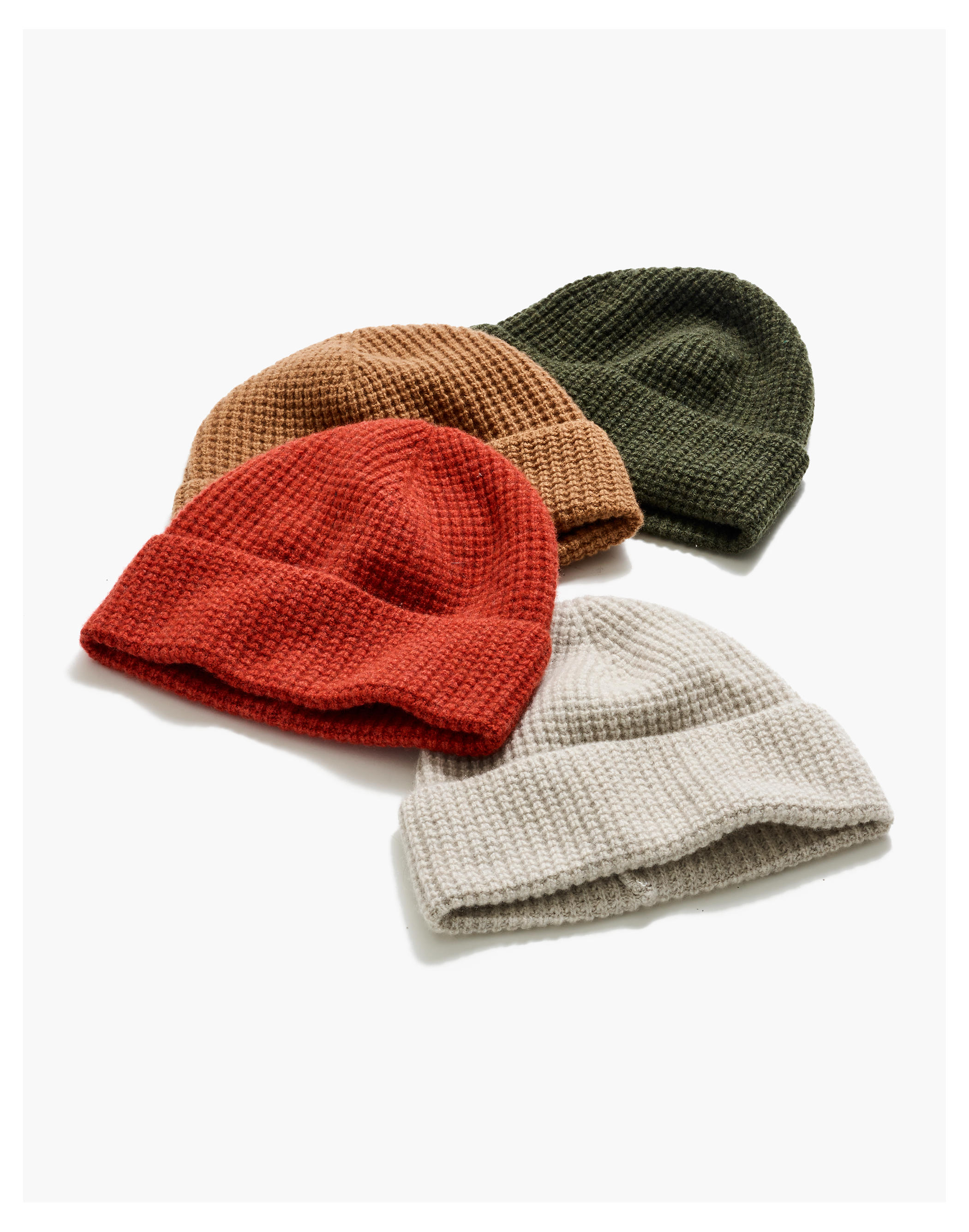 When those north winds start to roll in I love having a great beanie on hand for extra warmth. I like one that folds so I can wear it floppy or more over my ears depending on what the day calls for.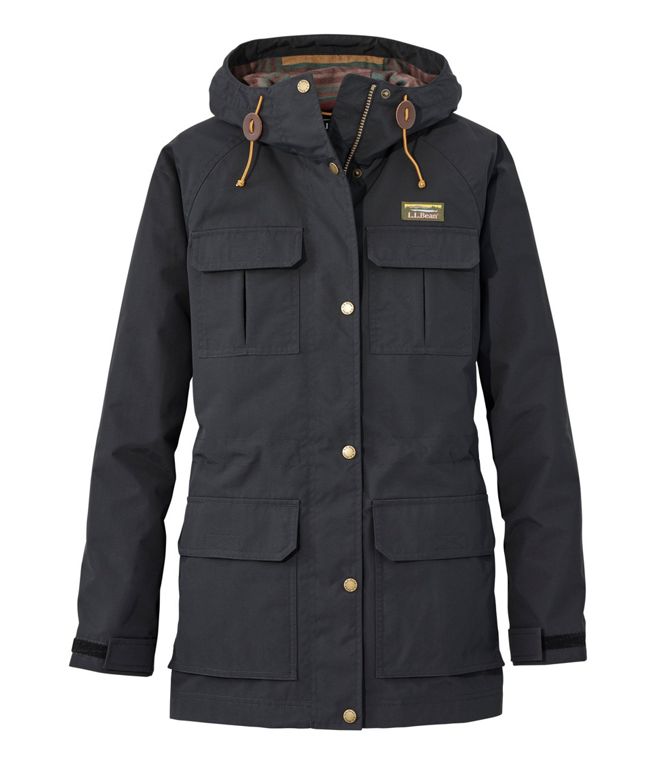 The coat I wear the most in the fall is a Barn Coat. I can layer a sweater and vest underneath and it is a great layering piece. It is an essential item to my life up here in the north.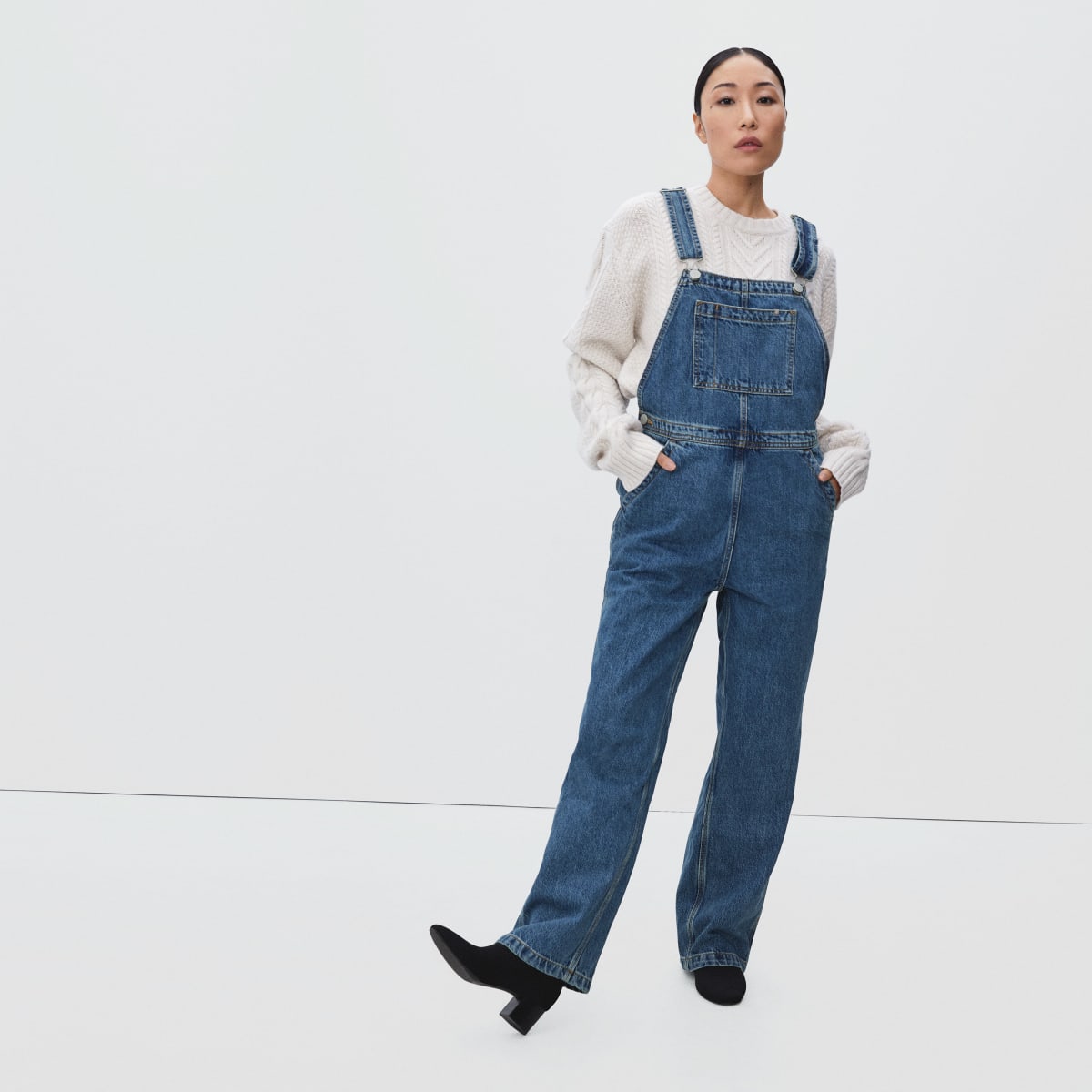 Overalls are like my favorite thing in the world and I was so happy to see them come back. I always buy them so they are little loose and not too fitted. I find them to be really the easiest pants. You can pair them with your turtleneck or a sweater too don't be afraid.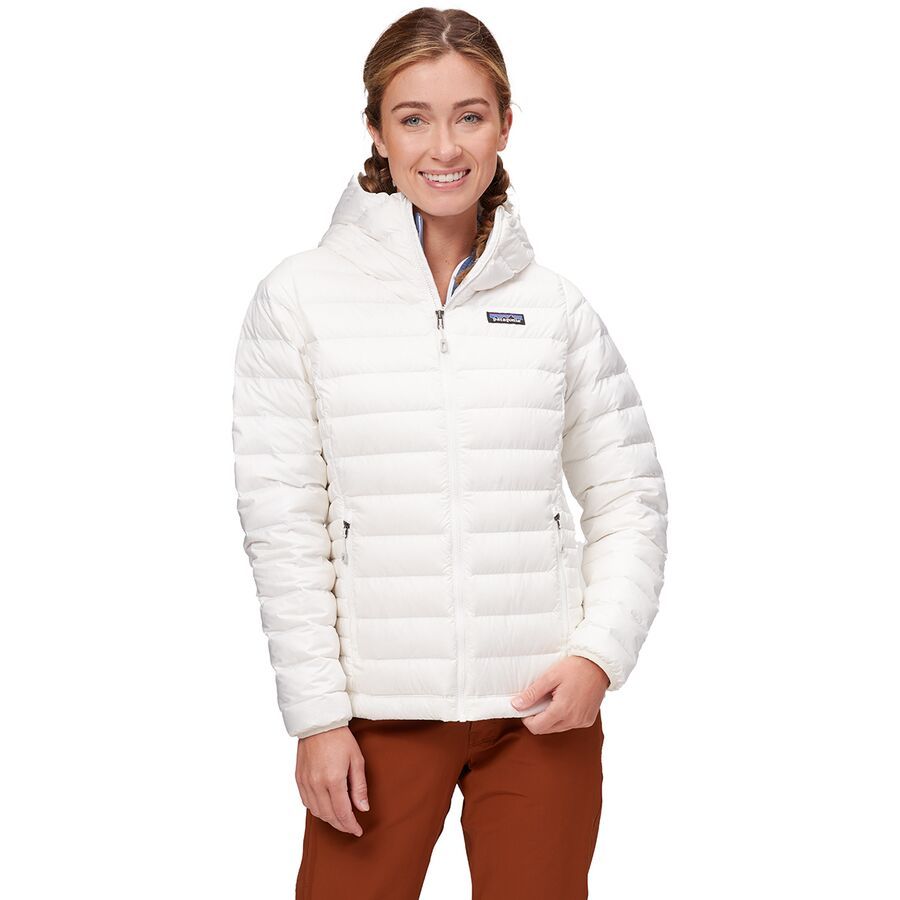 This coat from Patagonia may be the most worn thing in my whole closet. I love this thing and got it last year and have worn it on a cool evening and on SUPER cold winter days. It is really the most versatile thing.
Like I said, clogs are my ideal heeled shoe. These ones from Bryr are handmade and meant to last through life. That's the kind of clog I am talking about.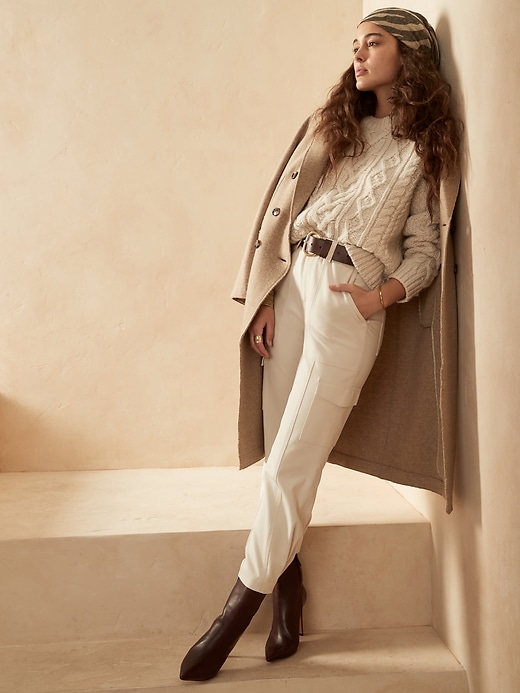 I always have a few cotton sweaters, but I like to have one of those to have a texture to it like a cable knit one and isn't fitted around the waste. This way it can be tossed over a dress or jumpsuit.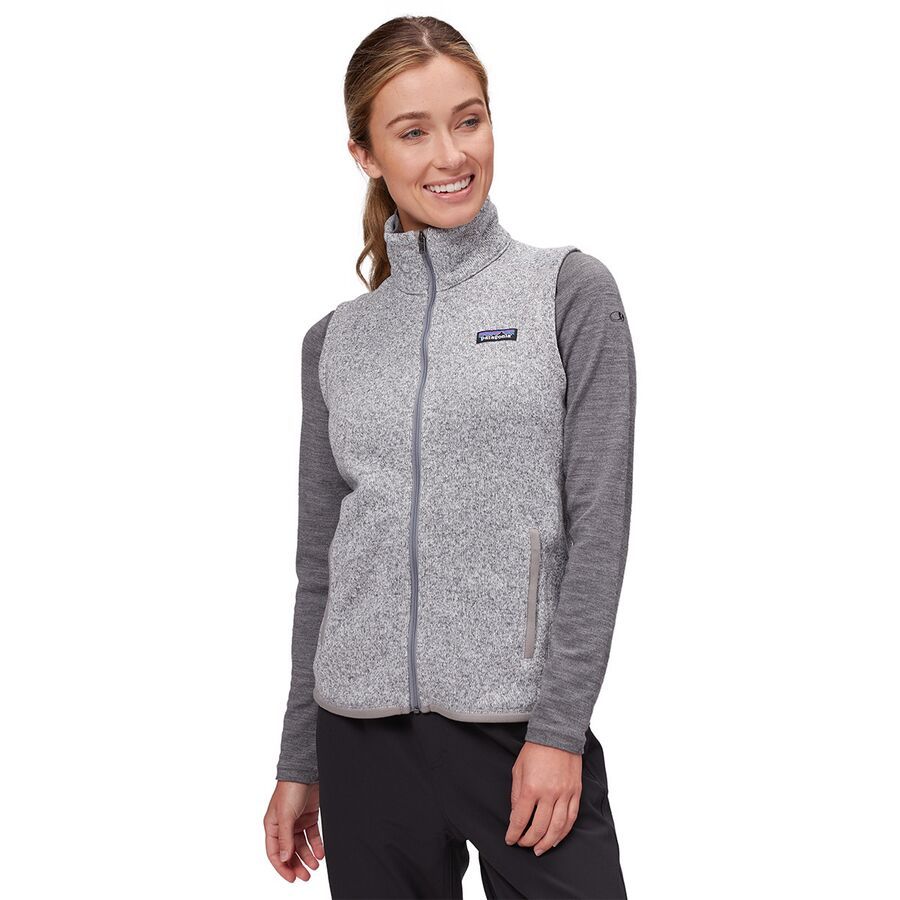 A fleece vest is necessary for me because I will pair it under another coat to keep my core warm over a sweater or chambray.
What is fall without a flannel and a thermal? Yeah I agree. I love a good thermal shirt!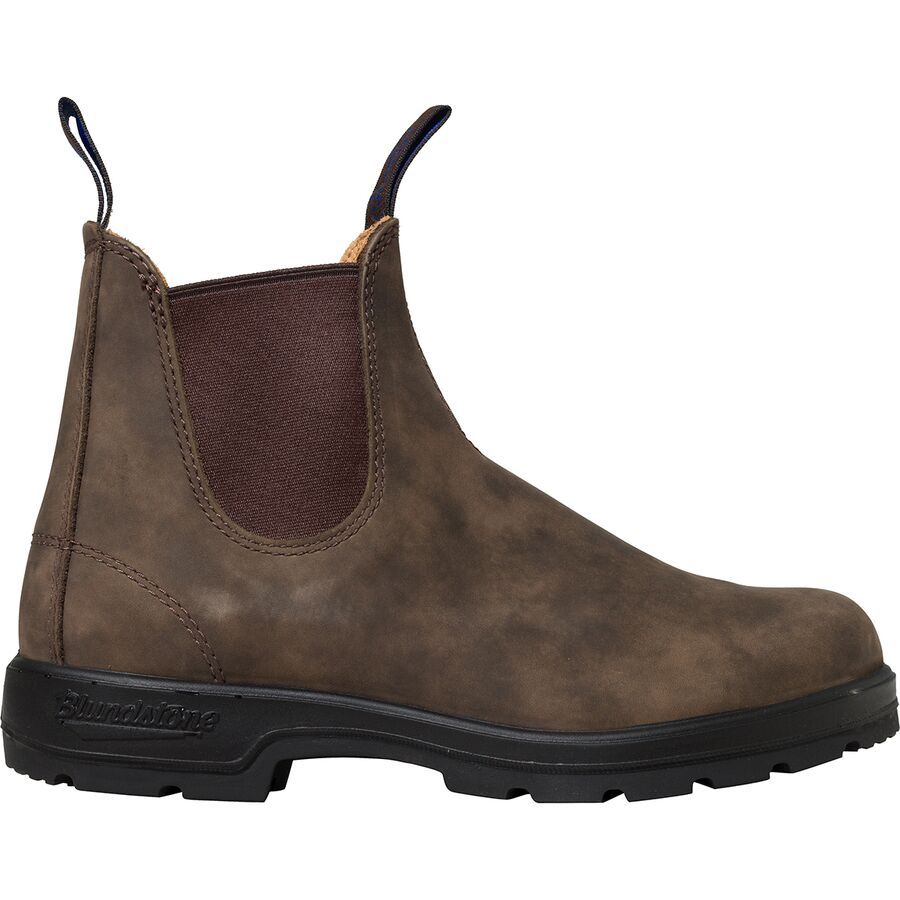 Let me just say I would write a love song to my Blundstone boots. They are my favorite shoe in my closet and I have had my pair before they were cool. These are my MUST have shoe for every season but in particular fall.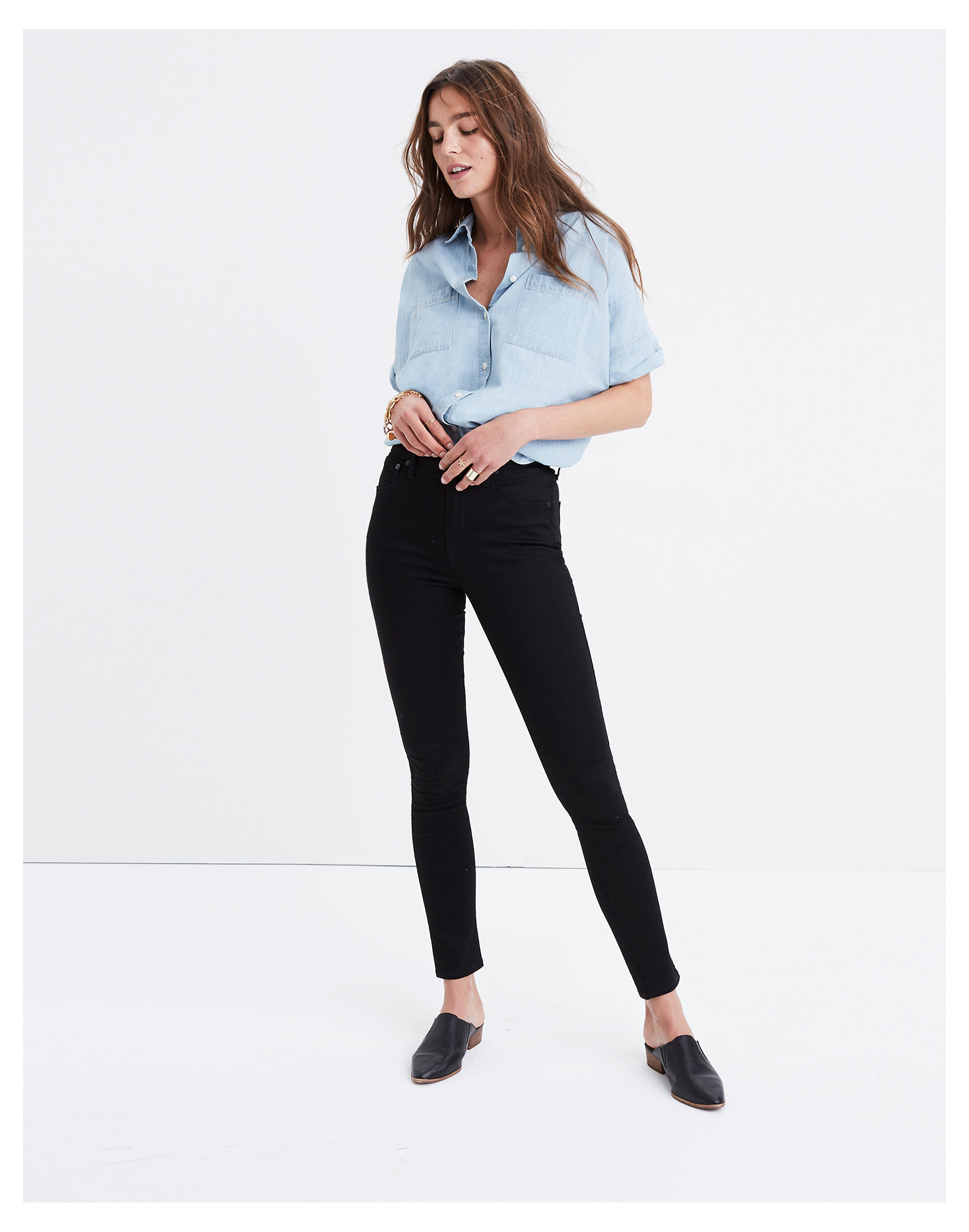 It doesn't matter what you get, but I think either a black jean or black thick leggings like Ponte pants are really awesome for the colder months. I wear a lot more black in the fall and winter. I love how black pants look with a great coat.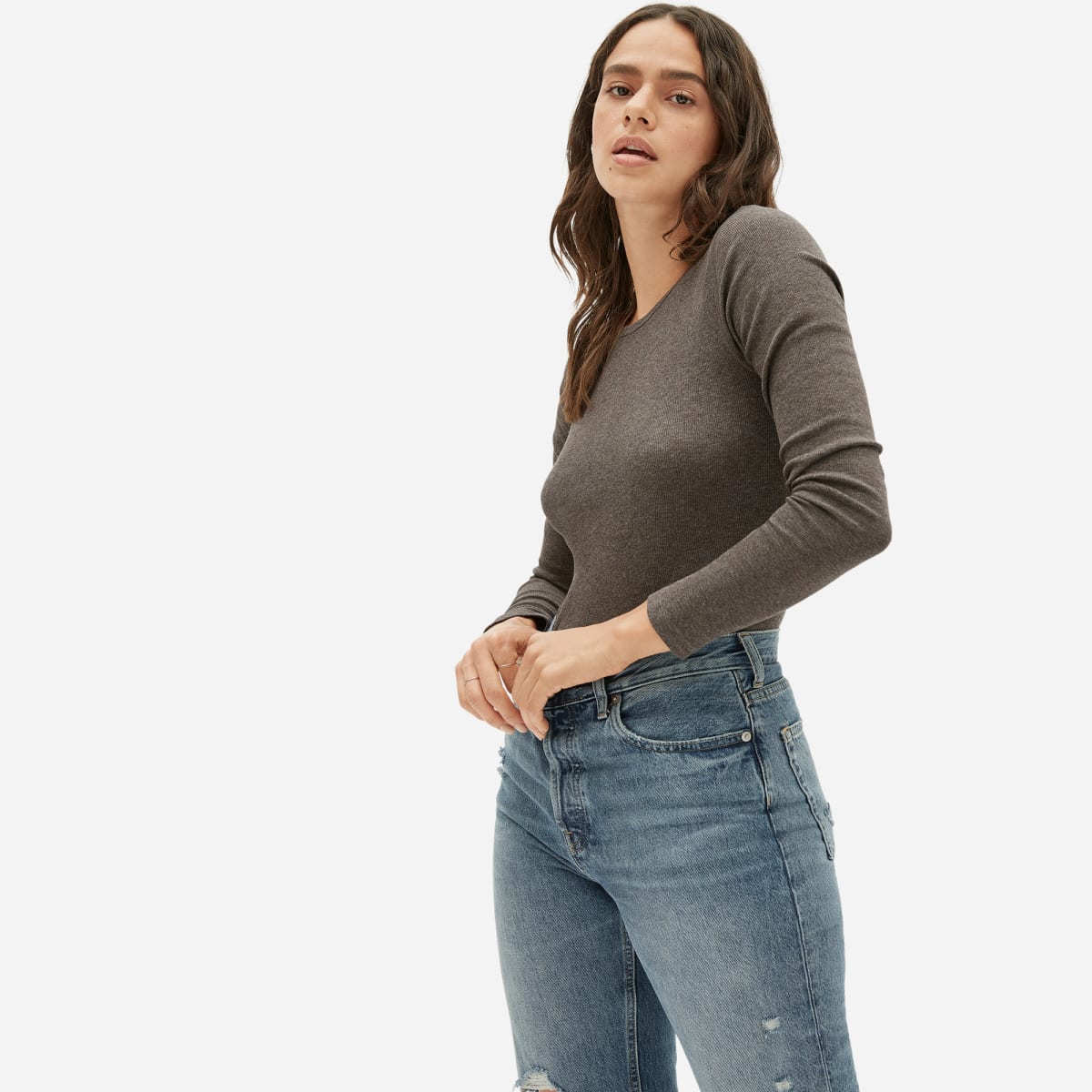 A long sleeve tee or 3 are the perfect layering pieces for fall and I wouldn't live without them.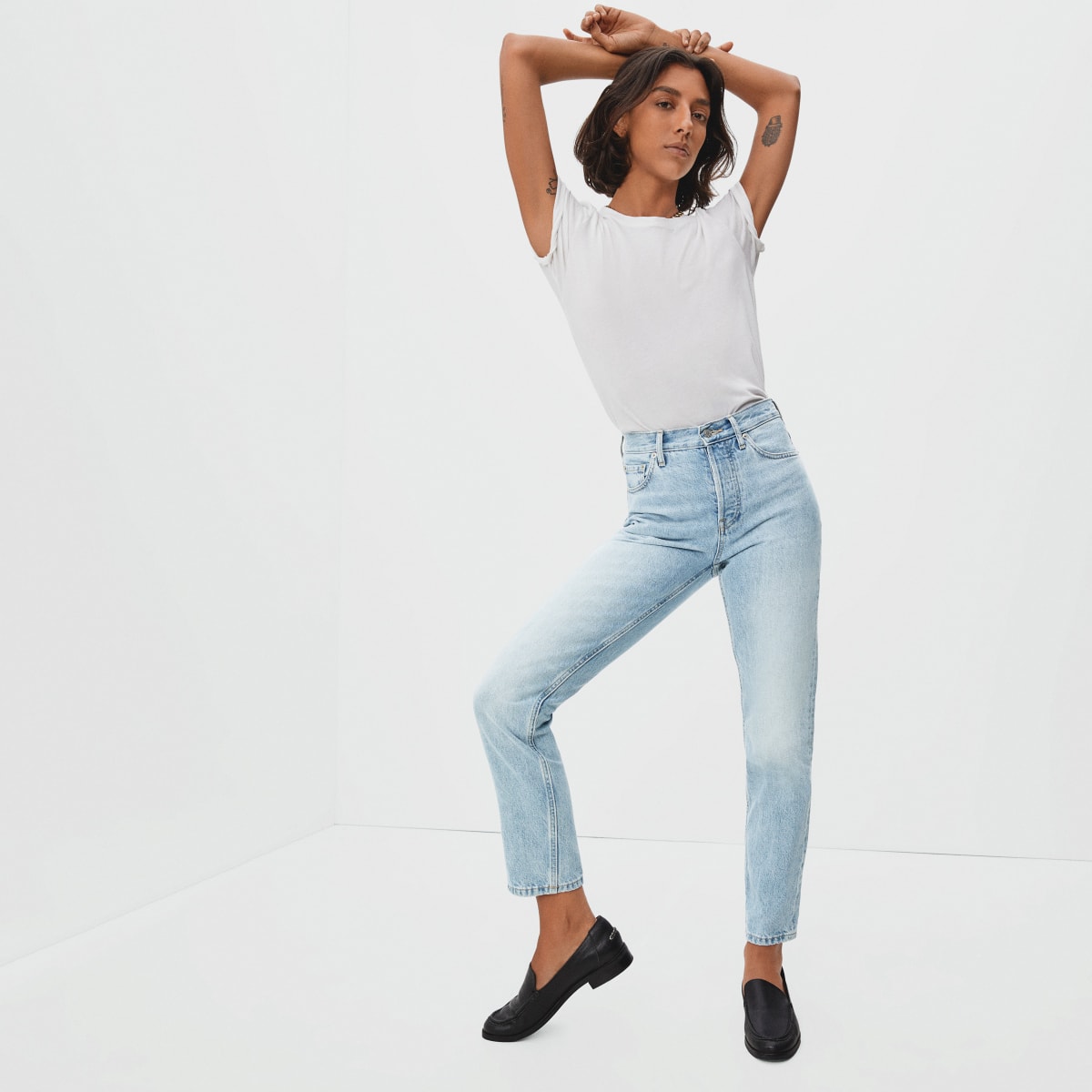 Even though it is fall a light colored pair of jeans is still essential and I love the wedgie straight cuts from Levi. They do a great job with their jeans!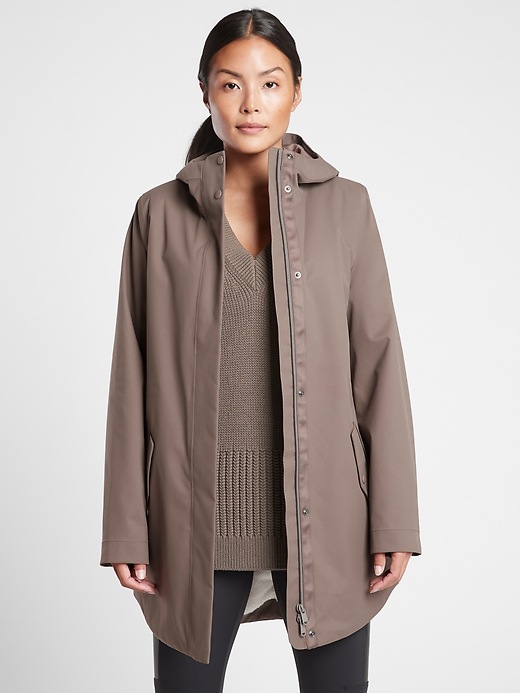 Fall is when the rain comes and so not to have a great rain coat is doing yourself a serious disservice. Weather shouldn't impede your day so getting a Waxed Cotton jacket is a wonderful thing to have. I have had mine from Bridge and Burn for over 6 years now.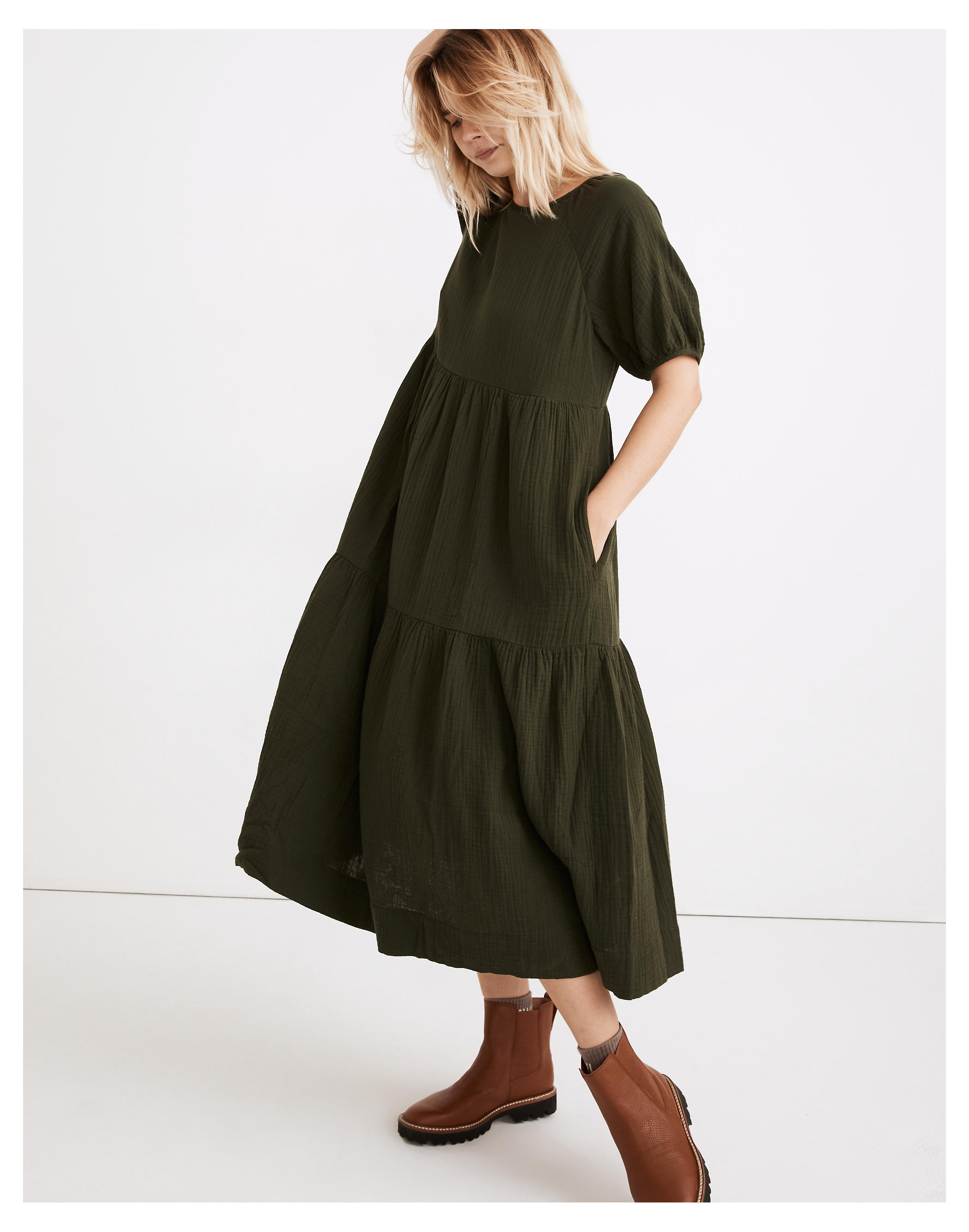 A great dress to layer with a sweater or under a jean jacket is a necessity during those still warm but cool days. I love Christy Dawn's dresses and this is one of my favorites.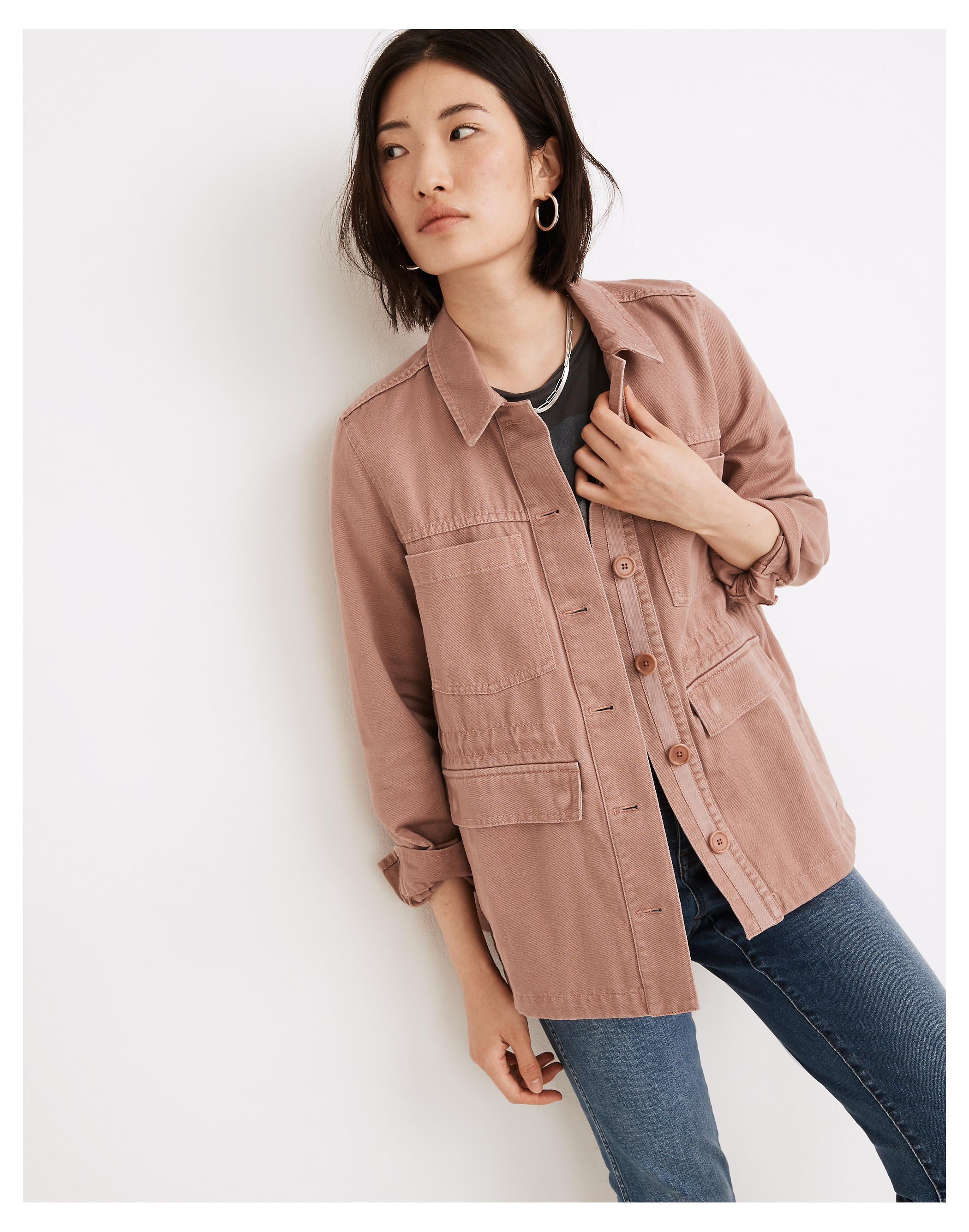 Just like a barn coat, a chore coat is essential. It acts as a heavy duty shirt over another shirt or turtleneck. I love having a coat like this in my closet for this season.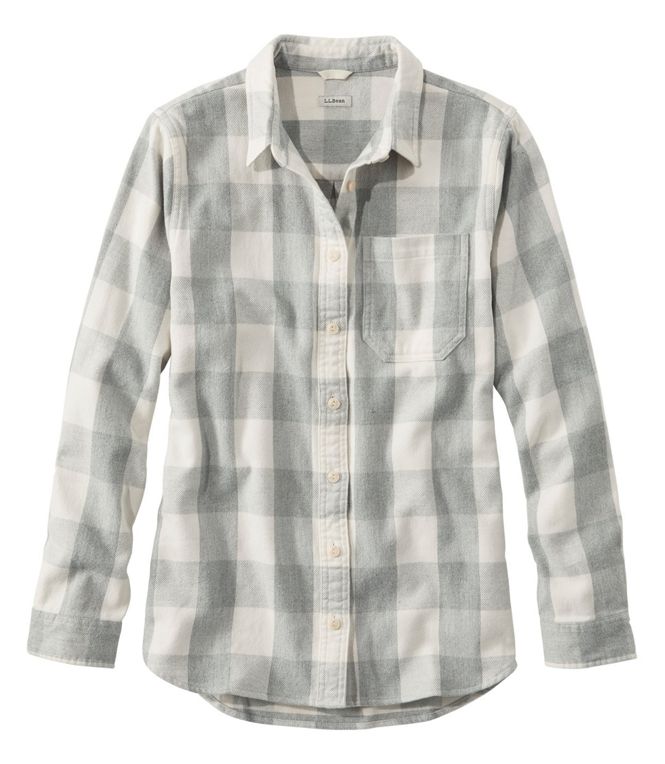 Tradlands hands down makes the best flannels. They are thick and wind resistant and not covered in funny plaids. The solid color is a great way to go with a flannel as it is completely timeless.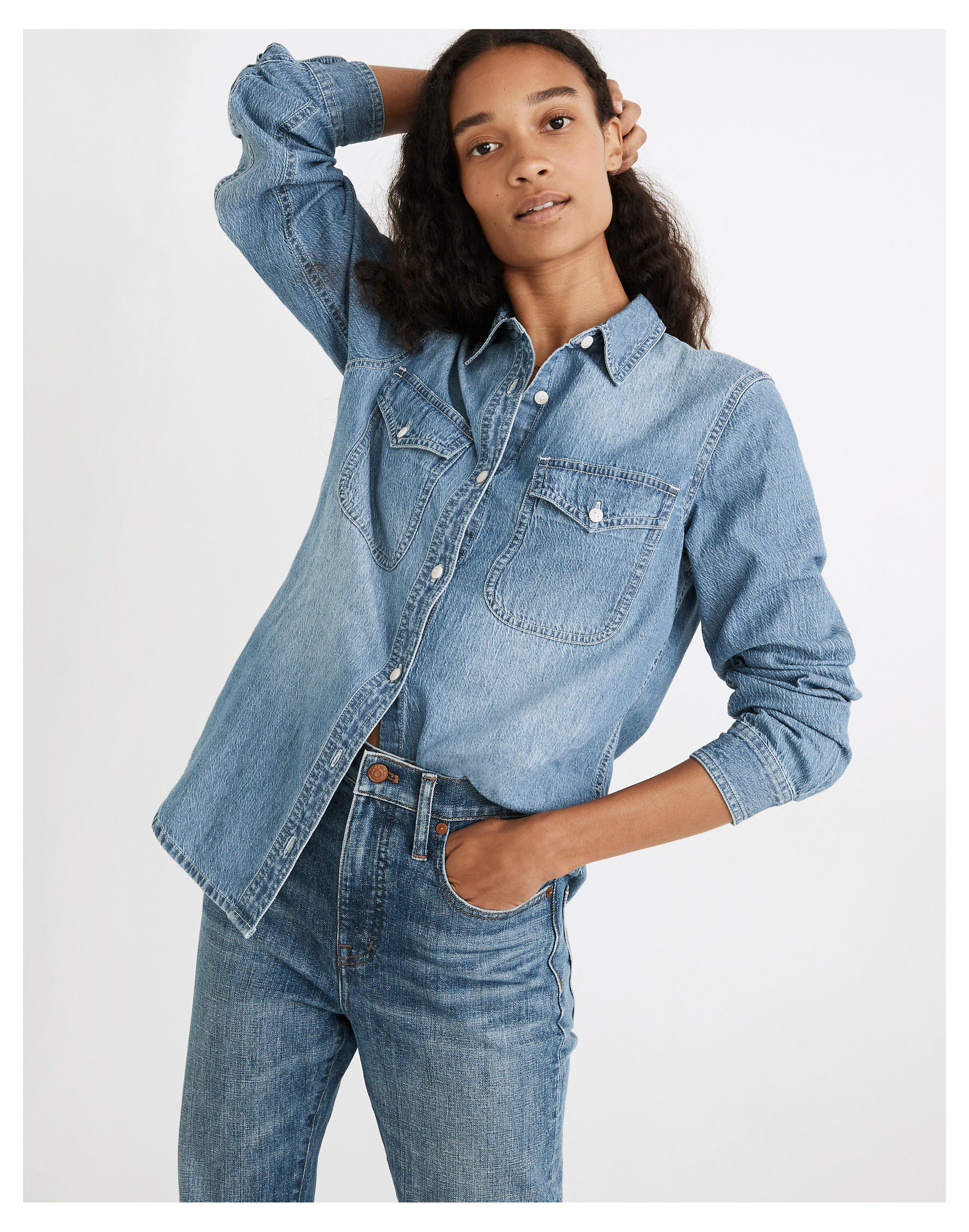 The classic and the necessary in every season.
I have a few color tees in my closet that coordinate with the other colors in my closet. Look for Hemp blend tees as they are strong and wash and wear really well!
Have at least one or two wool sweaters for fall. I love big chunky ones and always size up on them.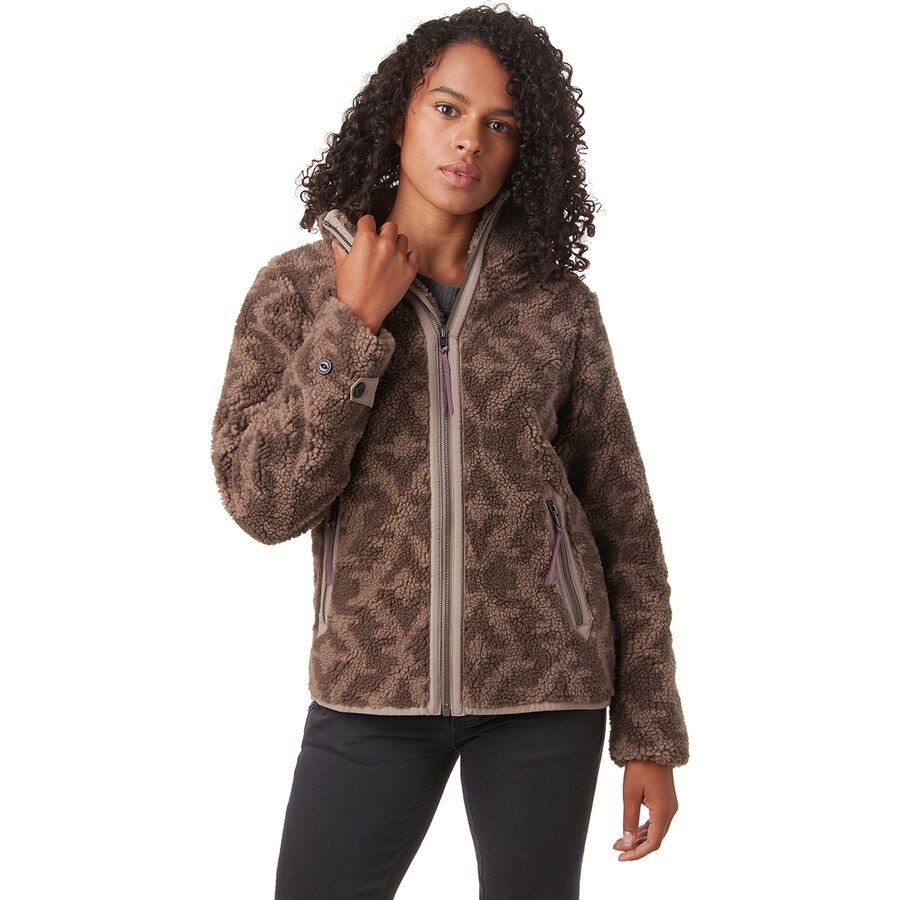 I always have a fleece jacket and I love retro fleece from Patagonia because it has wind resistant shields inside of it. It holds up to the elements.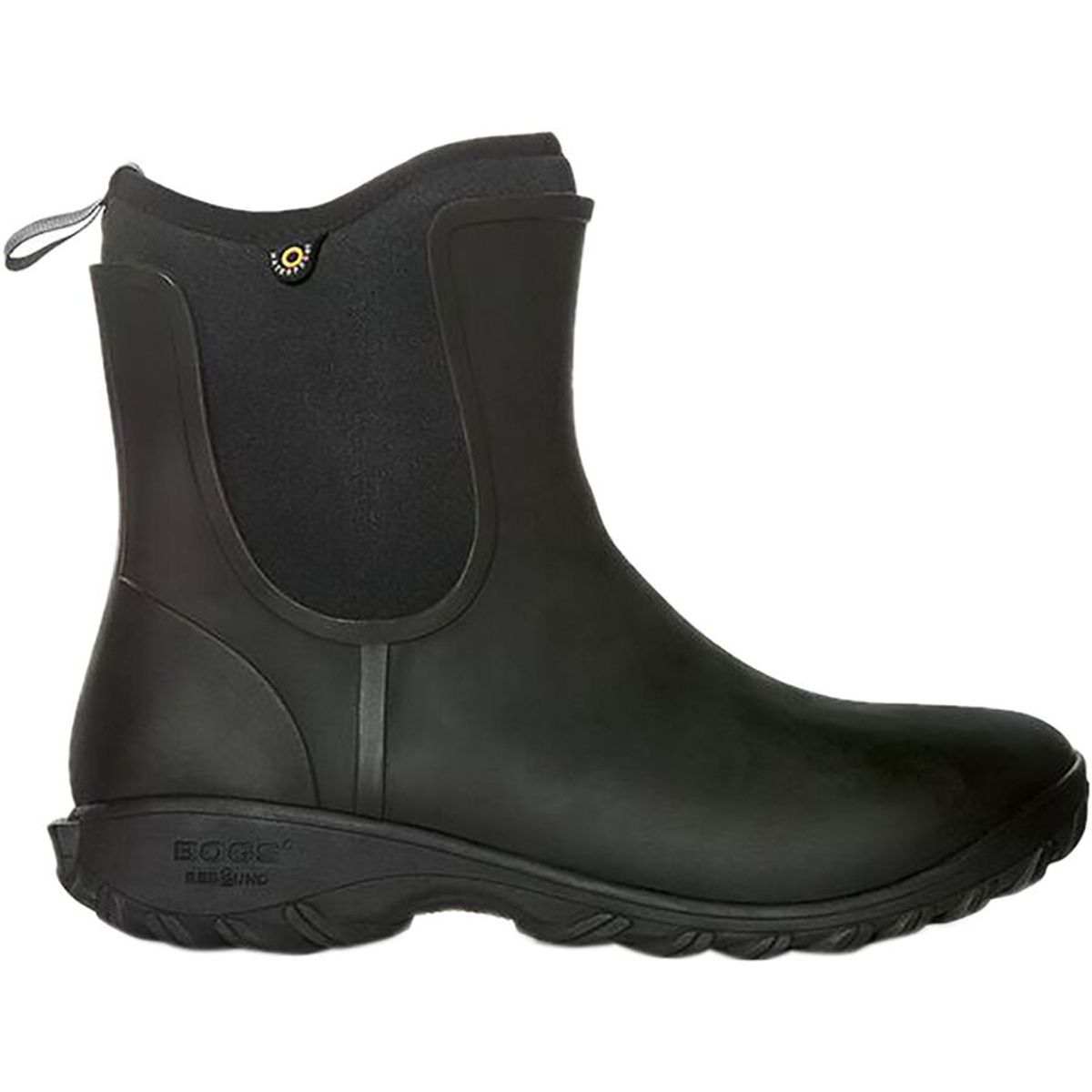 Yes it will be raining in the fall and yes you need a boot that can handle it. I have tall ones but I don't wear them as much as the short ones so I say these ones are more essential.
Since their isn't snow yet, enjoy it with some ankle high sneakers while running errands. These ones from Rothy are eco and sustainable.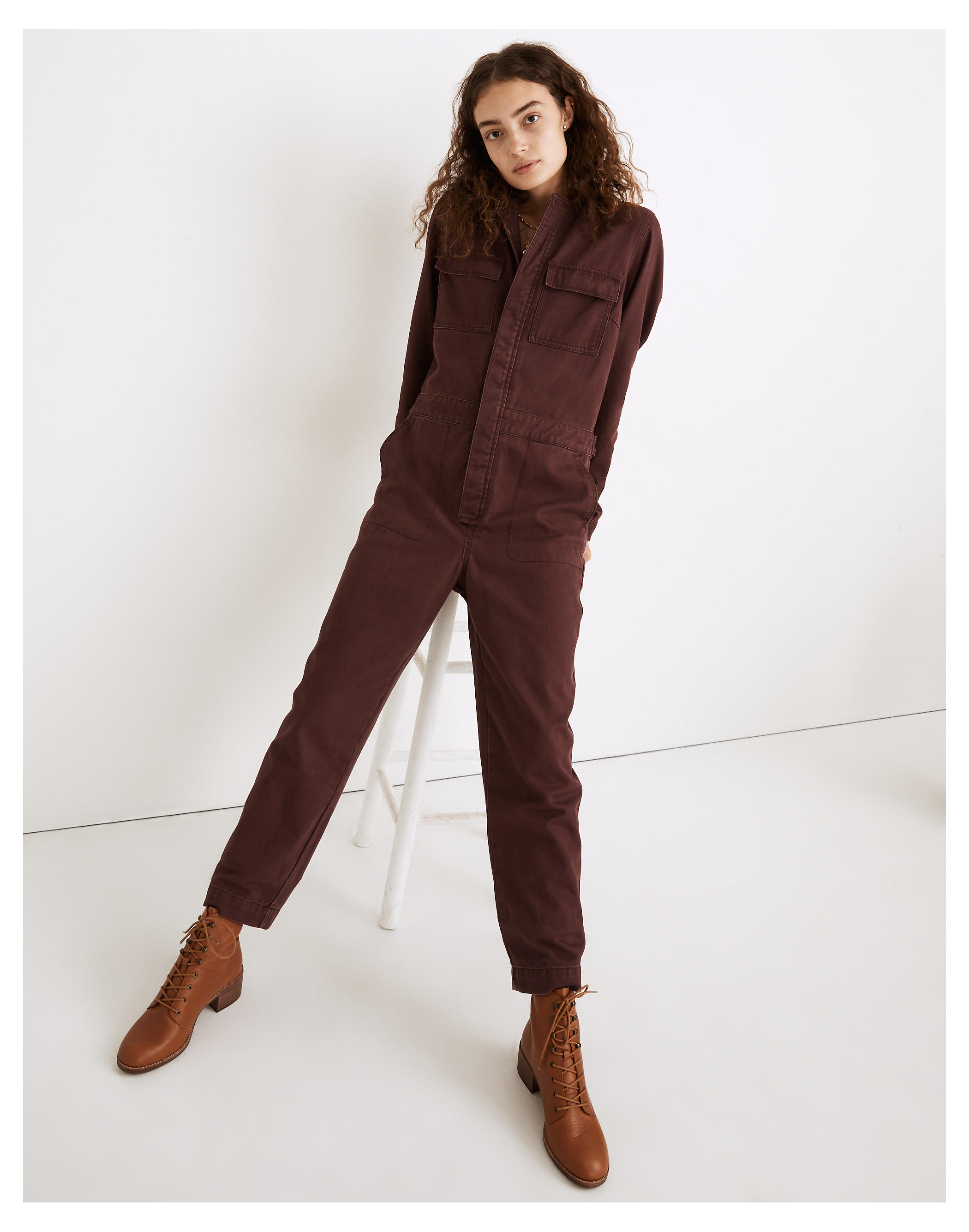 I always have a jumpsuit for fall. They are great to throw sweaters over and then have the rest of your outfit taken care of. Most of the time they can be warmer than a dress as well.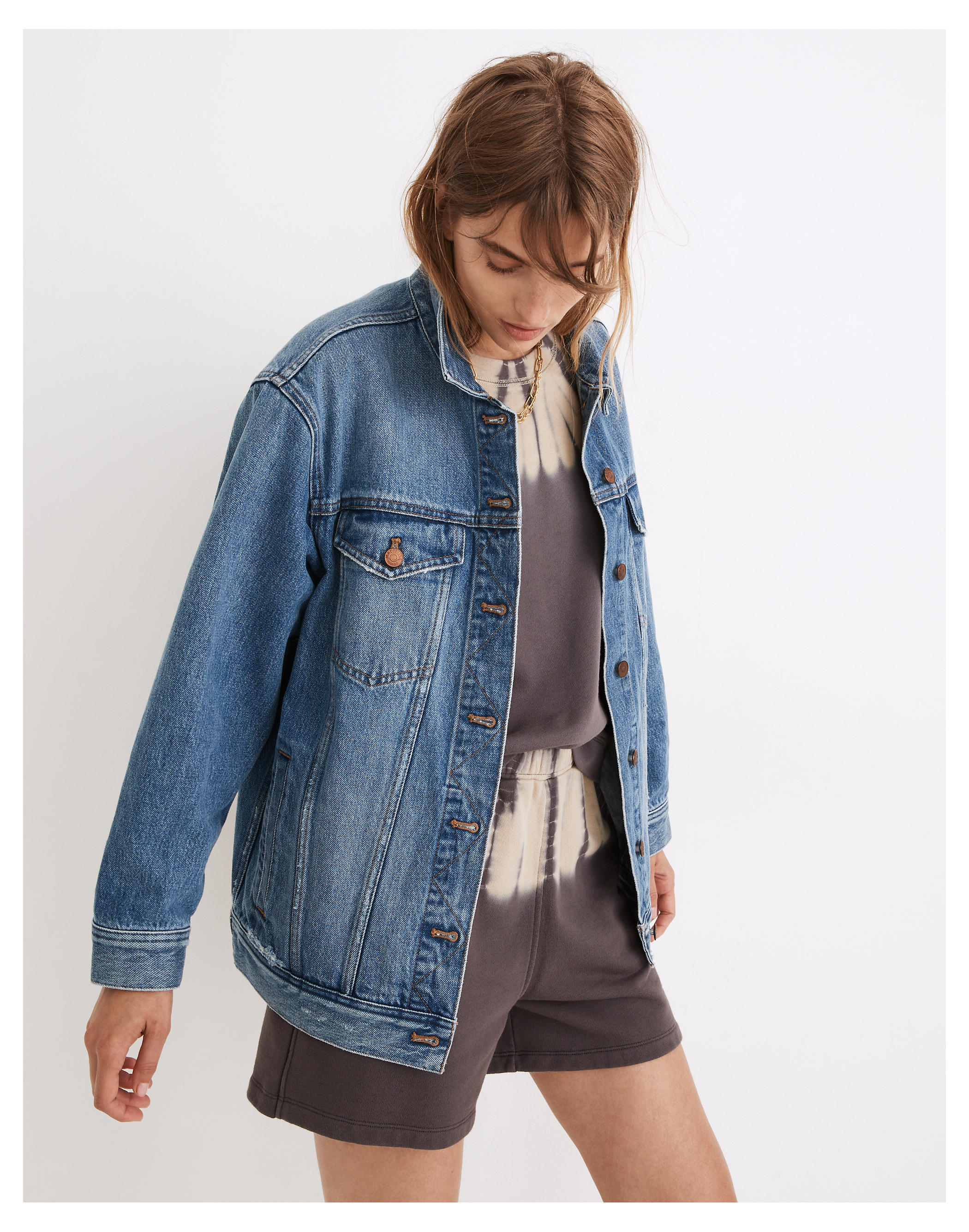 I call jean jackets the jacket of the north and a fall clothing essential because there is rarely a season where a jean jacket doesn't make sense. It is a near essential to our life here especially summer and fall.
So tell me what are some fall clothing essentials you have in your wardrobe? What do you swear by?
Want to read more? Here are few posts you may like: