I am going to give you one of the first photography lessons I give anyone who asks, "How do I make my photos better?" Which usually means, "How do I make my Instagram images better?" This really means, "How do I make the photos of the food I post on Instagram look better?" Which I am glad you asked…
I studied design, photography, video, multimedia, and more in college; but I really learned how to shoot food and people when I shot weddings in the summers in Traverse City. It really allowed me to understand how to quickly get the shot I needed before it was gone.
After a while, I started to notice a pattern with my own food photos and many of the food images I was Pinning. Inadvertently, it turns out the three natural angels we view our food are also the best for shooting. I would suggest beginning with these angles first then getting more creative.
Tips for getting great food shots
1. Use Natural Light
The best light is natural! To get that perfect sunset or sunrise, you should always look for a way to take pictures under the sun. These are called "natural" lights because they happen without any kind of artificial illumination; we just hope it's bright enough in your home so all those shadows don't show up on camera film.
2. Find the best light source
Taking great photos is all about finding the best light source and knowing how to use it. Try moving around in your home, especially if you have more than one room with different lighting conditions for when inspiration strikes!
3. Keep clutter to a minimum
Sometimes the background can be a little more interesting than your food. Try zooming in on what you want people to focus their attention on, rather than everything else around it!
Food Photography Basics 101 – How to take Food Photos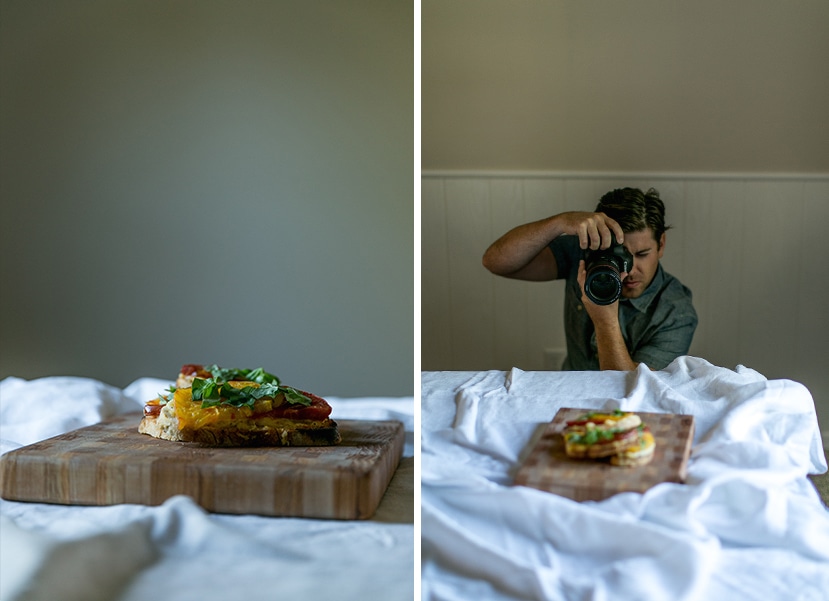 1. Angle 1 – The Low Angle
To get this shot you want to be eye level with the table top. This is great for dishes that have a lot of vertical layers, or a wine bottle that you want to clearly show the label. Many times this will be the angle of product photography images.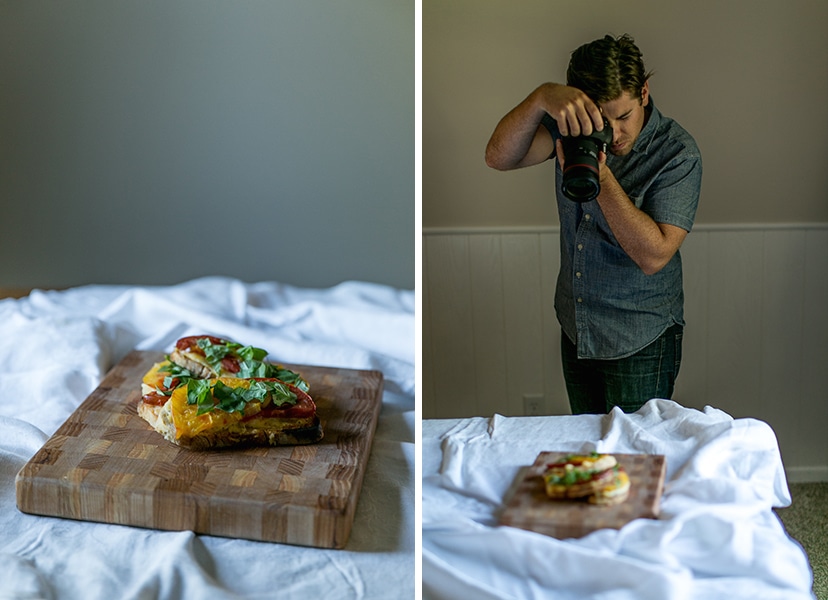 2. Angle 2 – The 45 degree
This is probably the most natural angle as it is almost exactly what you would see seated at the dinner table. This is great for giving a bit of perspective to a dish, without totally distorting the proportions. I also feel like the light and shadows fall at the most natural places at this angle.
Angle 3 – The Overhead
3. Angle 3 – The Overhead
We could also call this the Instagram angle. It is a classic way to show the entire setting of the table and the full layout of a dish. I love this angle when there are multiple plates on a table or when the background of the first two angles doesn't work.
Now there is no way I have found to shoot this angle without looking like a creeper, but that is the cost of a good photo. I do however use the "live view" feature on my Canon 5D Mark III to help me frame the shot and ensure that it is in focus.
Wrap Up… 
These are my three basic angles for getting the best food photos. I would LOVE to hear some of the go-to angles or shots you like to use! Have you ever done The Overhead at a nice restaurant? Come on, be honest…
If you found this article about food photography basics helpful, consider checking out these articles below –