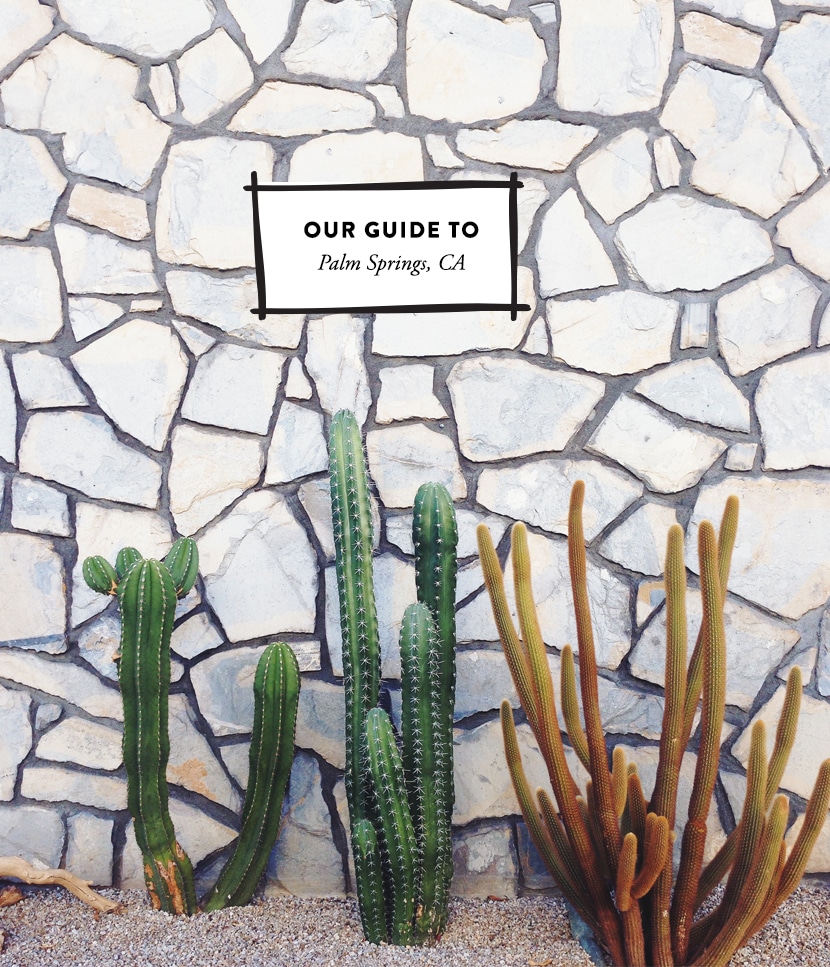 Every year that I have been to Palm Springs, I have always wonder what it is that people love doing when they are there. I have not found a ton of great guides, so I thought I would begin the conversation with my own guide. I am sure quite a few of you have been and have your own recommendations, so let's begin by sharing what we love doing when we are there.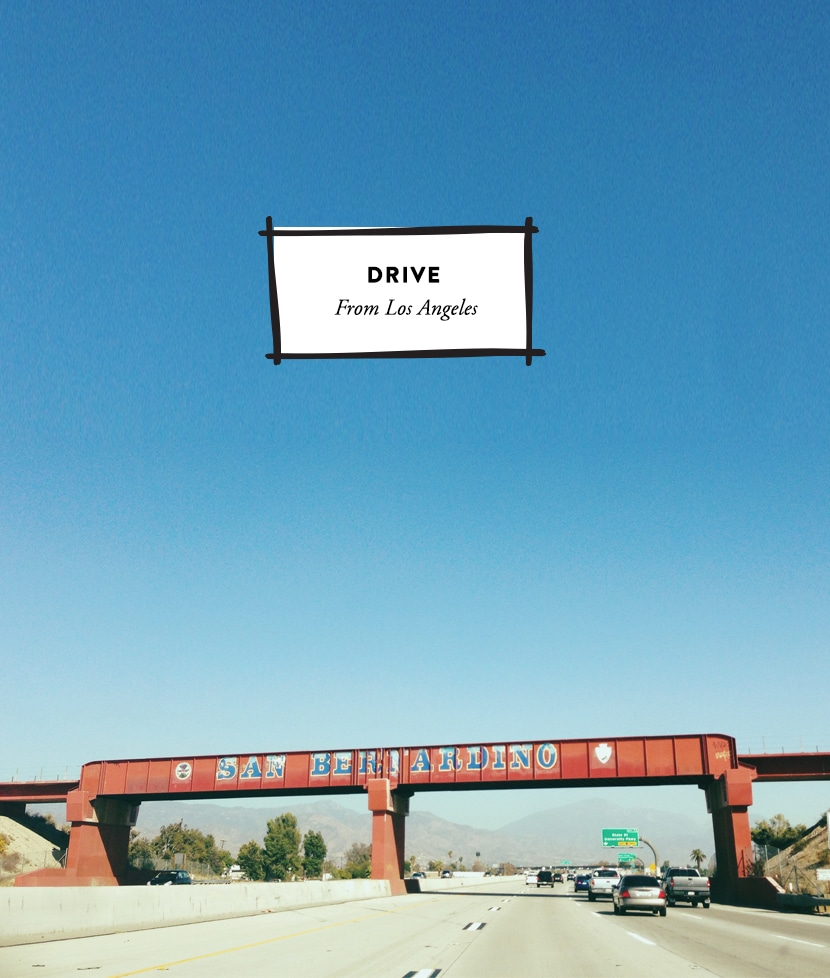 Drive From LA to Palm Springs, California
First off….getting there. I have flown into Palm Springs quite often on a great little hopper plane from LA, but honestly the two times I have driven have been the best road trips. So, though I 100% will say that the flight and airport are great options, I would suggest making the effort to fly into LA, rent a car, and drive east to this little oasis.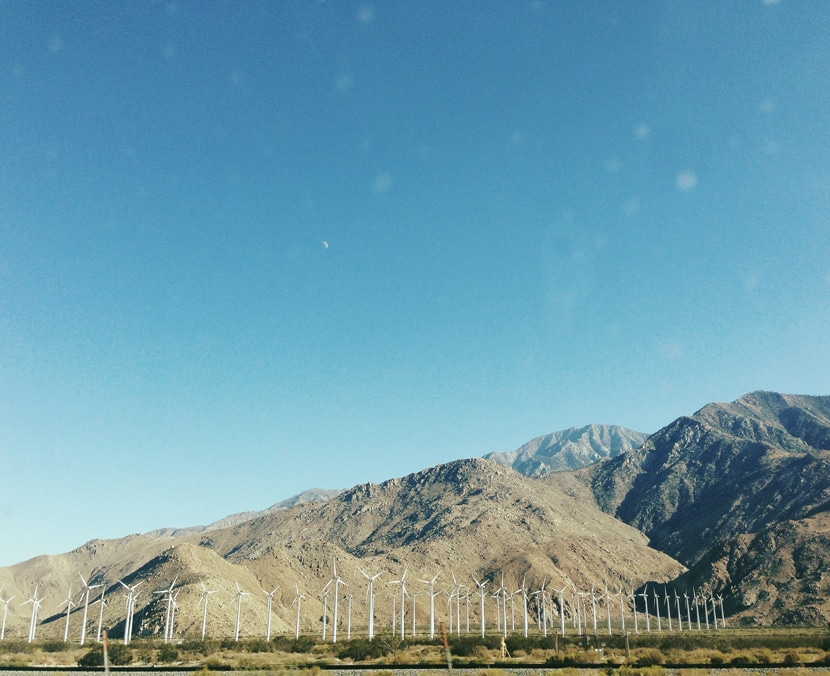 Though the traffic from most parts of LA to Palm Springs isn't always the greatest (it is usually best to leave between rush hours) you can make it out there in about 2 hours or less on a good day. We have been told by locals that Waze is the best app to use in the city to get around traffic, so I would suggest making that your guide for getting out of the city.
Once out and east of San Bernadino you land on the 111. It leads you right into downtown Palm Springs. You will know when you are coming up to the 111 from I-10 because of the windmills all along the horizon. Stop for a photo or two when you get off the 111. It is your first entrance into the desert and it needs to be celebrated.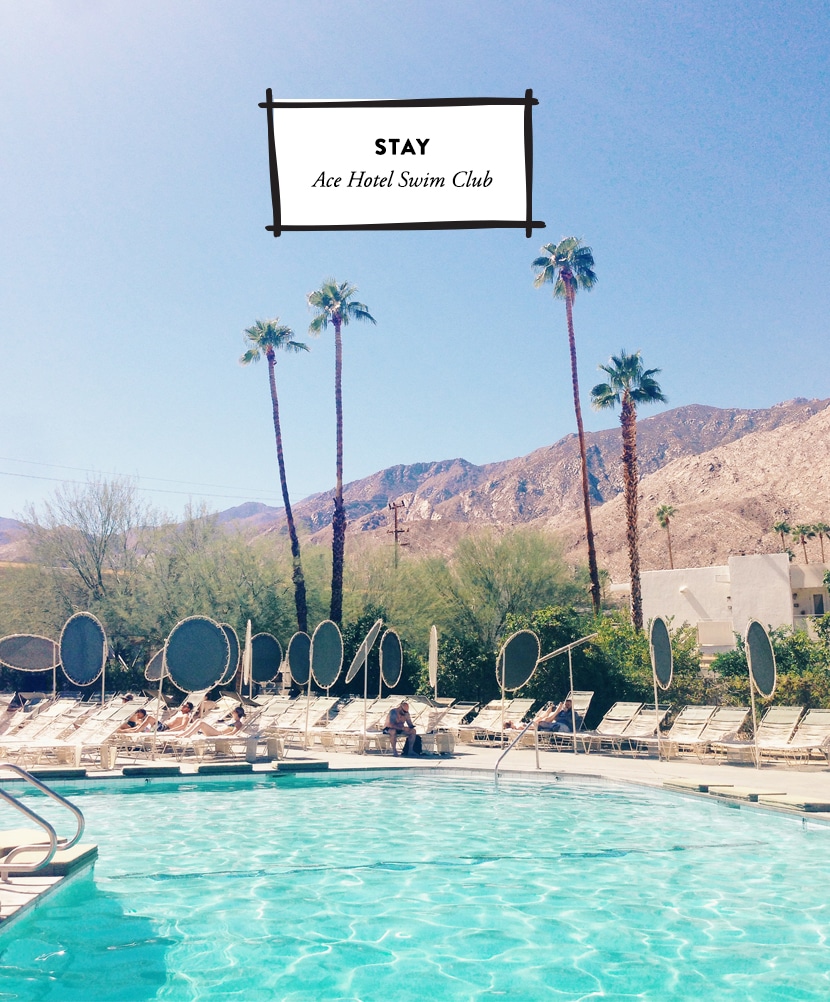 Stay at the Ace
There are a lot of great places to stay out in Palm Springs, but personally I love the Ace. It is very relaxed and begs you to just be you. On the weekends there are tons of great events going on such as great pop-up shops, bands, drum circles, and DJ's by the pool. It's more than you can imagine. The Ace Hotel collection is always a win, but this is still one of my favorites of them all. I love the energy and the people watching. The pool is always the perfect temperature and the waitstaff is always friendly.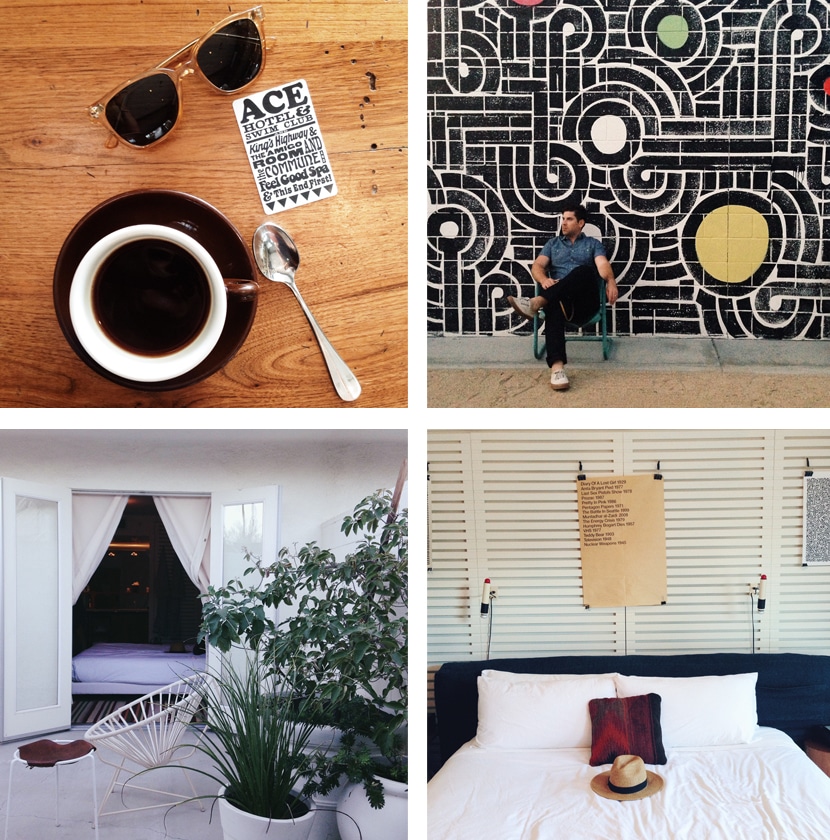 This time we nabbed a patio room. I felt like I was going to be splurging, but it was truly very reasonable for Palm Springs. Every morning we ordered breakfast to our patio and just enjoyed hanging together and planning our day. In the evenings we would just hang out and listen to the music from the pool and chat about life. It was so relaxed and little to no expectation. It was perfect for getting away from it all for a little while.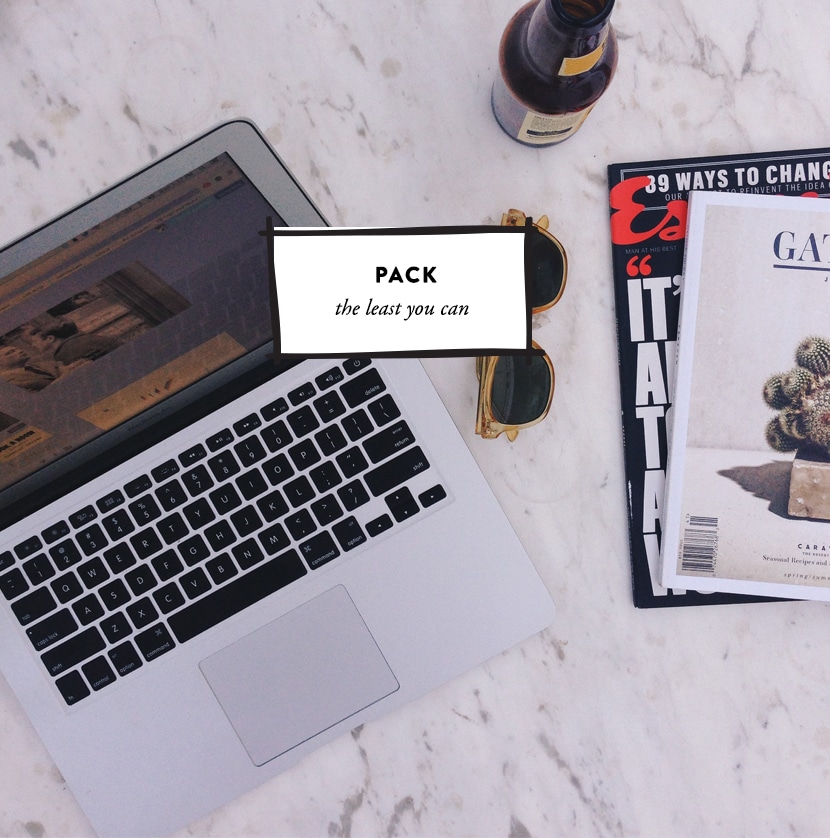 Pack the Least You Can
You are going somewhere warm so you don't need much. Take a backpack with a bathing suit and a few dresses and a sweater. You shouldn't need much more for your time relaxing by the pool and exploring the desert.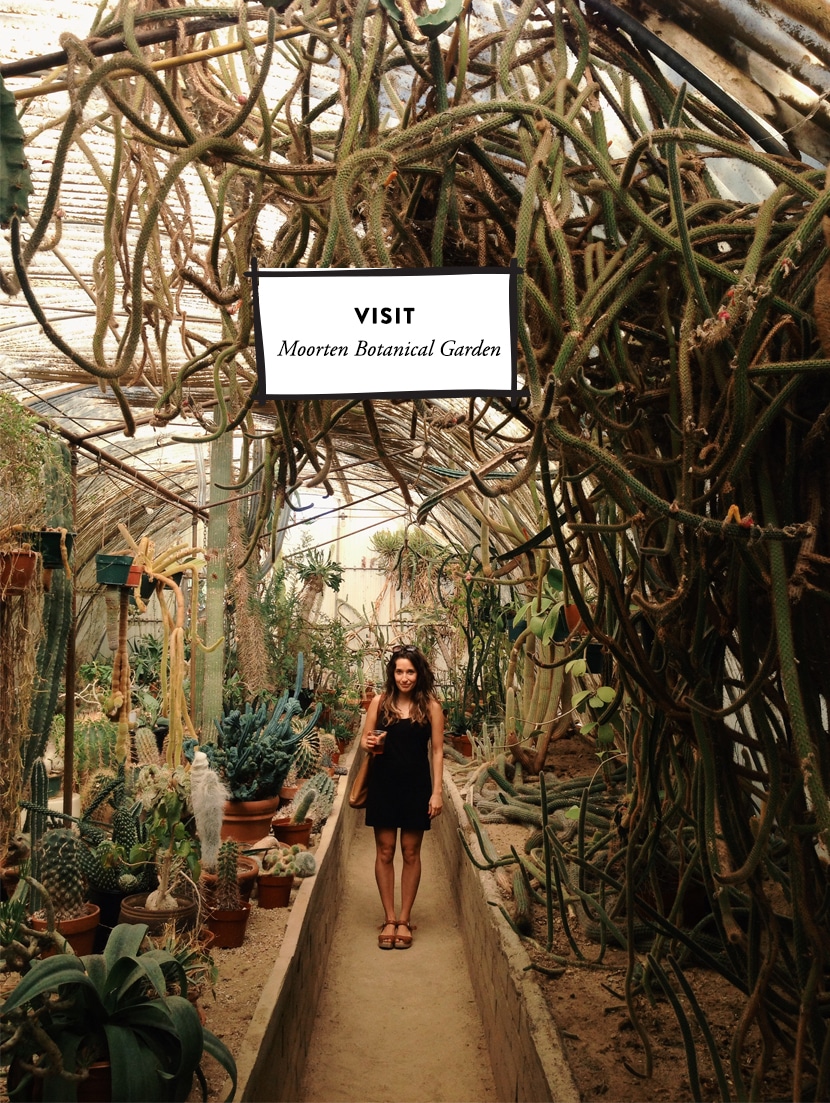 Visit Moorten Botanical Garden
There are some real treasures in Palm Springs and I feel the Moorten Botanical Garden is one of them. I still cannot get over the light in the cactarium. Pay the $4 and wander through this maze of succulents, palms, cactuses, and desert foliage. It is a gorgeous experience and so inspiring.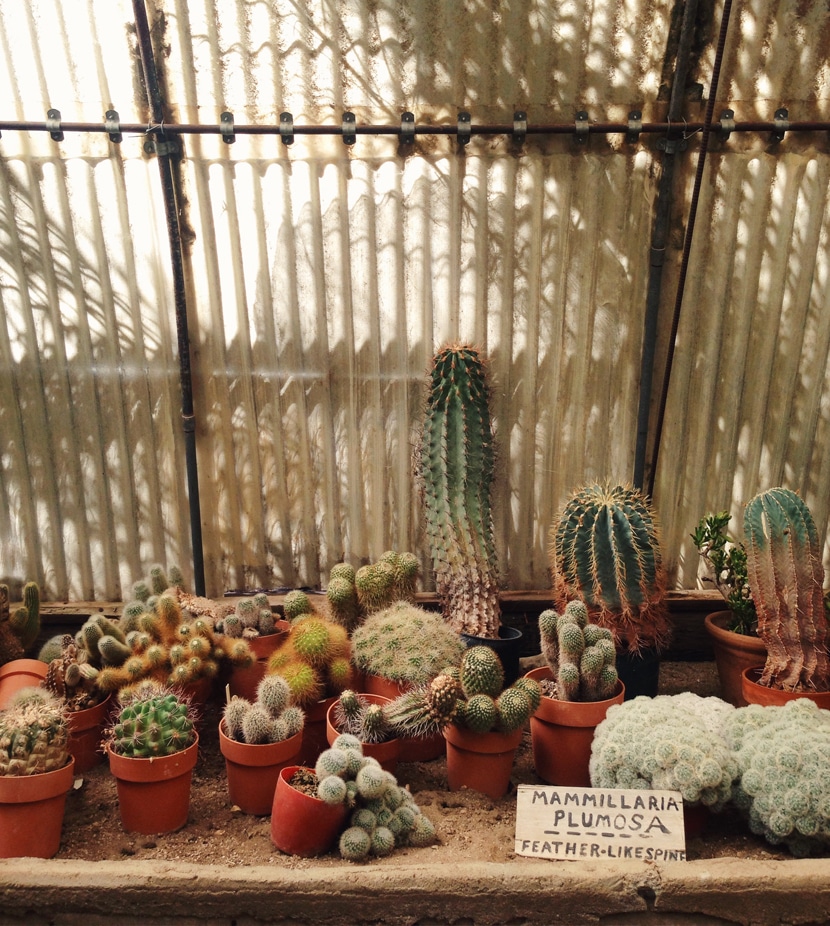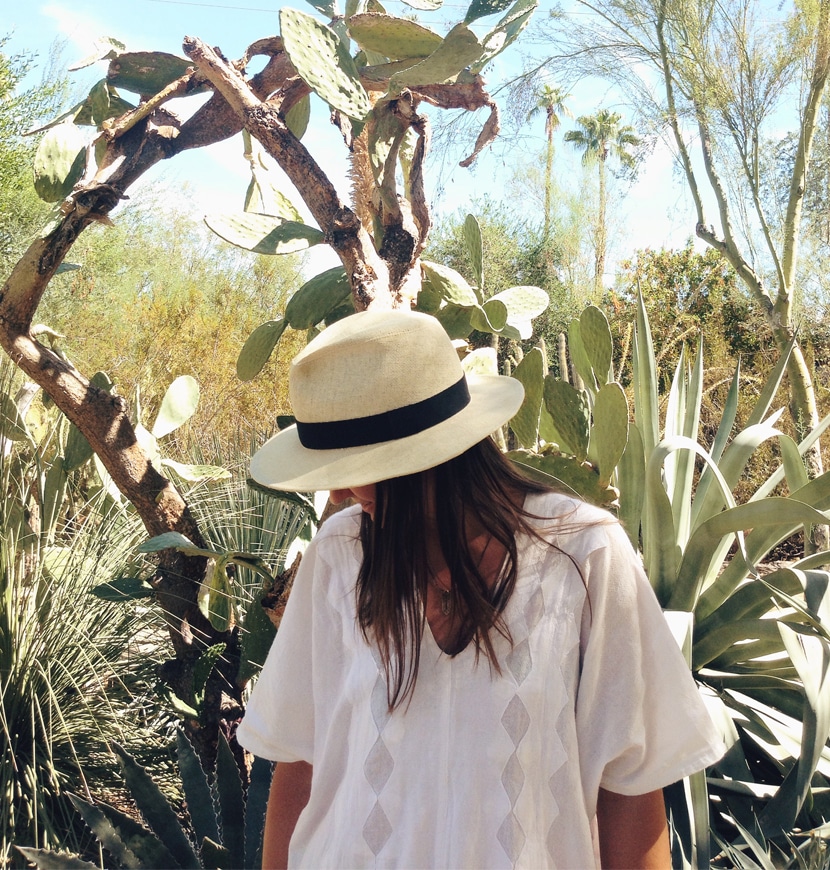 A few of us from Designervaca headed there and had the best time snapping photos and dreaming of our ideal gardens and office window boxes.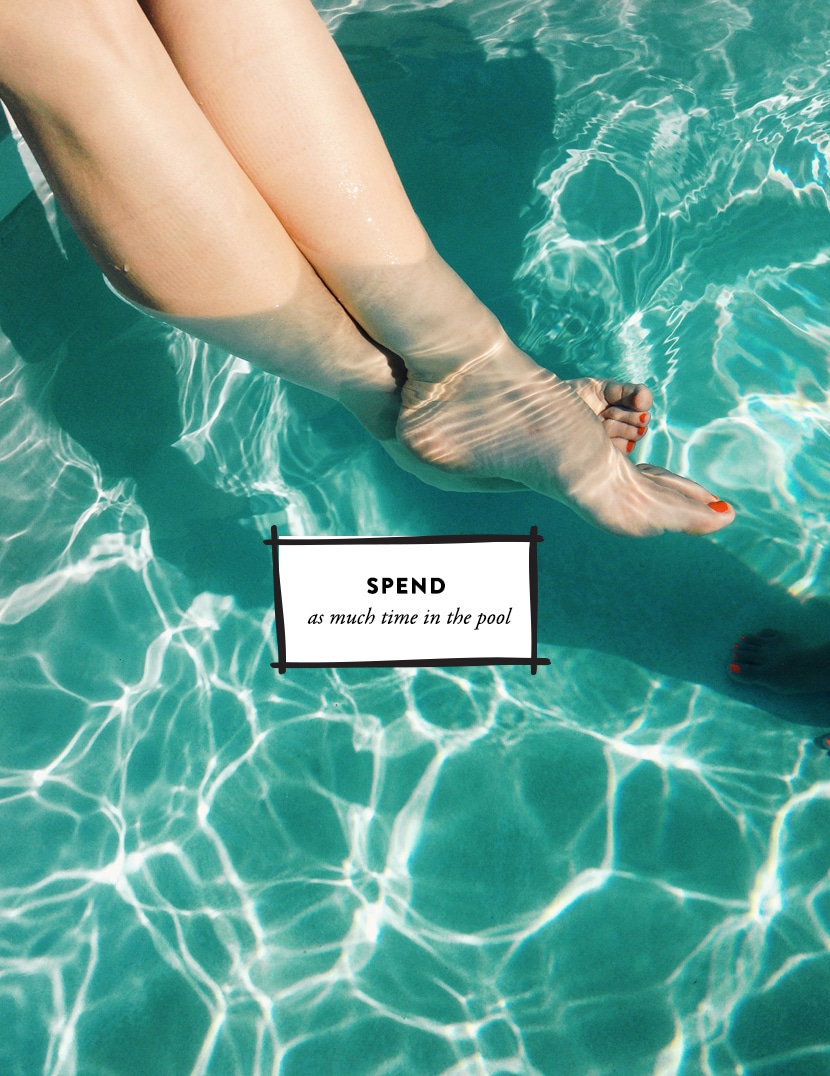 Spend as much time in the pool
It is hot HOT in the desert. If you do adventure then go as early in the day as possible and then head back to your room, make a quick change, and beeline for the pool. Spend the day with your toes dipped with a great beer or cocktail in hand and the desert heat won't feel so intense. Make sure to wear sunscreen and maybe even a hat. The sun is not too friendly to those who burn easily.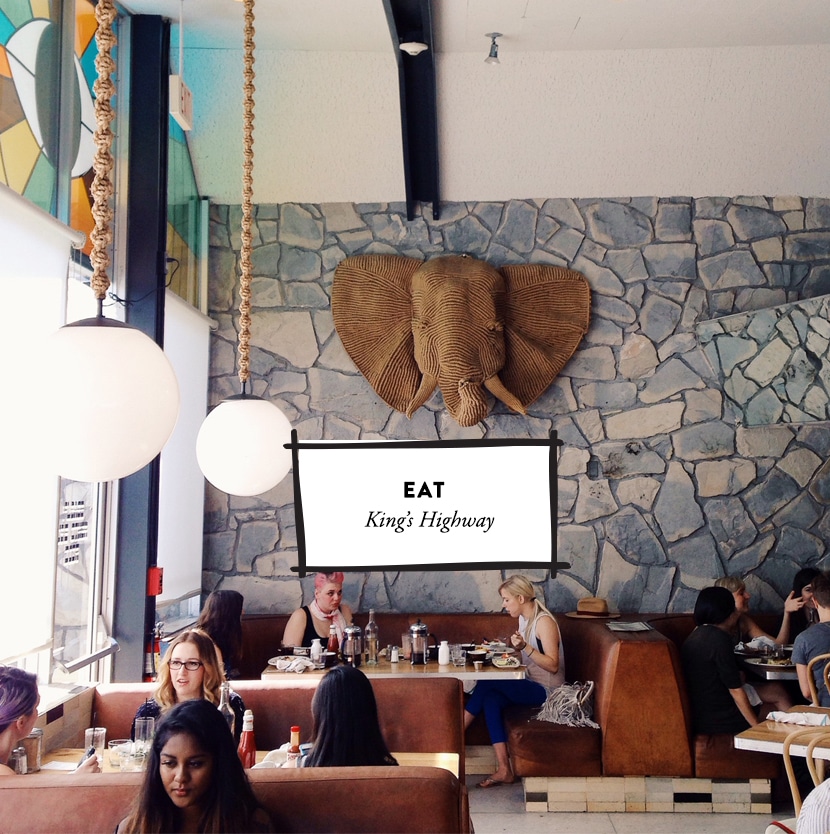 Eat at King's Highway
Whether you opt to stay at the Ace Hotel or not, make sure you at least have a meal at King's Highway. Not only does the decor feel exactly like a modernized version of an episode of Mad Men (you know the one where he goes to the diner?), but it also is pretty darn good! I am a big fan of breakfast or a light lunch. Favorites? Their smoothie never disappoints, but make sure you get the fish tacos and the cotija corn. Thank me later.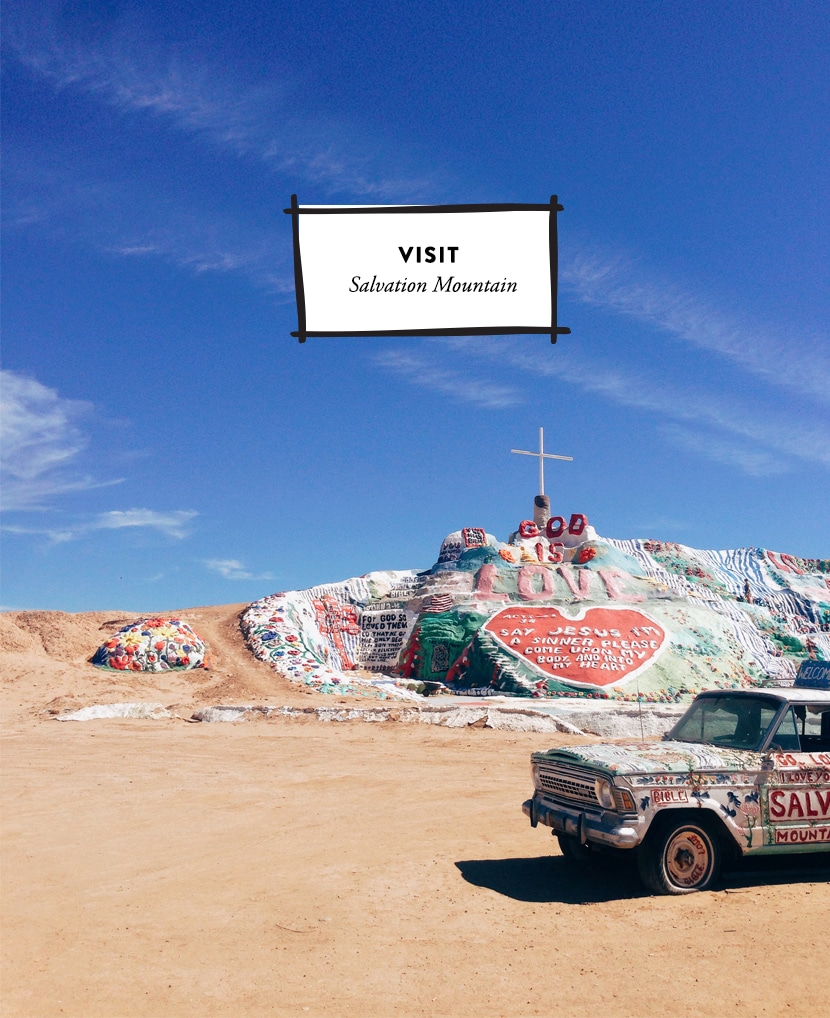 Visit Salvation Mountain
This year I made the priority of going to Salvation Mountain, and though it is over 115 degrees out there (at one point felt as if I was going to pass out), it was an incredible thing to see. As one of the largest pieces of Folk Art in the world, the mountain was created as in installation by Leonard Knight and can only be appreciated by experiencing the work.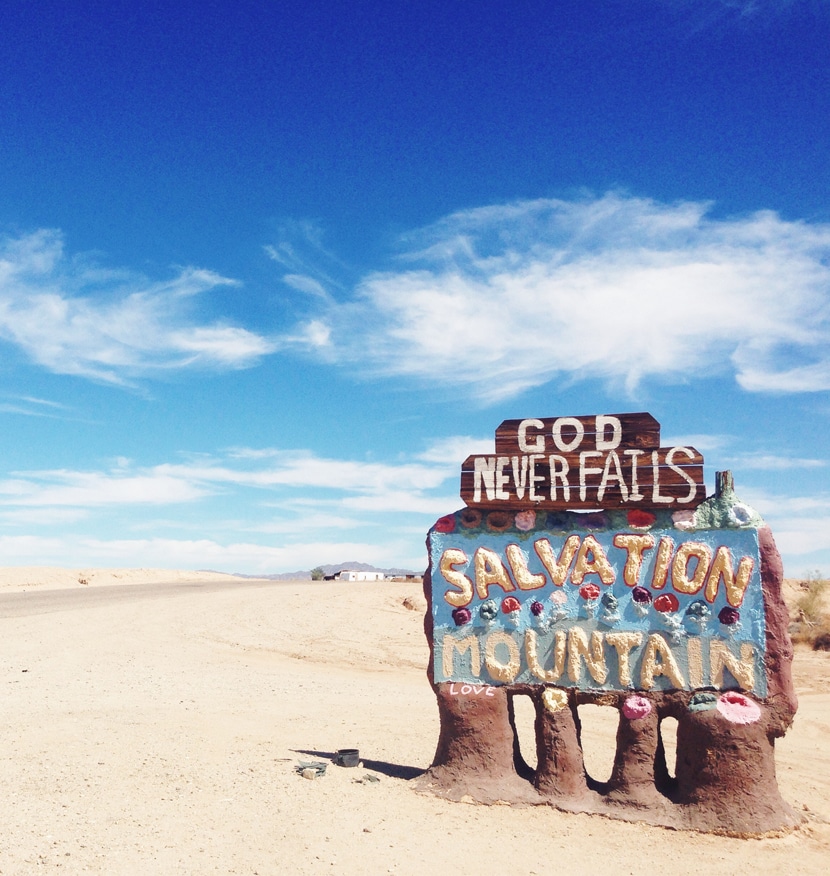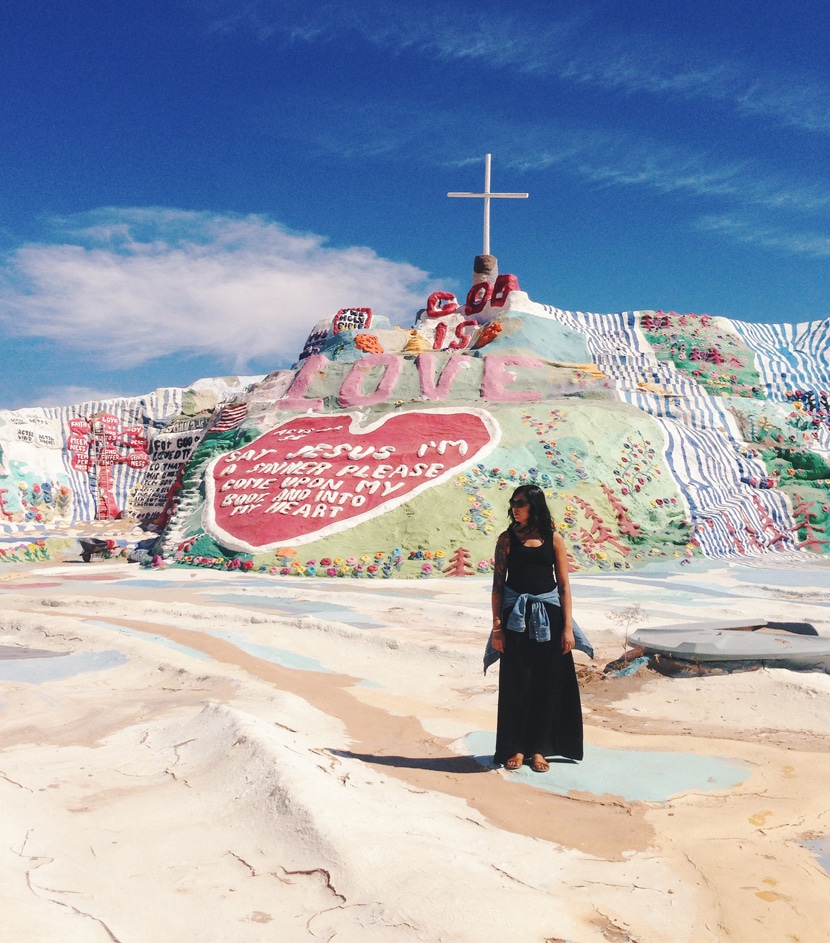 Leonard maintained and built the piece beginning in 1996 as a monument to his faith. He always allowed his faith to take him wherever it would in his life. What resulted was spending the remaining part of his life building the piece and inspiring thousands to create what they love. He recently passed away and the monument and art is being maintained by volunteers and donors.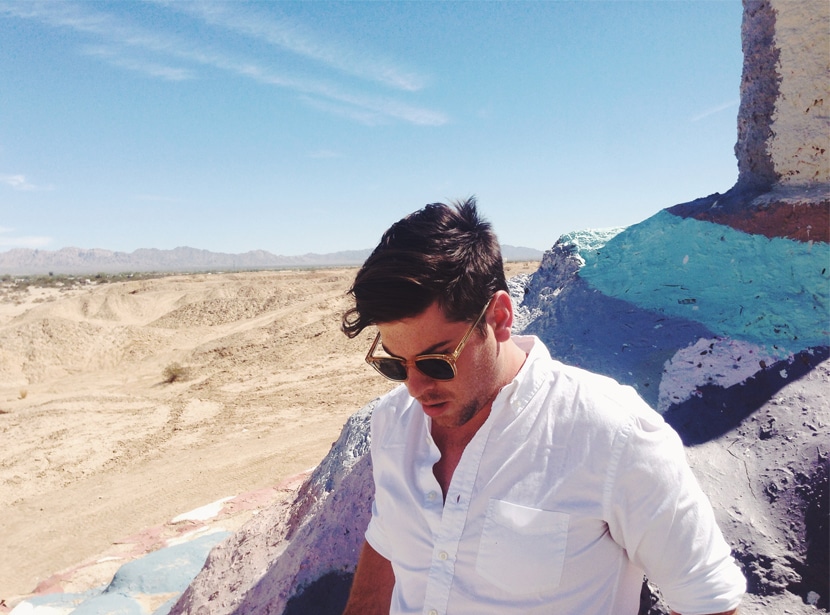 Minor tip: No one shows this part on instagram or blogs, but you will go through a small town called Niland before you get to Salvation Mountain it is another world there. Think ghost town meets border town.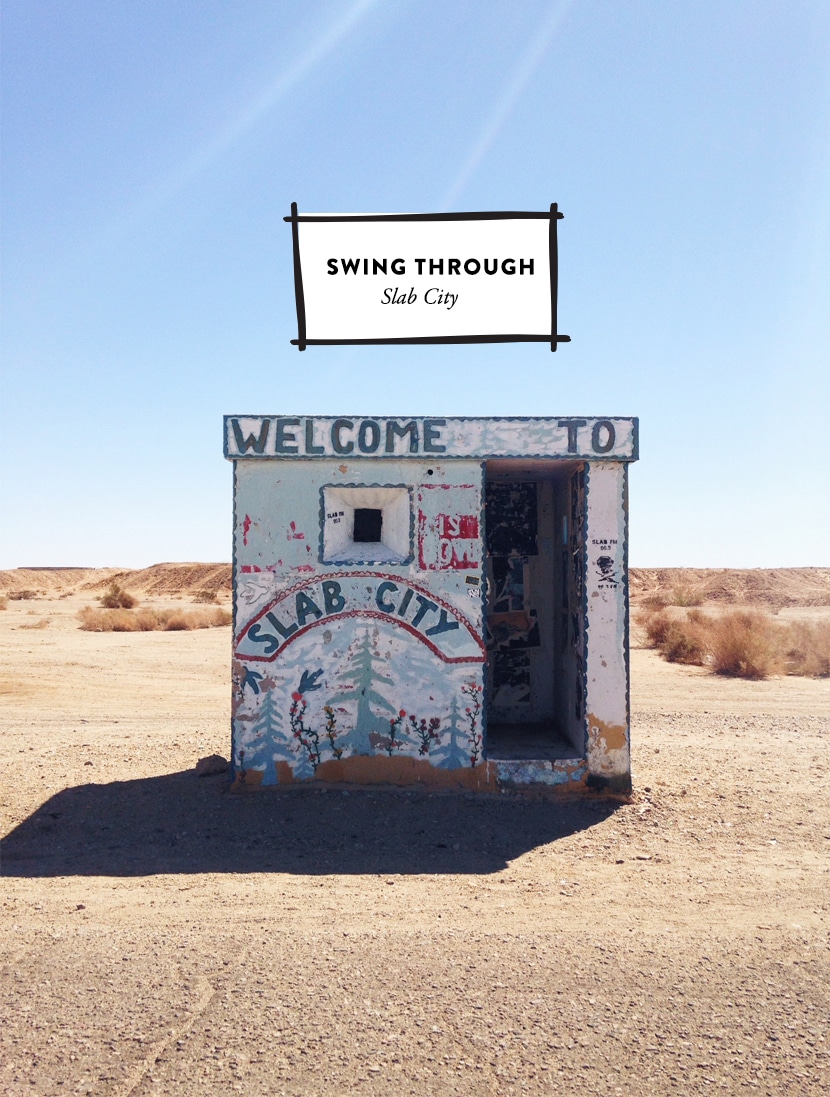 Swing through Slab City
After you swelter out on Salvation Mountain, hop back in the car and keep going on the road past Salvation Mountain and drive through Slab City USA. It is one of the only places in America where you can truly live off the grid. The area is mostly inhabited during the winter months by snowbirds and other desert animals. A lot of people come here to live a life off the grid. The area has no electricity, running water, sewer or toilets. The town is right by East Jesus which is an experimental art community that began in 2006. The small area of Slab City is a refuge for artists and musicians looking to create without borders and minimal expenses.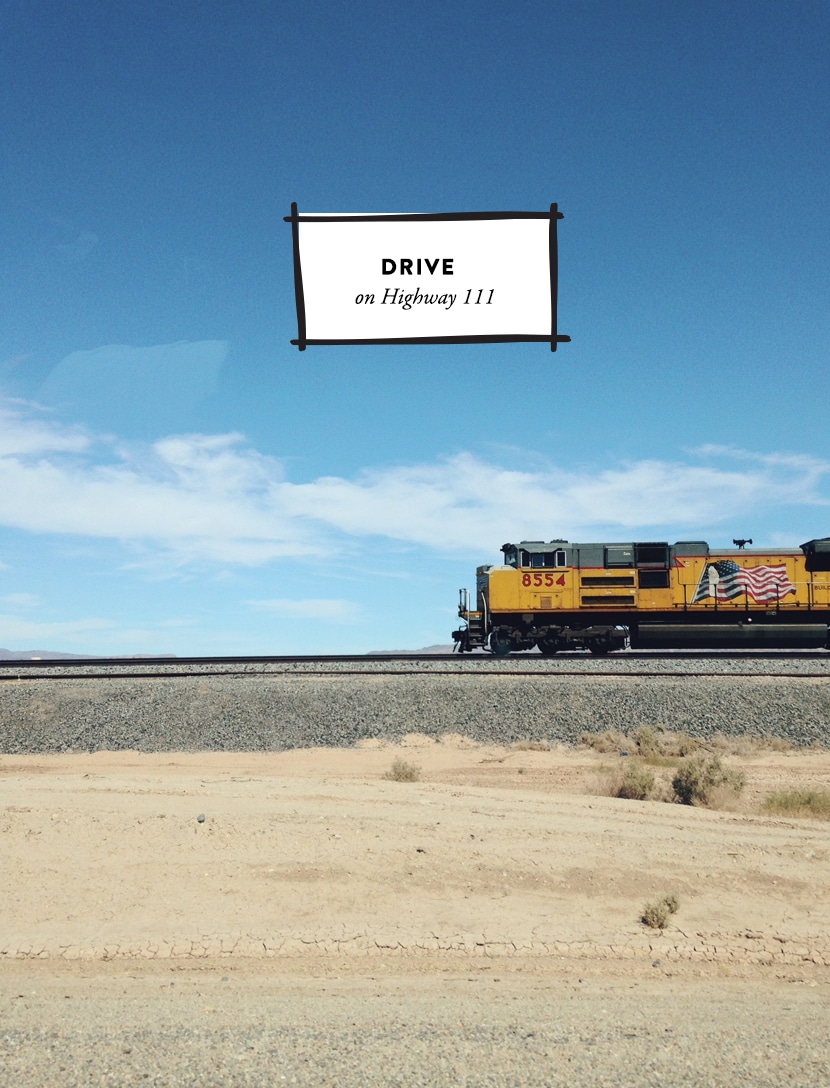 Drive the 111
Once you make the plan to head out to Salvation and Slab City (did I sell you?!) make the plan to take 111 from Palm Springs to Nilland. The road rides along Salton Sea (learn more about it here…SUPER interesting). The view is gorgeous on a clear day and the landscape truly takes on the desert scene. Race alongside the trains as you cruise. Have your camera ready. Life out here is very different than the cozy and quiet life in Palm Springs and Palm Desert. Make sure to have a good playlist…my choice is The War on Drugs.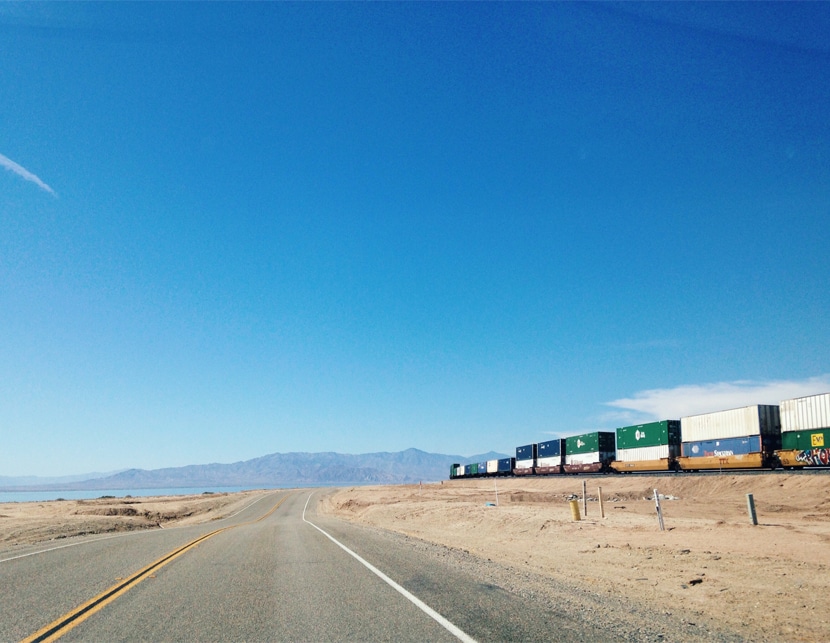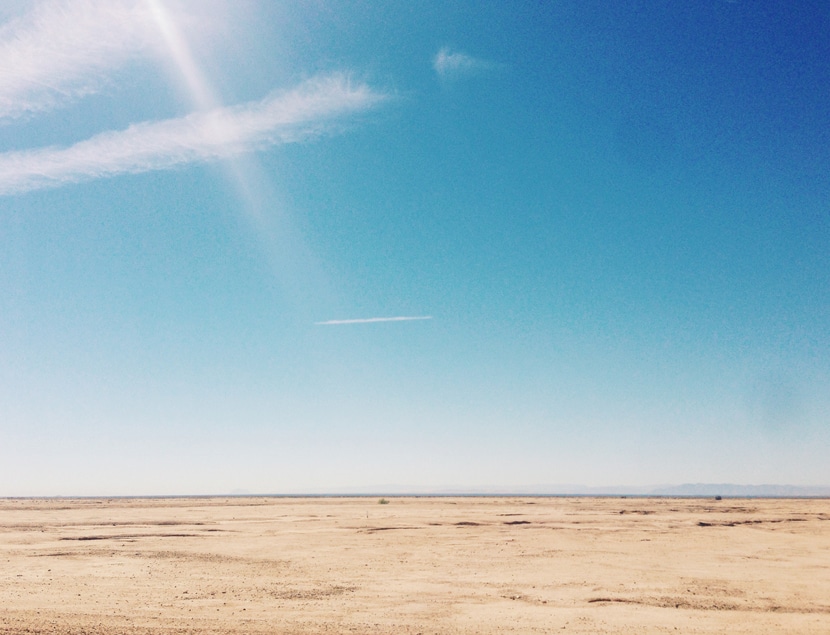 Minor tip: You will go by border control. Do not freak out; you didn't go to Mexico, but you will go back through. It is most likely not an issue, but I was super confused when we drove past.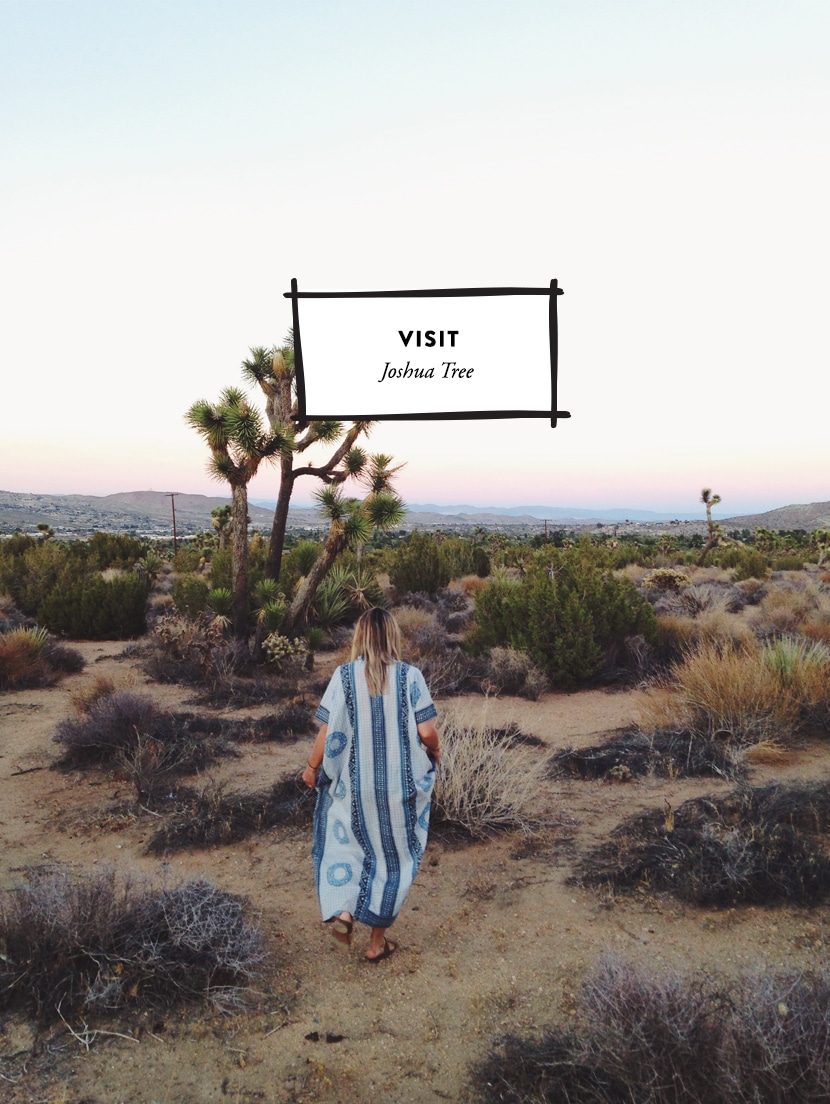 Visit Joshua Tree
The first time I came out to the Yucca Valley area I came to Joshua Tree and camped. It was one of the most amazing and random trips I have taken, but it forever embedded this unique landscape into my soul. Since then I look forward to each time I get a few hours out here. The area up in Joshua Tree is very different than Palm Springs, though only 40 minutes apart. Make a trip of it and head out into the desert, do some two-tracking, and climb some rocks. Watch out for rattlers and other desert creatures and make sure to bring lots of water. You will never experience another place like it in the world.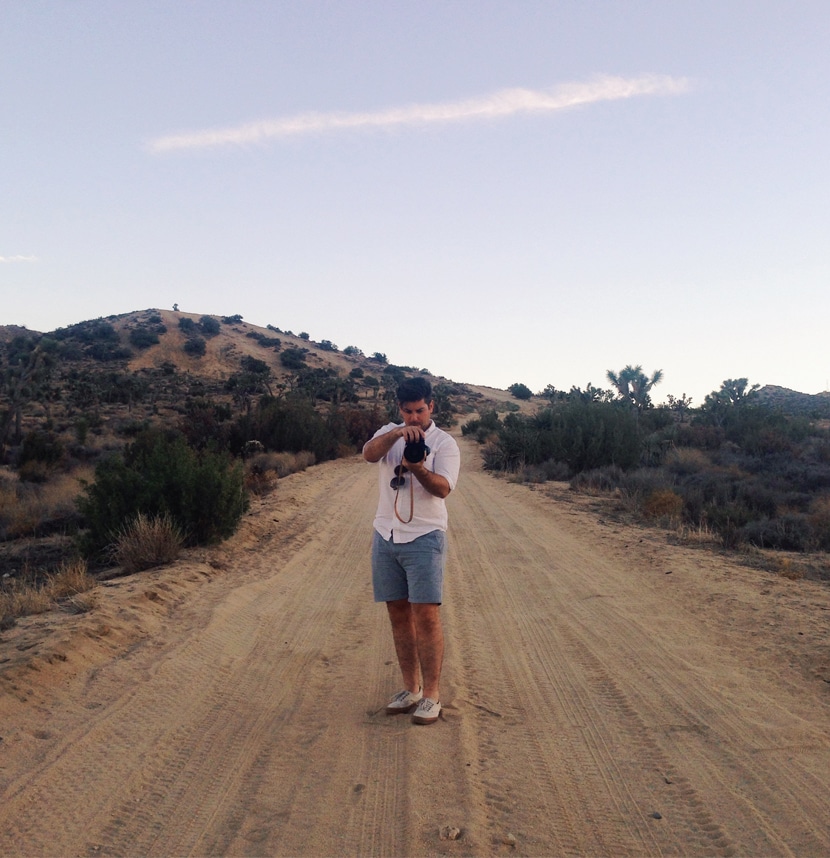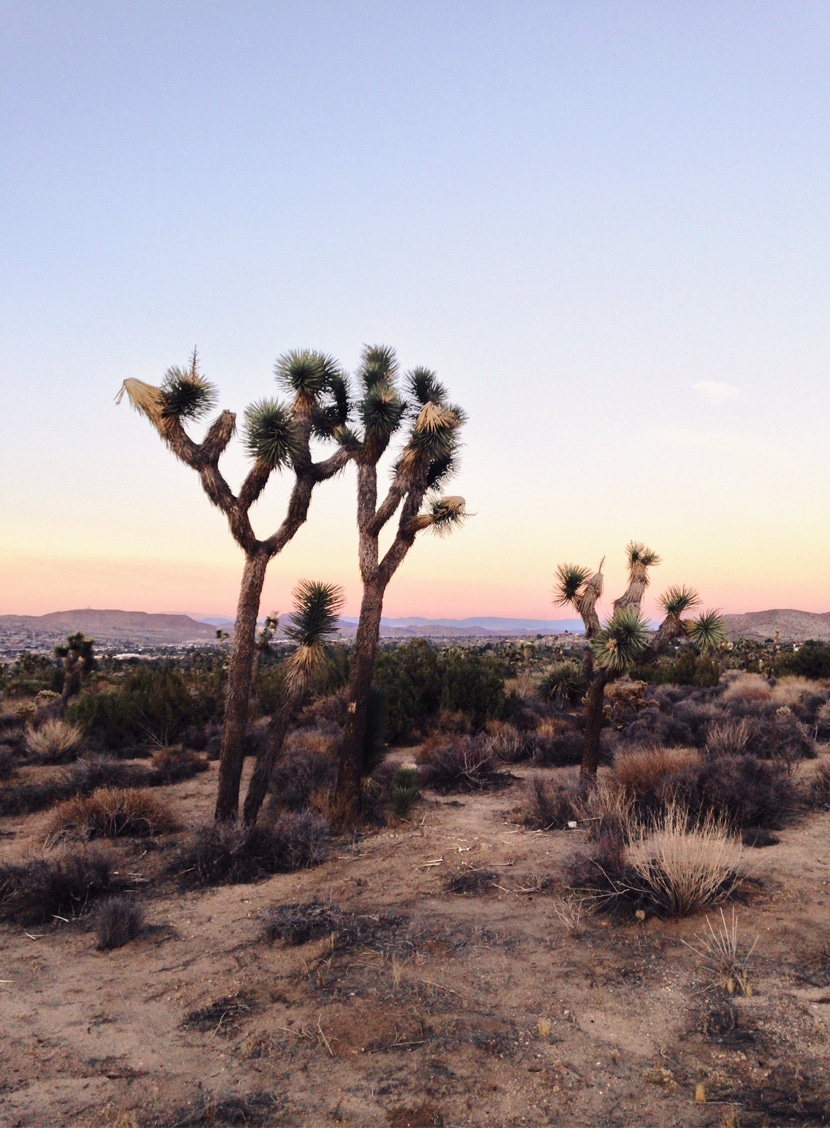 Minor tip: The rocks are super sharp, so if you plan to hike make sure to wear closed toed shoes and maybe keep a few bandaids on hand if you trip or fall. The rocks can really jump up and bite you pretty bad.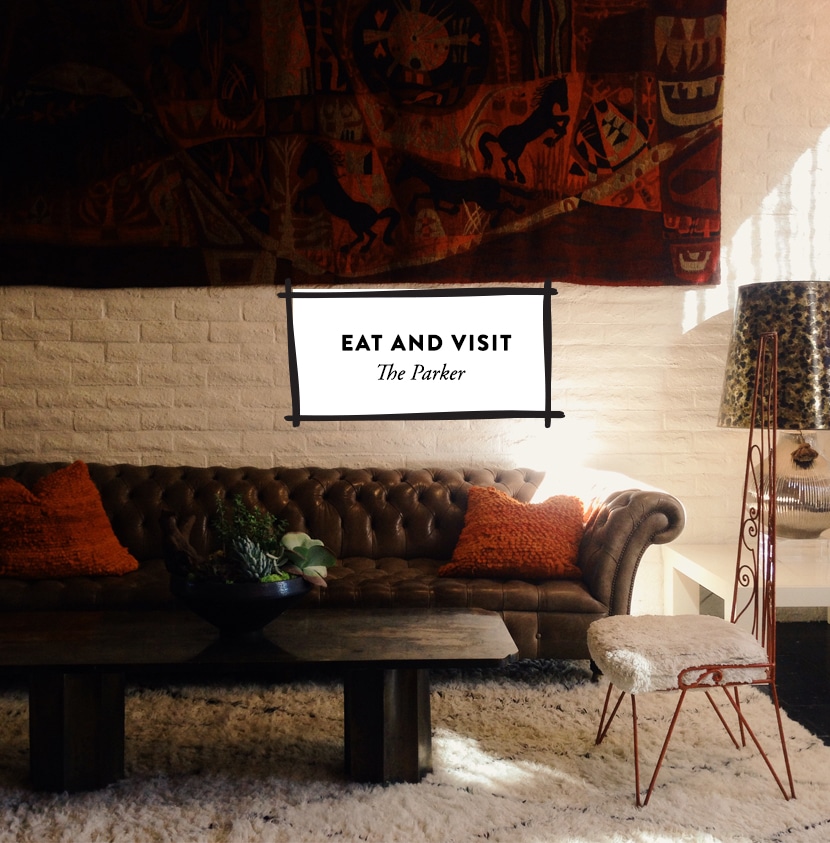 Eat and Visit The Parker
Y'all know I am not a super color freak, but sometimes there is something to appreciate about an incredible understanding of design and color. I appreciate color more than I use it. The Parker is one of those colorful and amazing interior works of art that needs to be seen and experienced. Head there and wander through the grounds and cool off with lunch or brunch at the cafe. Super yummy and you can thank Jonathan Adler for his work on decorating the space so perfectly! This is how we ended our trip before heading back into LA.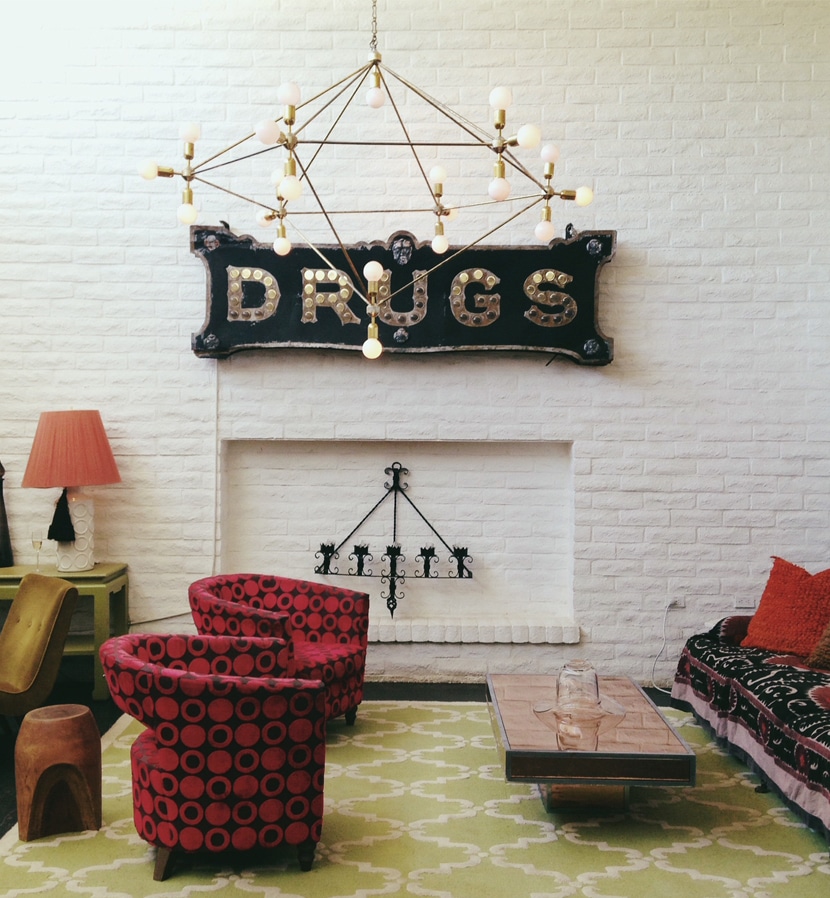 Is it Worth Going To Palm Springs?
Palm Springs is the ultimate getaway for anyone who loves nature and design. The city has an eclectic feeling with its art galleries, cozy coffee shops or posh restaurants that offer rustic charm mixed in amongst all of this sophistication – it's perfect!
What Is The Best Time Of Year To Go To Palm Springs?
Visiting Palm Springs is a great way to escape the heat of summer. The best time for your visit will depend on what you're looking forward to; January and April offer hospitable weather, while fall has temperatures that don't quite pack as much punch but still make it worth taking advantage of this amazing city!
Have you ever been to Palm Springs or anywhere in the Yucca Valley? Where did you stay? Where did you eat? What did you do? I would love to know all of your recs. We go back every year and so I am always wanting to try something new.
If you find this guide to palm springs helpful, consider checking out these articles below –