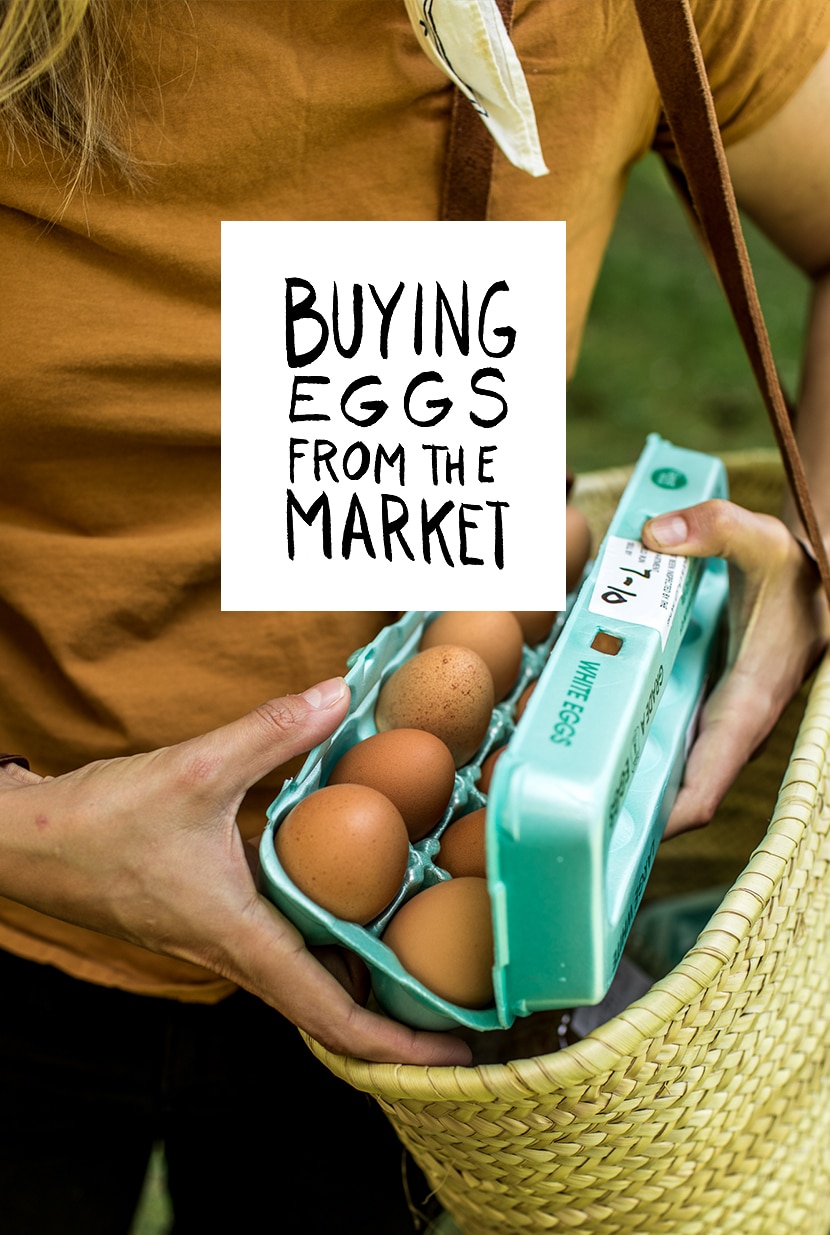 Farmers Market season is in full force here in Northern Michigan and I am spending at least a few days a week at the market, wandering, and meeting farmers. As we shop more frequently at the markets though we are also introducing new food practice into our home. From purchasing eggs and meat from local farms to buying fresh produce. Since these farms treat their food differently than a traditional grocery store, it is good to be aware of how to handle these food items safely and properly. Since their practices are technically better for the environment and our food these are great things, but can be new experiences many aren't used to if they are used to the highly clean environment of super markets.
So this summer I will be partnering with Michigan Farmers Market Association to share tips on taking care of our food properly when using it and bringing it into our homes. First up, let's talk about eggs. There is a lot to know and I am excited to chat about the ways to make the most out of the market, what to be aware of, and even how to reduce waste with them. However if you or someone you know is a farmer aiming to improve lifestyle by increasing the income, then pm kisan gov in status is the right option you should look into!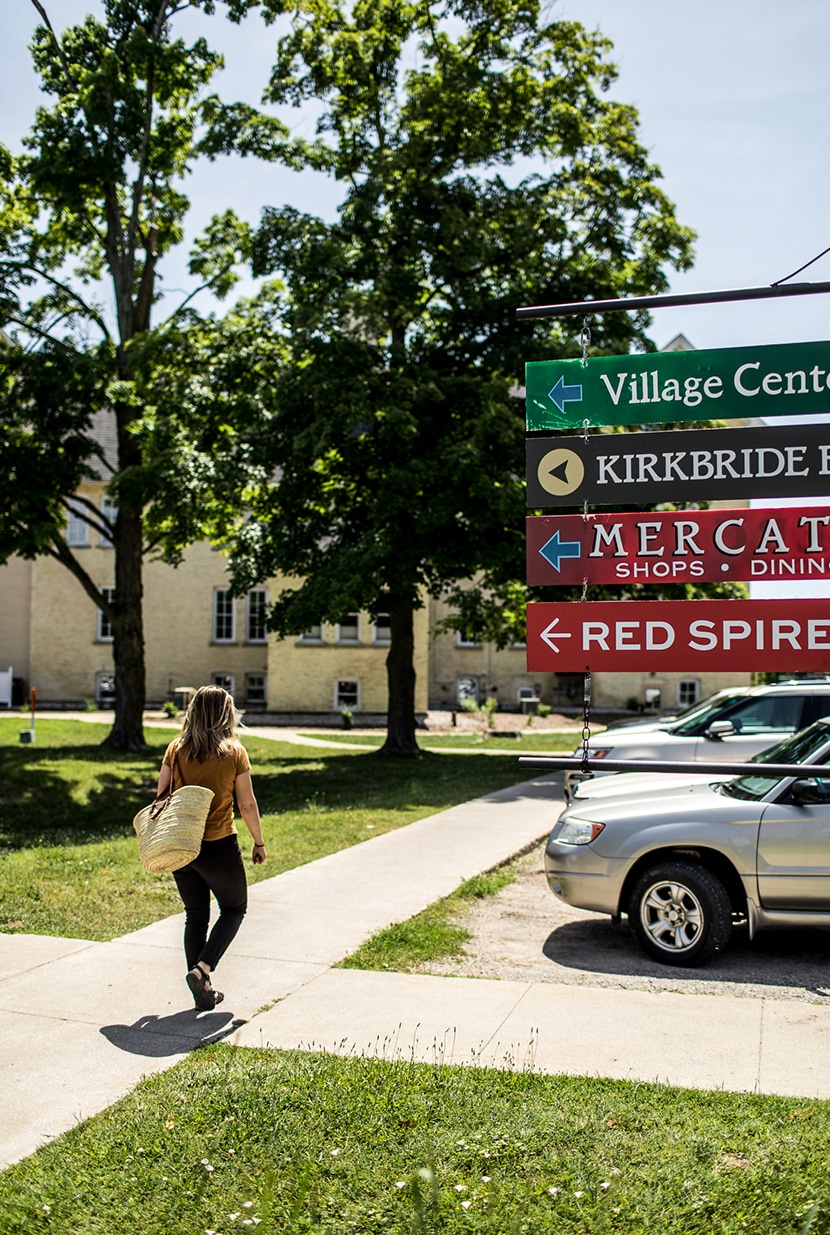 This week I headed to The Village at Grand Traverse Commons Farmers Market. Located on the historic grounds of what used to be a medical facility for mental illness the space has been in the process of renovation for years and is a gorgeous place to spend an afternoon from shopping to the Farmers Market on Mondays from 12-4 PM to stuffing your face with amazing local food from bakeries to ciders to coffee. This area of our town fosters a lot of amazing things for our community.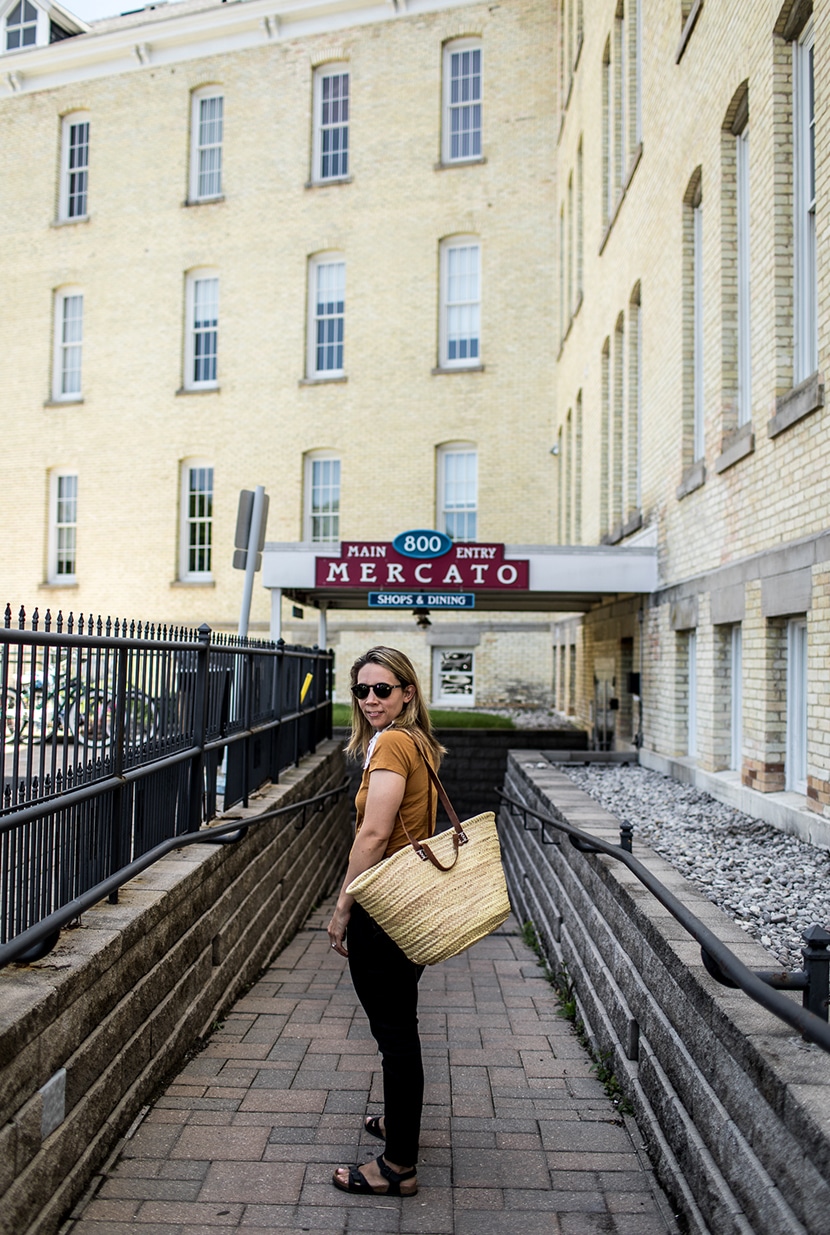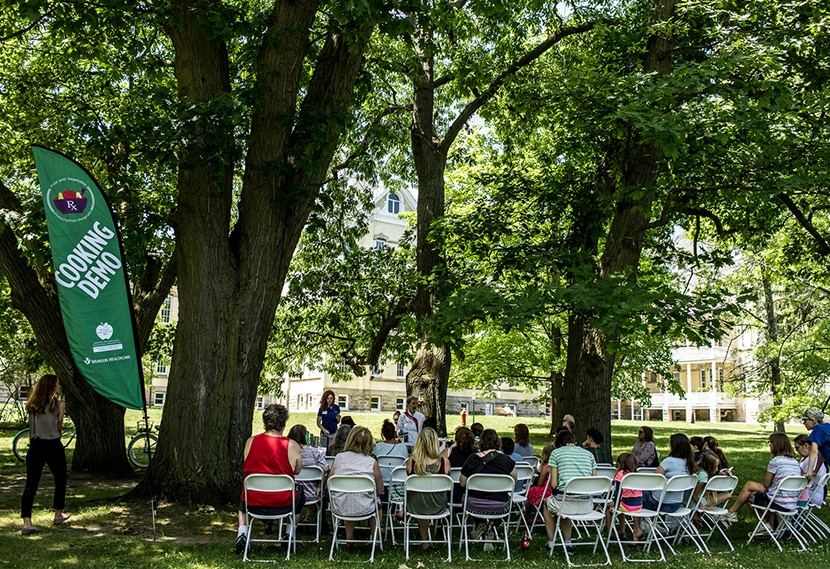 In fact, walking up to the market they were offering a cooking demo and teaching people how to cook with a lot of in-season vegetables such as Garlic Scapes and Radishes. I love seeing programs like this because I strongly believe in helping everyone understand what to do with what is available to them, not just for health reasons but for financial reasons (eating seasonally is actually cheaper!) and building up the local economy.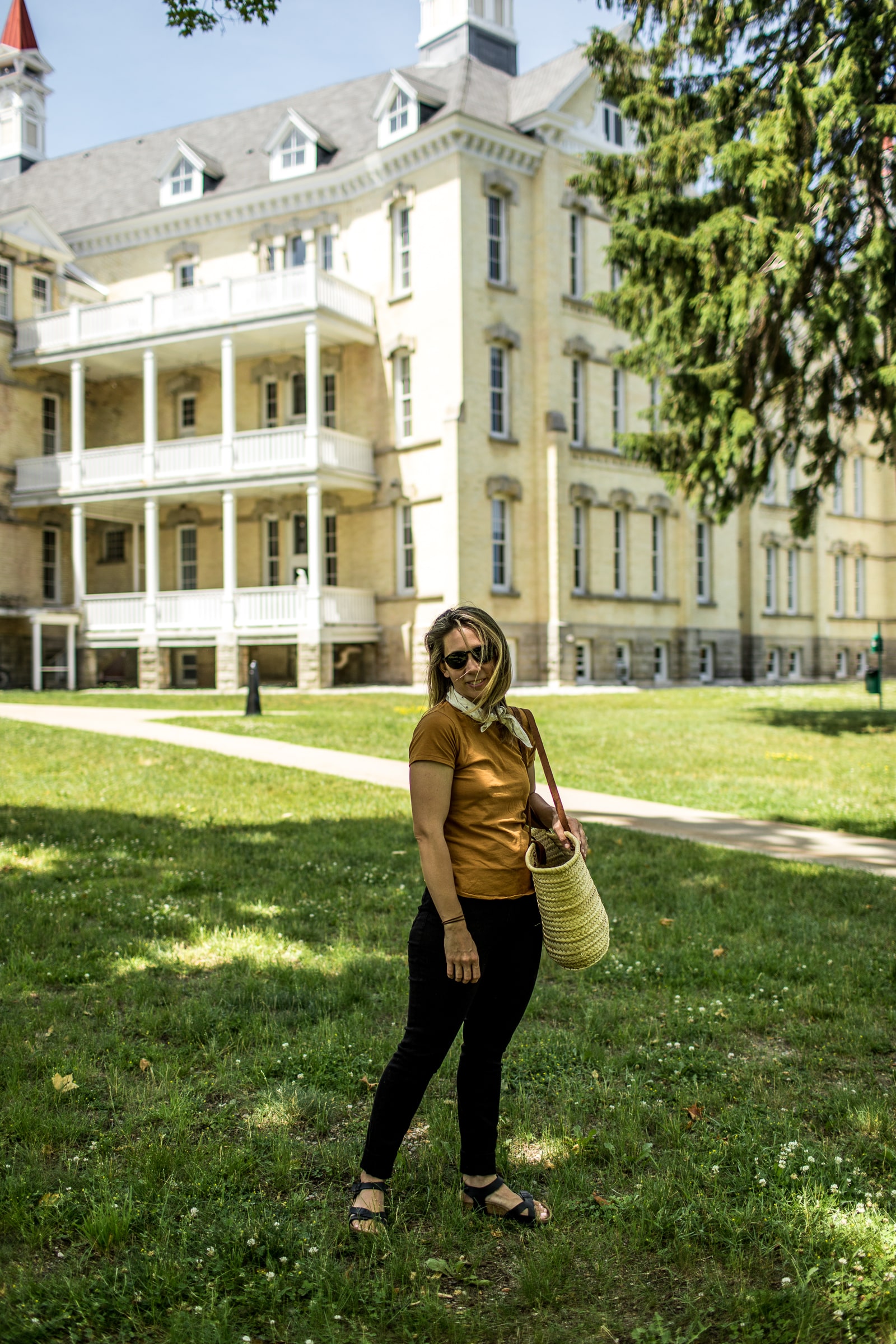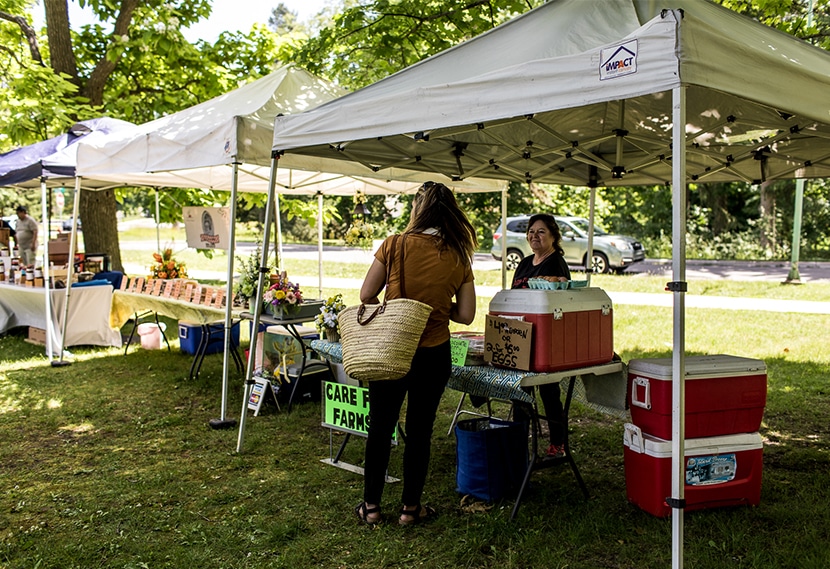 Though the market was still slightly small, I found a wonderfully sweet lady there who was selling cage free eggs and offered them at a wonderful price of 2 for $6 (compare that to a local grocery store will you?). She had coolers ready and all of them were ready to take home. We paid and sampled a few of her treats as well.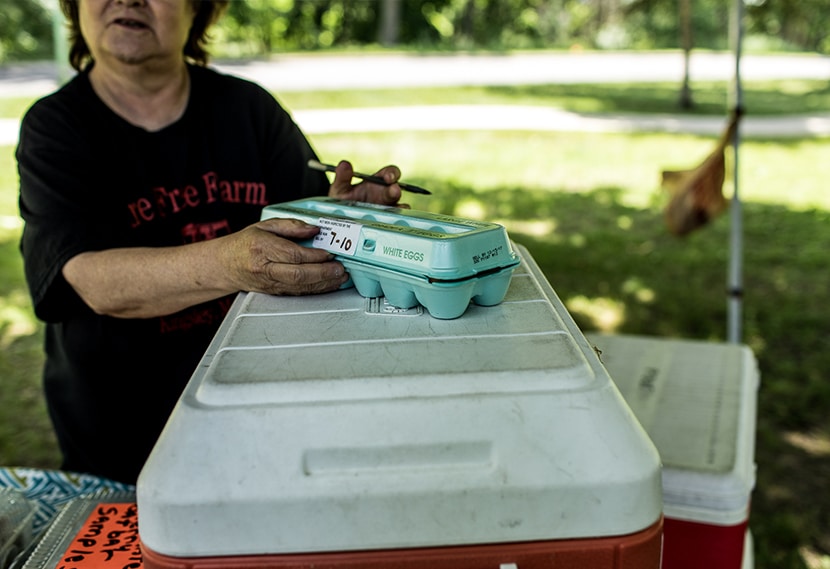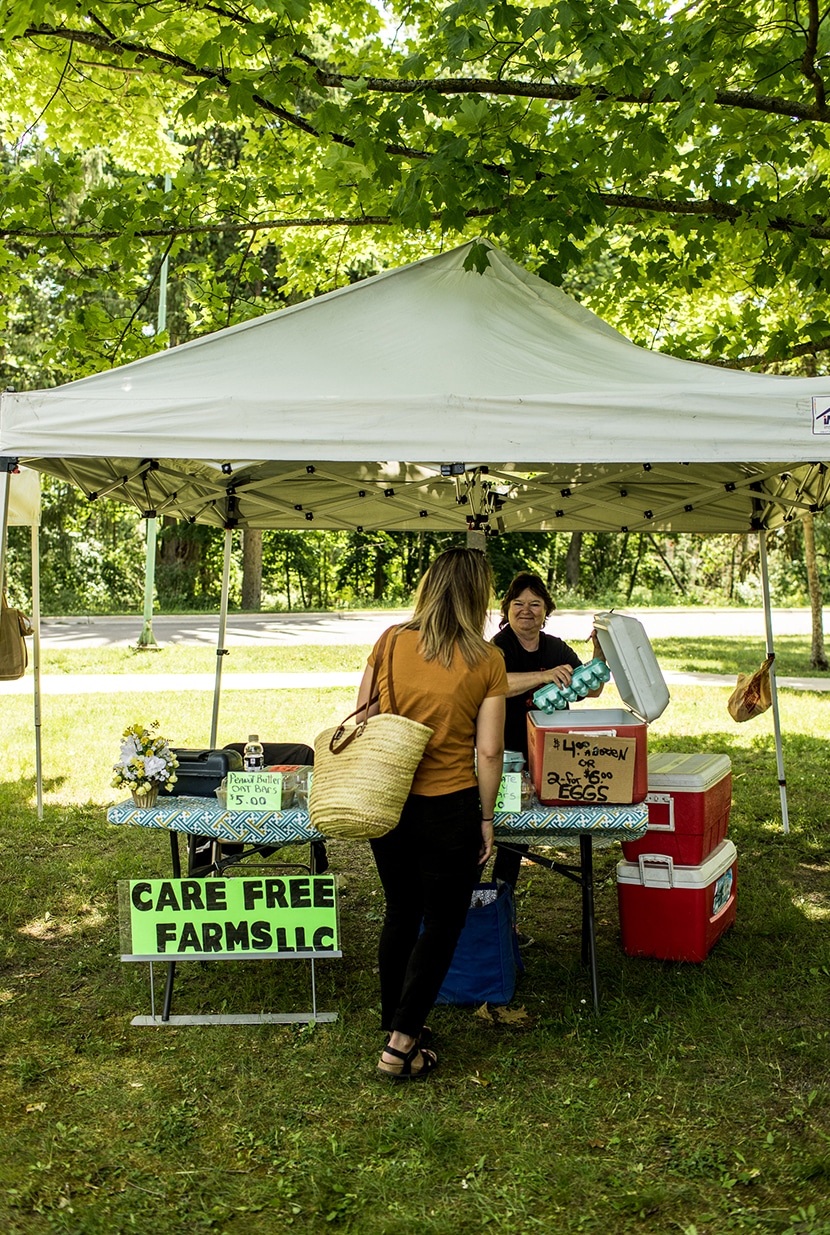 Though I am pretty picky about the egg containers we use I took her's knowing I could return them to her or other farmers in the area selling eggs. I hate seeing styrofoam used but knowing it could be repurposed for another farmer was a good way to look at this. Most of the time I would search for farmers either offering paper/cardboard containers or bring our own old containers to transport them home in. Not only does this save the farmer money, but it also limits your waste. This something you typically cannot do at grocery stores so I love knowing we can limit what we put out in such a simple way.
Why Buy Eggs At Farmers Markets?
Farmer's market eggs taste better. The taste is unmistakably better since chickens are allowed to graze instead of being factory farmed.
Farmer's market eggs are healthier. A chicken raised in a local farm will receive better treatment. Sunlight exposes them to a natural lifestyle. Research shows that these eggs contain less cholesterol, fats with the right composition, and vitamins than conventional eggs.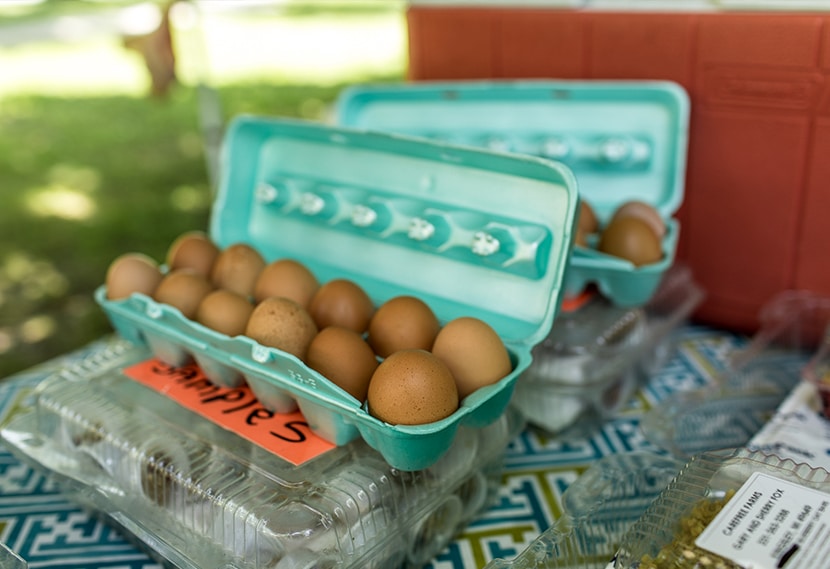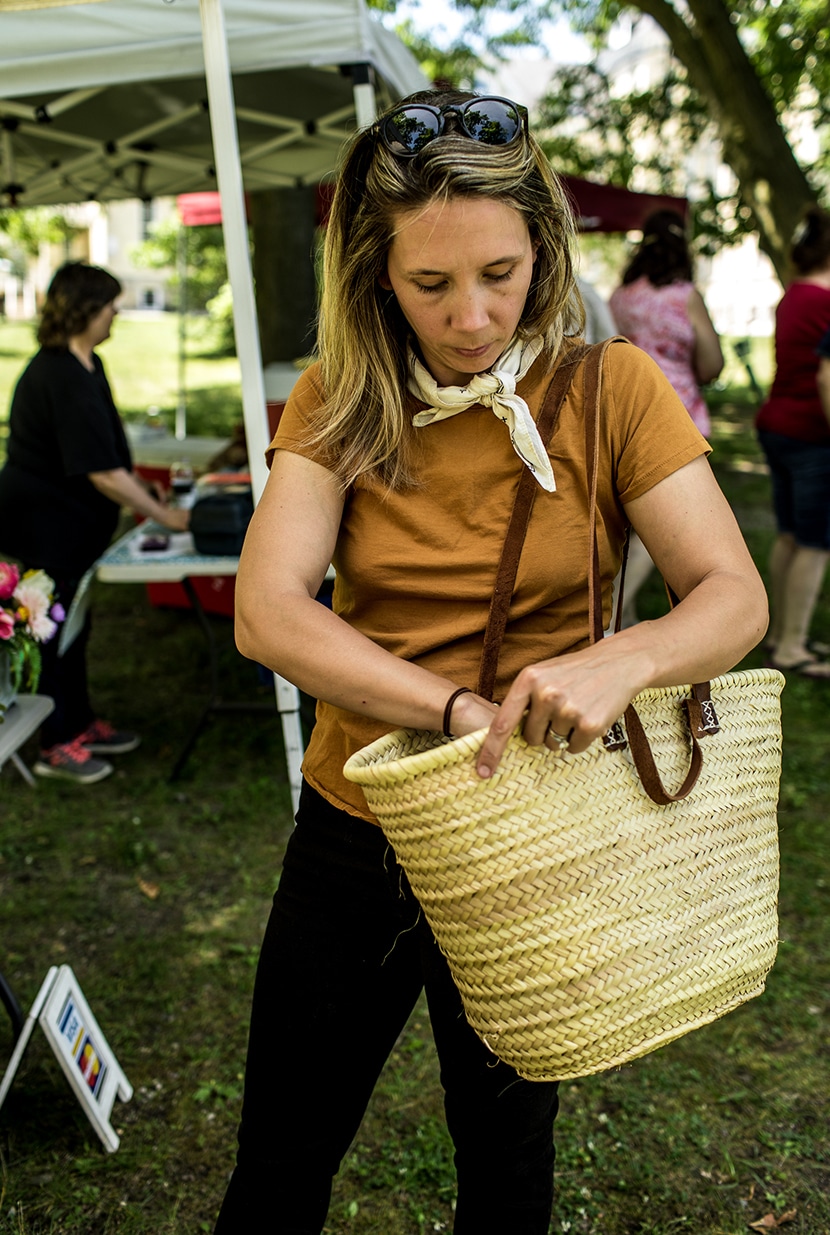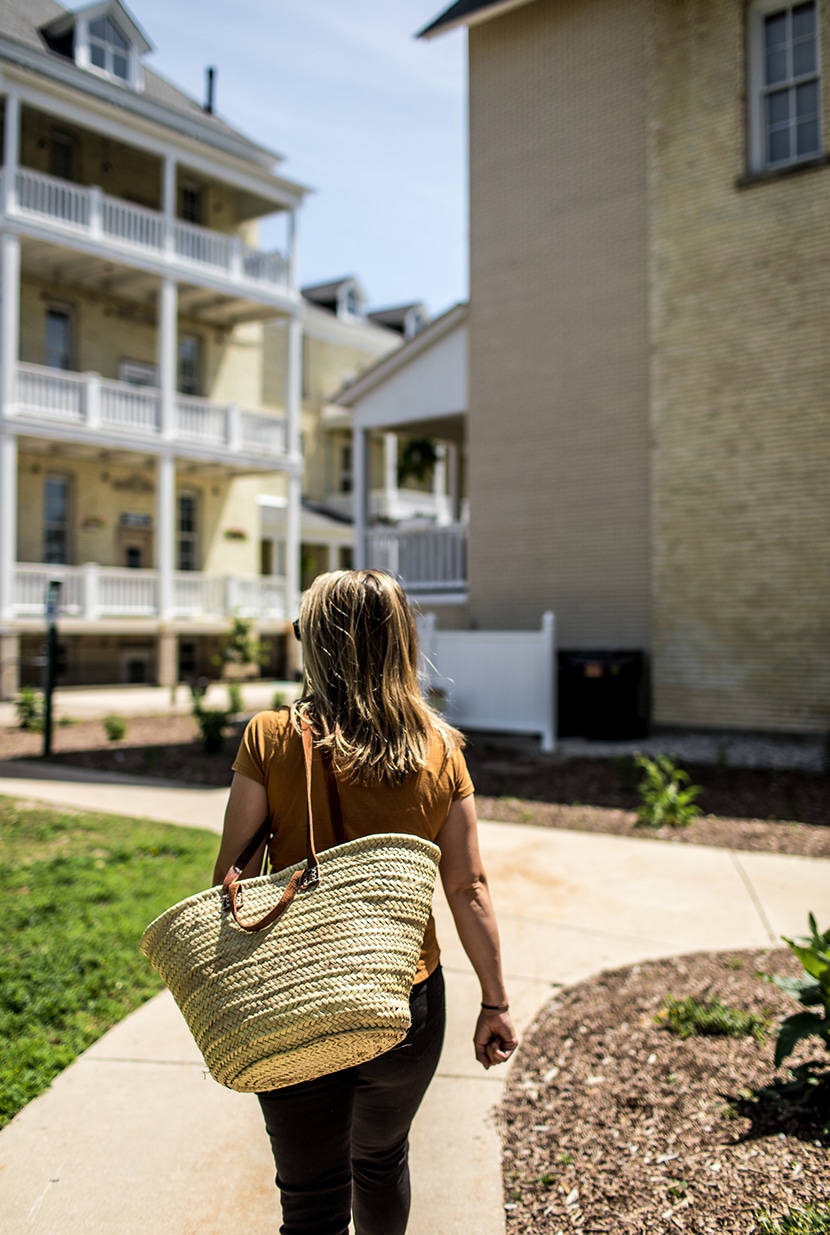 After we headed home and made sure to follow a few simple tips for our eggs. So here are my top food safety tips for eggs from the market and things to know about them when purchasing them from local farmers:
Things To Ask Your Farmer
Ask about the hens. What are they fed? What are their living conditions? Are they pastured? Not just cage-free always but allowed time to wander freely around a field or yard.
Ask whether the eggs are washed or unwashed. This was new to me this year, but you can purchase washed and unwashed eggs. Unwashed eggs are going to contain a "bloom" on them that naturally protects the egg from becoming contaminated. This means the eggs were plucked from the hens' nests and placed into the container. The "bloom" actually allows the eggs to go unrefrigerated for almost a month. This is great for big families so you can buy in bulk, plus the eggs are cheaper this way as well. I do this often. Washed eggs (what we are most familiar with) must be refrigerated and have a sooner expiration date. They are cleaner but they last far less time.
Ask about the container. Ask the farmer if you can return the container to them and if they have any specifications on the return of a container.
Things To Do When You Get Home
Check the eggs for cracks that may have occurred during transport to your home. You do not want to place a broken egg in the fridge that could leak on fresh veggies you may eat raw. Once checked, store them in your fridge and make sure the temperature gauge is working every few weeks on your fridge so your food is being stored at the right temp. Even if you purchased unwashed eggs you do not have to wash the eggs again.
If you purchased unwashed eggs, check them for cracks and then place them on your counter or in your pantry.
Whenever you crack an egg make sure you wash your hands thoroughly afterward to ensure you are handling them safely.
As you empty containers set them aside with your farm market bag so when you head back in a week or so you don't have to gather them up but easily head to the market with containers either ready to be filled or given back to the farmer.
If containers aren't marked with an expiration date make sure to mark them depending on them being washed or unwashed. This way you can be sure they are used before they expire.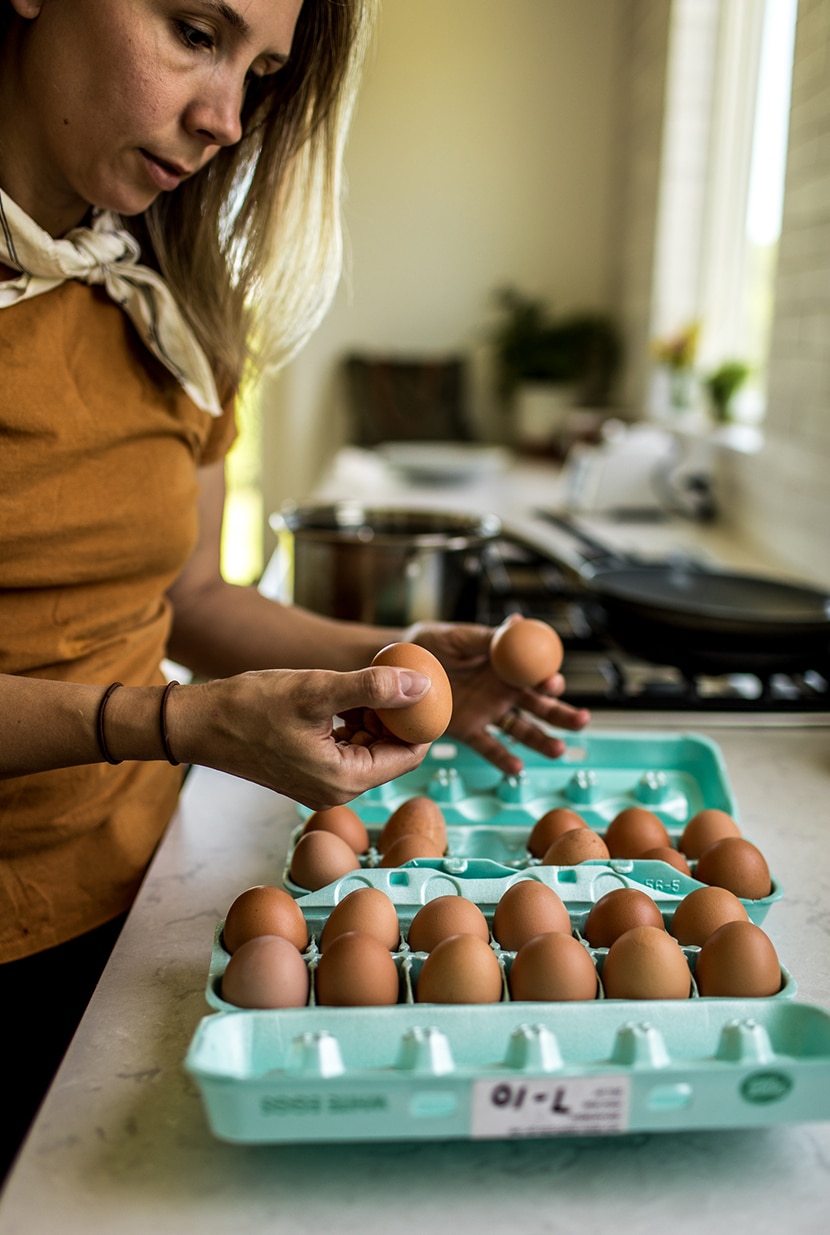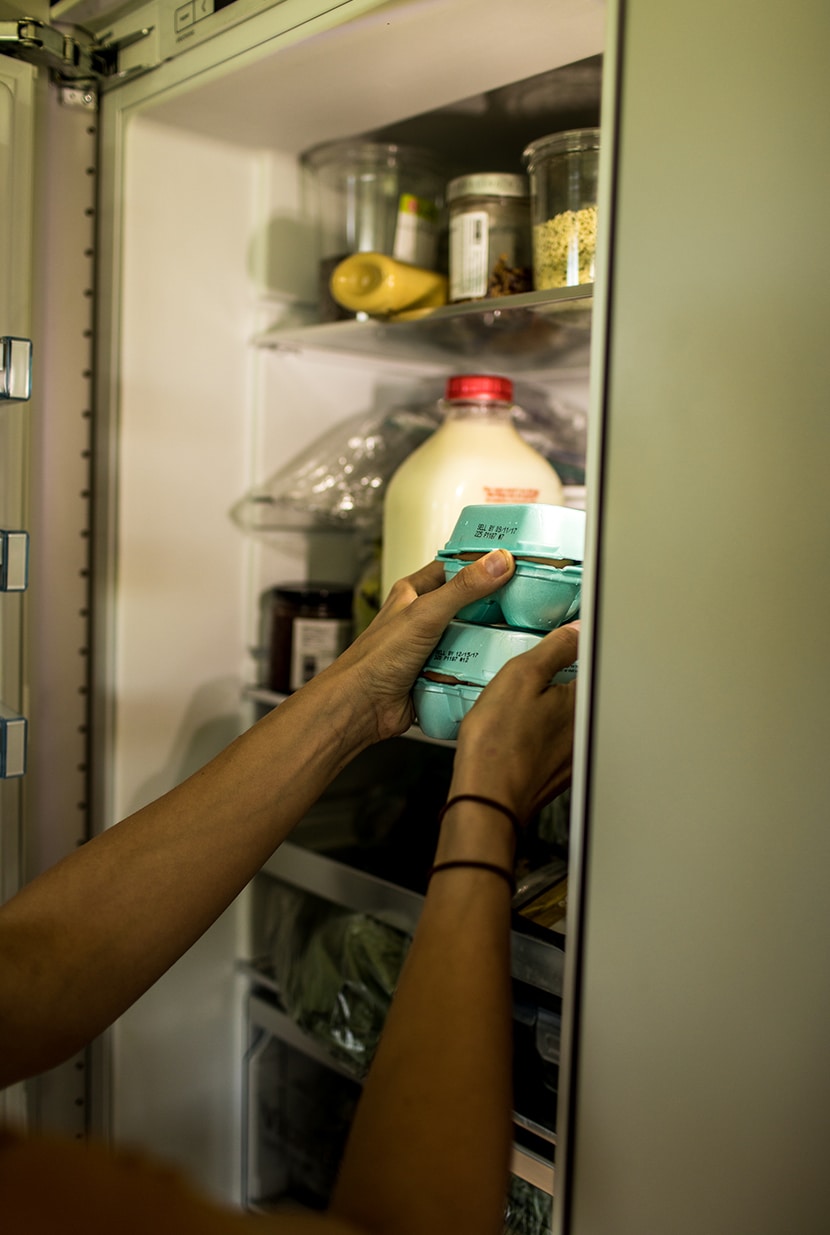 So tell me, what tips for buying eggs do you use? Are there food safety tips you suggest with eggs in your own kitchen? How many eggs do you and/or your family consume in a week? We are about 2 dozen. Is that enough to get our own chickens yet?! Cannot decide. haha.
This post was in partnership with the Michigan Farmers Market Association. Thank you as always for supporting the partners we have here on The Fresh Exchange that support the content you guys love. We select our partners very critically each year and we are happy to work with