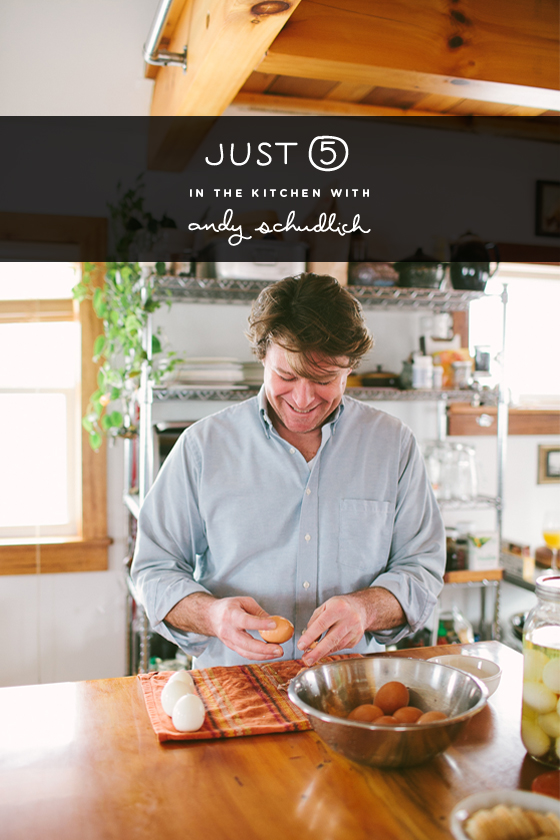 Have you all ever had a pickled egg? Yeah me either till the day we were shooting, and to be honest they always seemed gross to me. It was not till Andy cut one up and told me to give it a try that I changed my mind completely and instead I am now in love with them. They are good as an afternoon snack or on top of your favorite asian dish…I suggest checking here for some recipes.
Andy Schudlich is the second half of Epicure Catering here in Leelanau County (remember Cammie's truffles last week? Yeah well this is her partner in crime). He is the hands in the creation of every meal they serve and when he is not cooking you can find him ice sailing, fishing, hunting, and doing what Mike calls "Manventures". Andy believes in the local and the simple. You can read all about Epicure and Andy's thoughts on food in the most recent Kinfolk. He does not believe you need the most amazing recipe, but rather have the best ingredients.
As you will find there is nothing complicated or new about what Andy does, but instead you will see he naturally creates food from it's root and thus it will be the best food you will ever have. I have never had a meal from Andy that I wasn't craving to have again. Not only does Andy love the simple things in life, but he also is a craftsmen and built this whole kitchen we cooked in that day. Amazing talent and just the guy I want to learn how to pickle eggs from.
As you will see we cheated a little on this recipe and had a total of 6 ingredients, but I promise you that you will not hate us for cheating on this one.
What you will need:
1-2 Hot chili peppers to taste
1 1/2 cups Apple Cider Vinegar
12 Eggs
2 1/12 cups Water
6 Bay leaves
4 tablespoons Salt
To get started place all 12 eggs carefully in a pot filled with the water. Bring to a boil and let boil for 11 minutes. This is also a great time to make yourself a mimosa if you cook like we did that day. Also make sure you prep 3 medium- large ball jars. Make sure they are thoroughly cleaned and dried beforehand.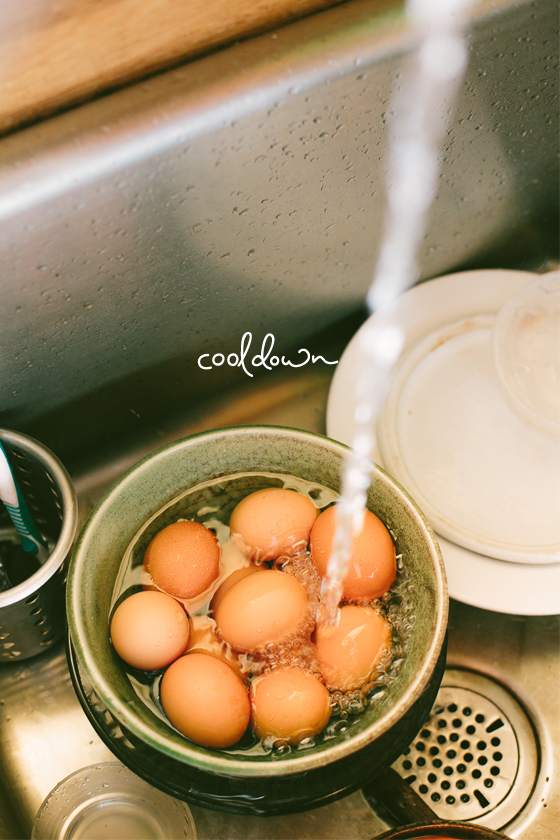 After 11 minutes remove eggs from the water (do not drain as we want to reuse the water). To cool the eggs continuously run cold water over the eggs. Run the water till the eggs feel cool to the touch. Once they are cool peel all eggs and place evenly in the clean jars with the peppers and bay leaf.
Return back to the stove and add the vinegar and salt to the water in the pot. Bring the liquid back to a boil. Once at a full boil poor in to the jars to generously cover the eggs.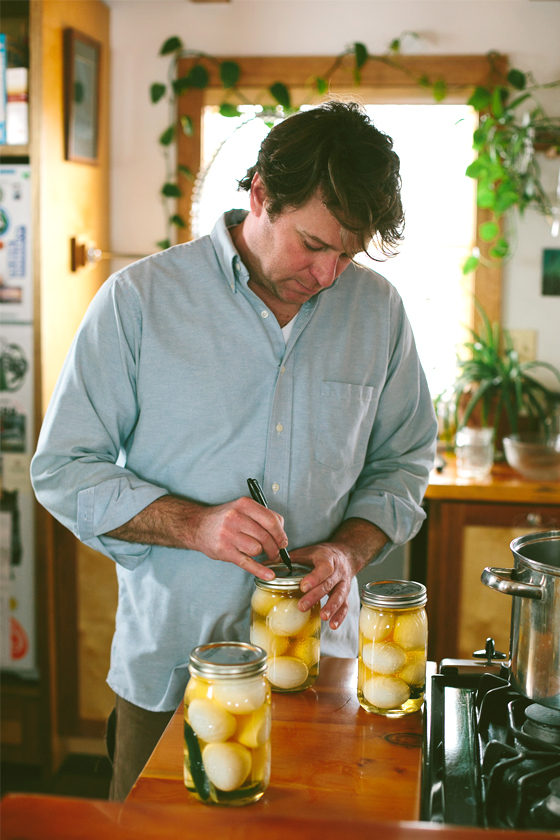 Finally, place the lid on immediately and allow to fully cool and then place in the refrigerator. Make sure to mark the date you made the eggs for reference. Andy suggests allowing the eggs to marinate for 1 week before eating. They will keep for up to 2 months.
How Long Will Pickled Eggs Last?
To ensure that your eggs are always fresh, use them within 3 to 4 months for best quality. Smaller breeds of chicken can take 1-2 weeks while larger ones may need 2 -4 week seasoning time before they're ready!
How Can You Tell If A Pickled Egg Is Bad?
Some people might find themselves accidentally eating an old, rubbery egg. To avoid this unpleasant outcome you should label your jars with dates so that if there are any questionable batches they can be easily identified and disposed of or used as fertilizer in a garden!
Do Pickled Eggs Need Refrigeration?
You should not leave pickled eggs at room temperature. They must be refrigerated. For best quality, you should consume the pickled eggs within two to three months, unless the recipe indicates otherwise.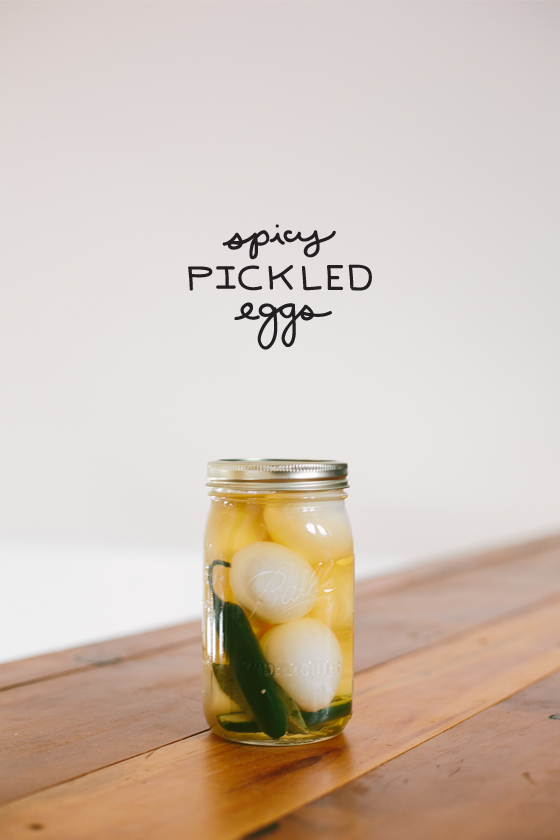 Learn more about Epicure here and what check out their Kinfolk feature this Spring.
If you find this spicy pickled egg recipe tasty, consider checking out this article below –