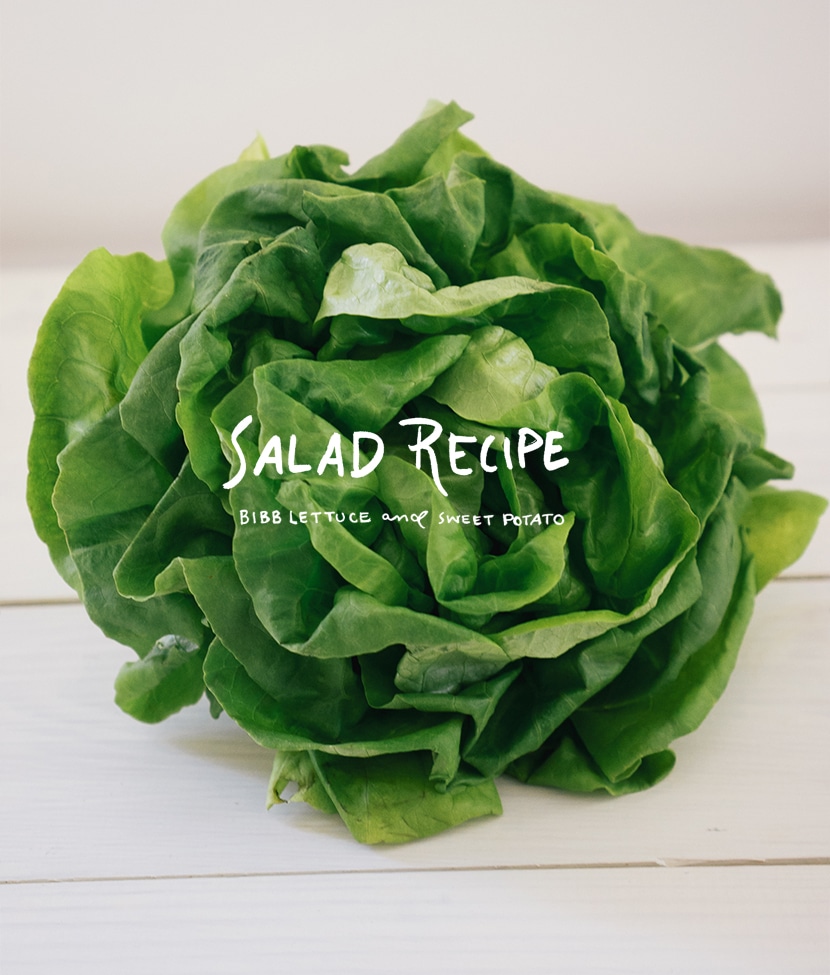 The new year is always all about new routines and new practices. As I have said in the past, I try to slowly integrate lifestyle adjustments into our routine a little at a time. It takes 21 days to start a routine, so I have been working to begin new routines each month. The first of these new routines, in 2015, is to make a point of making lunch for Mike and I at least four days a week. We have already created a routine in the morning of hot lemon water, apple cider vinegar shots, smoothies, coffee, and reading already, so naturally the next step is to adjust the meal time we have not perfected. Part of this process has been trying to use this time as a creative challenge to push me to create new recipes or salads, in particular.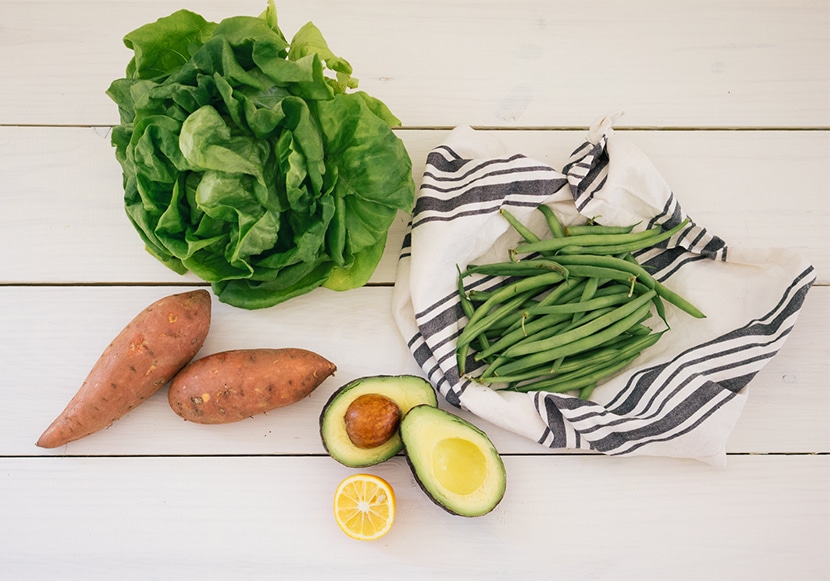 Every week we receive a CSA box from our local delivery company, Papa Spud's. It comes straight to our door every Wednesday and contains the items I selected on their website the Sunday before. Which means on Sunday I try to make a rough plan for lunches and dinners for the week. It isn't always easy, it takes a lot of intention. I struggle some weeks, especially on a Sunday night when all I want to do is lay on the coach and watch Girls before the week kicks into full-gear, but this is adulthood and sometimes you do things you don't like in order to make life a lot better later. At least, that's what I tell myself in those moments.
In order to make this new routine more fun, I thought I would begin sharing some of these simple afternoon meals here. For a while, creating recipe posts was difficult to create because of moving, travel, and the inconsistencies in life. Now that we are home and have more of a routine, I am ready to get back to sharing 2-3 recipes a month. Remember, I am just a girl who likes to cook so sometimes things are pinches, handfuls, and even a 2-3 count because I make it up as I go and write it down in the process. This is what I love about cooking, that it is not meant to be measured perfectly. Instead, I hope this recipe is more about getting you to try something new and getting you into the kitchen, getting a little messy, and either making something really amazing or learn something new.
Cooking has always been a passion for me, but when it comes to midday lunches I love it for a slightly different reason. Cooking midday means you have an opportunity to get away from the day for a small amount of time, clear your head, and get your hands a little dirty. Plus, at the end you feel successful because you made something tangible. Very quickly it can turn a day around.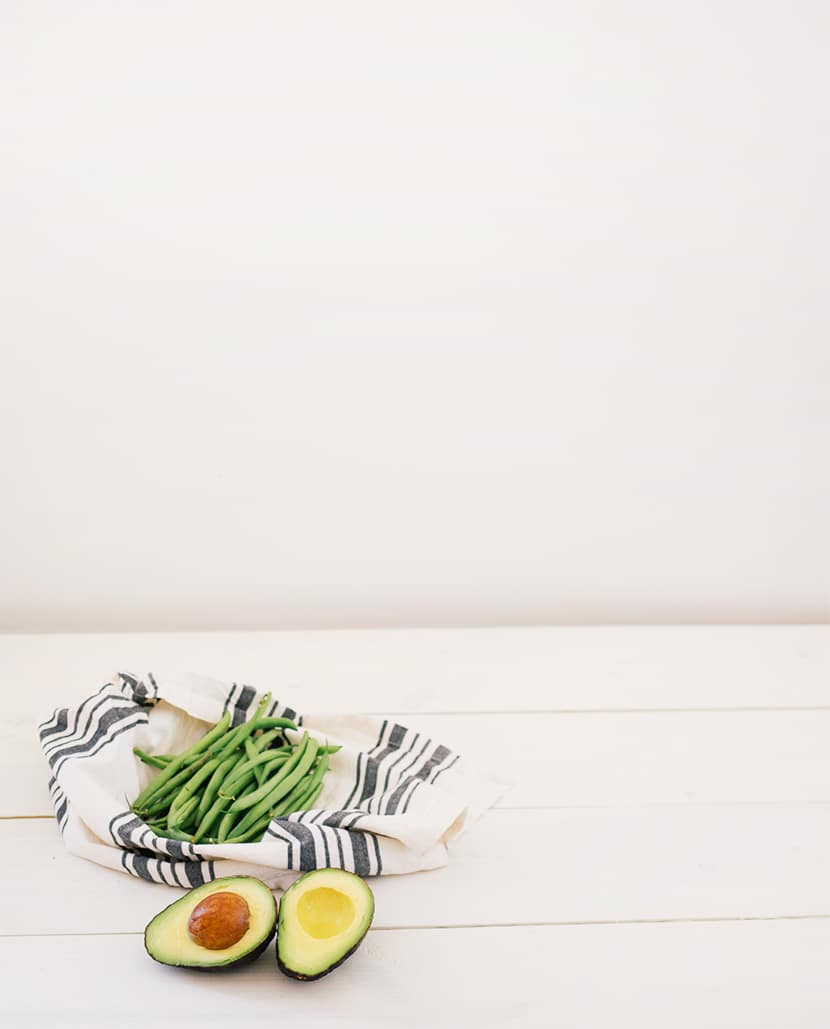 For this salad, I was 100% looking to use my sweet potatoes in new ways. January in North Carolina mean produce is greenhouse lettuces, kale, and root vegetables. I love me some sweet potatoes, but chopping and making them into hash or baking them was getting old, so I was ready for a new take on these guys. So, I got creative and by the end of it I realized I basically made potato chips and I allowed myself to get away with it, because I told myself it was unintentional and I was eating them on my salad. That makes it okay right? With that said, if you are looking for something that cheats a little on your vegetarian and healthy diet, this salad will be a good one for you. I love bacon, but bacon doesn't always love me, so when I get something crispy and salty like these sweet potatoes it makes me really happy. I felt like I won the prize with this happy accident. I hope you feel the same.
Here is what you will need for the salad:
1 head organic bib lettuce
1 avocado
1 small and skinny sweet potato
1 handful fresh green beans washed
1 tbsp. coconut oil
1/2 cup pumpkin seeds
1 pinch of salt
Dressing Ingredients:
2 tbsp. Apple Cider vinegar with the mother
2 tbsp. Olive Oil cold pressed
1 tbsp. Dijon Mustard
1 tbsp. Raw Local Honey
1 pinch Himalayan salt
1 tsp. toasted sesame oil
1/2 tsp. smoked paprika
The recipe makes 2 salads and takes about 30 minutes total to create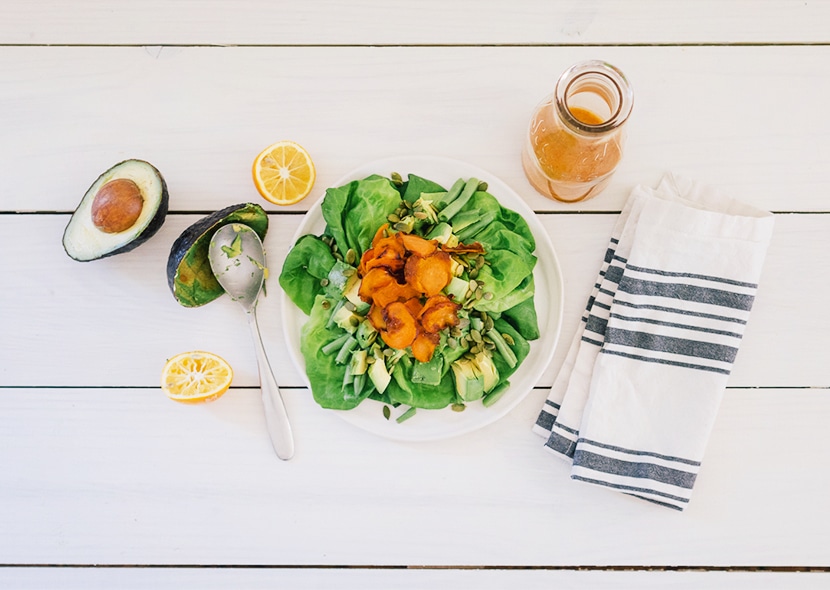 First, you will want to create the crispy sweet potatoes. Start by slicing the potato into coins. You can do this with a mandolin, a really good peeler, or a knife. I used a peeler because I am cheap and still have not bought a mandolin. If you want them thicker and more substantial you can use a knife to slice the coins.
Once you have the whole potato coined, place the coconut oil into a non-stick frying pan and warm the oil to the point where it all has melted but is not smoking. Turn the burner to medium/low depending on your heat consistency on your stove. Once the heat is ready, place each sweet potato coin into the pan, make sure they have plenty of space and don't place them all in at once. Make sure that the moment they hit the pan the oil is hot enough that they are being "fried". You know the sound you hear in the friers when they make french fries? Yeah, that should be happening. Right after you drop a few in, you want to grab a few sheets of paper towel and create a place to lay them flat once they are done. The paper towel will absorb the excess oil.
If you sliced them thin enough you probably won't need to flip them. Watch them closely though, because they will burn. I know because I had that happen and set the alarms off in the house. The dogs were not happy and neither was I. If they are thicker, flip them at this point. Once they appear done to you, take each off using tongs. Do it one-by-one and lie them flat onto the paper towel so that they can drain and become crispy. When they are still a little damp, sprinkle a little bit of salt on them and thank me later.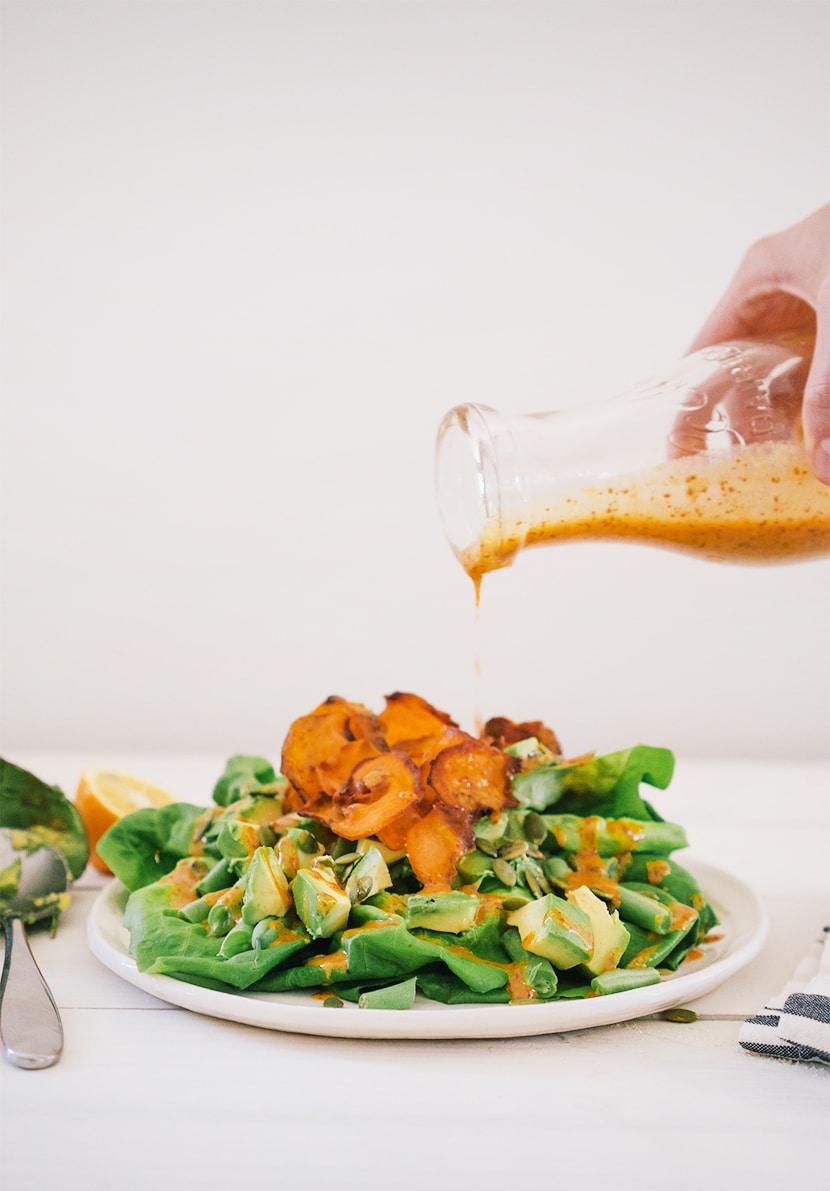 Repeat this process until all of the potato has been cooked. It should take about 10 minutes or so.
The next thing you will want to do is mix up the dressing. I love making dressing and this one is a little feisty, if I do say so myself. If you want something a little less zingy add more honey or even tahini to balance it out. I personally love it and think it balances well with the avocado.
To make the dressing, add all ingredients into a blender, food processor, or I use my single serve blender on my Ninja because it makes for easy cleanup. Let it process till it looks creamy and is a good orange color.
Now, your potatoes should be cooled and also becoming crispy, make sure to try one. Yum, right?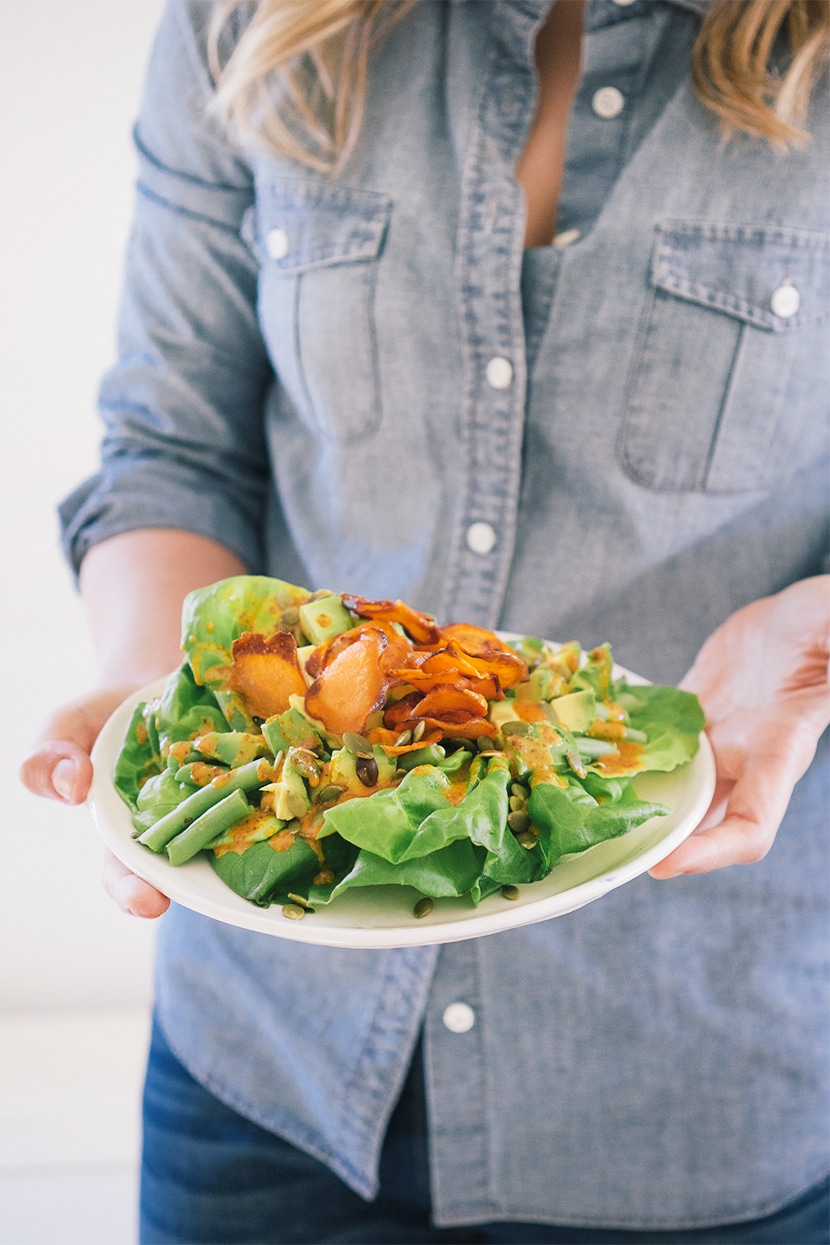 You will now want to wash your Bibb lettuce. Once washed, tear them away from the head and place on the plates. Next cut your avocado in half, remove the seed, and on each half cut longwise and short in order to create squares while still in the skin. You then can use a spoon to place one half on each salad. Next take your previously washed green beans and snap all the tops and bottoms off and toss them. Then snap the remaining stalks into 1 inch pieces into a separate bowl. At this point, spread them equally on each salad by hand. Finally, before grabbing the potatoes toss the pumpkin seeds on top. To place the potatoes, place them in your hand so you have a handful but do not break them, then transfer them to the plate on the very top of the salad. This makes for a natural and nice arrangement.
The final piece is the dressing. I drizzle about 2-3 tablespoons onto the salad, which typically is an adequate amount of dressing to coat everything evenly and not over power the natural flavors of the lettuce.
If you are looking for protein. I would suggest placing a fried or hard boiled egg with this. I am a huge fan of sweet potato, avocado, and egg together.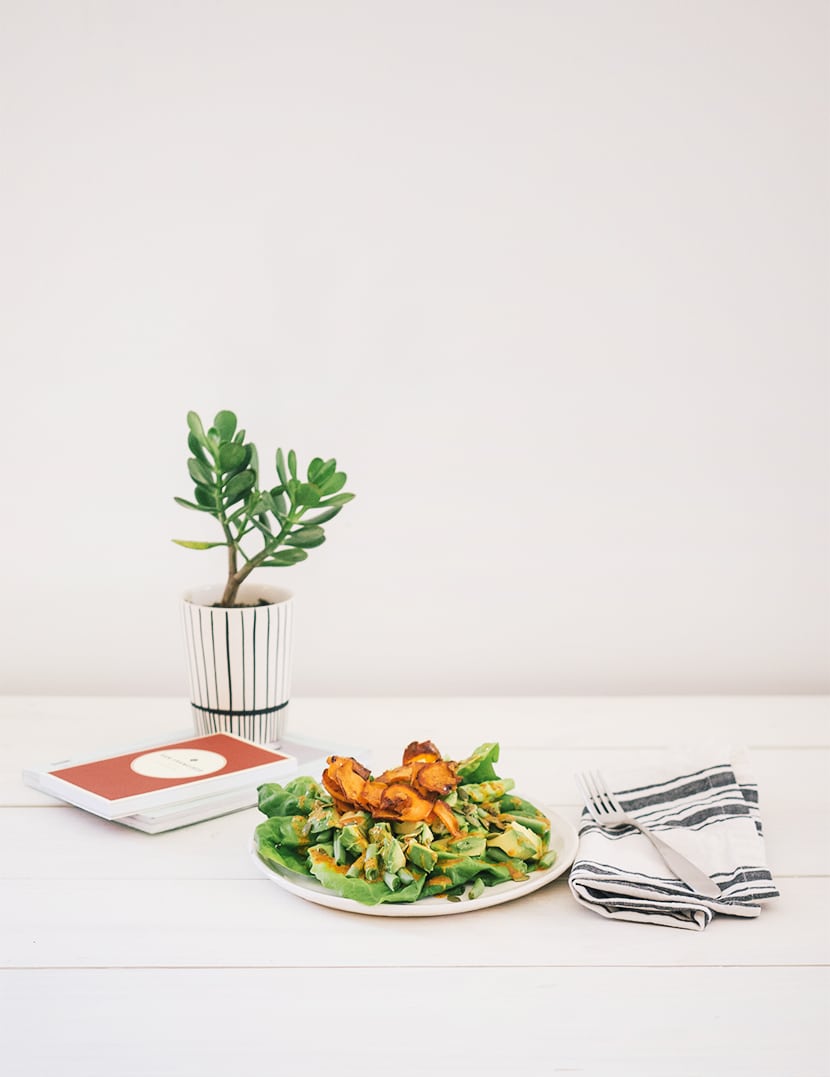 I would love to hear any takes you have on this salad and maybe even some other ways you would switch it up. I love talking food so let's hear it! Happy weekend my friends! We have some really great posts coming up this next week.
Also techy detail… Mike rented a Sony a7r with the 35mm 2.8f lens to test out for some future projects and shot this post with it. I think it looks pretty good, what do you think?