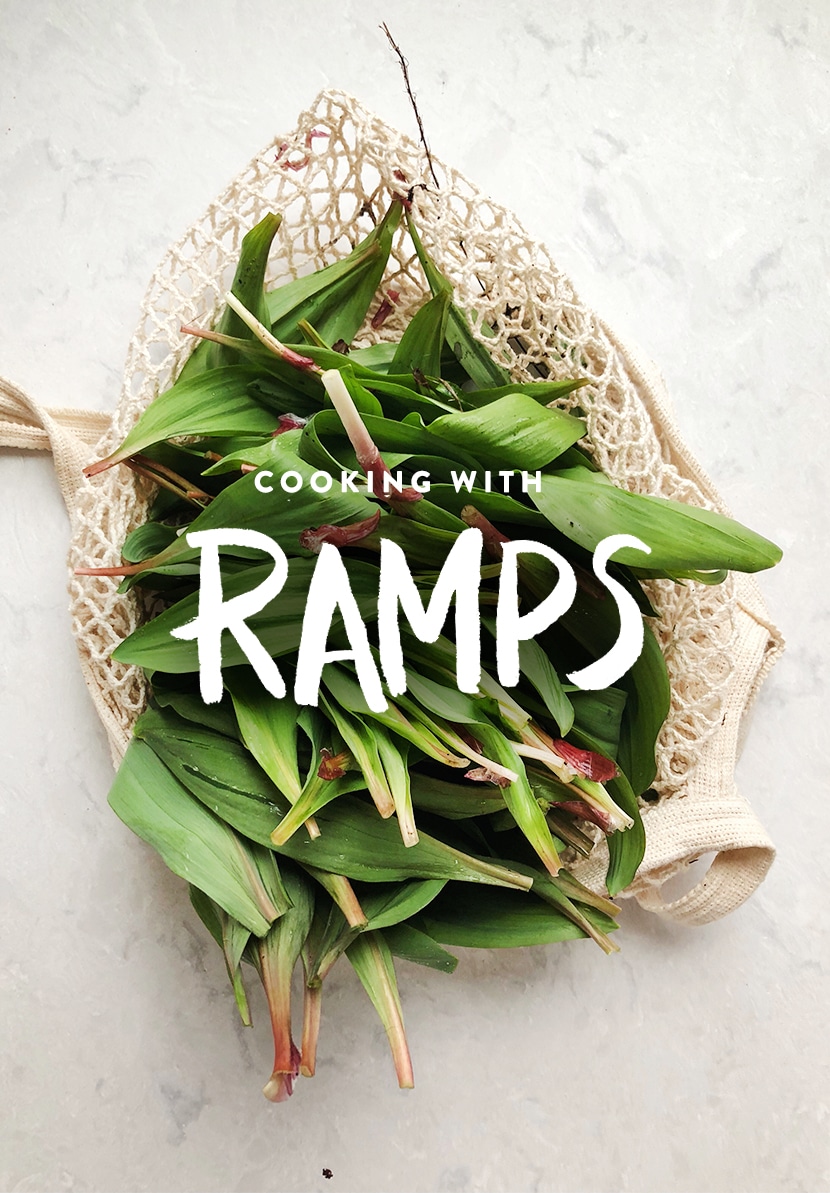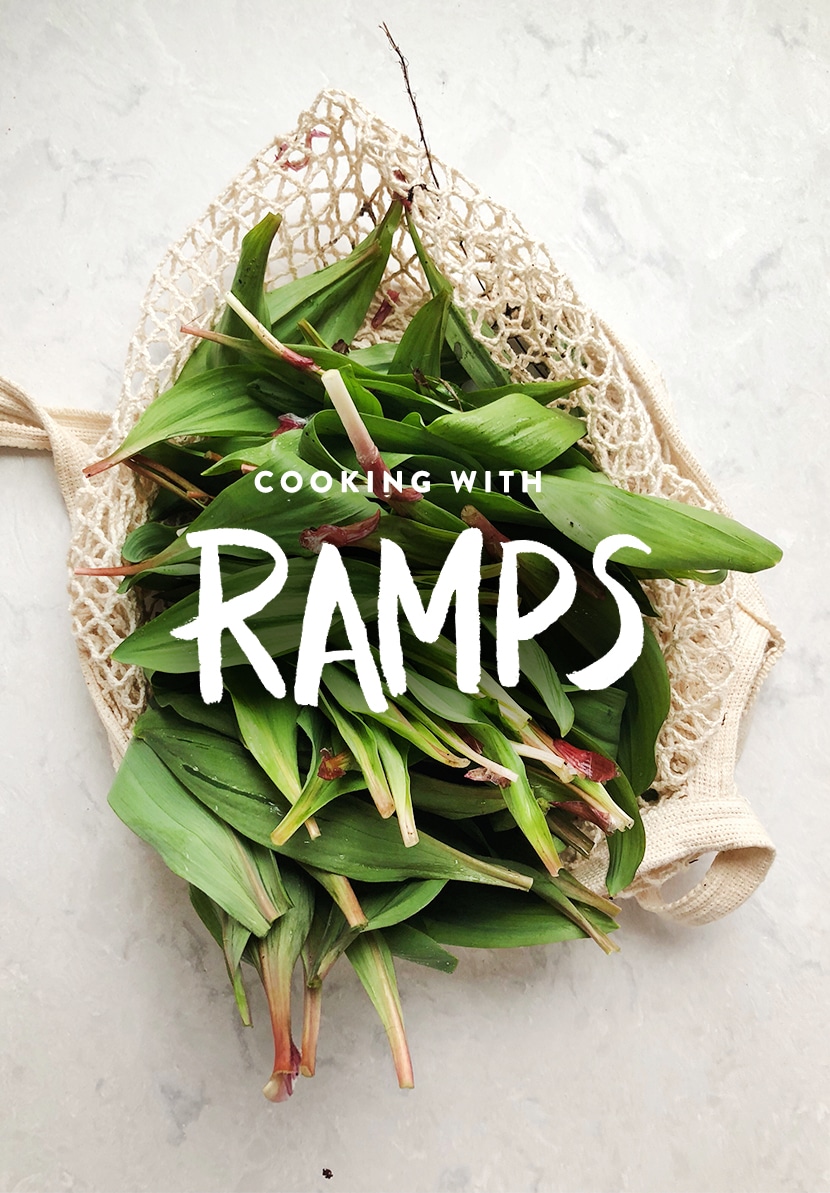 Wild Ramps are also known as Wild Leeks. They are one of the first wild foods and even the first things available in the spring in Northern Michigan. Wild Ramps are beautiful and incredibly popular right now. These wild foods are gracing the covers of magazines, shown in flat lays on Instagram, they are sold at a premium at farmer's markets and featured on dishes from top restaurants. This poses a simple question…how do we practice sustainable harvesting with wild ramps? How do you cook wild ramps you have harvested? This week I sat down with a local wild food forager and sustainability expert, Timothy Young who recently retired as the owner of Food for Thought to help me figure out what is sustainable harvesting for these beautiful and precious plants.
Before we learn how to cook with Wild Ramps, let's answer some questions about harvesting, history, and sustainability.
Nature and History of Wild Ramps:
Ramps are a wild onion variety that grows in dense clusters. Wild Ramps have broad green leaves and a purple/red stem that leads into the ground. They distinctly smell of onions in the early spring.
Ramps have been used by Native American tribes for their tonic and ability to ward off spring colds. Many use them traditionally in their cooking in the Spring. They were a celebrated arrival for tribes in the Northern sections of North America as well as the Appalachian Mountains.
In parts of Canada, they are considered a delicacy because they do not spread quickly or easily.
The plant grows in a cluster similar to other alliums. They have deep root systems with one central plant that produces a flower.
Sustainable Harvesting Basics of Wild Ramps:
The sustainability of harvesting Wild Ramps is still being researched as you will hear in our podcast today. The knowledge we have is not 100% complete at this time, but we are learning that Wild Ramps do not spread quickly or easily. This means sustainability is extremely important in how we harvest.
If you are harvesting avoid doing so in public land as we cannot be sure of who else has harvested before us. Harvest instead on private land that you have received permission to harvest from.
When you harvest pull a single leaf from one plant making sure to leave the rest of the plant intact to continue photosynthesis. Do not disturb the base of the plant from a patch.
If you decide to harvest bulbs, wait till near the end of a growing season for the Wild Ramp when the leaves have done their work and remove one bulb from the plant being sure not to remove the host bulb which flowers for production.
Do not dig up a whole patch of ramps. Wild Ramps will not be able to reproduce based upon current research.
If you see them in the farmer's market ask about sustainability practices to make sure that farmers and foragers are harvesting from approved land and that they are harvesting with practices that care for the nature and production of the plant.
In most cases, it is best to treat these plants like a delicacy till we know better about how we can use them sustainability. If you are interested about more research you can hear this podcast episode or you can read more here.
Remember ALWAYS to never gather more than you need from any wild plants. Thank the plants for their work by leaving plenty to continue living and thriving for generations to come!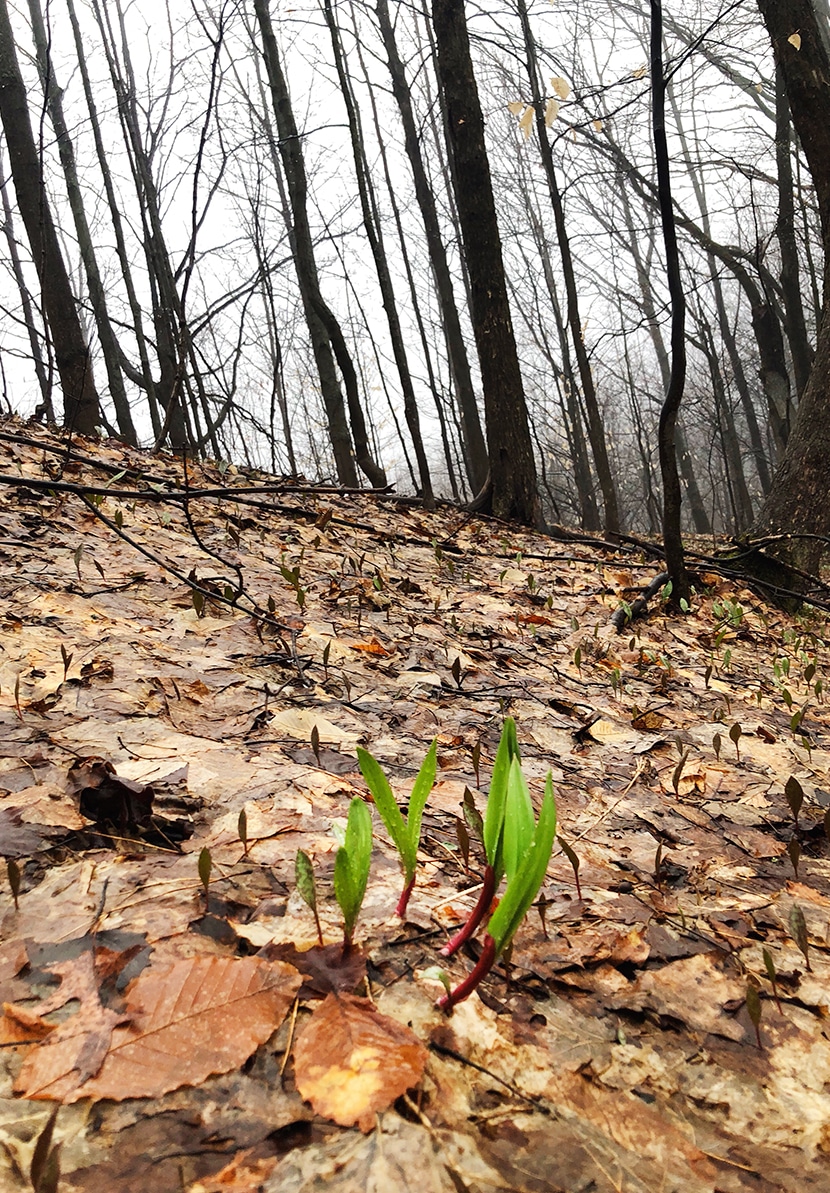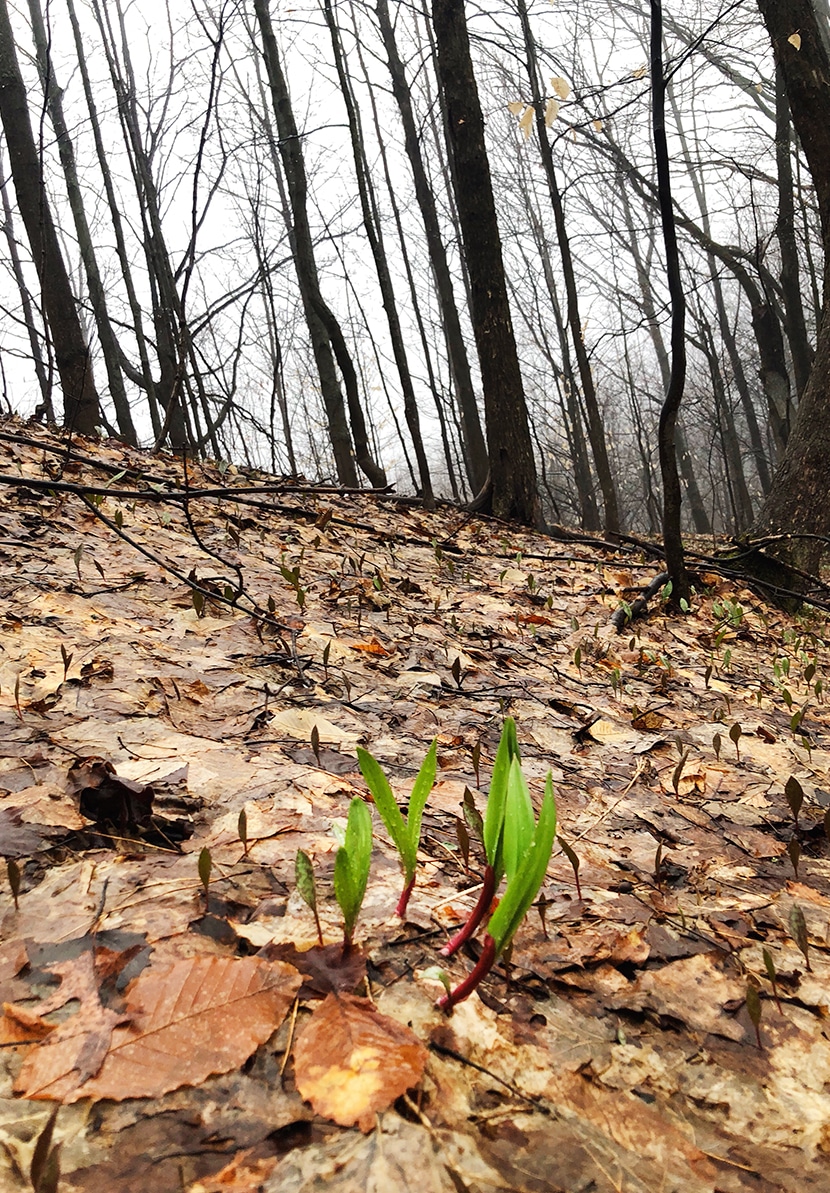 How to Cook with Wild Leeks:
Cooking with Wild Ramps is quite simple. If we think about them being somewhere between a green onion and an herb. If you have harvested a few bulbs use them with care and generosity. Wild Ramps have a more umami or pungent flavor than a typical onion so a little goes a LOONG way.
Make a Pesto: This dairy-free pesto recipe is really wonderful and simple to make. I love it with kale or spinach with the wild ramp leaves.
Snip them fresh to top almost everything: You can easily clip the leaves in tiny little strips to top a dish for a bright and earthy onion flavor.
Pickle them or make sauerkraut: Many enjoy pickling the later bulbs that grow larger. This makes them milder in onion flavor and higher in their umami flavor. You can also use the leaves in kraut or kimchi as well in a Lacto fermented fermentation.
Make Wild Ramp Salt: You can fill a clean jar with dried ramp leaves and salt and create a ramp salt very simply that can carry you all year with just a few well-harvested leaves.
Add them to favorite Dishes: We will use the leaves to top pizza or added at the end into a sauce or soup. We even have chopped and added them to an omelet with mushrooms (potentially morels) if you are into that idea as well.
Wild ramps do not keep long so make sure you keep them cleaned and in an air-tight container, but they will wilt and die quickly no matter what so it is always best to use them within 24-48 hours of harvesting.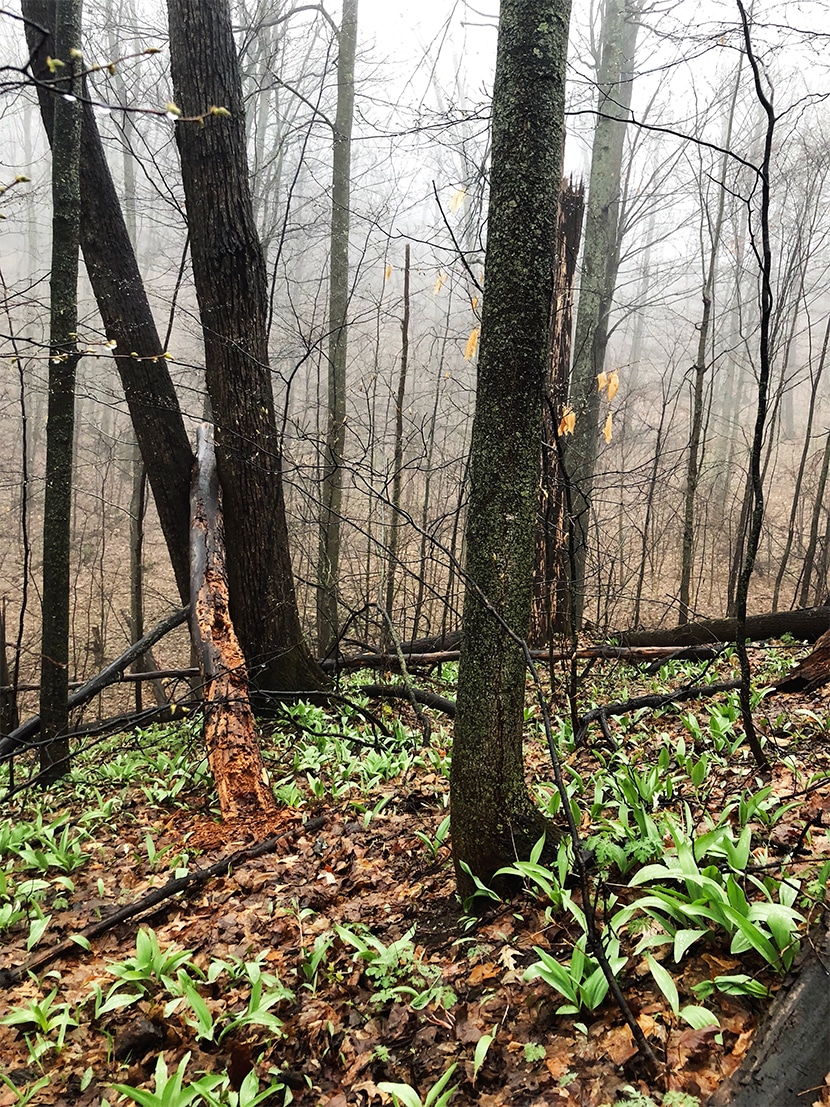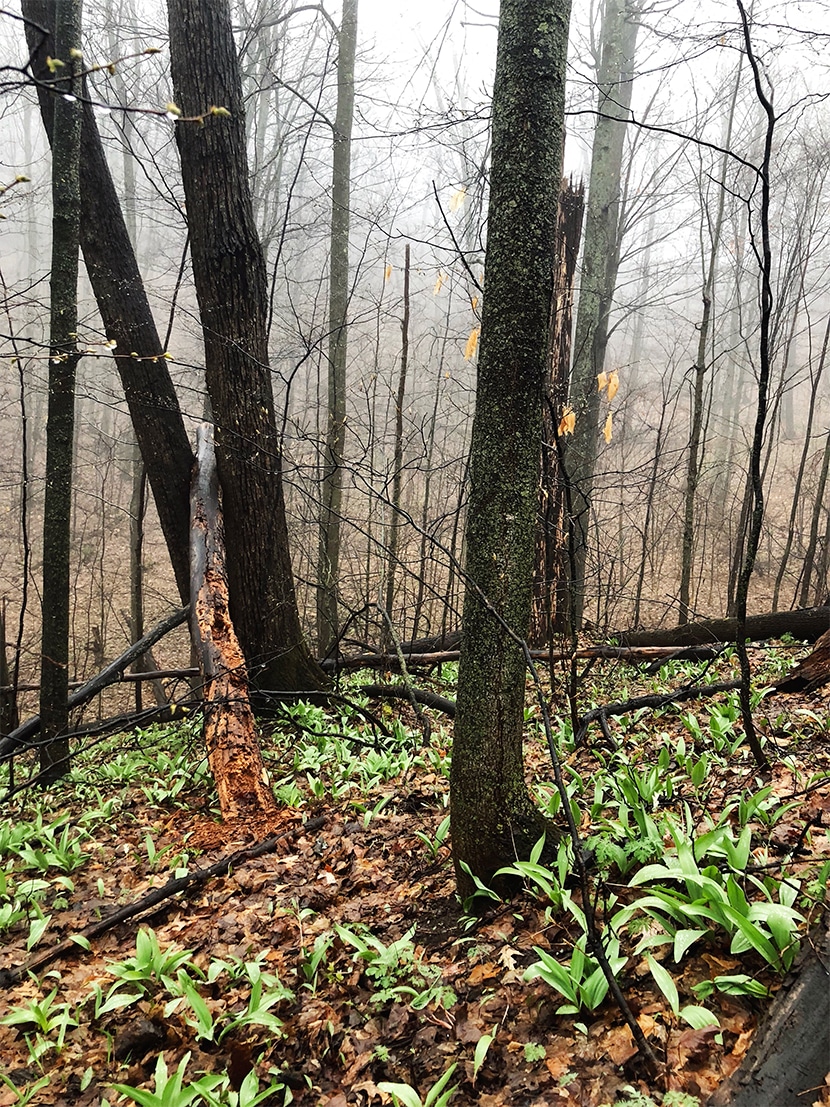 You can hear more about the challenges of sustainability and how to harvest them properly on our podcast. You can also read more on this blog post as well if you are looking for further information.