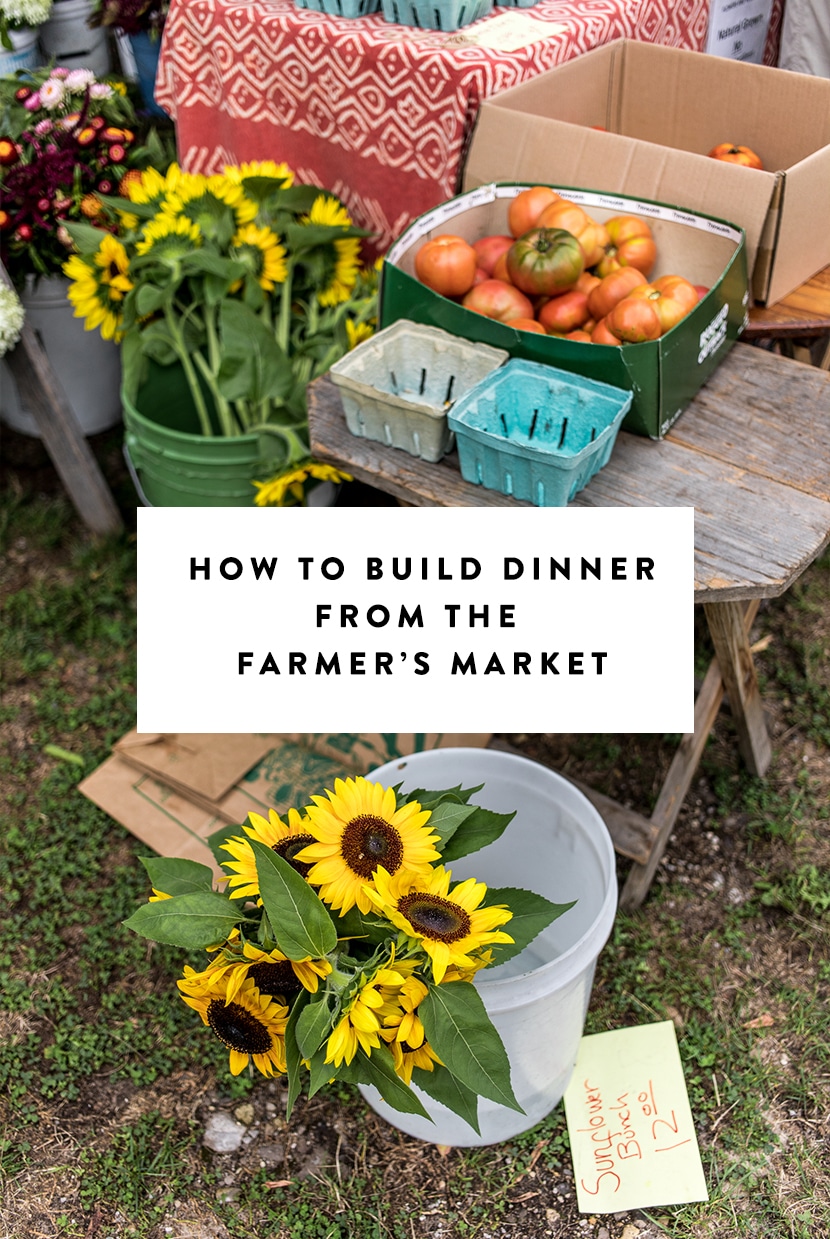 There is a saying in French cooking about having the ability to cook from the market, "la cuisine du marché". It is used to define a chef's specialty to produce farmers market meals. I love to cook this way. It is my favorite thing about the warm months of the year. The ever-changing varieties throughout the summer and fall are so inspiring to me. They always have been. When I read this phrase in David Tanis's book Market Cooking, I felt understood and like I had some sort of definition to lean on with my cooking style.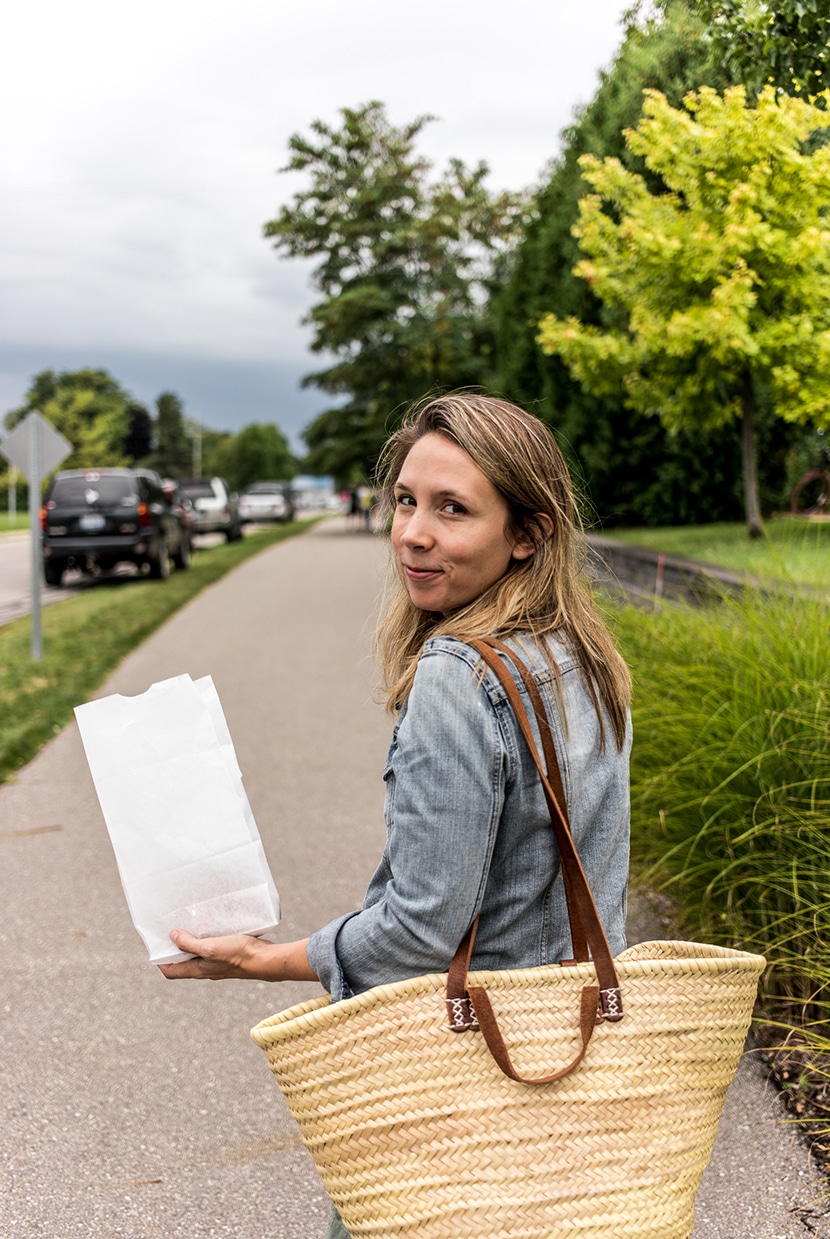 To me, the best day is one centered around cooking dinner for friends and loved ones. You spend the day heading to the market, gathering local goods, and then looking at what has been gathered and cooking up something yummy whether it be a rustic pasta dish or roasting veggies and topping them with an herby sauce. Depending on the season these meals can be more detailed or really low-key. Nonetheless if I had to choose my perfect day it would be just this.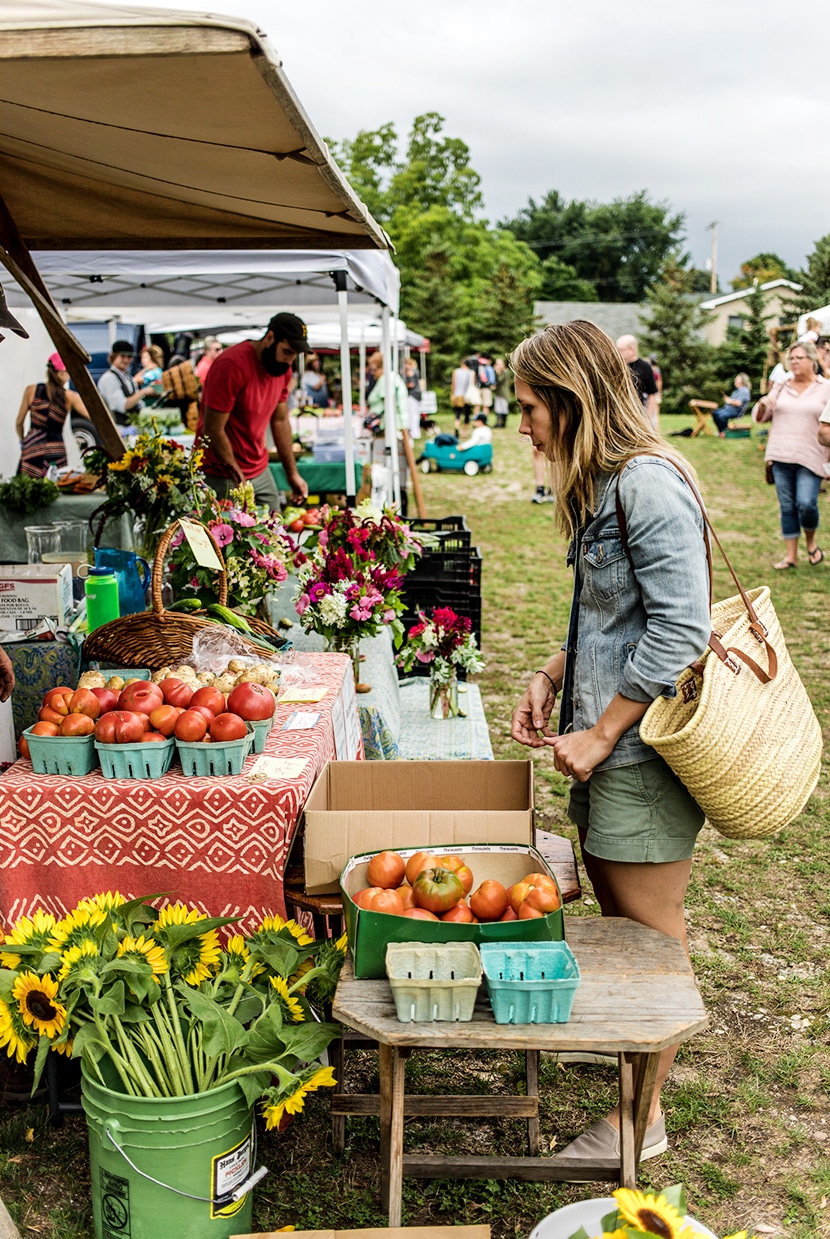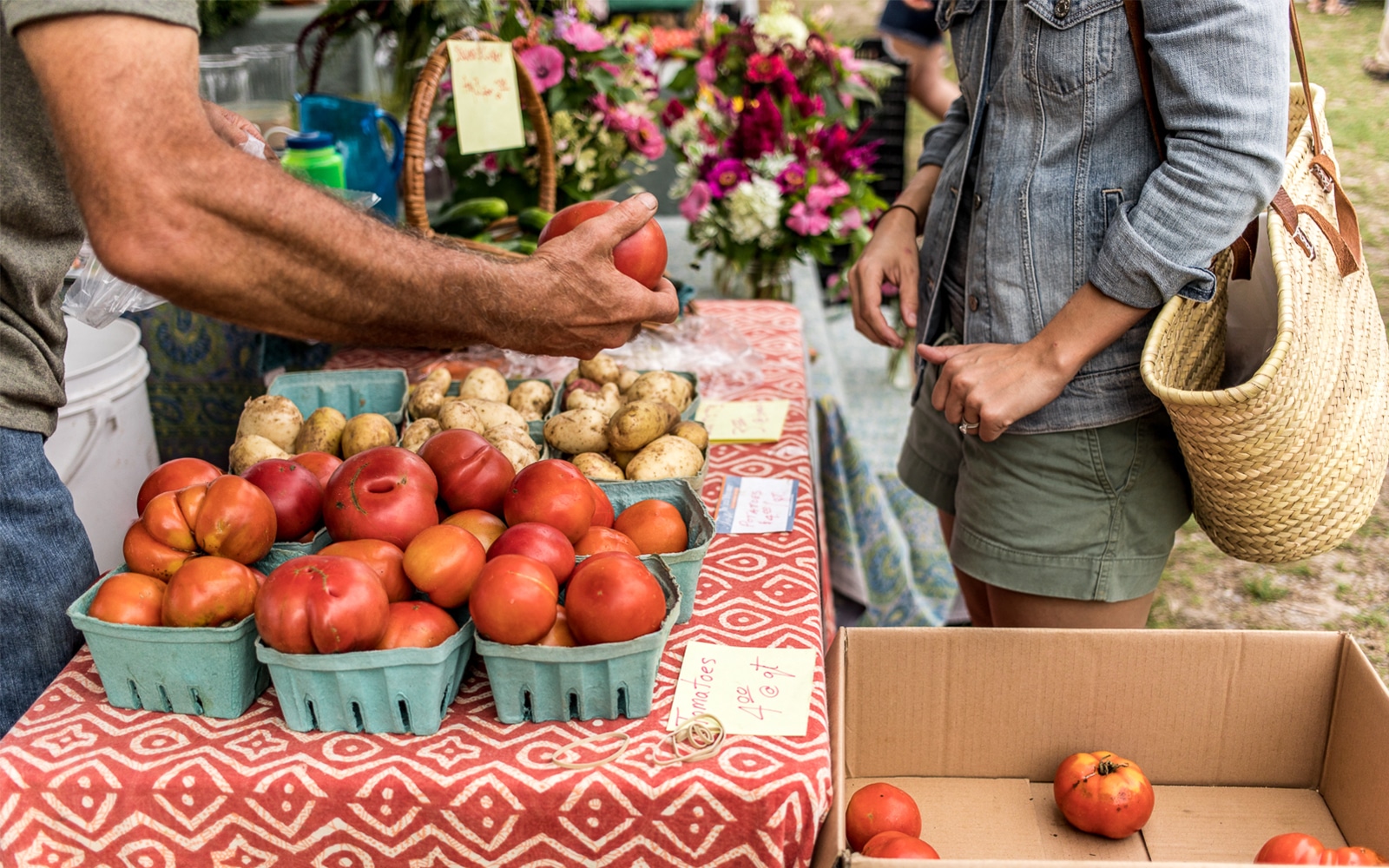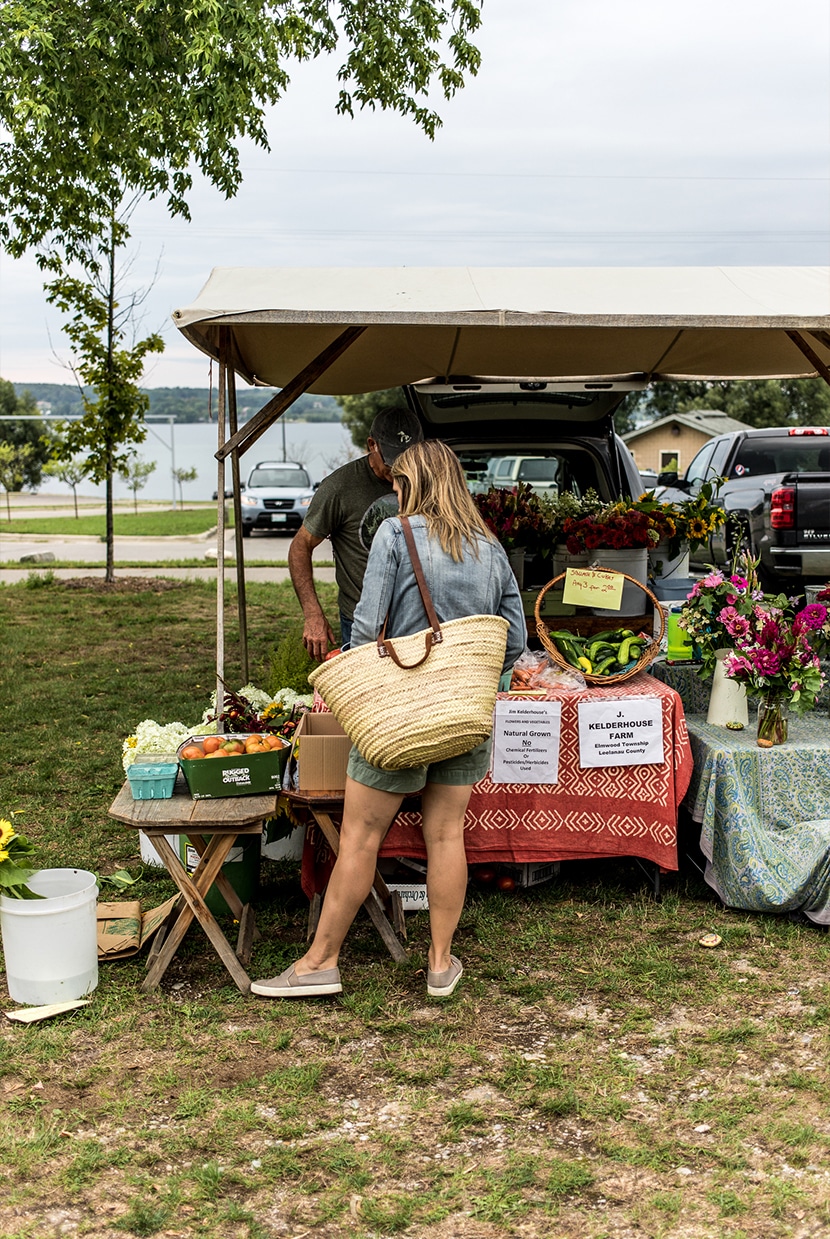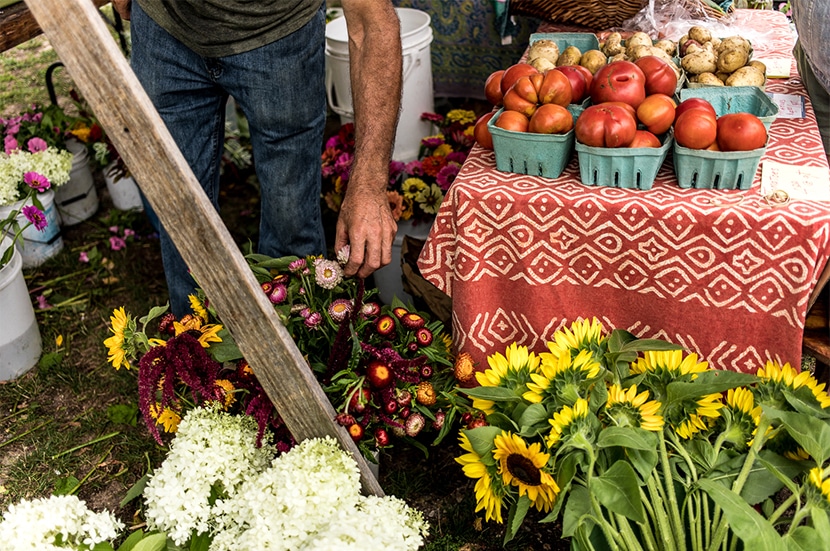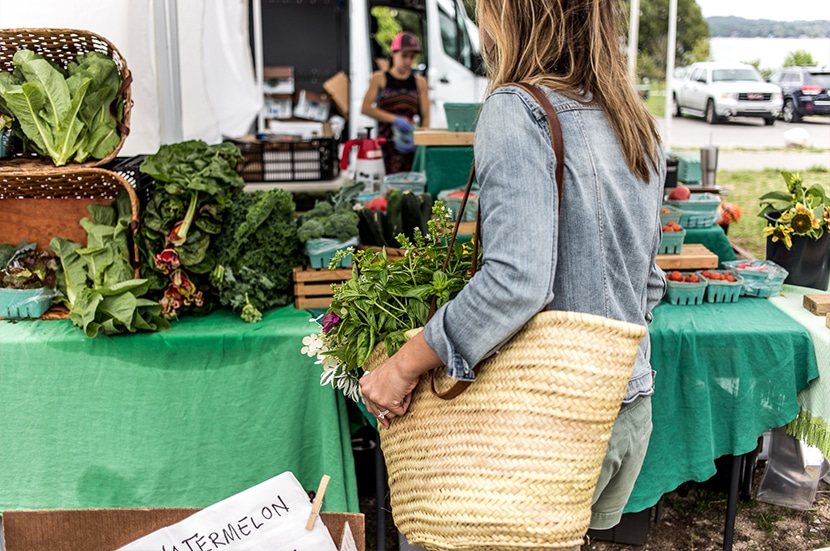 So this month when the Michigan Farmers Market Association asked me to head to the Sutton's Bay Farmer's Market, I decided it would be the best time of year to plan a meal and cook up a beautiful meal with it. So I thought I would give you 5 of my best tips for building a simple meal from the market for friends.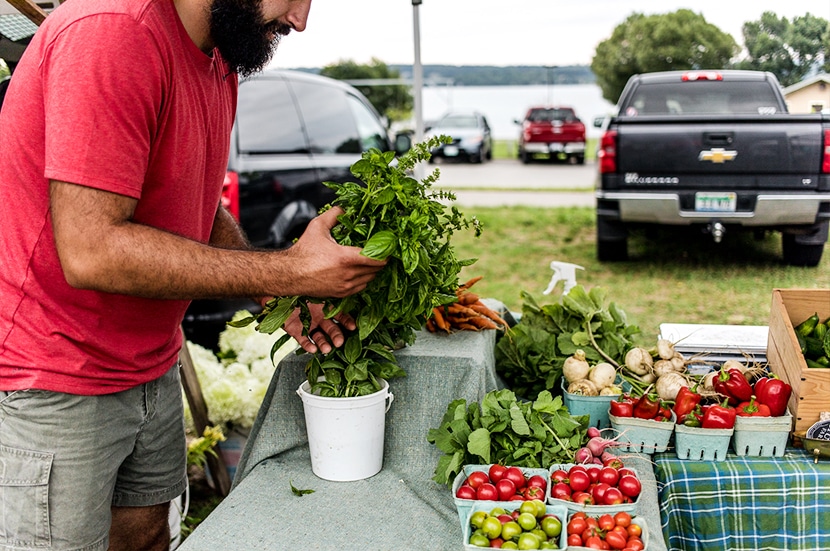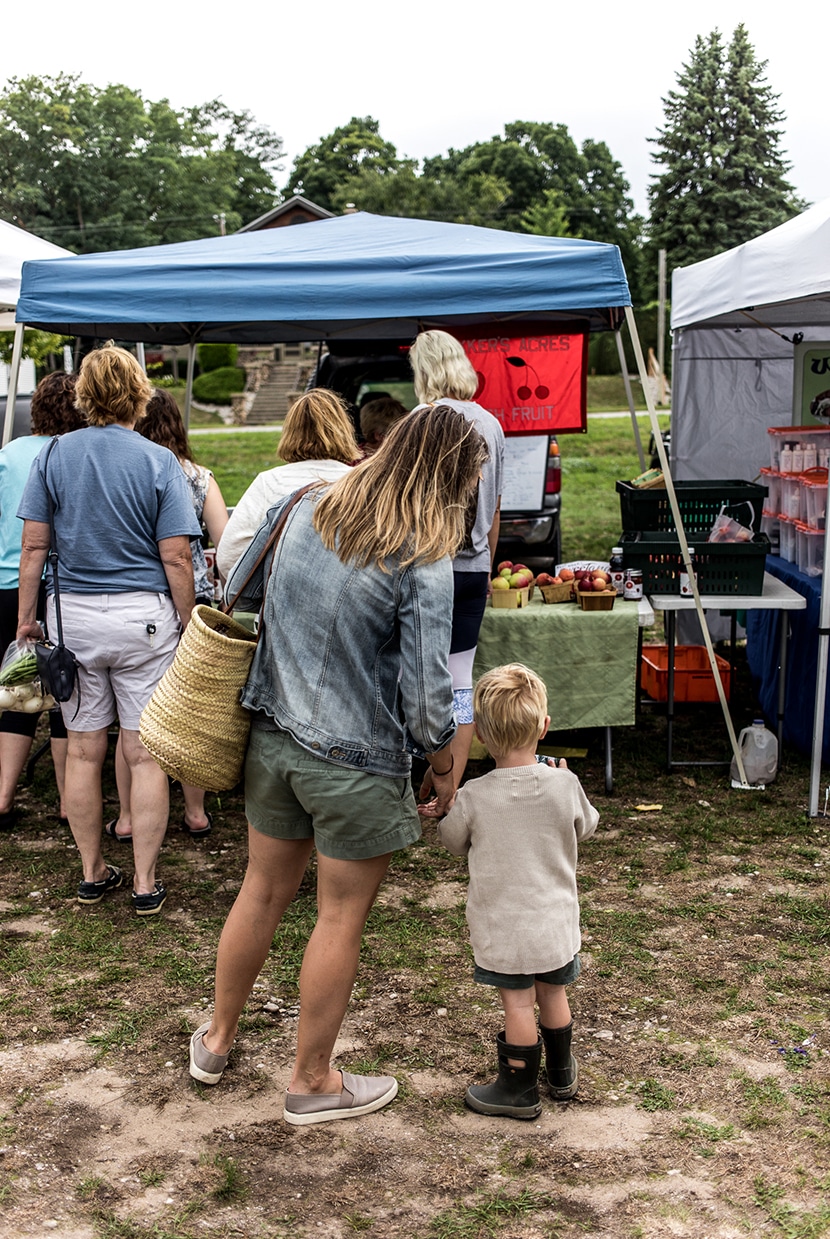 6 Tips For Building A Simple Farmers Market Meals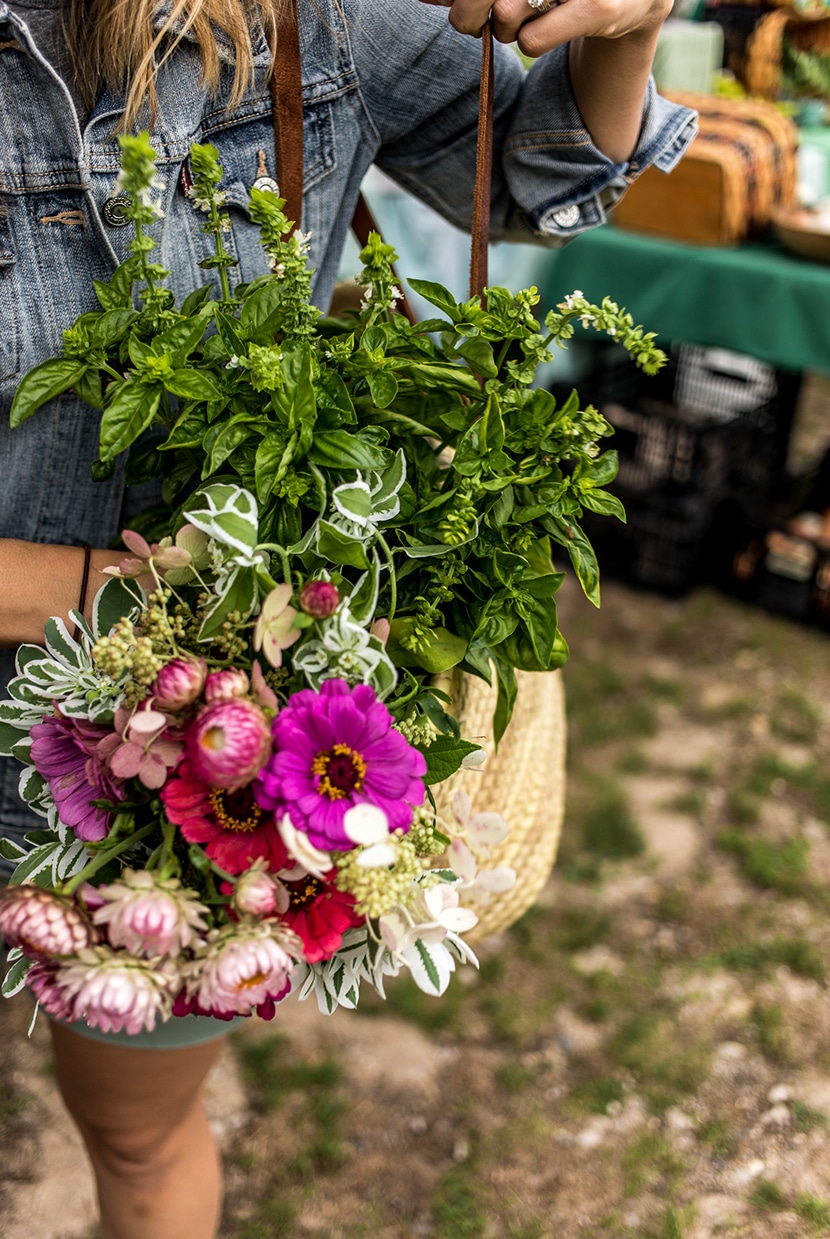 1. Get The Lay Of The Land:
Since many times you won't have a plan heading to the market (or at least I don't) I usually like to wander through the booths and get a good idea of what is available. Once I see everything I can start thinking about pairings and begin to start seeing different dishes.
2. Ask Farmers:
When I see a farmer have an abundance of something (such as heirloom tomatoes) I love to ask them how they are eating them. Most of the time farmers have very simple dishes they are preparing with them since they don't always have a lot of time to spend cooking in the evenings so it is a great launching point for a dish in the very least.
 3. Always Get Herbs:
Grabbing some fresh herbs is an easy way to bring bright and exciting flavors easily and simply to a dish so I always make sure to grab some. In this case, I got a pound of tomatoes and fresh basil so in the very least I could make a quick Panzanella with it all, which I ended up doing.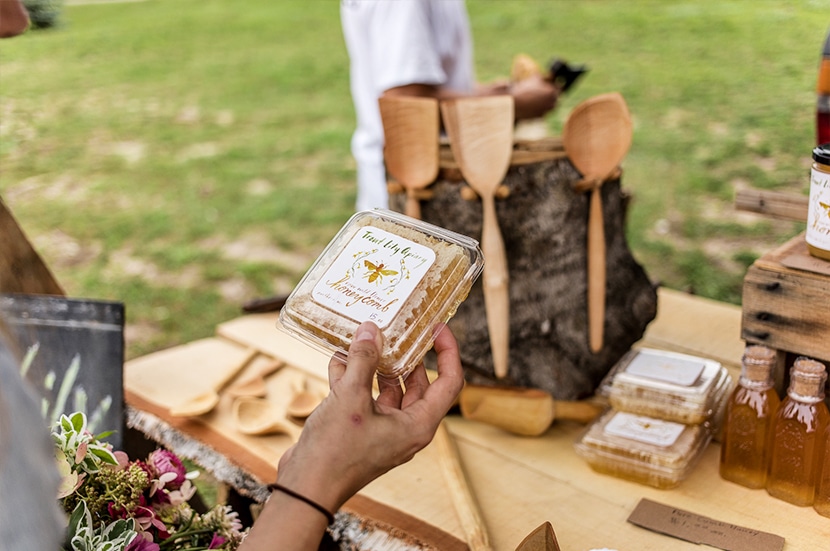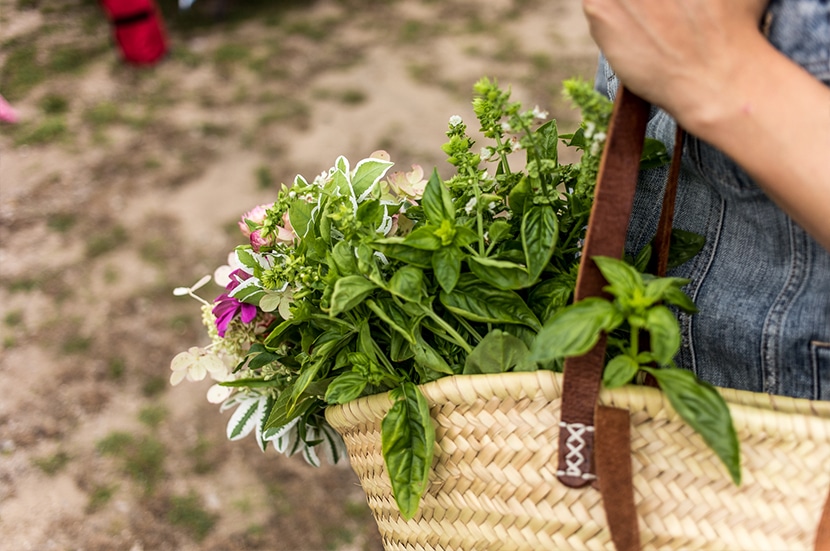 4. Get A Variety Of Things:
When choosing things get a well-rounded bounty. For instance, we got corn, basil, cheese, tomatoes, honey, kale, and peaches. This was easy to make roasted corn on the grill, Panzanella, massaged kale salad, and roasted peaches with honey on top and toasted nuts.
5. If It Is In Season It Usually Goes Together:
This rule of thumb is pretty universal and works like a charm. This surprised me a little bit when I read it in a seasonal cookbook, but I have only found a few times it really doesn't work well. This might be my favorite thing about cooking with the seasons is that it usually guides you to connect things and most things need very little love to get something amazing as a home cook.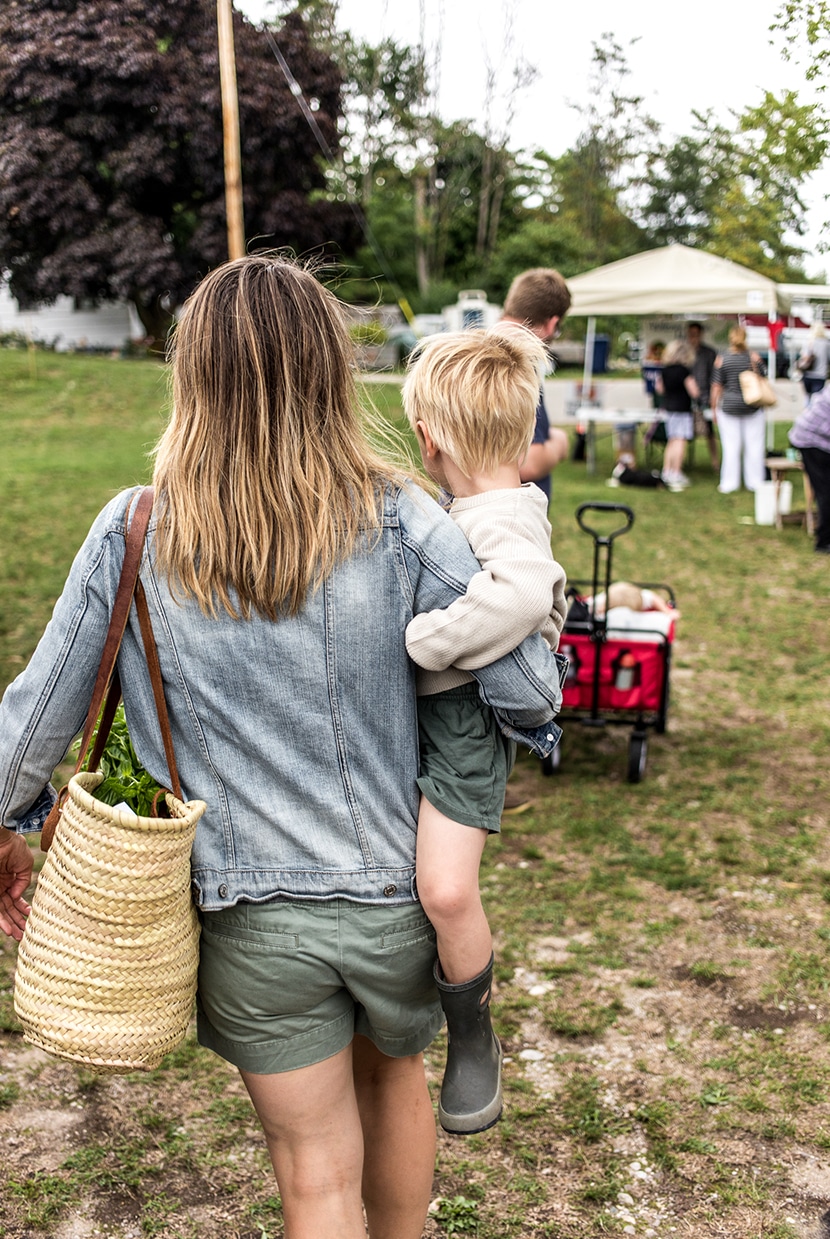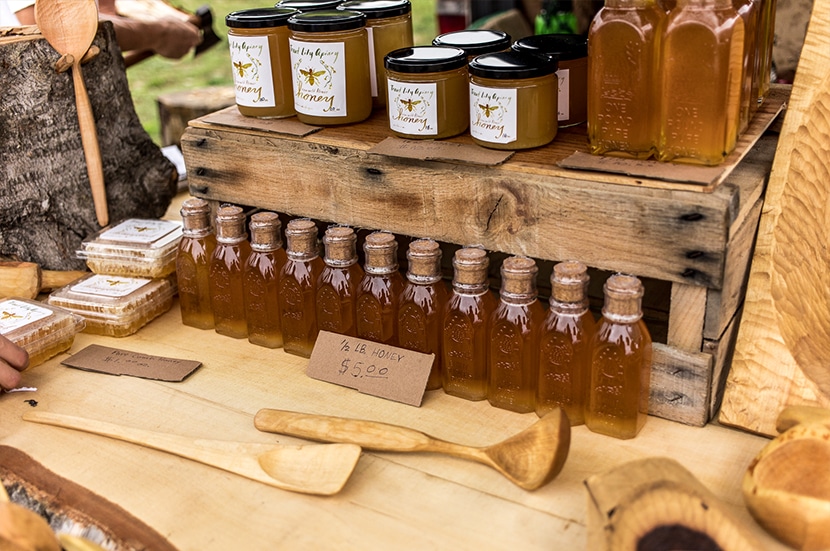 6. Keep It Simple
The greatest thing about buying fresh ingredients is that olive oil, white wine vinegar, sea salt, and pepper can be really all you need when you get home. I do occasionally add some grains and such but I don't usually feel I need much beyond that for a good meal.
We always keep a loaf of bread or at least ingredients for some crackers so we can easily turn anything into a pizza or something if need be. Don't feel you have to make anything too gourmet, great ingredients that are super fresh go a really long way in creating beautiful and flavorful meals.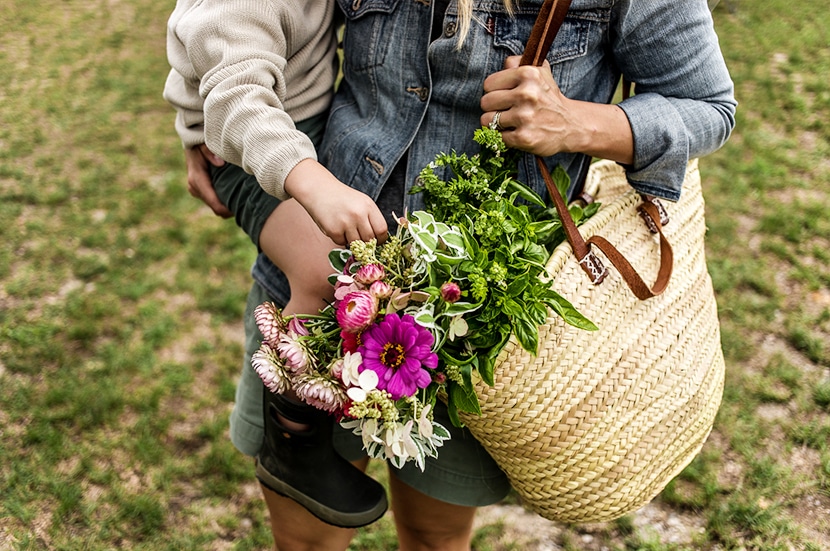 To give you an idea of what we did, we bought the following things:
1 lb Heirloom Tomatoes for $4
6 ears of corn $4
1 Bunch of Basil $3
1 15 oz Honey Comb $15
1 lb of Peaches $4
1 loaf of bread $6
1 package of Cheese $7
1 Bunch of Kale $4
Tasty Farmers Market Meals Recipe
2. Roasted Corn with Smoked Butter (I had it at home already)
3. Panzanella ( I eliminated the cucumber)
4. Bread and Cheese and some sliced apples from our trees at home5. Grilled Peaches covered in Honey and some Toasted Hazelnuts (from the pantry)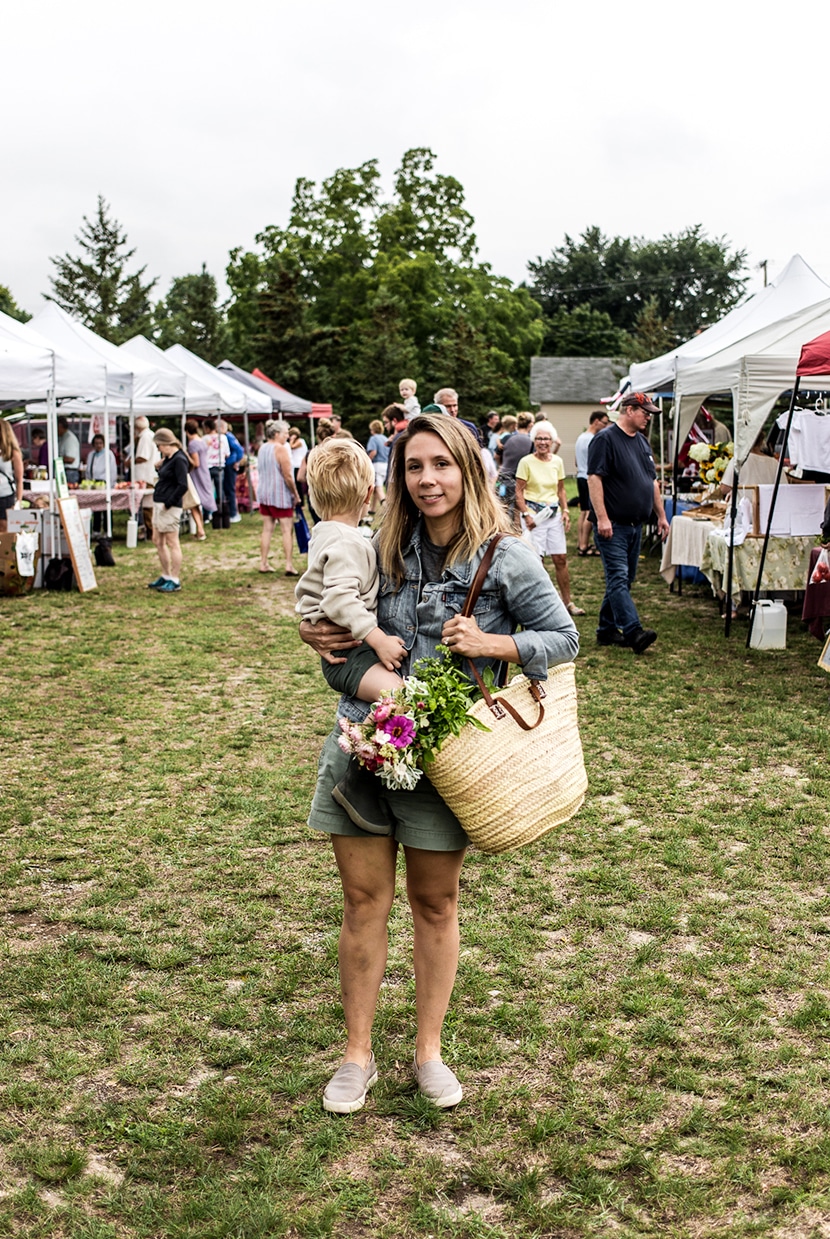 It took a total of about an hour to make everything before friends came for dinner who brought grass-fed local beef for burgers on the grill and some sauerkraut to top them with.
It was simple and reallllly good! Like I said, Farmers Markets meals are simple, beautiful, and back to the basics typically.
If you need inspiration or even to know what may be available before you head to the market, I suggest checking out the Recipe Cards, Seasonality Food Lists, and more from the Michigan Farmers Market Association website.
So tell me what are your tips for cooking from the market? Do you do it in a specific way?
 A big thanks to the Michigan Farmers Market Association for sponsoring these stories this summer and The Fresh Exchange's endeavor to eat seasonally and locally. 
If you loved this article about farmers market meals, consider checking out our recipes below –