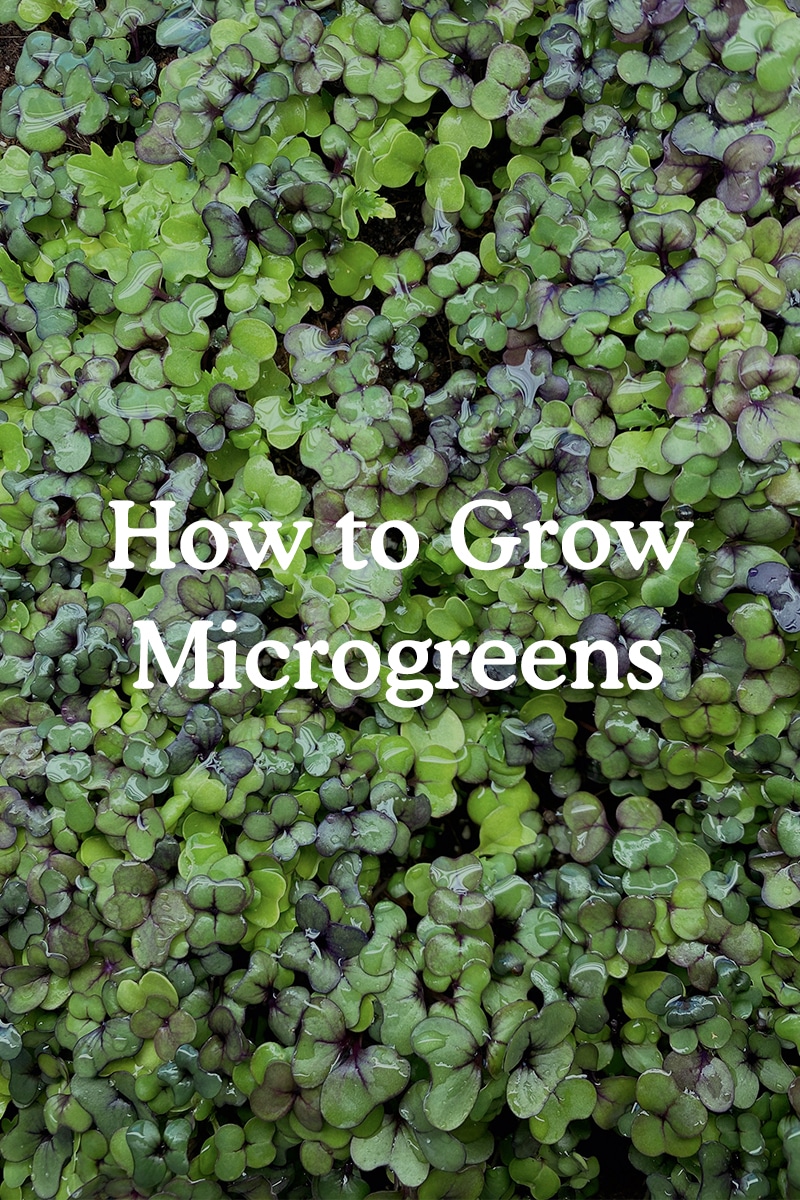 Growing Microgreens may be the simplest and easiest project for anyone to do at home. No matter where you live, as long as you have a window, water, and soil you can grow your own microgreens. There are elaborate setups but these are not what you need to grow microgreens yourself.
The tips here are the fastest, simplest, and easiest way to grow microgreens yourself so you have high density nutrient rich food in 2-4 weeks.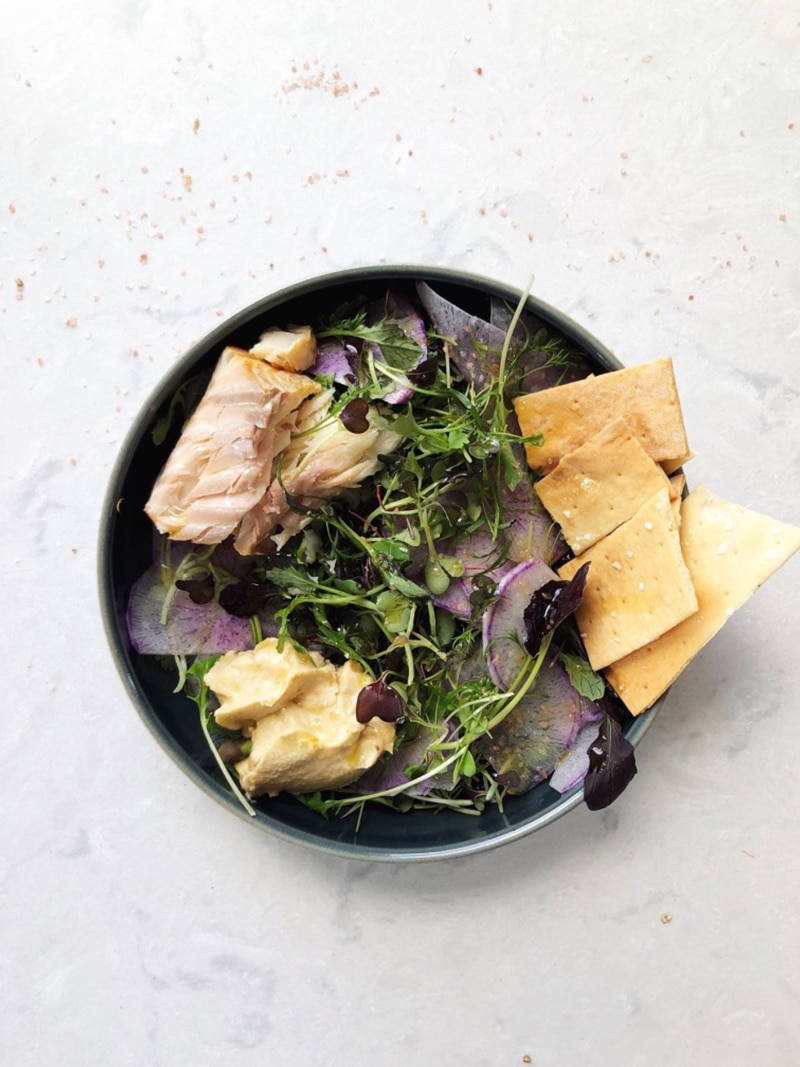 What is a Microgreen
A Microgreen is simply the germinated seed shoot that is harvested with scissors. Most of the time it is confused with sprouts which include the seed, root, and stem of the germinated plant as well. They can be made of most any type of plant but there are some that are easier than others. Here is a quick list of ones that are easiest:
Bok Choy
Arugula
Broccoli
Buckwheat
Cabbage
Beets
Kale
Chia
Mustard Green
Cauliflower
Spinach
Pea
There are far more interesting and wild varieties that add lots of intense flavors such as micro herbs and other greens, but the above provide an easy way to get an intense amount of nutrients in every meal. If you want ideas of what to do with the microgreens you harvest you can read this post for more information.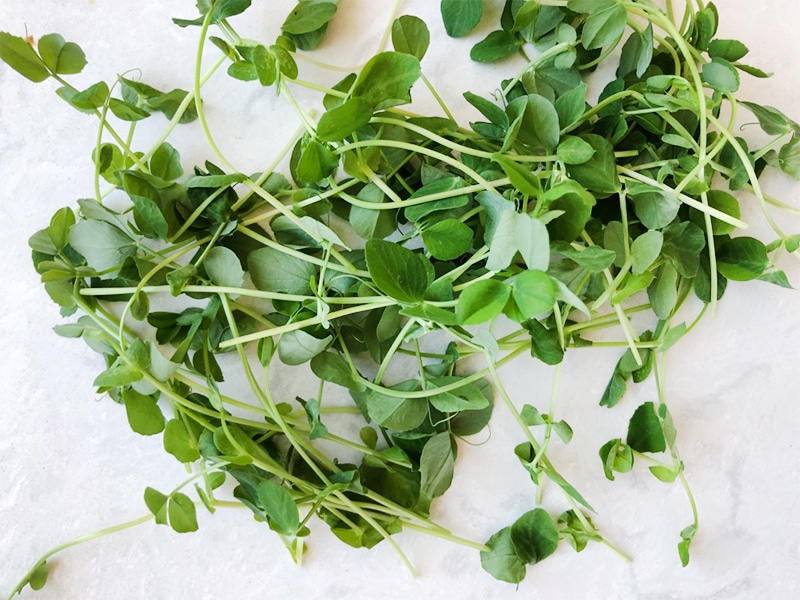 5 Great Reasons Why You Should Grow Microgreens
Microgreens have many benefits. Here are the ones I think are the selling feature of why you should be growing them yourself:
1. High Nutrient Density:
Though the nutrients vary from type of microgreen to another, the plants contain a condensed level of nutrients from iron, zinc, potassium, vitamins A, B, and C and tons more. They are an easy way to increase your plant based vitamin intake in a day.
2. Sustainable:
Because microgreens can be grown in windows and with natural light and indoors with very few supplies, they offer a chance of sustainable setups for growing by individuals.
3. Easy to grow for first time gardeners:
If you are new gardening, these little guys are very easy for nearly anyone to grow without an issue.
4. Suitable for all climates:
You can grow these no matter where you live. Even if in an apartment with minimal light, all you need is a grow light. It is very easy to have them available to you.
5. Grow Quick:
You can have fresh food cut and on your plate within 1-3 weeks.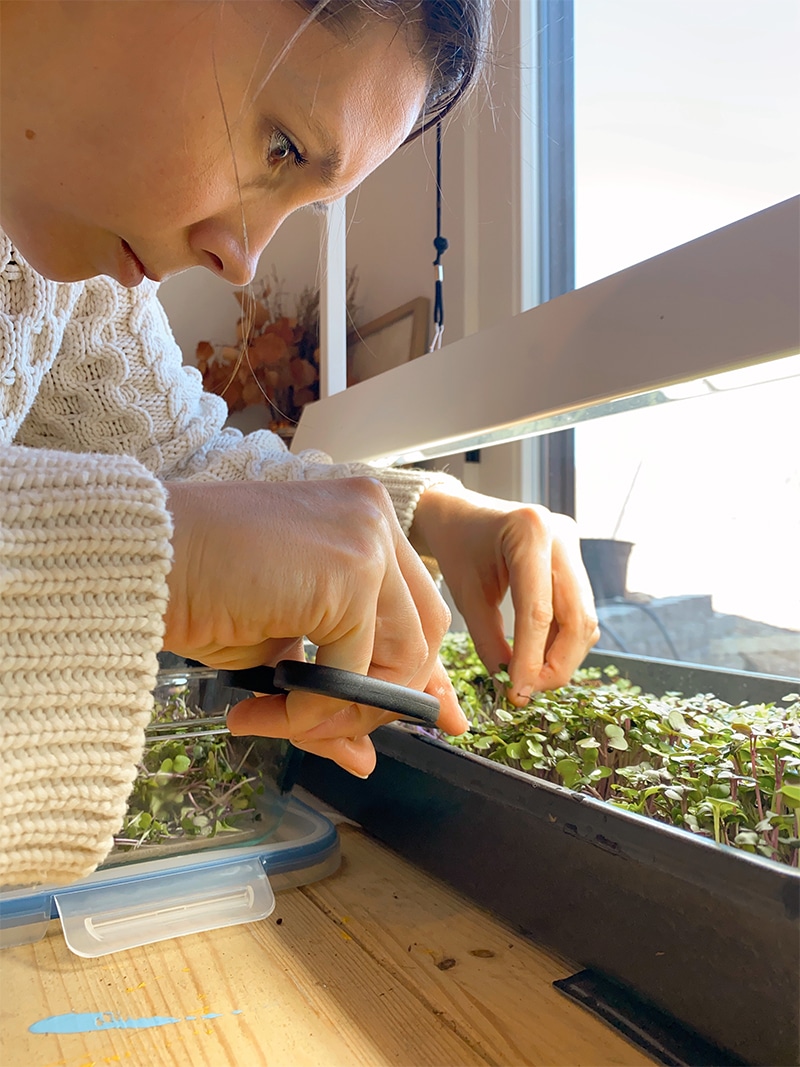 Microgreens: Health Benefits
Microgreens are a brilliant source of polyphenols, an antioxidant class linked to lower risks for heart disease.
Polyphenols in food may be linked to a lower risk of Alzheimer's disease. Antioxidant-rich cuisines, such as the ones that contain high amounts of polyphenolic compounds can help keep your mind sharp and fight off dementia later on down the line!
The antioxidants in this extract may help prevent sugar from being broken down by the body's cells, which would otherwise cause it to pile up and have harmful effects on your health.
Microgreens are superfoods that contain high levels of sulforaphane, which research shows can inhibit the growth of cancer cells.
How to Grow Microgreens – Easy Steps and What You Need
Very simple and easily you can grow microgreens all you need are the following materials:
Materials
Very simple and easily you can grow microgreens all you need are the following materials:
A tray of any kind that offers you 2 inches depth at least – You can use left over plastic containers
Seed Starting mix or high nutrient density soil – Coco coir is another option
Seeds of choice – here is where I buy mine — you can also use dried grains like barley, wheat berries, and so on from the pantry. All you need to do is presoak them before for a few hours or overnight.
Optional: grow light
Optional: rain head watering can
Steps to follow:
Once you have the supplies gathered here are the steps to plant and care for the seeds/greens till harvest:
The back of the seed packet has simple instructions for seeding your specific seeds.
Place 1-2 inches of dirt into the base of the tray and tamper down and even out with your hands or another piece of cardboard.
Scatter seeds onto the dirt and follow the seed instructions. Press the seeds gently into the soil.
Cover the seeds with a thin layer of soil. Spray them or water them with a mister or rain shower style watering can.
Make sure to mist and water one to two times a day to keep the soil moist and damp until they sprout. Keep a low light on the greens if you are using one so the soil is warm. Continue to water but do not soak them with water as mold will grow potentially.
Once seeds have sprouted, you want to continue to water till they are 1-3 inches tall (taller for pea tendrils) and are ready for harvest.
The microgreens need at least 4-6 hours of sunlight a day so if you are unable to get them for them you should make sure to have a grow light. A heat mat can also help to germinate sooner, but is not necessary. If you use a heat mat make sure to remove once the seeds are popping.

What to do and How to Harvest Microgreens
Once the seedlings are about 2-4 inches in height, you are ready to harvest the greens. Pea tendrils are different. To harvest all you do is take scissors and cut them right above the soil and place in a glass or plastic container that can be air tight.
When you are ready to eat them, wash them in a lettuce spinner with cold water and gently spinning them. Make sure when you harvest you have washed your hands and everything is clean before harvest as well.
If you need ideas of what to do with your microgreens, you can see the graphic below or head here to learn more.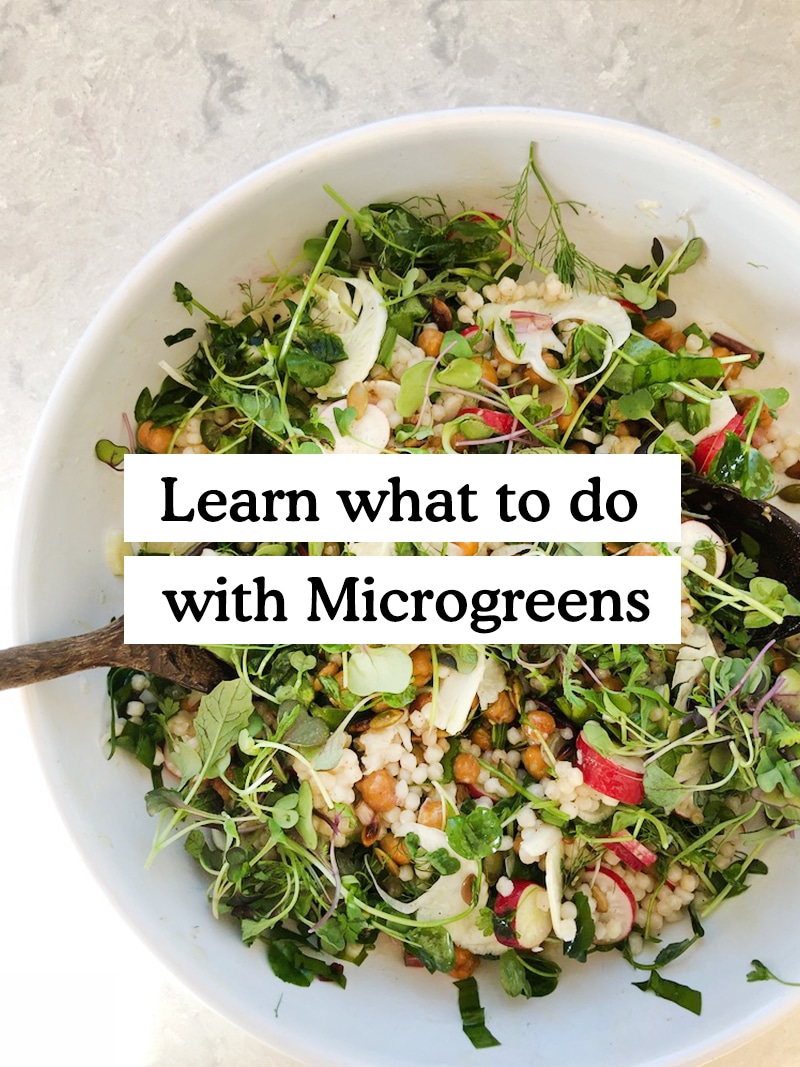 If you find this post informative, consider checking out below articles: