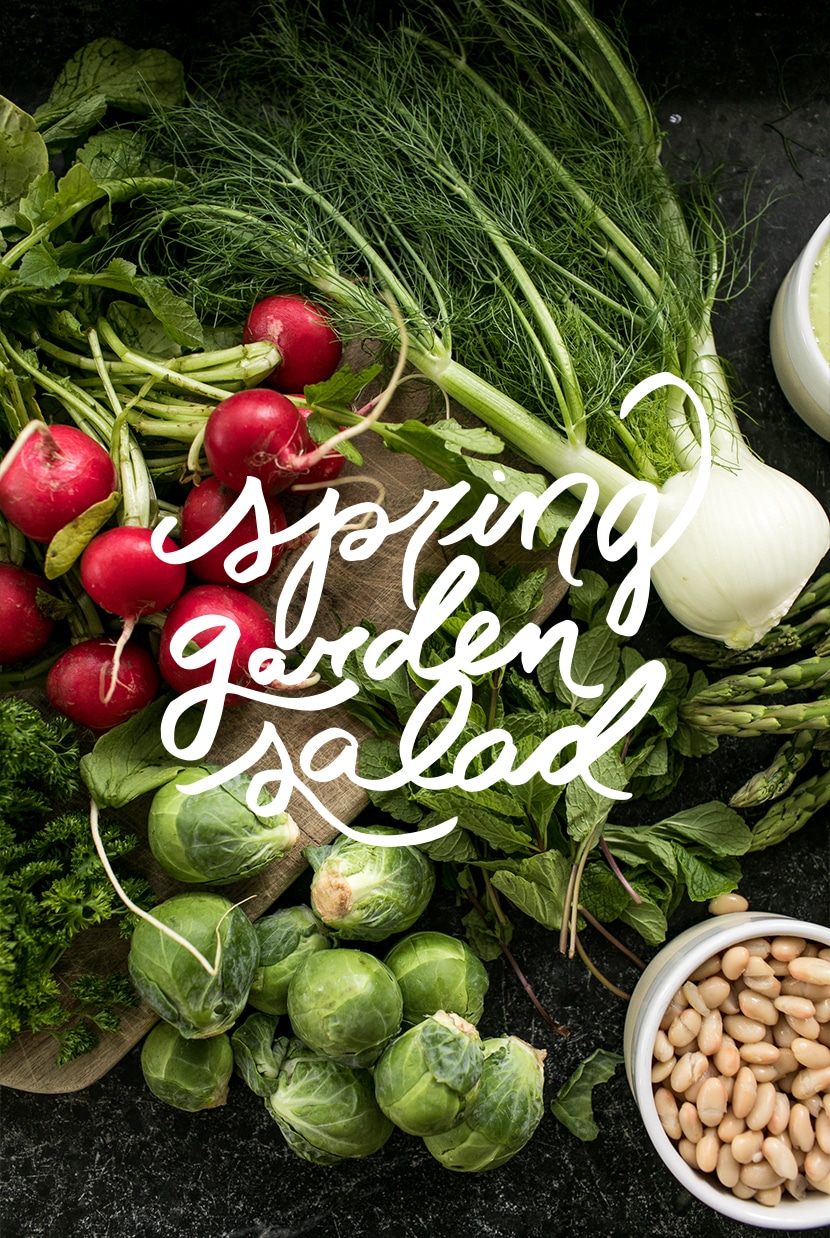 Is there any better way to use up all those fresh veggies that are becoming available than by tossing them all together with a hearty dressing? I don't think so. I love spring veggies because they mark eating more foods. This means a lot of chopping and very little time at the stove or oven. What results are crisp, fresh, vibrant, and tasty dishes that really are seasonal. Today, I am sharing one of my favorite recipes for the spring. It is very simple and includes a really yummy vegan dressing that will wow a crowd.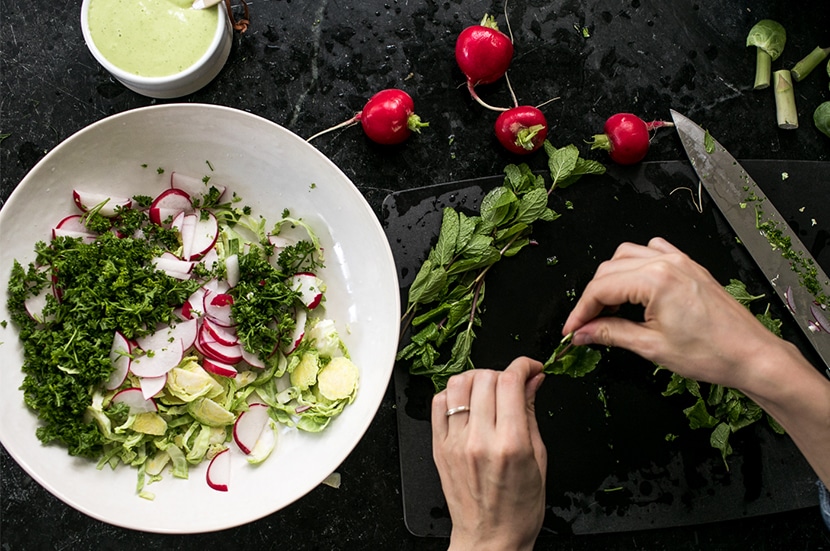 Some people don't like chopping, but what I love about doing this salad is I work on it throughout the day doing the heartier veggies early and then the more delicate ones right before serving. It makes the task easier. Also, the dressing takes no time so that makes it even easier to get these crisp flavors.
What is Spring Garden Salad?
What's so great about Spring Garden Salad? Well, for starters the name says it all. This type of salad has garden fresh veggies like carrots and tomatoes mixed in with your favorite leafy greens–often including cucumbers or onions too! Sometimes they're topped off with some croutons (or even cheese) for added flair; but no matter how you eat them these tasty treats will make every meal better than ever before! We prepared a different take on how Garden Salad is usually made. See below what the ingredients and dressing we prepared.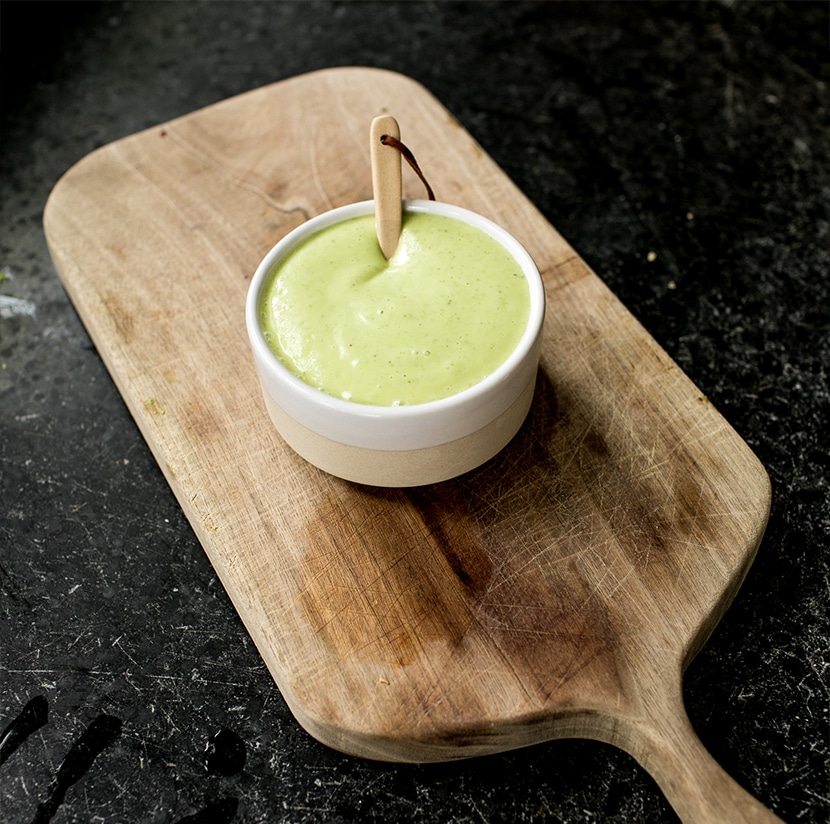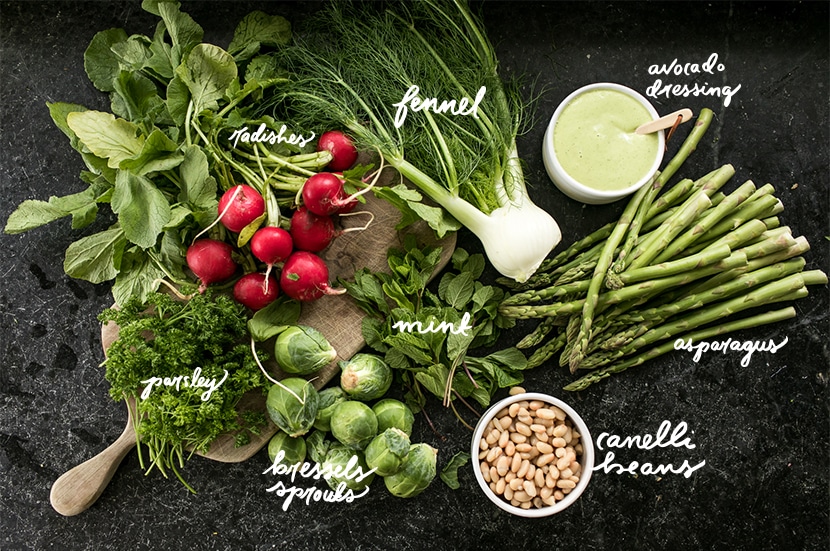 Spring Garden Salad Ingredients
4-5 radishes
1 handful fresh parsley
4-5 worth of leaves from Brussels Sprouts
1 handful of mint
1 whole fennel (we will use the bulb and the fronds)
1 can of Canelli or White Beans drained and rinsed
6 or 7 trimmed (stem removed) asparagus
1/2 tbsp Olive Oil
Salt and pepper
Dressing Salad Ingredients
1 ripe avocado
1 handful mint
1 garlic clove
1/2 cup olive oil
1/2 cup rice vinegar
Juice from 1 lemon
salt and pepper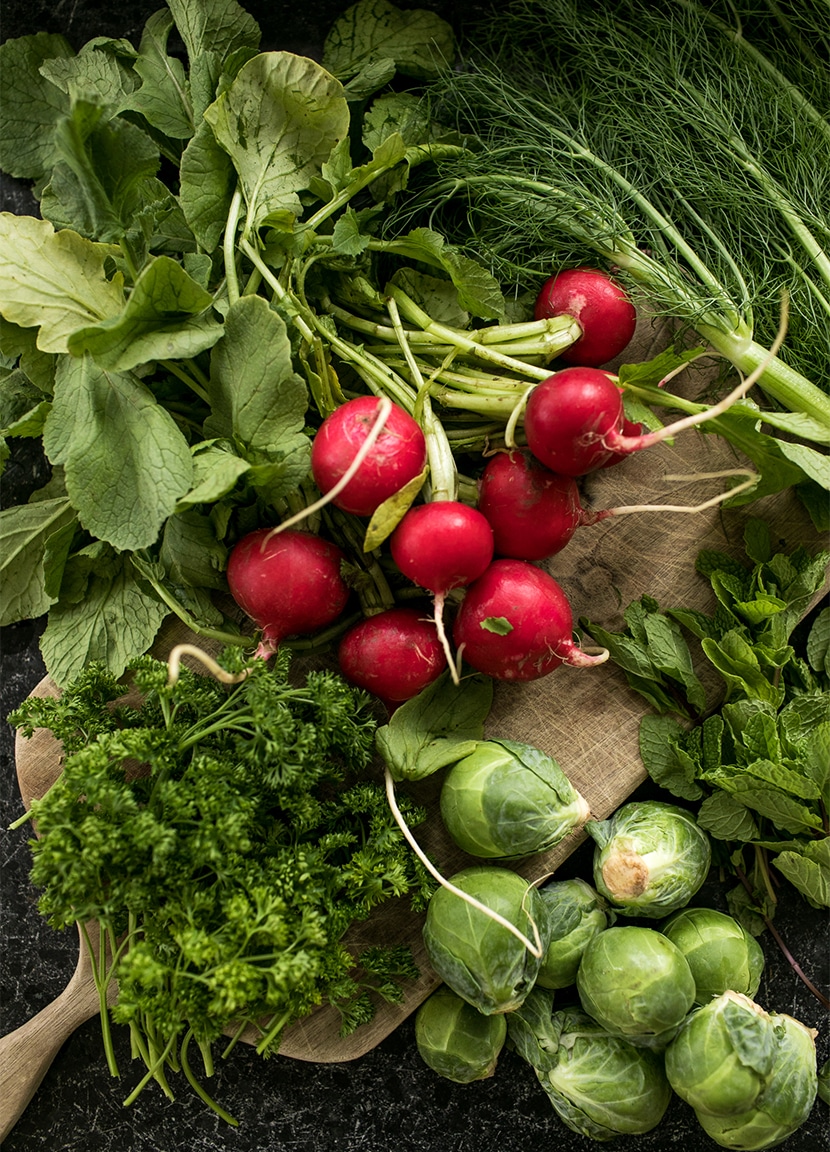 Preparing the Spring Garden Salad Dressing
I begin by making the dressing. Simply toss all the ingredients into a high-speed blender and food processor and let it go till it is smooth. Depending on the size of your avocado it may need to be thinned slightly. I add a little water till it is the texture I would like it. Once it is the desired texture you can set it aside till you are ready to dress the salad.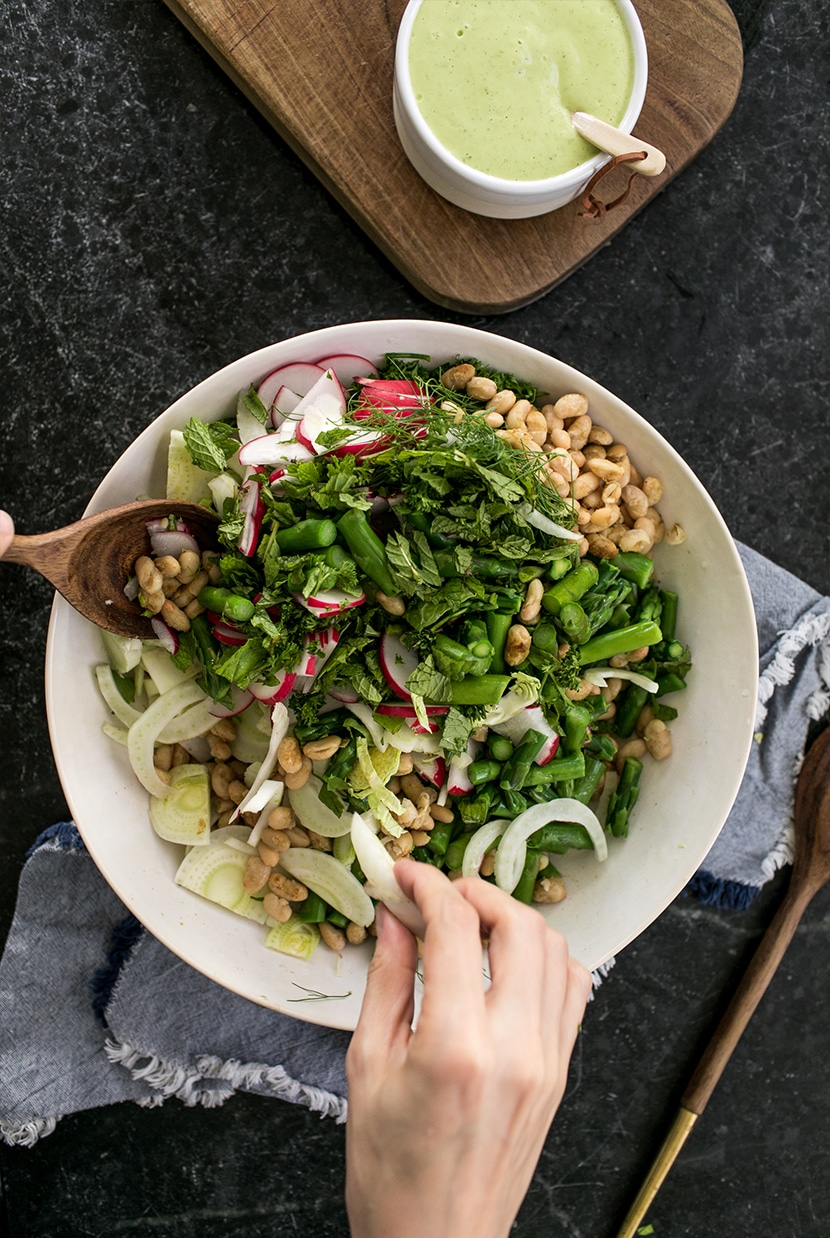 How to make the Spring Garden Salad
1. To make the salad, I first cook the Canelli beans. All I do is turn on a frying pan, toss them with olive oil and salt and pepper and fry them up till the outsides of them get slightly crisp. I then set them aside to cool.
2. Before I get to chopping, I blanch the asparagus. This really helps makes them crisp in the salad but not raw and hard. You can follow these instructions for blanching. You can do them raw, but I love the color they come out when blanched and the texture of them.
3. After that, you will chop the rest of the ingredients and place them in the serving bowl. Here is a guide to know how to chop each veggie and herb:
Blanched Asparagus: Rough chopped
Radishes: Half-moon slices
Mint: Rough chopped
Parsley: Rough chopped
Fennel bulb: fronds removed and thinly sliced
Fennel Fronds: Pulled from stalk and left loose and wild
Brussels Sprouts: trimmed and leaves torn and used similarly to lettuce leaves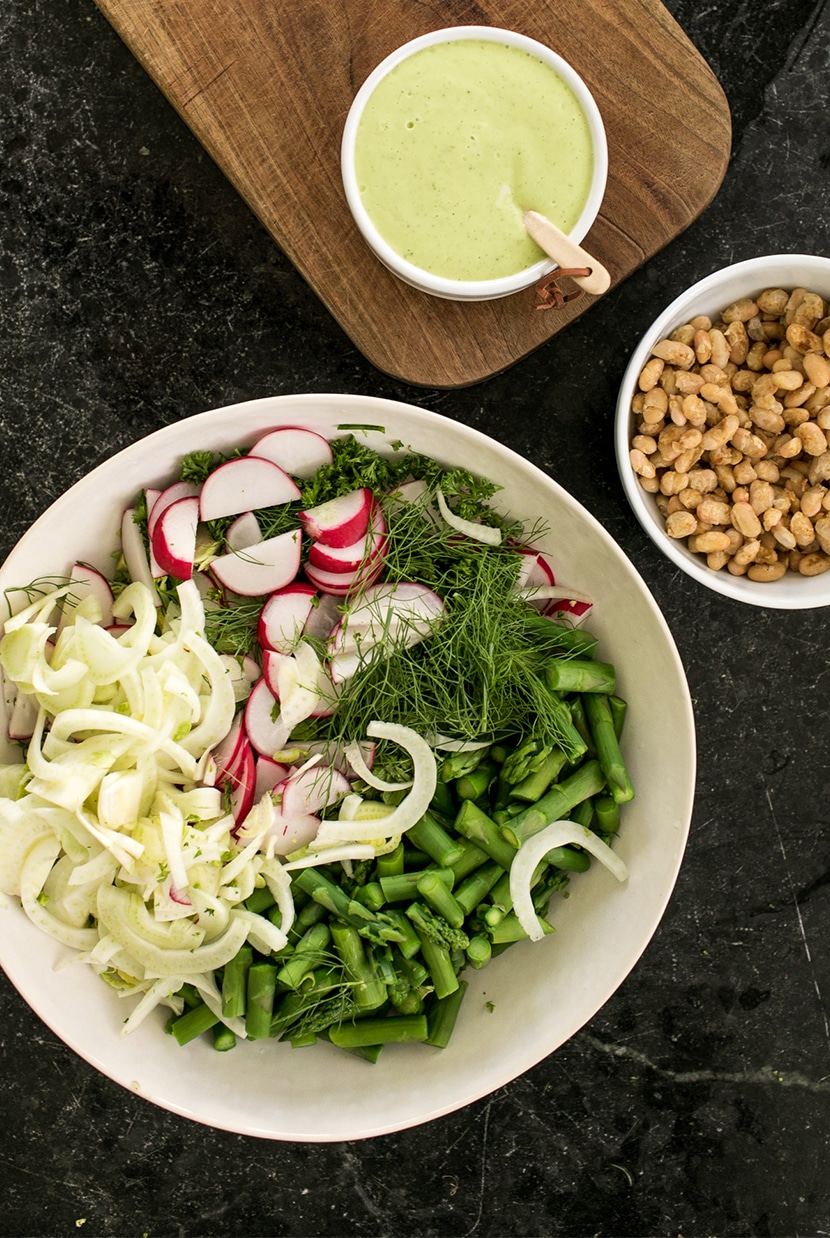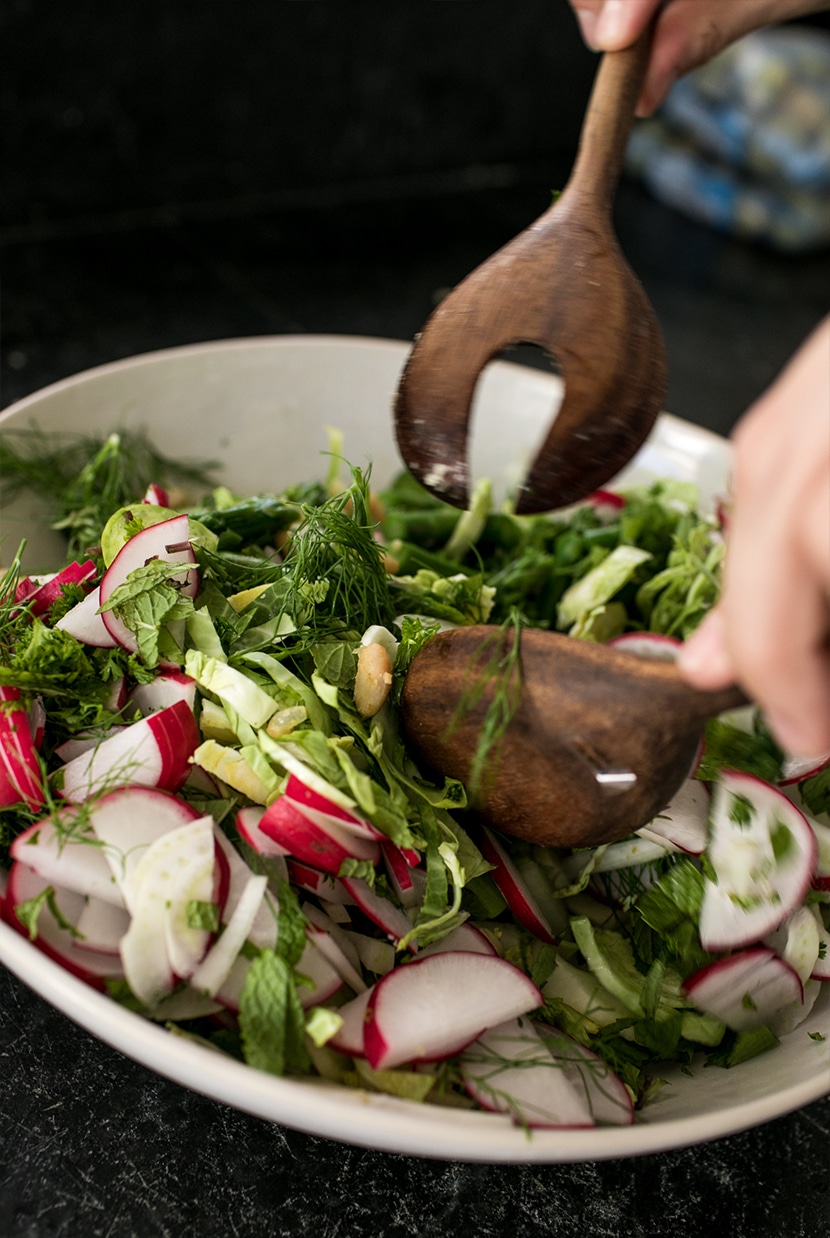 4. After everything is chopped in the bowl, I add in the Canelli beans and then the dressing and I toss the whole thing. At that point, the salad is ready to serve! Works wonderfully for a crowd. If you plan to enjoy on your own, I suggest not dressing it as a whole salad and instead dressing it per salad. This way it will keep better if it isn't all eaten.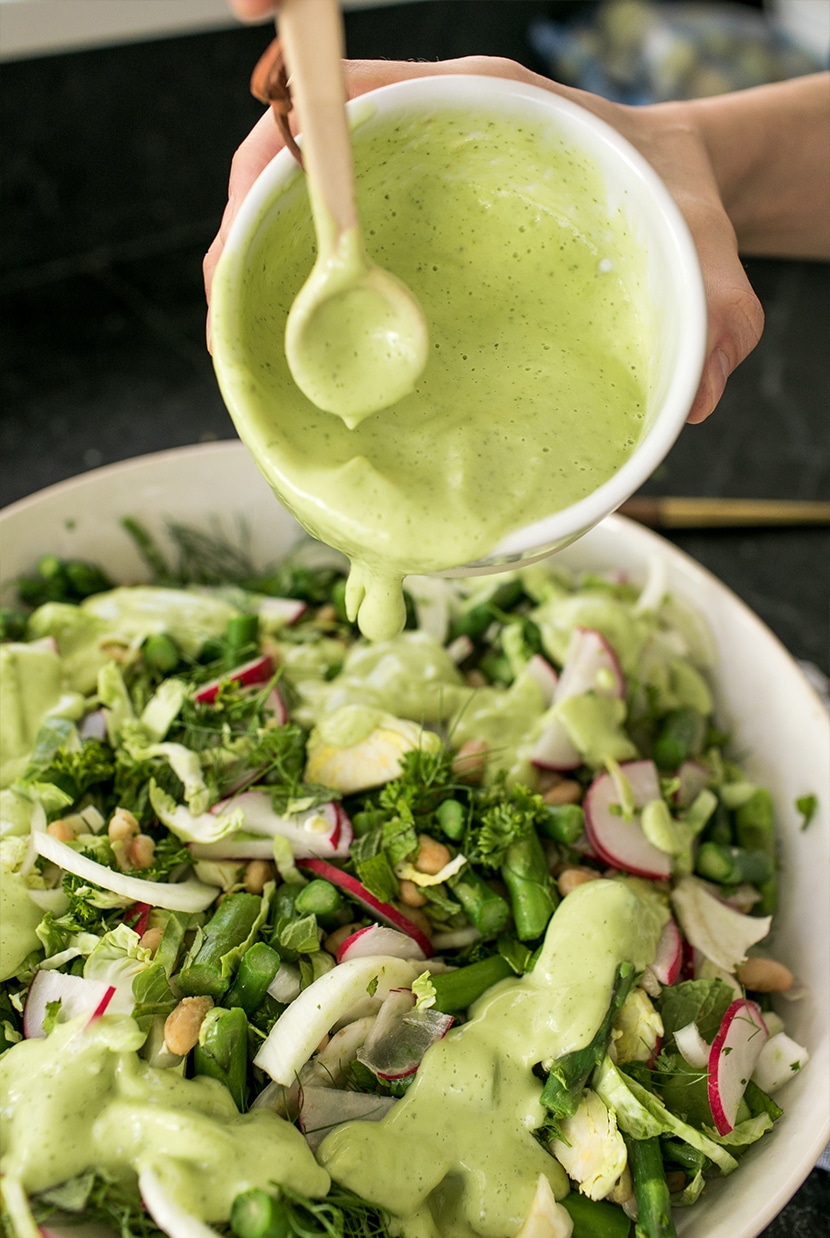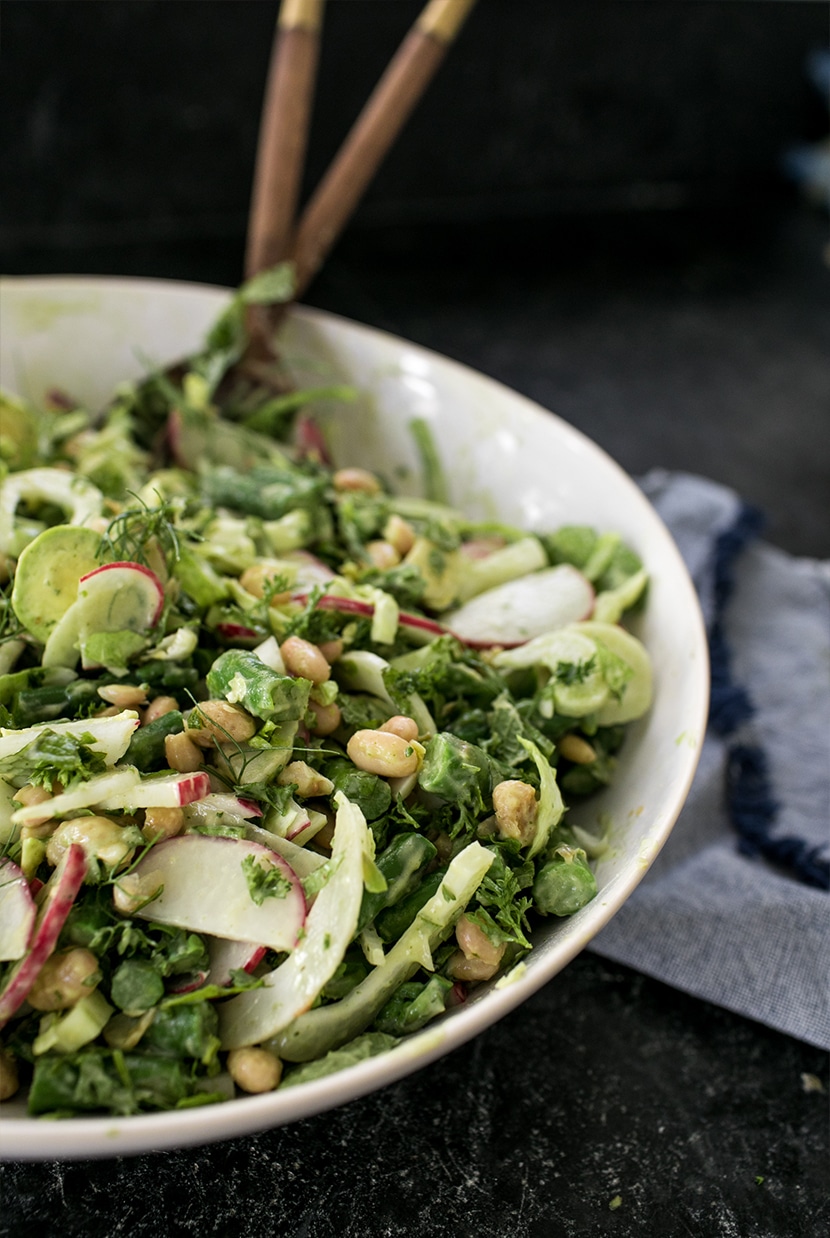 This salad is best enjoyed right away since it will lose its crispiness and turn watery the longer you wait. If you want to prepare some of this in advance I recommend cutting up vegetables a few hours before but not mixing them together with dressing until just before serving so they maintain their original flavors.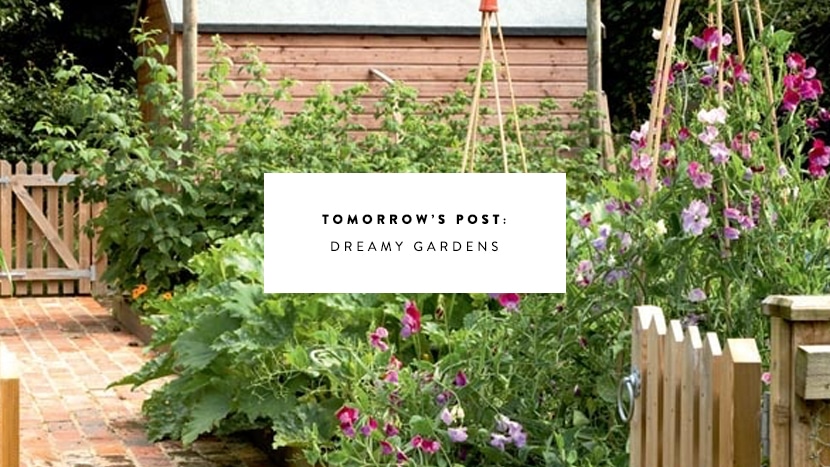 Tomorrow, we will be sharing about some dreamy gardens for your inspiration in your own garden as we head into the warmer months.
If you find this recipe delicious, consider checking out these articles below –