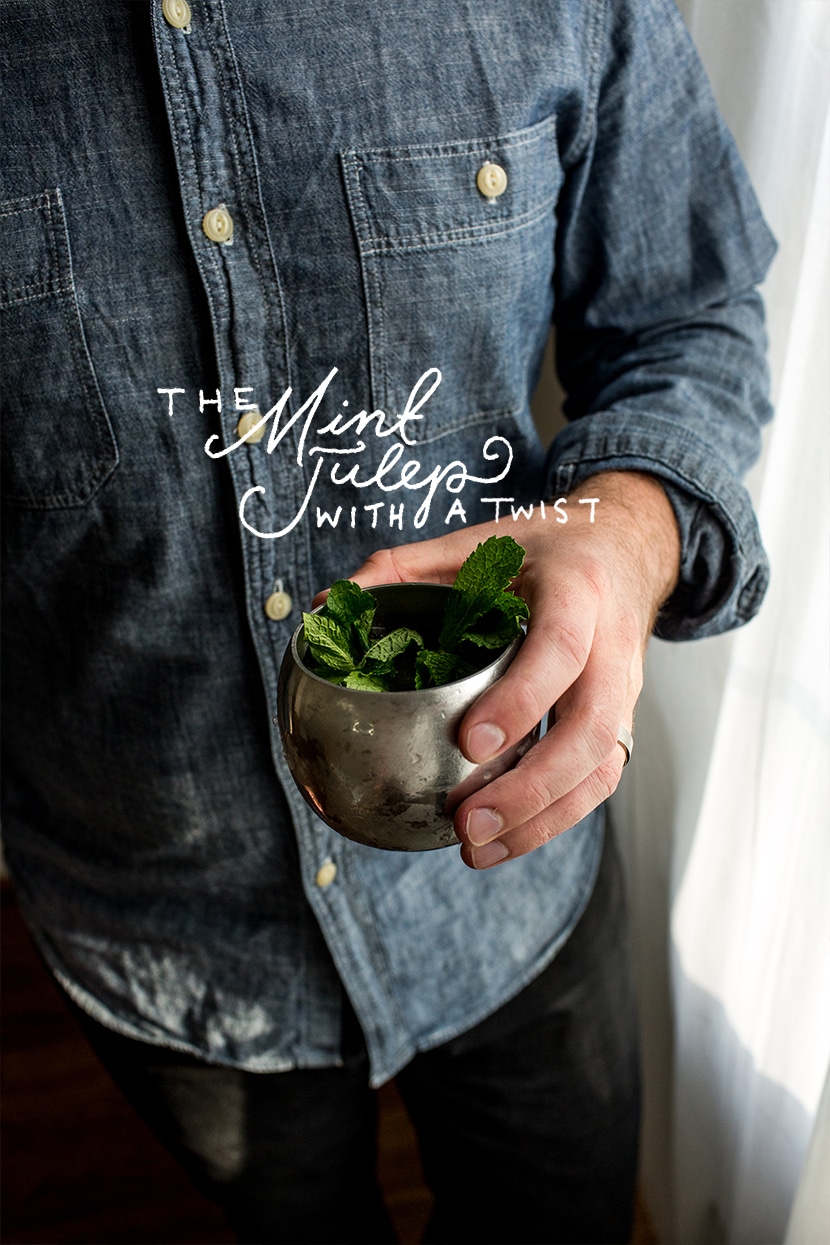 With the Kentucky Derby going on this weekend, Megan and I wanted to share our special Peach Mint Julep recipe with all of you. We met at school in Kentucky and our first official date was to a horse race at Keeneland in Lexington.
We don't keep up with horse racing at all, but for two minutes once a year we love to watch the Kentucky Derby and drink an old favorite. Our Mint Julep has roots in both Northern Michigan and good'ol Bourbon County. Two places that are very special to us.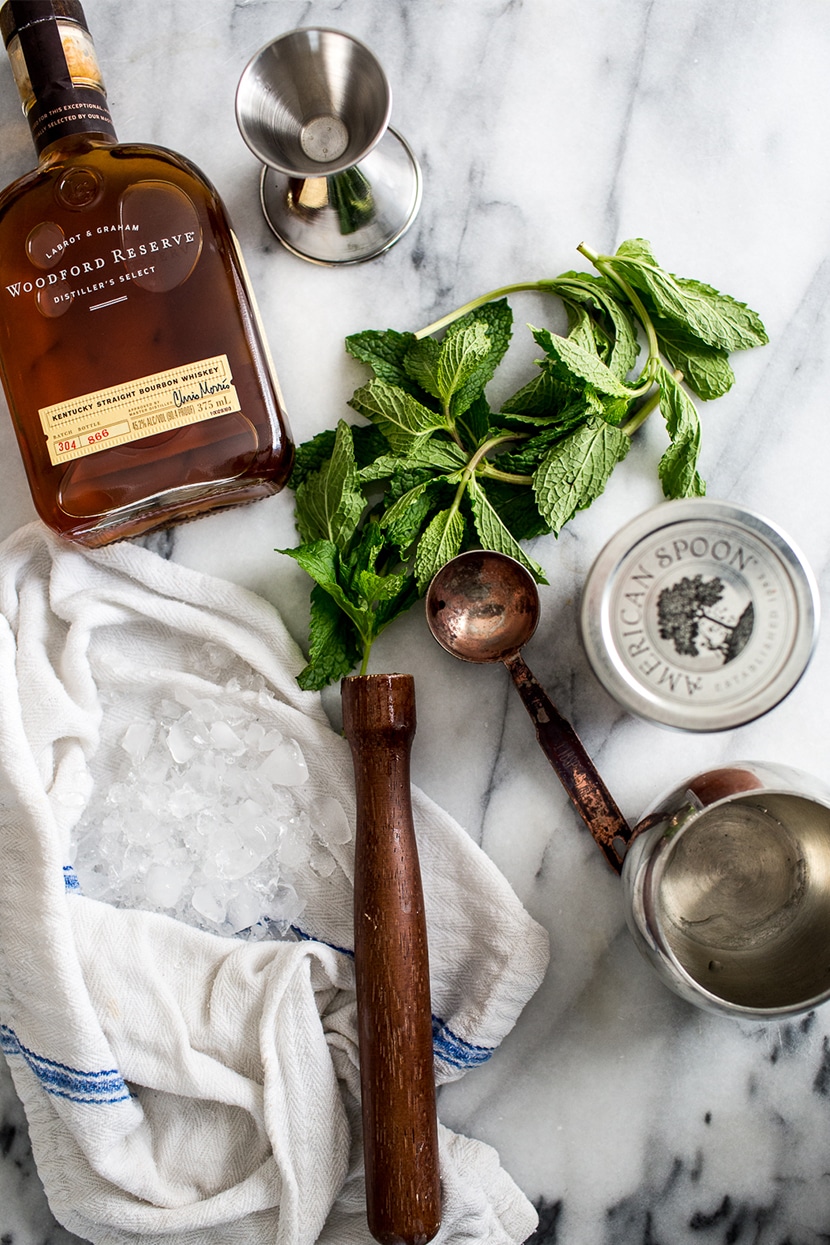 Ingredients and Materials Needed to Make Peach Mint Julep
To create our Mint Julep with a twist, you will need a couple unique items.
Fresh mint
Crushed ice
Wooden muddler, (the best non-single-barrel bourbon)
Woodford Reserve (the best peach preserve in the world)
American Spoon Red Haven Peach Preserves.
How To Make Peach Mint Julep Recipe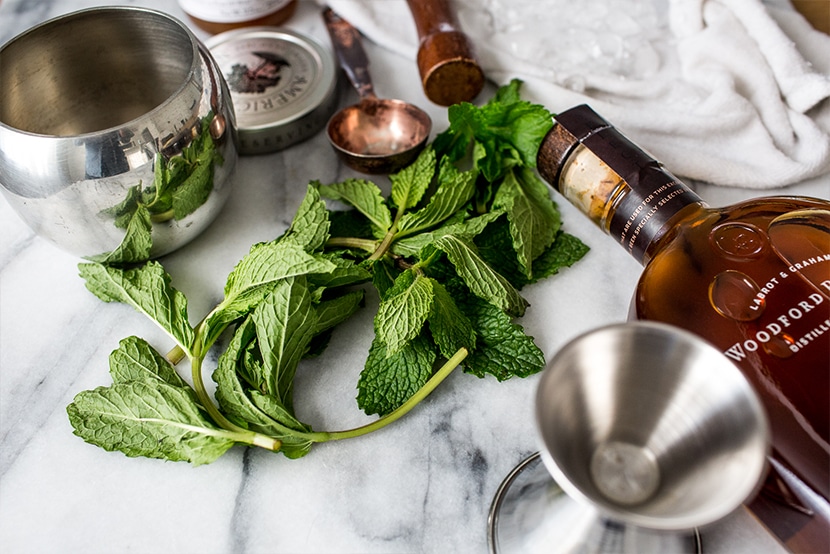 The base of any Mint Julep is going to be Kentucky bourbon, fresh mint, and some source of sweetness. So feel free to make this your own. However, we will be mixing up some of these with my family in Texas this weekend.
Step 1
Add a handful of fresh mint and 1 tablespoon of American Spoon Peach Preserve into a cup. Pewter is the proper cup for a Mint Julep, however a rocks glass will work as well. Muddle the mint and peach preserve together until it cannot break down any further. Then add your crushed ice.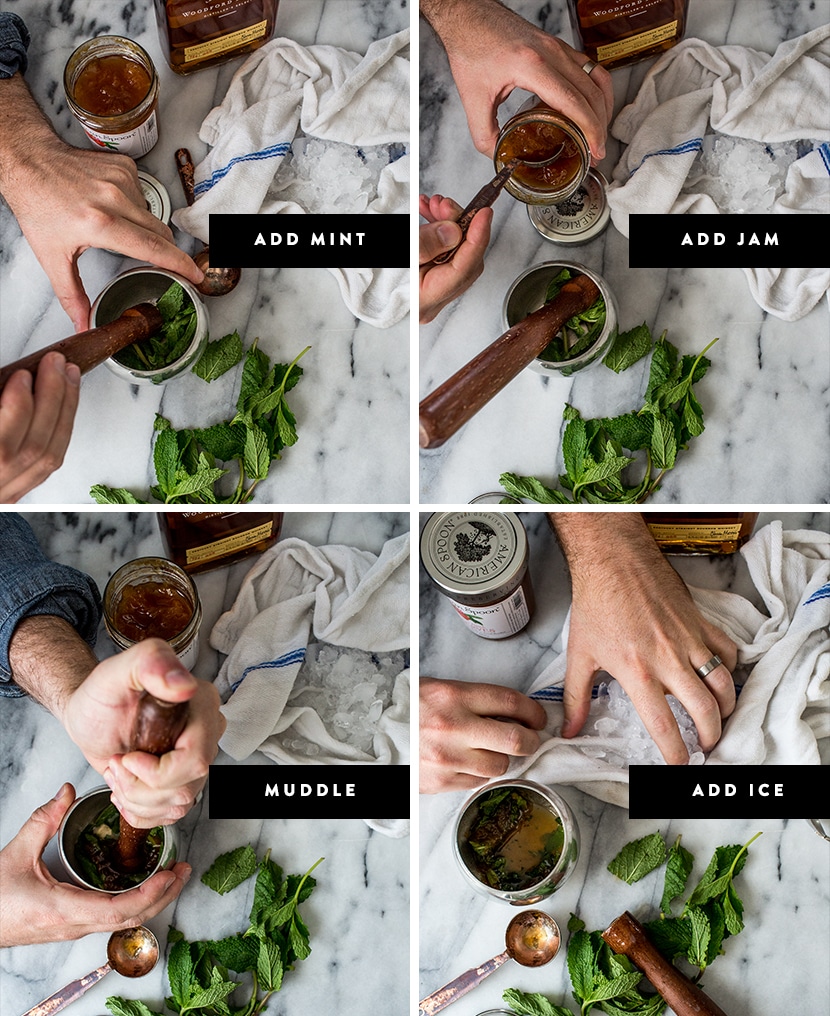 2. Add that golden goodness. 2-3 oz of Woodford Reserve is ideal, but if you put in a heavy beat make it 4 oz.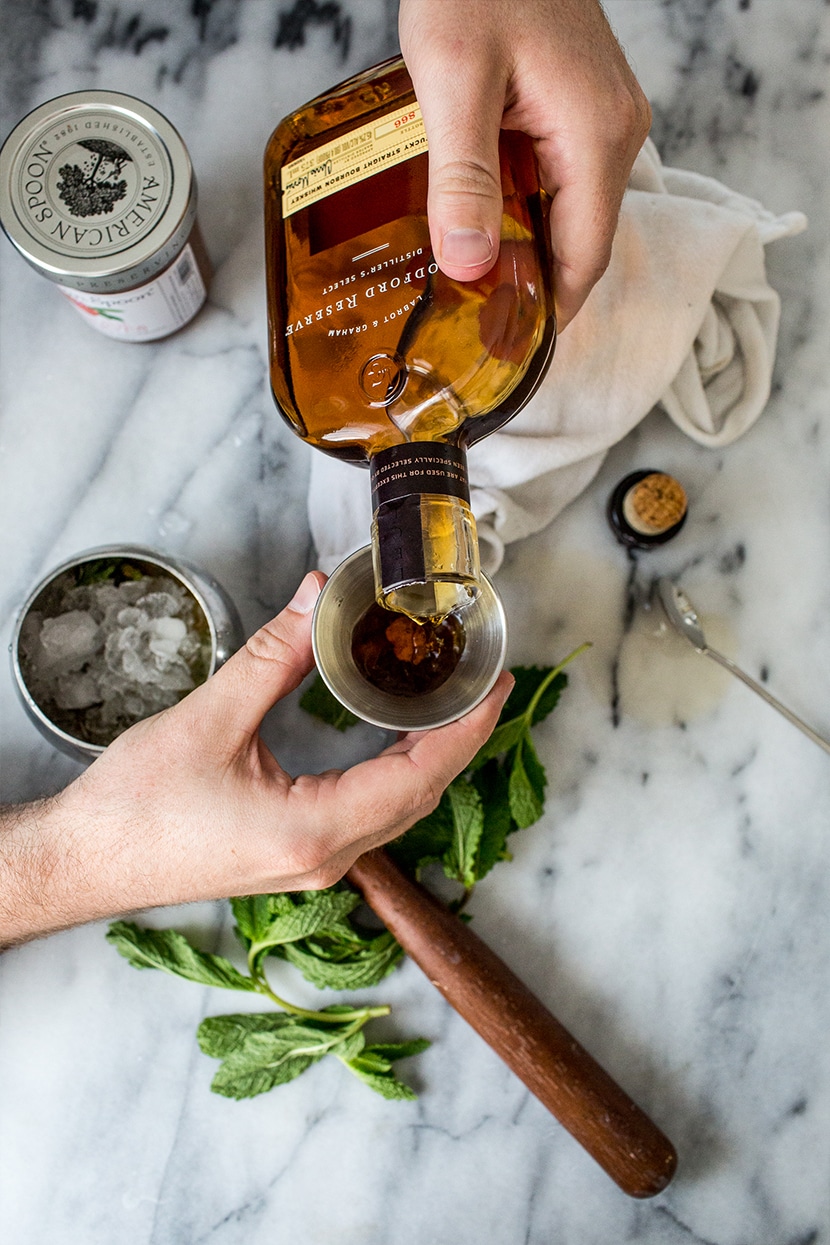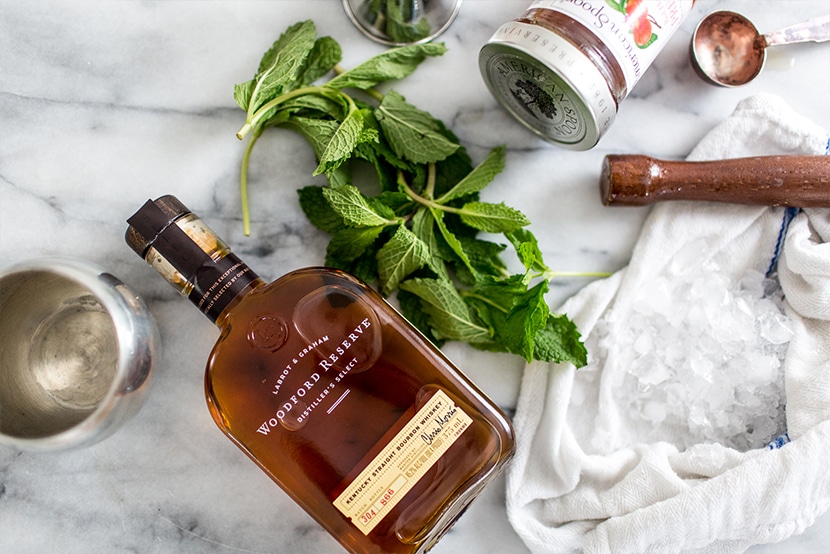 3. Stir it all together and add more crushed ice if it is beginning to melt down. The ideal temperature for this cocktail is just over freezing. As this is meant to be a late spring cocktail, it will start out a bit boozy, but the ice will melt down and add water to the cocktail. Just be aware of that when mixing.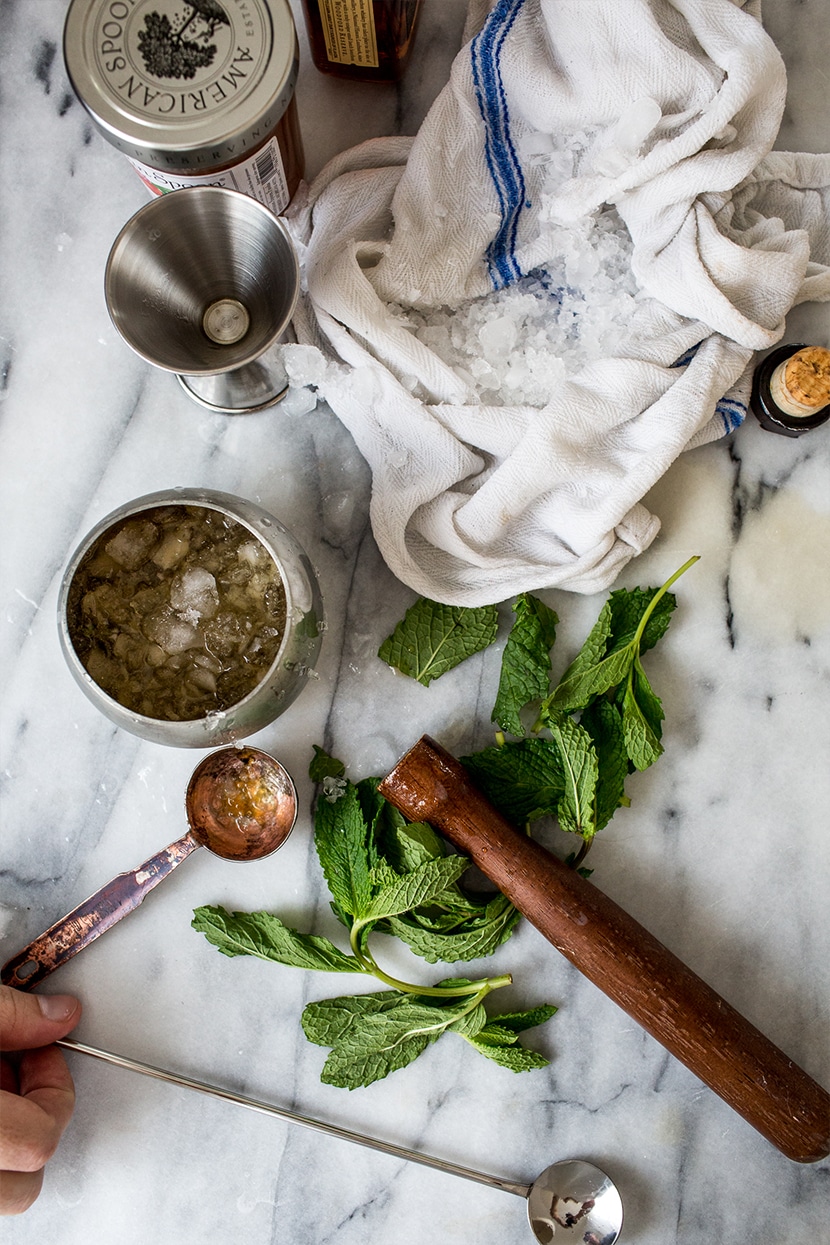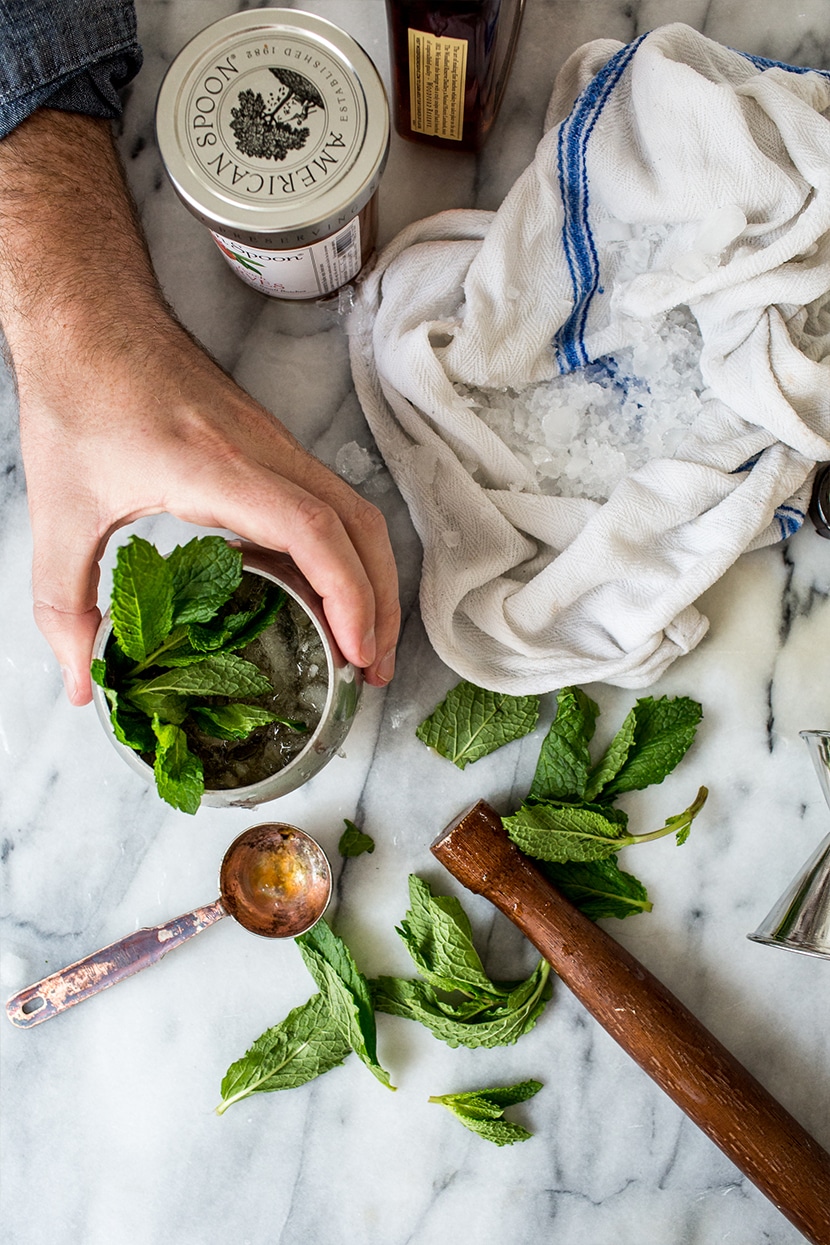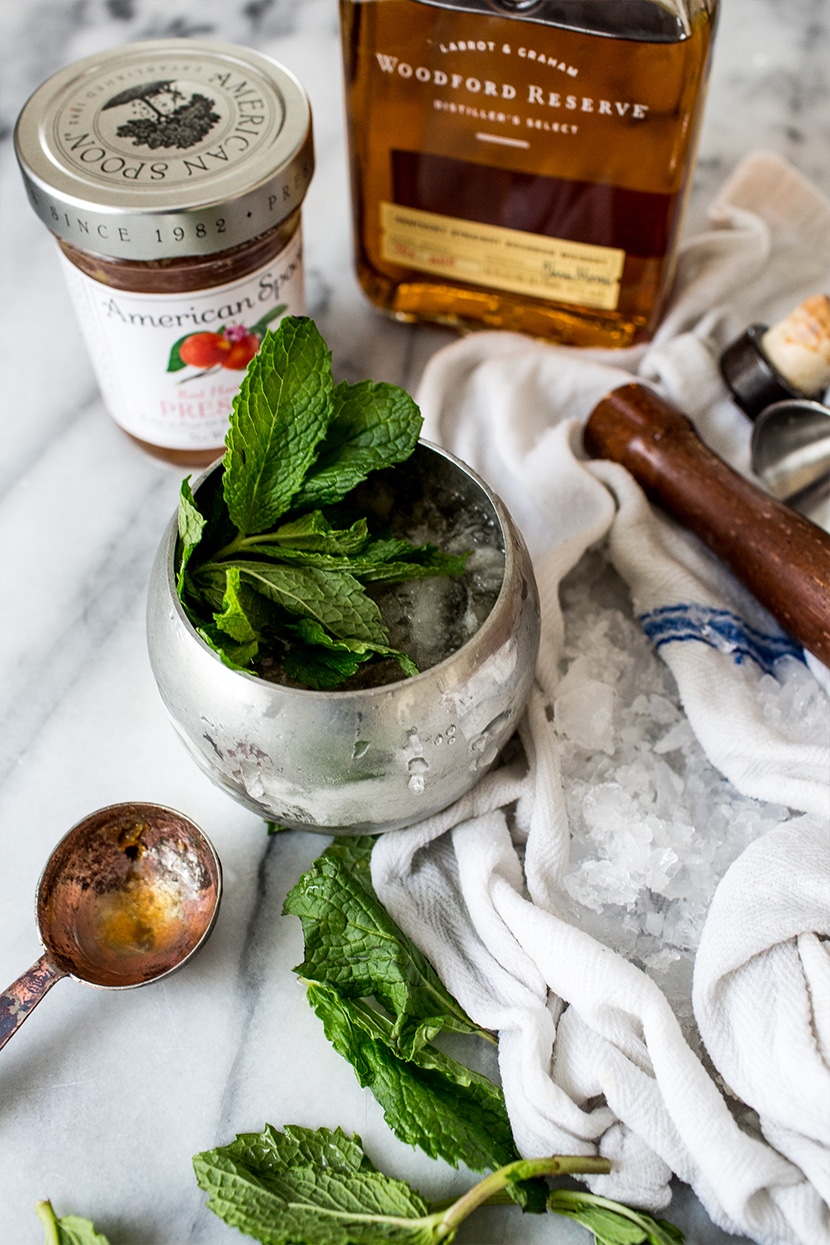 Wrap Up…
I hope y'all enjoy our Mint Julep with a twist! Let us know if you have any twists of your own, we always love trying new recipes! Have a great Derby Day.
Consider checking the recipes below, to pair with your newly made drink!