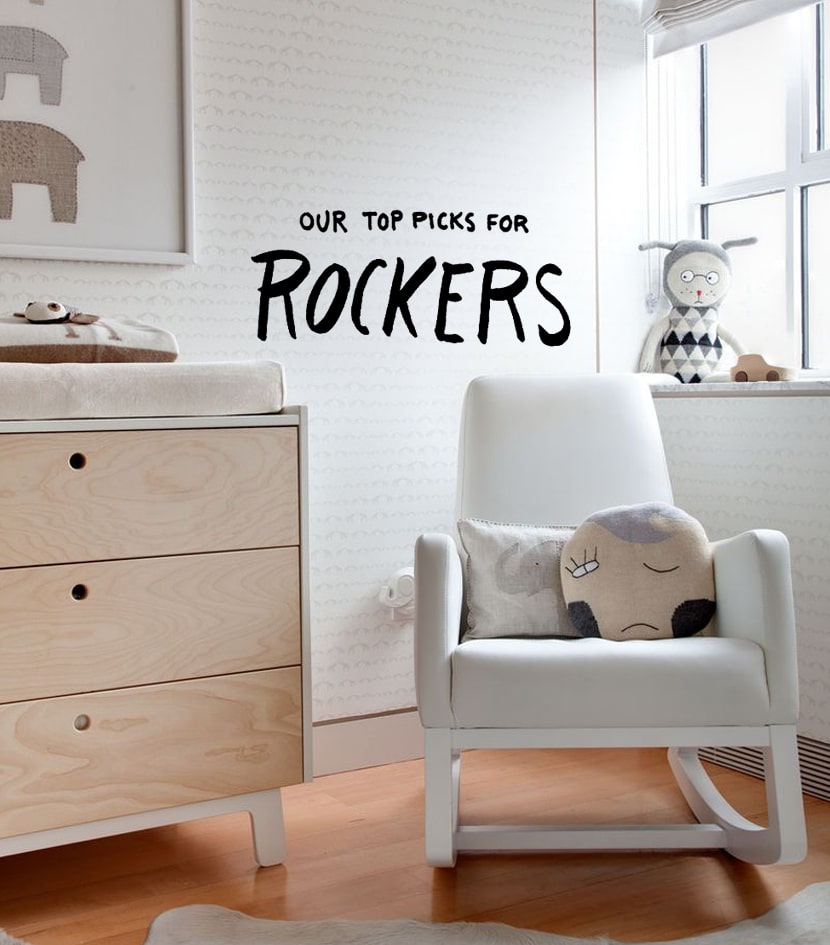 Image via: Sissy + Marley
Let me tell you about my struggle with the whole chair in the nursery thing. This may seem so little to most, but I knew a few things about the importance of choosing this piece because of both recommendations from you guys and from just testing out a lot of things:
It needs to be comfy. A lot of time will be spent here and I will be recovering physically as well. Plus let's be honest some sleep may be had in it.
It needs to be something I like and don't dread being in the space. Since this will be a main piece in the room, I wanted something that will bring me joy not only because of comfort but because of looks as well. It is the designer in me, what can I say?
I wanted to be able to reuse it in our home later if possible.
That said the search was on because it meant that the rattan look I had been dreaming of wasn't going to work. I spent many evenings after finishing up work scouring, reading, researching, and even asking friends for suggestions.
During all that I figured there was no way I was the only one out there that has gone through this struggle. I felt like the crib was easy and the dresser simple, but the chair…might end up being the death of me in some way. I didn't want to have to compromise for something completely not us in a room we would be spending so much time in.
Thus, I came up with six chairs I think every mom or mom-to-be would agree that walking that perfect line between comfort and style in the baby world especially with a chair in the room is no easy task. The prices aren't cheap and some are more than we spent on our couch or even our bed. Some are closer to our budget such as the Nursery Works one for $499 but others cross the bounds at nearly double that at $1,250. It is hard to know what to do. The one we love the most is the Joya in white bonded leather. We love the idea that it is leather because of how easy it will be to keep it clean even though it is white. I like that it also has a high back and the base is wood so it has a more airy feel to it especially when painted in white. The only problem is that it is well out of our price-range. This means we made the decision to go with the Nursery Works chair, which is very comfy and still stylish enough for the space while providing the rocking needs for the space. I felt the chair really hit all the high points without much if any downsides.
Enough with my rambling though, everyone has their own opinions about the type of chair they want to spend 3 AM feedings in, but these are the ones that make me think they will be a little more pleasant to be woken up if I can find myself in one of these chairs. I would love to hear from any of you moms what chair you went with and what you think of it or how you would do it differently. The more advice the better.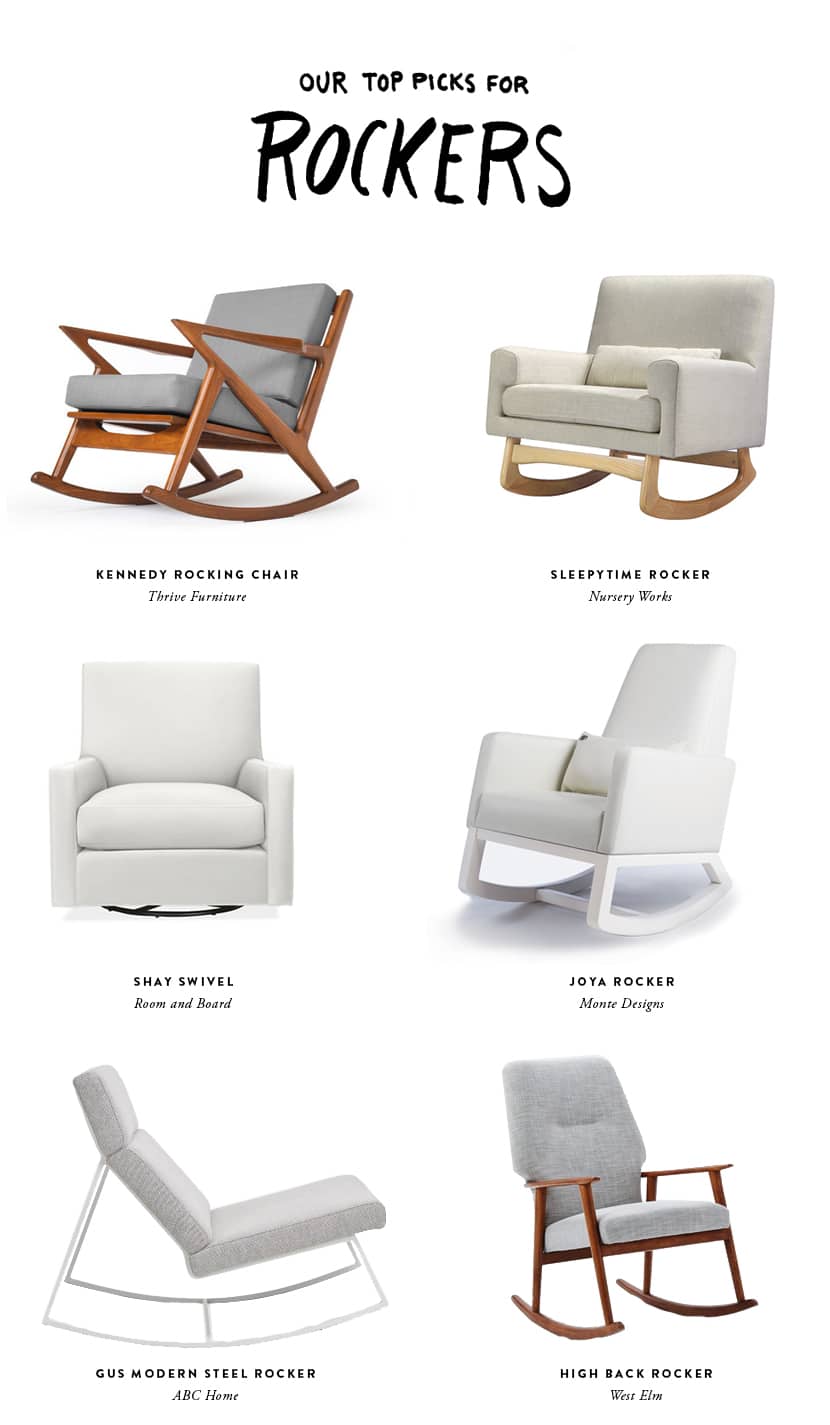 Kennedy Rocking Chair from Thrive Furniture $1,099  |  Sleepytime Rocker from Nursery Works $499  |  Shay Swivel from Room and Board $899  (similar from Room and Board |  Joya Rocker from Monte Design $995  |  Gus Modern Steel Rocker from ABC Home $995  |  High Back Rocker from West Elm $599