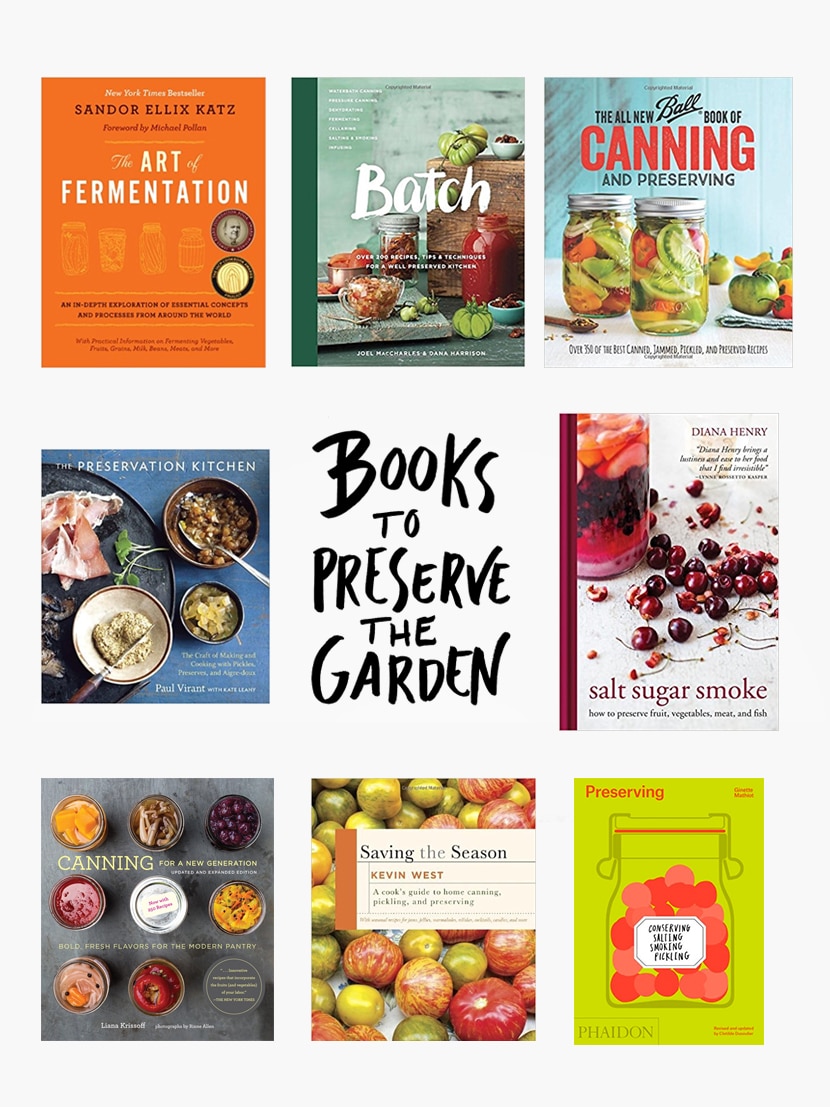 What's the best way to keep your food from going bad? Check out our list of food preservation book for more information on how!
As our garden season for summer is coming to an end in the coming few weeks it is clear that we have a lot of preserving to do to make the most out of what is left. Years ago I attended an event where Sandor Katz spoke about fermentation, it changed my thoughts about food and since then I have been exploring the ways fermentation, preservation of abundance and more can not only be great on our wallets, but also good for us.
Though this year we don't have the bounty I would have hoped, I know next year we will see the real harvest of our first year in our garden at our new house. So this fall I am learning, trying a few new things and have surrounded myself with a few books to help me learn a lot from different perspectives.
If you at all are interested, I have rounded up the 8 food preservation books I have been reading and getting at the library this fall. Even if you aren't ready to tackle something like this, I figured most of you would find this interesting. There are a lot of ways even in our day to day cooking we can quick pickle and preserve things to make the most of them.
I wrote a post about some my favorite quick pickles here you can read, but those only last a few weeks. Longer canning is shelf stable much longer. This means we can eat our tomatoes in January and they taste of August. What a gift, right? Lots of exciting things to make the most out of our hard work.
Anyways, here is the list I rounded up for you!
Top 8 Food Preservation Book You Will Find Helpful
I saw him speak as I mentioned and was blown away by his ideas on fermenting and how he sees bacteria. It forever changed me. Since then I have been lightly stepping into the world as I feel comfortable.
This book offers all different techniques and is capable for all skill levels. So it is a book that will go with you over the years of preserving your garden. I love the look of it too.
Does anyone know the ins and outs better than Ball? I don't think so. I have found these companies that have been around for years know the real deal and sometimes as beginners, this is a great place to start to get your confidence up.
For the more math focused and scientific this approach is more about dictating flavor by pH balance and more. An interesting and different approach.
A fun and exciting approach to all the ways we can preserve our food. This one even includes smoking and curing meats in case you had been wondering about that.
A beautiful approach to canning that makes it accessible and simple but still innovative.
Kevin took to traveling the country to find the flavors and how to preserve them while writing his book. He writes the book from an approach of seasons, which I find helpful when it comes to preserving.
Phaidon always does gorgeous books you want on your book shelf, but this one is gorgeous for a lot of reasons. It is FULL of some of the best info on preserving you may ever find. One of the best books I have read yet on the topic.
Find this food preservation book recommendation helpful? We have a variaty of book recommendation, consider checking out the below articles —