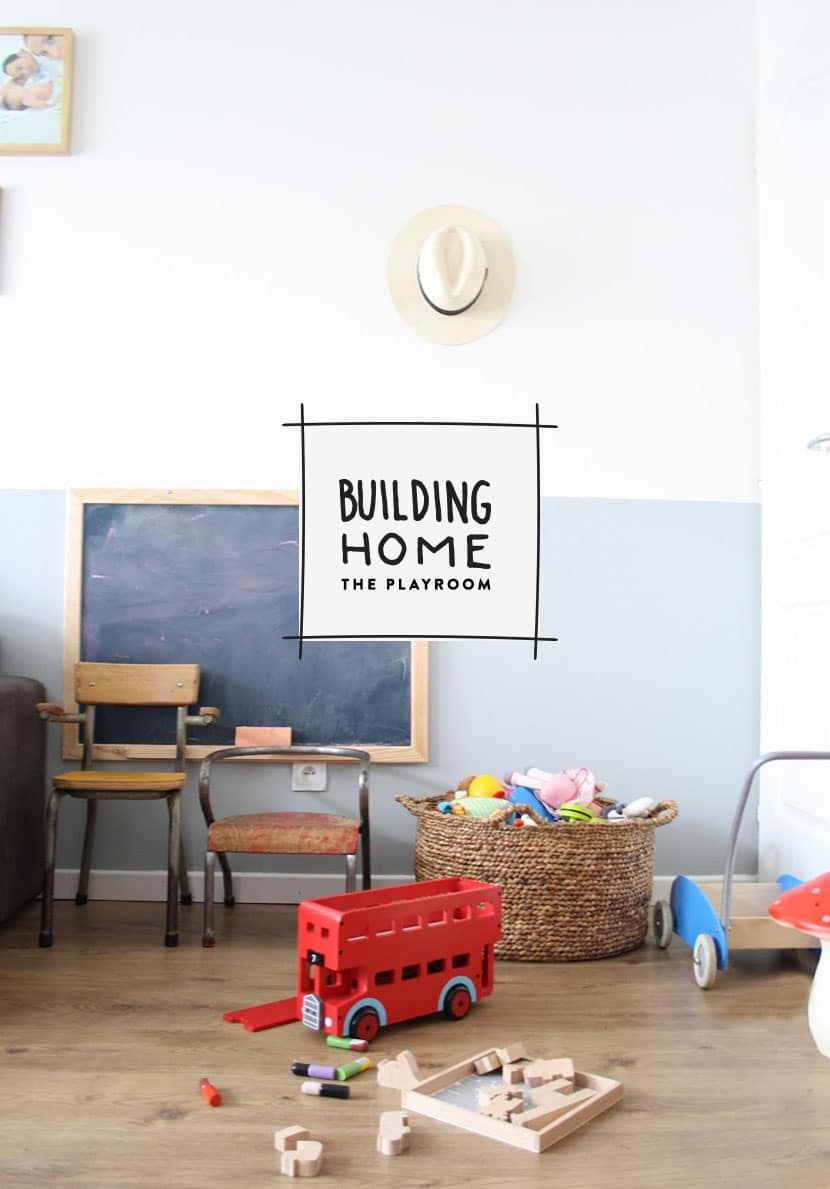 Inspiration that can help you start your own minimal playroom that are both kid friendly and adult approved! When your kid is old enough to play independently, you'll want them to have all the fun they can handle! Here are some ideas for their room that will make it both safe and stylish.
When we were designing the house, I was so excited to put together this playroom. As it approaches final stages now that excitement has changed into something else: one last space needs to feel relaxing and calm without too much clutter or chaos for our whole family's sake – including kids!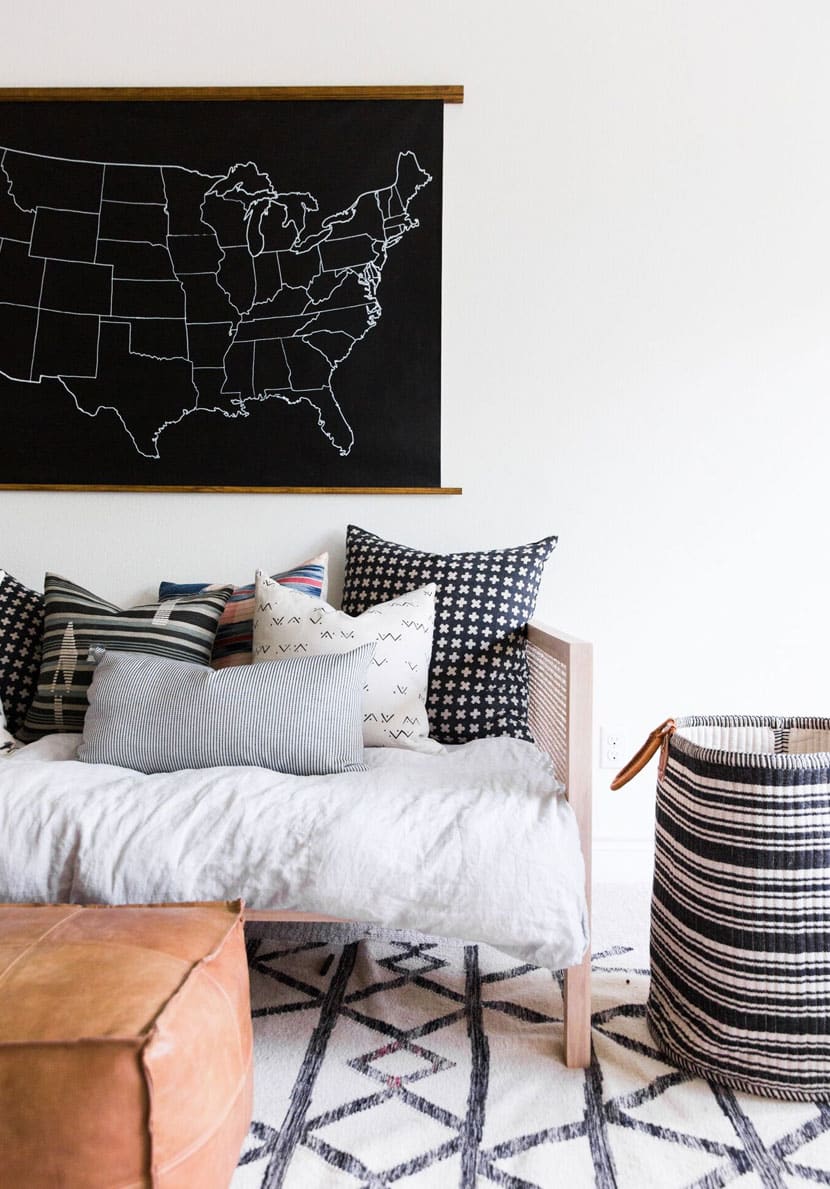 I love that we can close it off with a barn door and the mess can wait till tomorrow and we have a calm clean living room. It is incredibly nice to have especially as our family grows. I love that Hayes can be in there playing but I can still see him too. It is a bright and light-filled room getting the most sun all day in our house so I am excited it will be where we spend our family time together.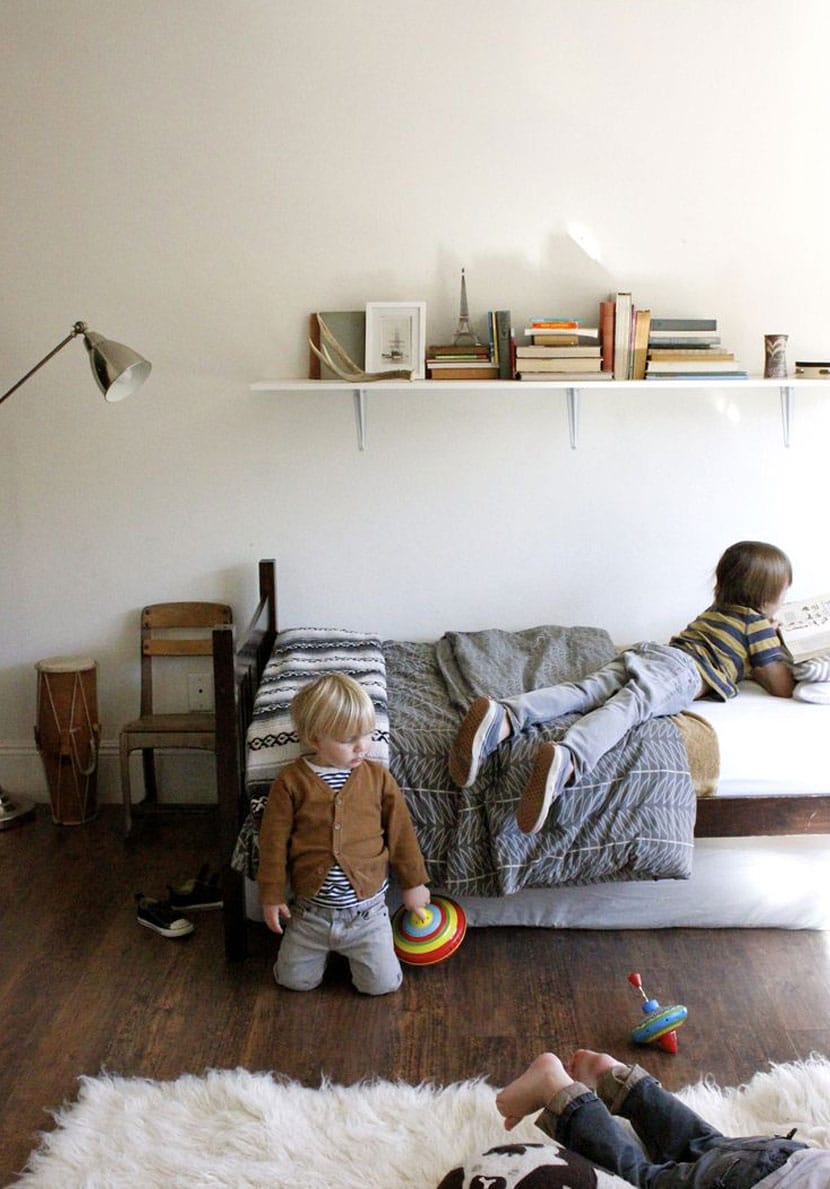 The rest of the room I wanted to be very neutral but still playful and have pieces of the world we live in. So I found a neutral rug with an organic pattern on it. I found some artwork and we have a basket of driftwood I plan to make into a garland to go over the couch.
Since the room has all can lights in it, I wanted some side lamps. We have very dark days in the winter and low light helps create a more relaxing and natural environment during those months. This is why we have floor lamps and other such light help create that light in spaces when you cannot have natural light.
12 Simple Minimal Playroom Design Ideas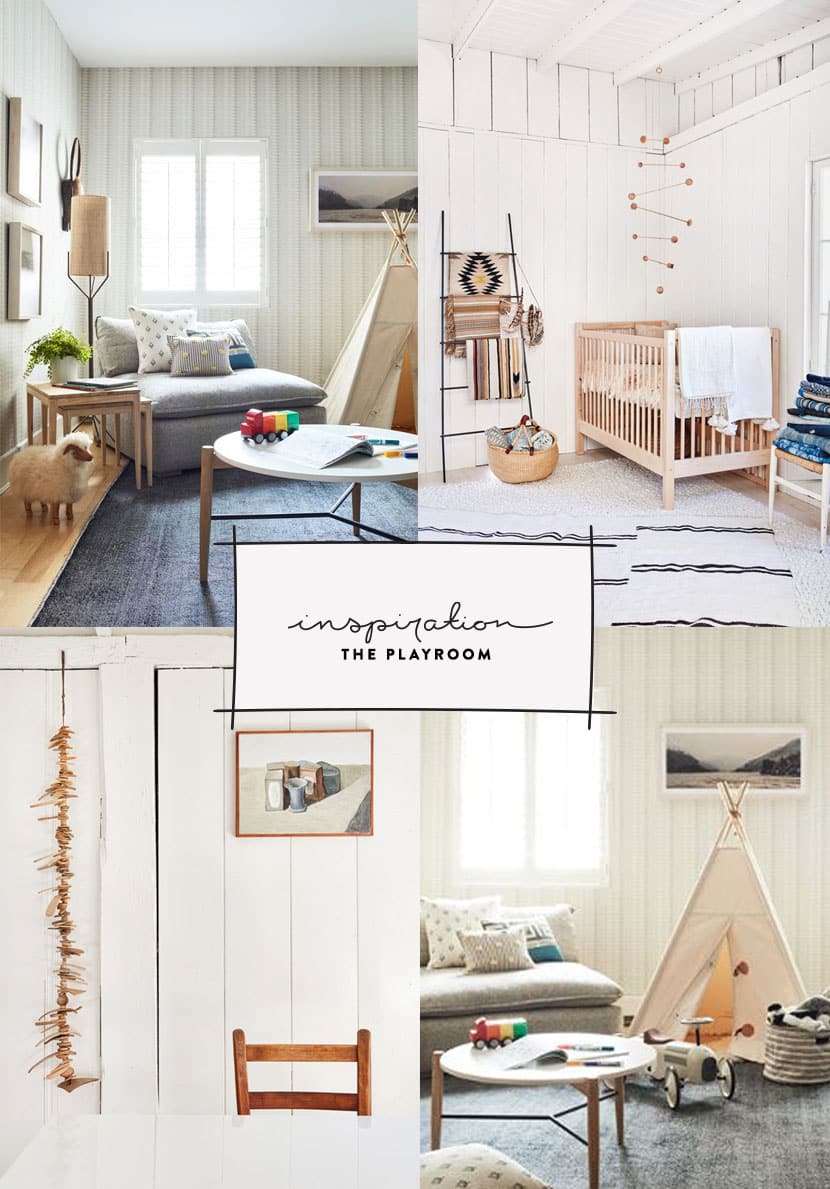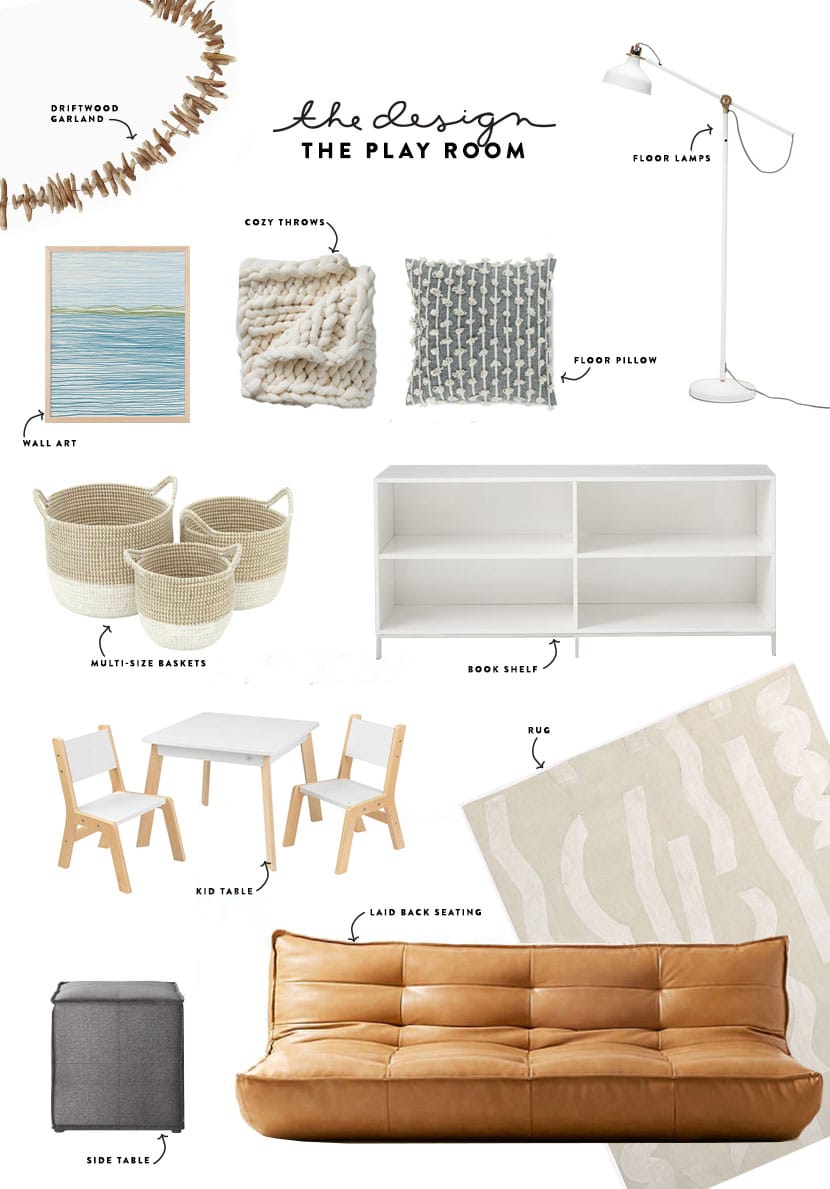 Another thing I have learned is that having kid-friendly furniture is important. Hayes is a climber so we need things that are sturdy, won't tip, and can be fun too. Though I am not a huge fan blocky side tables, I know they will serve our family well. They will be fun for play and easy to use as tables and so on when pushed together.
Also, we wanted to have some sort of sleep sofa couch in this room, especially while we waited to finish our basement where we will have a proper guest room. So we found this low leather futon that is modern and appears kid-friendly. If we don't go with this one it will be something similar.
A place where your child can pretend it's Christmas morning, or read themselves to sleep with their favorite book- Drift wood creates an inviting atmosphere that will keep them coming back time after time!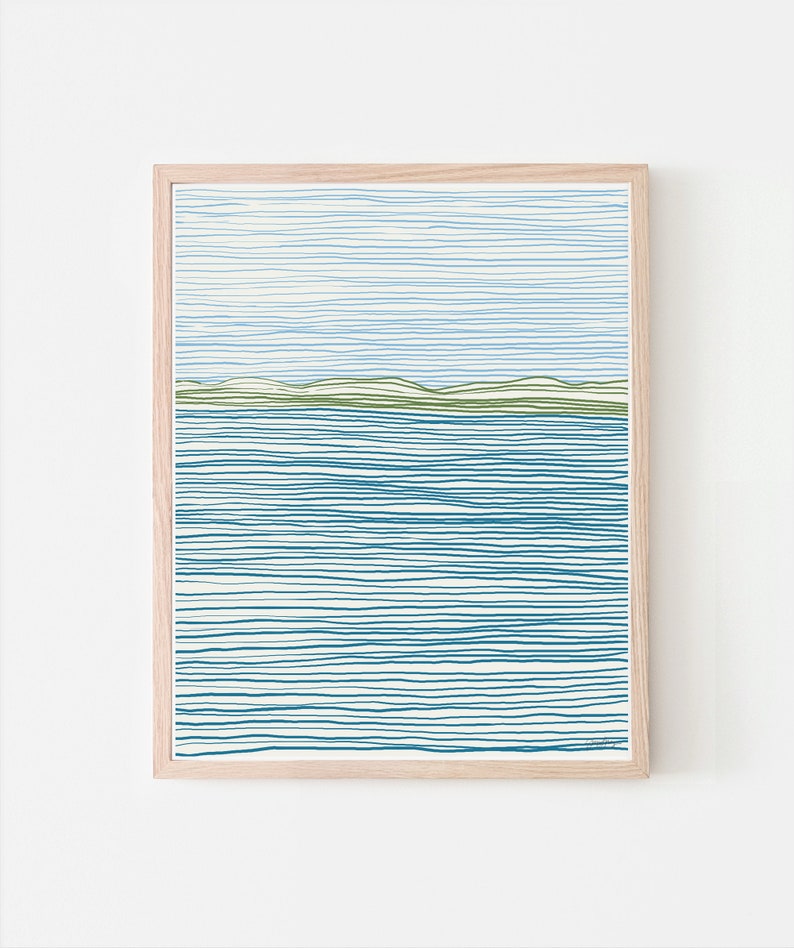 Wall art is an excellent way to decorate your minimalistic playroom. It can serve the dual purpose of visually organizing toys and providing children with creative outlets by allowing them access behind screen doors or covering up unfinished projects they're not supposed to be working on yet!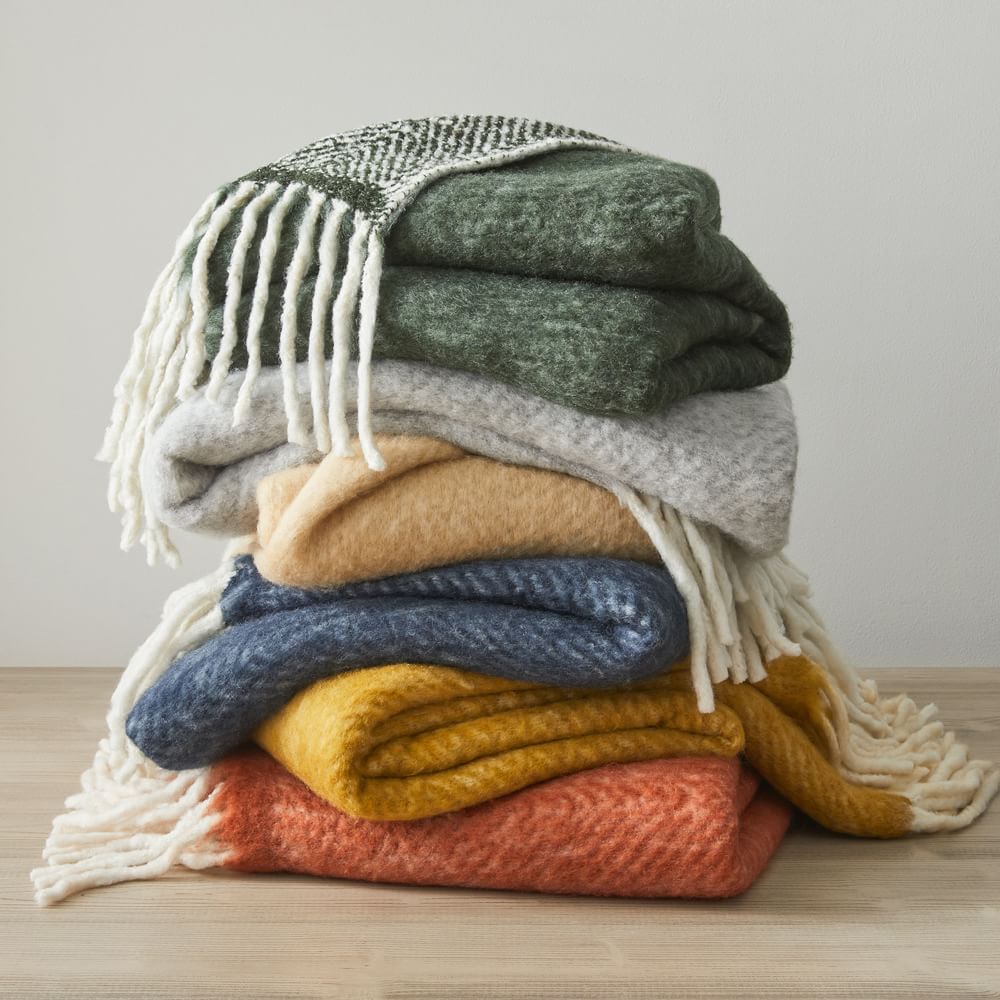 I am so excited to see how this comes together as we move in. We are excited to have spaces for our family like this and most excited about pulling out everything in storage for Hayes. To have all his books in one room will be so exciting for him. Below you can see some of the exact or similar items we will be placing in the minimalistic playroom.
Floor pillows can serve as a temporary playroom for your child's imagination!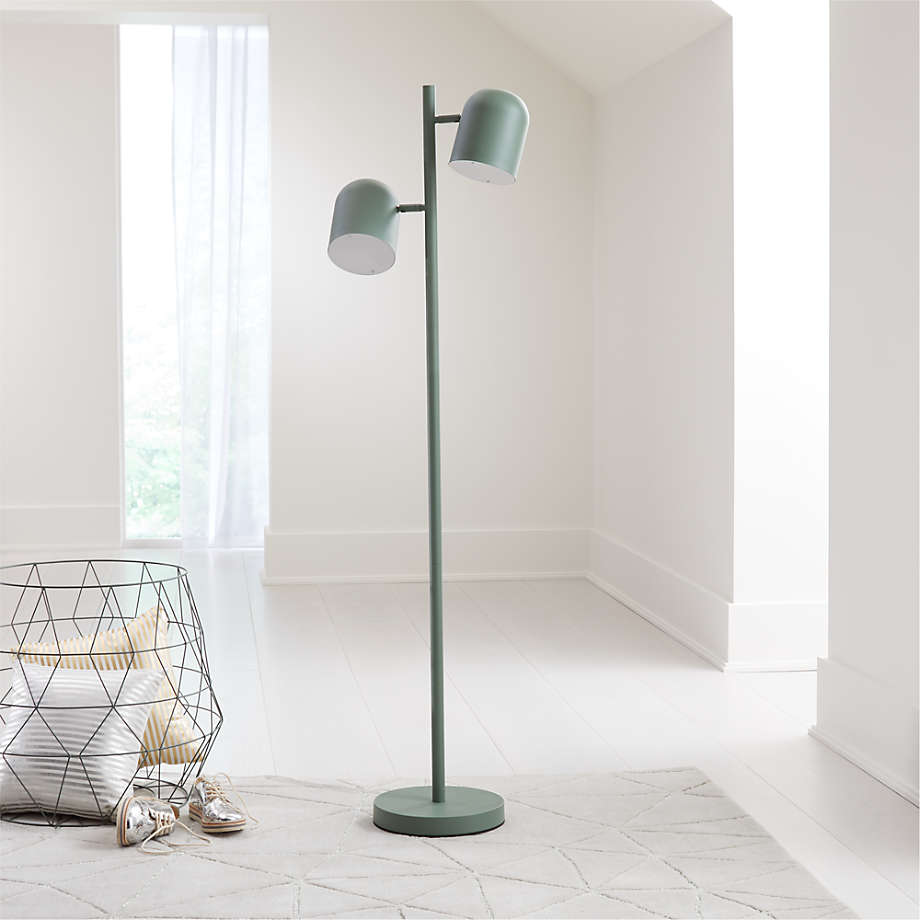 A floor lamp is a great way to bring some light into your child's playroom. You can use them as nightlights and for reading or whatever else you need too!
A multi-sized basket is a great idea for a playroom. They're fun and provide different activities that kids will enjoy, no matter what their age or skill level might be!
It's not just for books anymore! This clever idea turns your room into a minimal playroom with the help of some simple storage solutions.
A kid's room wouldn't be complete without a table they can climb on and play with their favorite toys. What better than an elegant dining-room sized one?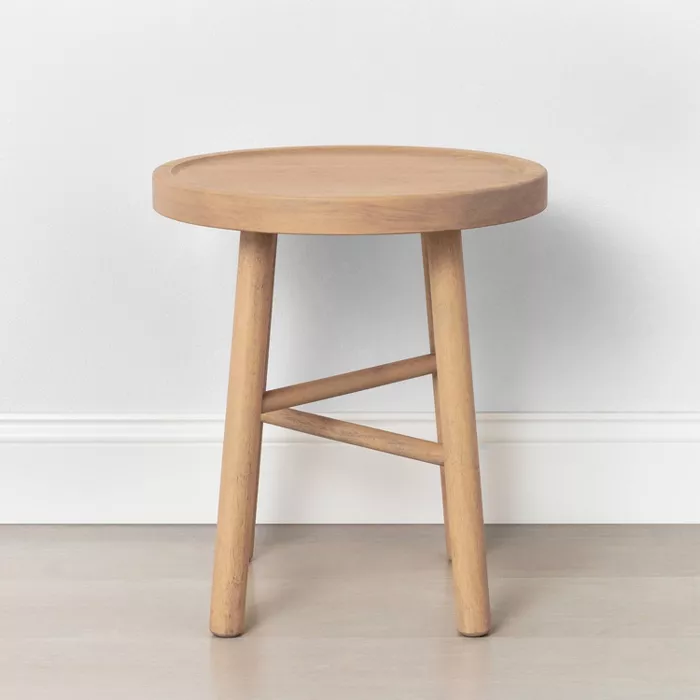 Though I am not a huge fan of blocky side tables, I know they will serve our family well. They will be fun for play and easy to use as tables and so on when pushed together.
It's soft, safe and fun for children to explore with all their different sensory needs in mind!
A chalkboard mounted on the wall is a great place to display messages, notes and reminders for family members. You can also use it as an art piece by drawing with chalk or white paint!
To summarize, we hope this article encourages you to think about the types of playroom ideas that may work best for your family.
If you like this article about minimal playroom ideas, please consider checking out related posts —