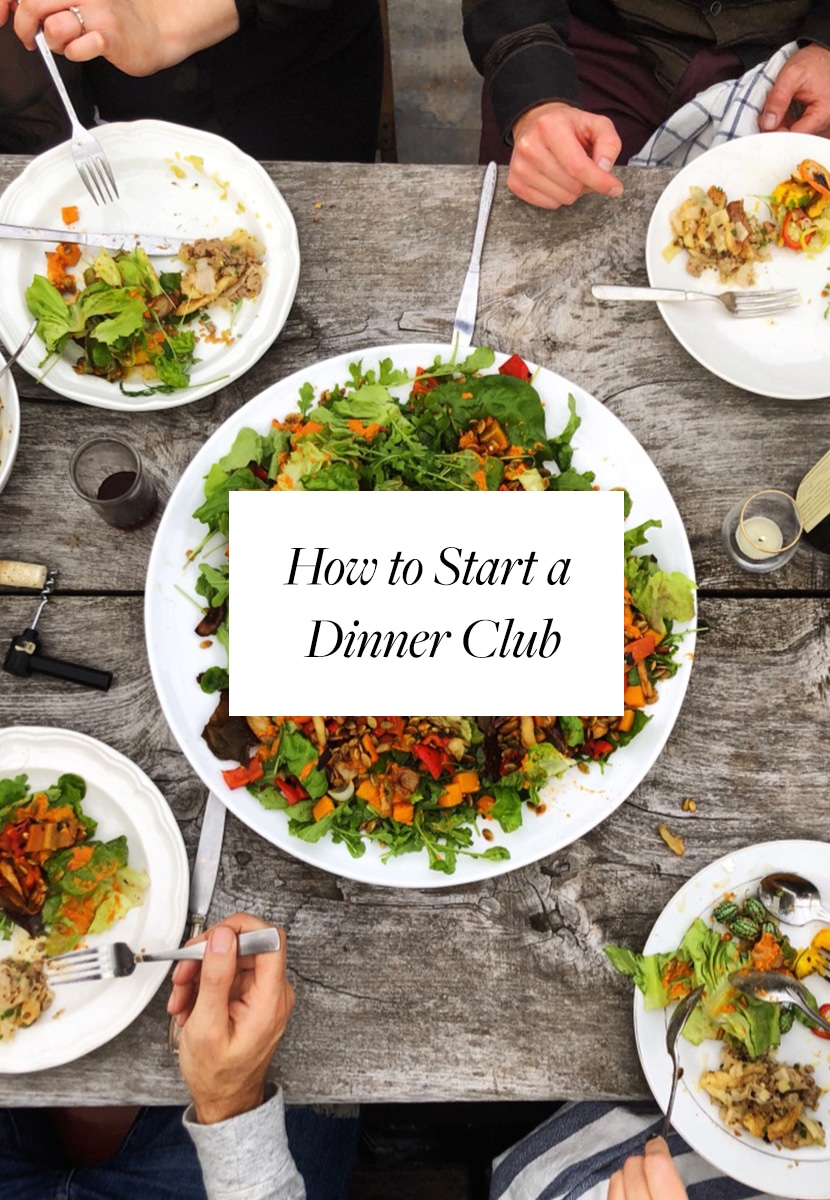 Last week I posted an image from our monthly dinner club sharing the experience of it all. You all had a million questions about how we do this and how we started. I loved all the questions so I wanted to share more info here on the blog so you had a rough way to start your own or at least inspiration for figuring out how to make one happen amongst your friends.
What is a Dinner Club?
Dinner club is a fun and engaging way to meet new people, typically those who know each other well from common acquaintances. They often have an intimate conversation about things going on in their lives that might be more personal than what's happening at home or work–and it can also help improve your relationship with friends as you get to share stories from every part!
Our Version Of A Dinner Club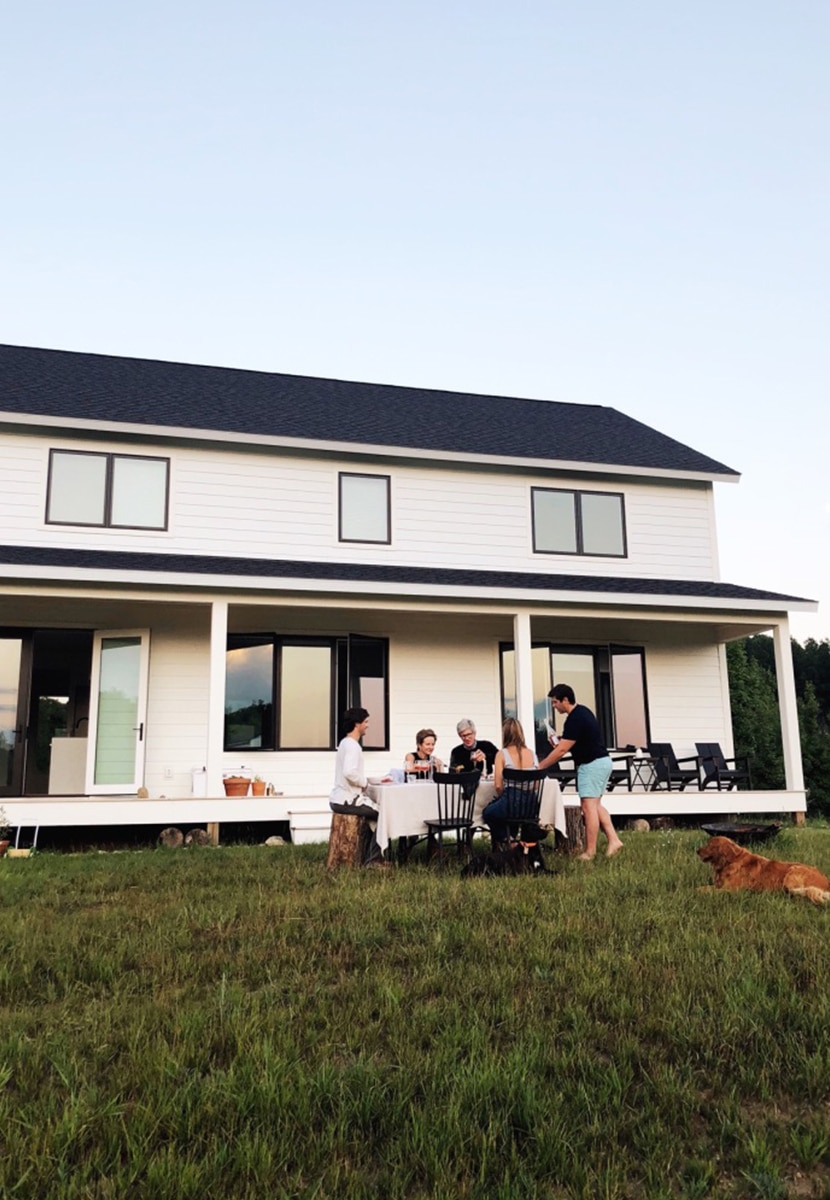 First of all, this was something we had wanted to do for a few years, and it was after some random conversations where we all finally pulled the trigger. So here are the details of our dinner party:
We have been doing it for about 4 months now. We started in September.
There are 6 adults and 3 kids. Sometimes someone brings a friend or family member so we can have upwards of 10 people many times.
We meet once a month. Sometimes we meet more often though if we have time.
The host supplies the main courses and dictates the things for others to bring. (more on this below)
We schedule the host and date for each month 3-4 months in advance so it is marked on all of our calendars. If we reschedule we try to pick another date if possible. Around the holidays it got a little screwy but we made it work.
We embrace the crazy of it all. No plans. No games. Just food, drink, and fun. All cooked healthy and whole.
We always hold the club on a Friday because it works best for everyone and gives us all something to look forward to.
We keep it simple. The food is never over the top. Many times it is a big pot of soup and bread and some apps. It is meant to be simple so it is easy to do.
I think that gives you an awesome picture of how our dinner party works, but I wanted to actually help you start a Dinner Club, because if you live in a seasonal climate, having this routine is one of the most life-giving things. In the dead of winter it is a bright spot during a long week and in the fall it was the calm amongst the wild nature of a season of a lot of change. I would do a dinner club any night over going out for dinner as a family. For us it is amazing, because Hayes can play with friends, make fun memories, interact and connect with other adults who love and trust him while we enjoy connecting with our friends.
Why We Started Our Own Dinner Club
Mike and I both grew up with these types of experiences. My dad is a pastor and I attended many church events that involved a community like this. Since moving north we haven't found a comfortable place that built that community for us outside of the people we have become friends with. After a while, we realized it was deeply spiritual for us to gather together with people.
We embraced that as where we felt that sense of community that church had provided us both when we were young. It has been a really amazing experience as a parent to see what a community like this does for a child. To see how he connects with other adults and asks about them and how much he looks forward to the time he spends with his friends. Community over and over again has been where I find the most grounding and finding the right people is essential.
Our group is made up of two couples we have known for years, one of which since we got married nearly 9 years ago. She worked with Mike at his first agency and they have been there through all our ups and downs. Then the other couple we met through them and we have kids in school together and connected to similar groups, so we fit naturally.
We have really found a lot of grounding for ourselves amongst all of them. So, I am a HUGE believer in the act of gathering like this regularly, without styling and without expectations. I think it honestly is where so many of my beliefs root from when it comes to gathering.
How to Start a Dinner Club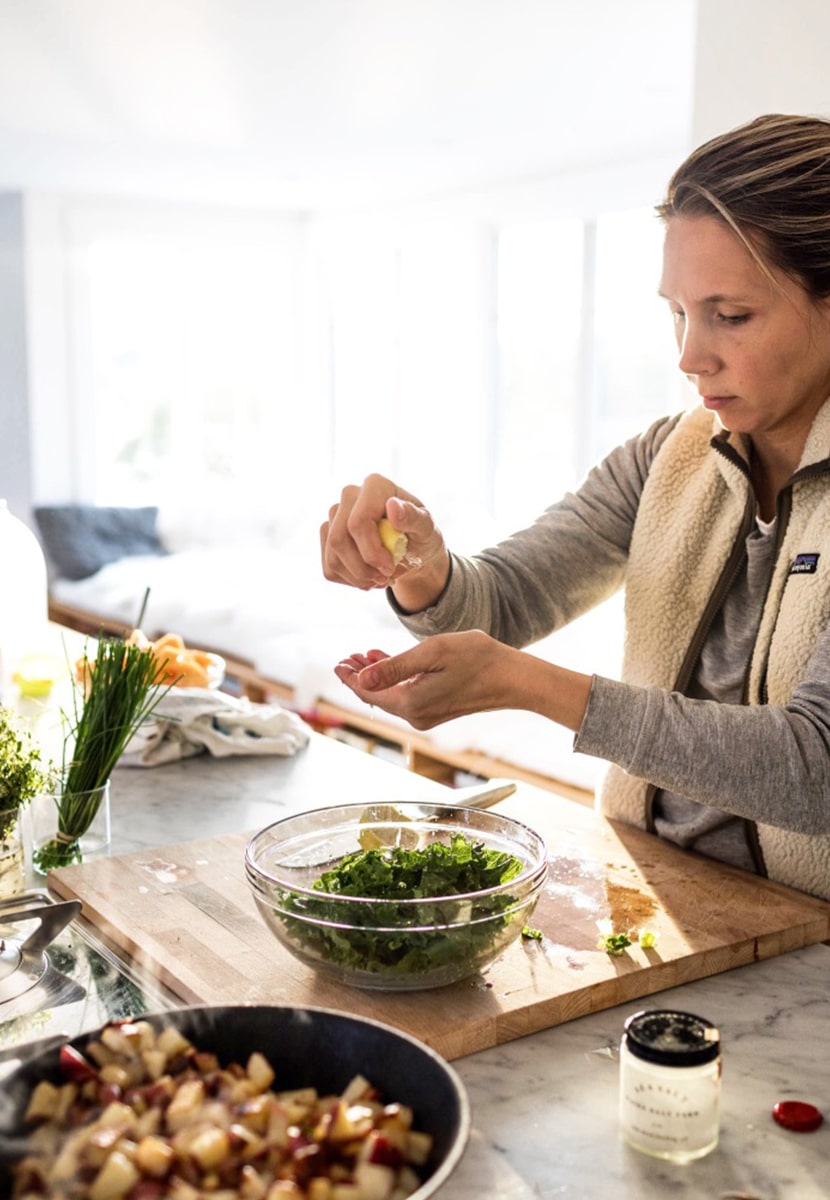 That said, put away the Pinterest images of styled tables and instead keep to simple things and don't worry too much about your house because a dinner like this is intended to be about meeting each other where you are at. Being present and far from perfect, because those perfect moments never happen in anything too neatly put together but where simplicity meets reality. That's my theory anyway. Okay so here is how we do this!
1. Choose Your People:
We decided on our group because we all knew each other and had a lot of connections. We had kids in similar ages and were at similar phases of life. Planned to see each other regularly but not in an intimate setting a ton. So it felt natural. We all had broken through the acquaintance barrier already.
2. Choose The Rules:
Set simple rules like "One Friday a month and the host does the main" for instance. This keeps things simple and makes it easy to find the space. You can also set rules about food too if necessary like "have gluten-free options" or "no-cheese". It makes sure everyone is spoken for.
3. Get It On The Calendar:
We are BIG about our calendar in our house. That is how everything functions and happens. I mean we are talking, even our workouts are on the calendar. So with Mike traveling two times a month (sometimes more), school, work deadlines, doctor apts, seasonal collection launches, babysitters, date nights, all of it…we make sure it is all on the calendar so nothing is missed.
That said, we work out with our dinner club up to 3-4 months in advance so we know who's house we are at, what time, and what Friday. Then we check in once every time and make sure we are staying on top of it. This is all about making it a priority. Just like anything you want to do in life.
4. Keep It Simple:
Seriously. Dead Serious. Don't over think it if you are in charge that month. Make squash soup and ask someone to bring a salad. Just keep to something easy. Last time we did soup and another couple brought bread they had made that week and another couple brought apps.
That was it. We all raided our wine cabinet and drank what we want and even finished off the beers. There was no dessert. We forgot so I dug up some popsicles for the kids from summer and the adults ate leftover candy from Halloween. It is more about the community of it than the actual presentation.
5. Don't Clean Too Much:
Make sure things have a place and have the dishes you need to serve everyone on and clean the bath up quickly so it is fresh, but I always tell myself whatever happens in 45 minutes is good enough. I find this time of year especially (winter) that the low light hides the dirt on the floor and by the end of the night the kids have destroyed it all anyways, so I will worry about it the next day. Like I said, keep it simple.
6. Menu Planning:
I know I touched on this but I find most of the time for people this is the contentious point in the whole Dinner Club thing. I suggest not getting fancy with anything. You could even make it a universal rule that every dinner club night is Pizza night. So you always do homemade pizza at whoever is hosting. Do what works for everyone and don't complicate it.
Now if you are chefs or enjoy making things, make sure everyone is on board for crazier things and maybe instead decide to work through cookbooks as a group. There are tons of awesome ones out there and lots of ways to do it, but the biggest thing is figuring out what makes everyone comfortable in order to make it work.
Wrap Up…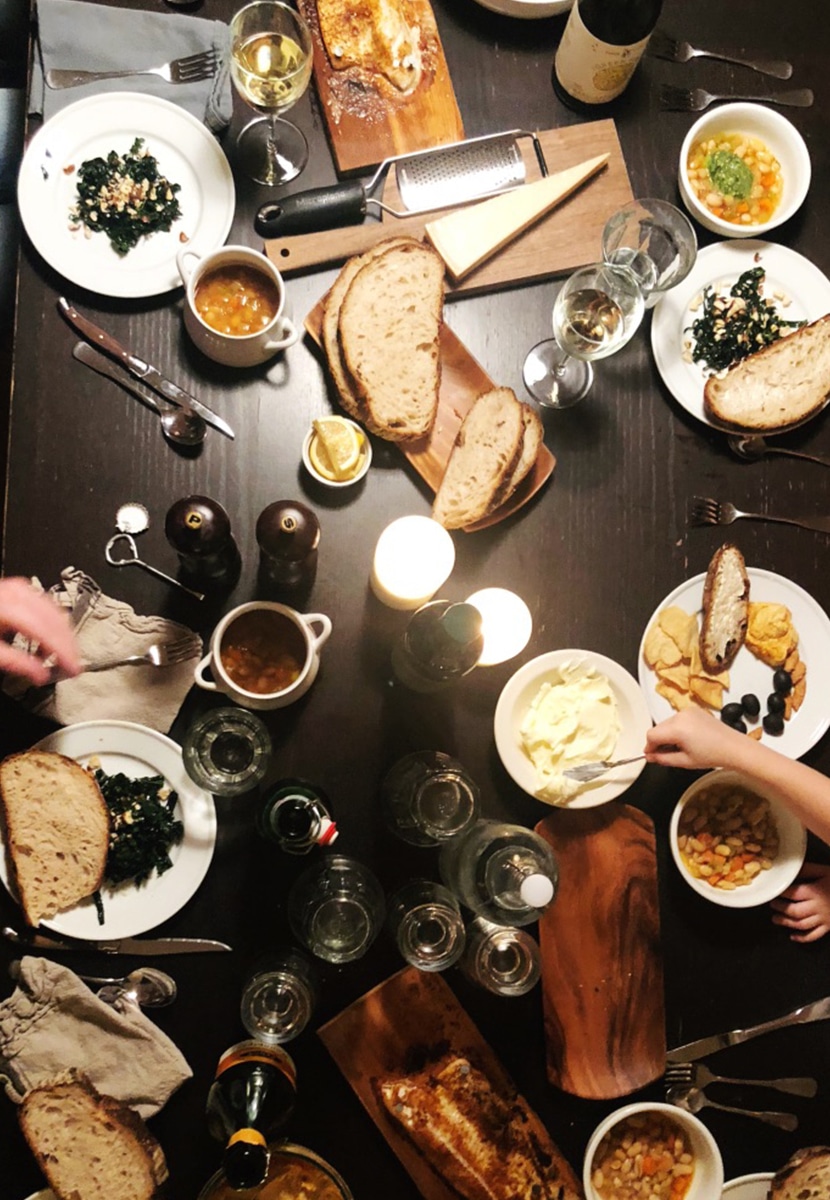 That's about it and all it takes to start and get going. Sustaining it will be the struggle but the planning ahead keeps it at the forefront for everyone. I believe a group under 10 is always the best even with kids involved. The relationships are better when you stay under this number, unless kids make up most of it, but I think shooting for 3-4 couples is the best with or without kids.
If your space is small though don't worry, make it work. The tight squeeze makes for memories and that is what dinner club should be focused on most. You will laugh some day about how you squeezed into Mark and Cindy's apartment when they first got married or how the kids ate under the table for 4 dinners in a row because they thought it was fun.
Those things are where life happens and that is where we have to focus when starting something like this. In a world of Instagram squares we forget that the realities and imperfections of life are truly the most beautiful thing and not the sweeping table scapes or perfectly put together homes. Focus your dinner club on living amongst each other and less on how we look to one another. I promise life will unfold far more beautifully that way.
Like what you read about what dinner club is & how to get started? Kindly check out other articles below —