You can easily learn how to freeze zucchini with this method of shredding them and placing in jars for putting away for the winter. It thaws easily and is great in soups, smoothies, and baked goods all winter long!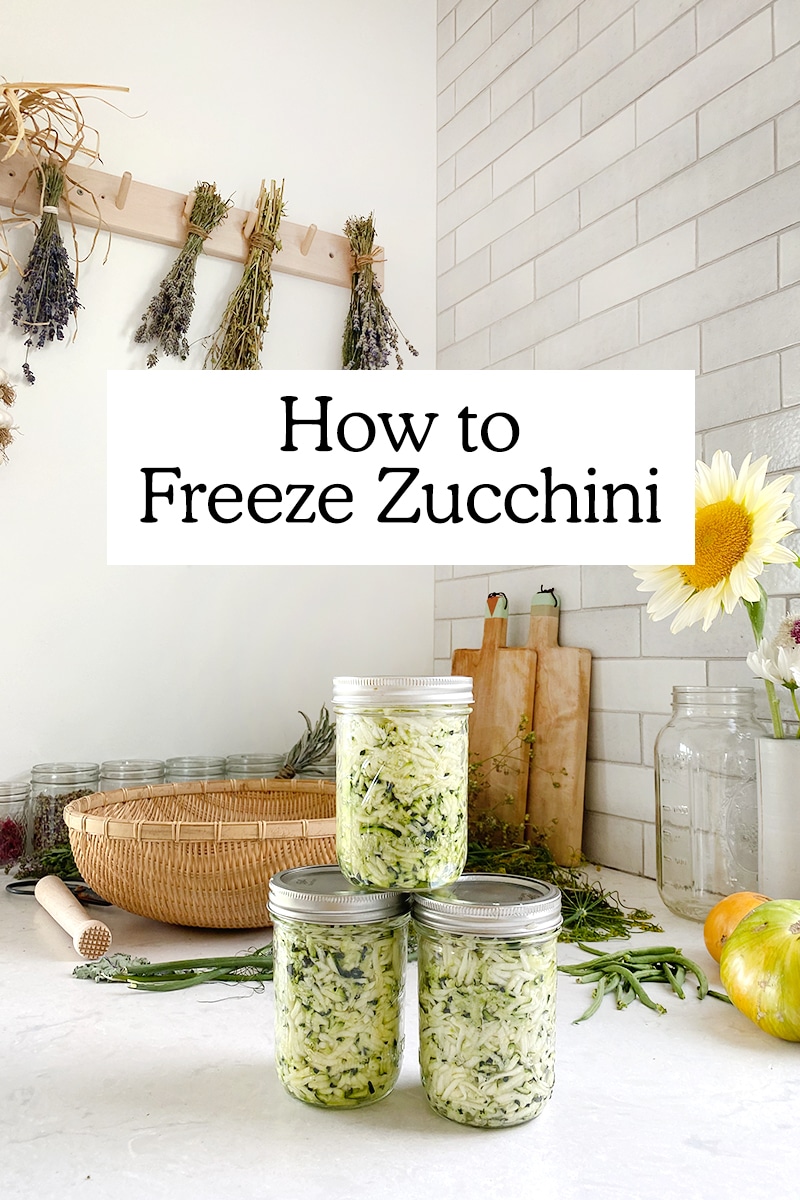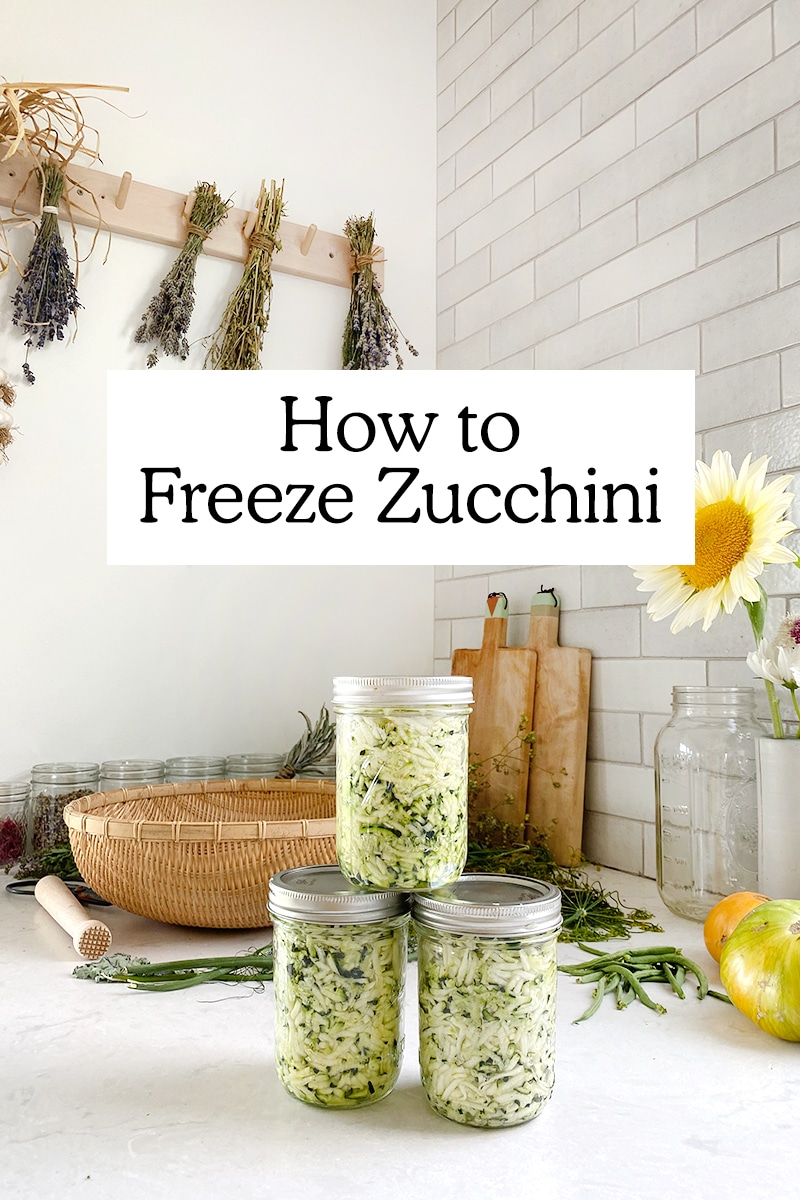 At some point, we get tired of all the zucchini so today I am going to walk you through how to freeze zucchini in the simplest way with little to no waste on the other side. It is so simple. I also brought my mom in who taught me how to freeze zucchini to help teach us since she was the one who taught me how to freeze zucchini in the simplest and easiest way. Let's work through a few things before we get to the How to part of the post.
If you aren't ready to freeze your zucchini just yet you can actually use them in this sauteed zucchini with pesto recipe. Super simple for an easy side dish for summer dinners.
Can You Freeze Zucchini?
Yes, You absolutely can! In fact, freezing zucchini may be the easiest vegetable of them all to freeze in my opinion. you can do it the way here or you can also slice and blanch the zucchini for freezing. Either way, it is incredibly simple. Freezing zucchini is a great way to use this veggie to pack in great nutrients to dishes in the winter and make things kids will enjoy eating throughout the winter and spring when other veggies are less readily available fresh.
What do I Use Frozen Zucchini for?
You can use frozen zucchini in the winter for soup, muffins, bread, smoothies, pasta sauces, and anywhere else you are using a lot of veggies like a curry or a stir-fry. It is incredibly easy to hide into dishes for kids as well.
How do I make sure Zucchini is not Watery when I defrost it?
It is very easy to do! Once your Zucchini is defrosted you place the zucchini into a mesh colander and with a towel press it till you remove all of the water. I will even place it into a cotton towel and wrap and wring it till it is as dry as possible.
What do I need to Freeze Zucchini?
To see how to freeze zucchini you can watch the video below. 
Print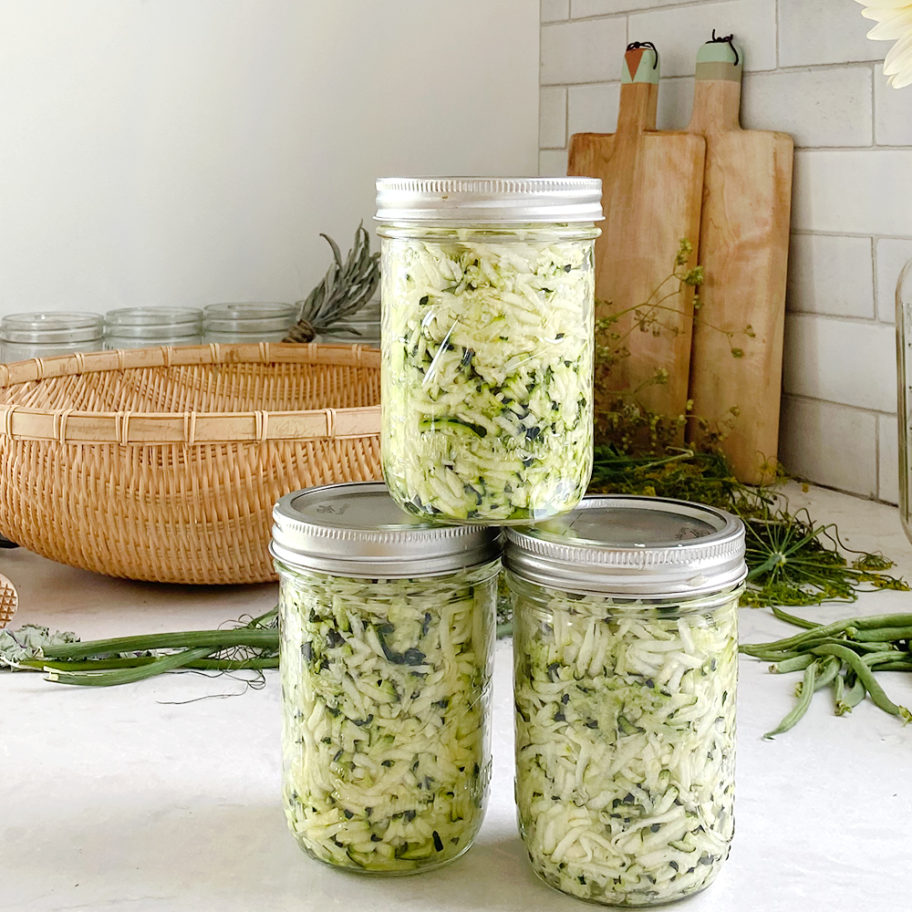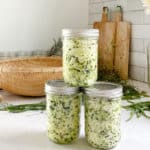 How to Freeze Zucchini
Author:

Prep Time:

10 minutes

Total Time:

10 minutes
---
Description
Have a lot of zucchini? Use this recipe to freeze zucchini quickly and easily with zero-waste for this winter.
---
As much Zucchini as you possibly want to save
---
Instructions
Wash the zucchini well and then cut off the tops and the bottoms of the zucchini
Cut into long pieces that fit into the shredder attachment
Shred the zucchini in the food processor.
Once all zucchini has been shredded scrape out and divide into jars.
Pack the jars well up to the fill lines.
Tightly seal the jars with the lids
Place in your freezer with a label of date and contents so you easily know which jars to use first.
---
I hope you guys enjoy this easy way to preserve and save your zucchini this summer!
Share your favorite way to use your frozen zucchini in the winter and spring with us all below. I always love to find new recipes.
If you want more great preservation ideas you can check out these posts: